How does human experience contribute to long-term sustainability in manufacturing?
Fujitsu / October 27, 2022
With all the advancements and benefits of technology, it can be easy to forget that humans are still at the center of everything that we do.
The rapid development of smart technology and applications offers huge potential benefits for manufacturers trying to sustainably meet changing and growing demand. But without a human touch - to design it, implement it, optimize it - technology can't take us very far.
The sustainability of any project cannot have long term success unless the human aspect is also considered. It's why Fujitsu works with organizations to explore and understand the experience of customers and employees in relation to the challenges and goals of their organization. Only then can the most appropriate solution be determined and implemented.
Here, we explore the human touchpoints of the manufacturing supply chain and how software and technology ties into and influences how we work and the sustainability of our processes.
How does human experience contribute to long-term sustainability in manufacturing?
In the face of continued disruption and supply chain fragility, manufacturers are looking for ways to encourage growth, loyalty, and consistency. And one way to do so, says Victoria Thibeau, Head of Management Consulting & Solutions at Fujitsu Americas, is by improving the human experience of everyone involved in the process.
By improving the human experience - within manufacturers, their employees, and their customers - businesses can meet ever-changing customer, operational and economic demands.
Ongoing disruption and the resulting fragility in supply chains are negatively impacting manufacturers
The impact of COVID and global events, such as the war in Ukraine or the ongoing supply disruption issues, has had a significant impact for manufacturers. The cost of fuel has gone up, and shipping and logistics have been affected by activities happening locally and globally.
This means that manufacturers can no longer guarantee consistency in being able to not only procure the goods that they need to support their manufacturing efforts, but then being able to ship those goods out to their clients as quickly as possible.
The results? Customers are leaving. One client we've worked with hasn't been able to get to get their goods to the customer in a timely manner, which has created some challenges in maintaining and enhancing loyalty. Both their existing customers and prospective customers are seeing this disruption in service and finding other alternatives.
Encouraging growth and loyalty in lesser-impacted parts of the business
Finding new suppliers and onshoring production to solve disruption and supply chain fragility takes time. And as important as these tasks are, there are other, less-impacted parts of the business to look at when it comes to reducing vulnerabilities.
This method involves going back to the very core of manufacturing and approaching business in a more human way. When we think about human experience, it isn't just about the end customer, but it's also about the employees within the manufacturer themselves.
At its core, manufacturing is very human. Each part of the business model involves humans buying from humans. And they want to have good experiences and will continue to come back for them.
Additionally, the methods to improve human experience don't necessarily need to be in the sourcing and selling of products, which makes it easier to implement them.
What is human experience in manufacturing?
Human experience involves every touchpoint made by humans in the manufacturing process - including your employees.
When thinking of manufacturing, most people don't necessarily think of customer experience, the use of tools like social media or websites, or omnichannel approaches to being able to provide customer support.
But all these touchpoints create better experiences. Reducing the pressure on your labor force, providing a conduit for customers to track their products, and generating a feedback loop for customer feedback and suggestions are just a few powerful ways to allow the humans you interact with to feel like somebody is listening to them.
This kind of customer-centric approach, which is not one that we've seen traditionally with manufacturers, is resonating with those clients for whom we have employed some of these tools to help their end customers feel like they have a connection into the quality of that manufacture product both now and in the future.
How can you start improving human experience in manufacturing?
The key is to find opportunities to connect with your customers and employees - without taking a technology-first approach.
At Fujitsu, we help our customers find focus areas by identifying pain points, business objectives, and goals for the future. We want to discover what's keeping you up at night as a manufacturer, the areas that are frustrating you, and where you want your business to be in five years' time.
These questions help us develop a roadmap that really touches on all the pain points and helps our customers achieve their business outcomes. Rather than simply selling a product that only addresses half their problems, a consultative approach helps a manufacturer tie solutions to the unique challenges and objectives they have.
For example, one emerging trend that Fujitsu is seeing is the growing demands to understand the origins of the products that manufacturers provide. This is tied into both ESG obligations and the human need to do good. Customers are no longer happy to just receive a product - they want to know its origins, quality, and sustainability.
Putting a customer-centric lens over this challenge means finding a way to fulfil this need. Fujitsu's solution is with a technology called Fujitsu Track and Trust, which leverages blockchain technology to trace and provide transparency over the refinement, sale, purchase, delivery, and usage of products.
It's vital to ensure that this human-centric approach extends internally across your business. By ensuring that you create a model that isn't just focused on your end customer but is also focused on the experience of the employees within your business, you have opportunities to create connections and loyalty with your employees. We believe employee productivity, loyalty, and motivation have a direct correlation between the way that employees connect with the end customer.
How human experience creates long-term sustainability
Making it easier for humans to interact with your business means that your customers and employees are more likely to stay. This loyalty creates a more sustainable business model that can help you withstand changes to the economy and business landscape.
On the customer side, we're seeing manufacturers that differentiate through unique services and journeys improve their engagement with consumers. This is the case for AG InBev printing a QR code on 1 million beer packs so customers can trace the barley in the beer they're drinking.
And on the employee side, a human-centric model that spans across the entire organization (across all levels, from shipping to the production floor and to head office) creates a deep connection and a shared feeling of success. The human need to be part of something meaningful has higher chances of being fulfilled and positively impacts your organization's employer branding and talent attraction capabilities.
Other benefits of tackling human challenges and needs of the business is the reduction in technical debt and overall spending. By tying solutions to specific challenges and objectives, manufacturers can weed out the technology and solutions they have in place that aren't serving their needs.
Become more human with Fujitsu
Fujitsu's approach to sustainable and human-centric manufacturing starts with working with you to understand what you hope to achieve for your business and how we can help you get there.
By taking a step back from selling solutions, we help you discover what will really enable you to deliver your core objectives and deepen your connections to customers and employees. If you'd like to realize your goals and create a plan to reach them, you can take the first step by contacting us.
Explore manufacturing insights that benefit people and the planet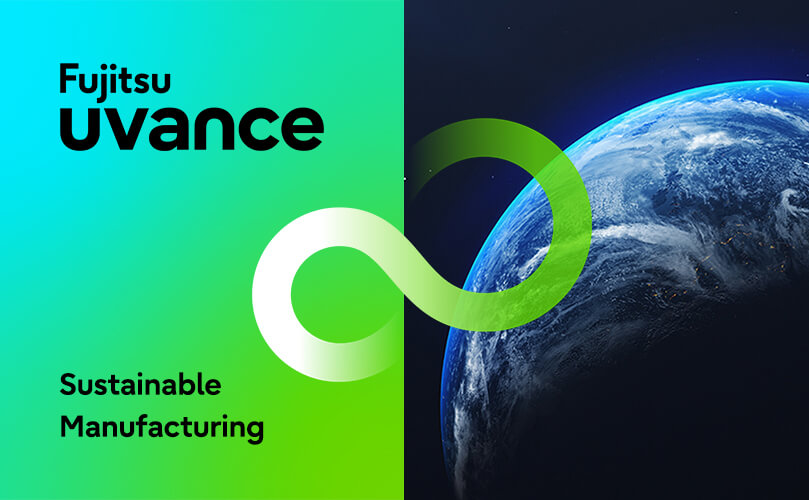 Sustainable Manufacturing
Fujitsu introduced a key focus area called 'Sustainable Manufacturing' as a part of its business brand, Fujitsu Uvance.
We support sustainable growth and the coexistence of nature and humankind through innovation in manufacturing, industry, and across the supply chain.
Read more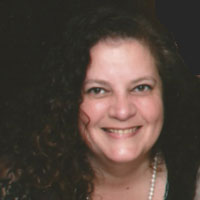 Victoria Thibeau
Head of Management Consulting and Solutions, Application Services, Fujitsu North America, Inc.
As Head of Management Consulting and Solutions, Victoria focuses on driving a business focused approach to digital transformation.
Throughout her career, Victoria has helped organizations drive innovation and efficiency through the enablement of technology. She is a senior executive with more than 24 years' experience in a number of industries in both private and public sector managing complex operations, and transformational projects. Victoria leads a team of very senior, highly respected consultants and architects that drive solutions for clients to achieve their desired business outcomes.