Harvesting the future: the innovation linking a global agricultural supply chain
Fujitsu / April 7, 2023
The world is facing an urgent crisis; global warming is impacting food sustainability, threatening the quality and yield of crops. Given the current state of explosive global population growth and the worsening effects of climate change, our food supply is in peril.

Enter Nicholas Lee, Vice President, Innovation Consulting & Solutions at Fujitsu, and his ambition to tackle this challenge head-on. With 20 years of experience and a wealth of knowledge connecting cutting-edge technology with business value, Nicholas is creating "killer applications" to help address the food crisis. And his efforts are paying off – life science company Bayer is seeing positive results from this unique combination of expertise and tools. Read on to find out how.
"Health for all. Hunger for none"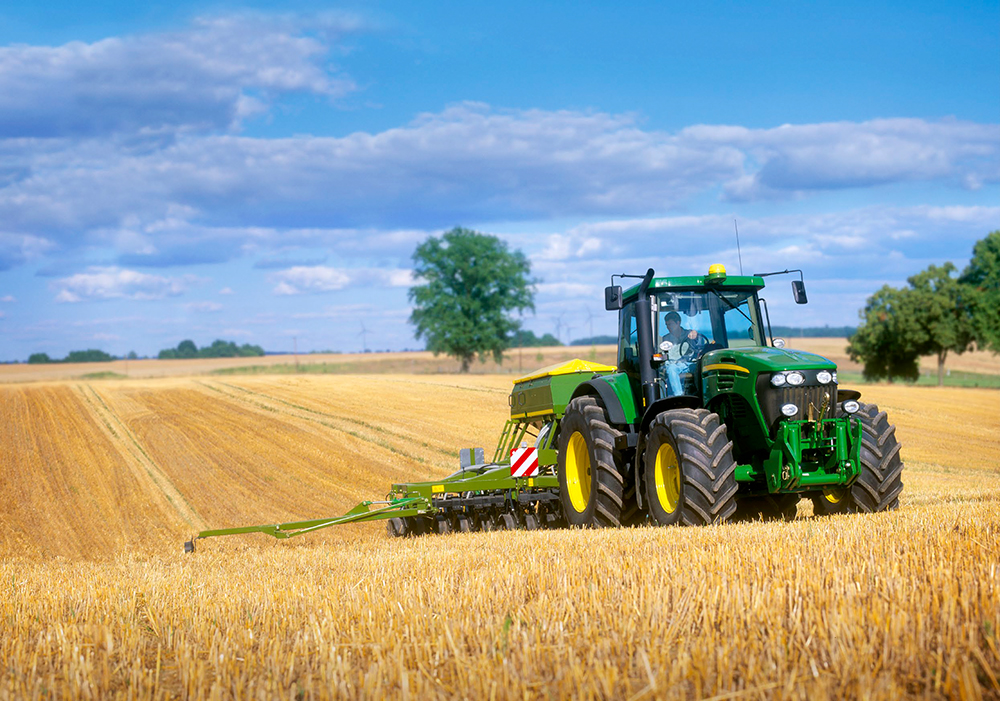 Food insecurity and critical shortages are a stark reality for a growing number of people around the world, prompting Bayer to develop a powerful vision to combat the situation, encapsulated in Bayer's mission of "Health for All. Hunger for None."
Within the Bayer Group of companies, Bayer Crop Science (Hereafter "Bayer") is working to solve the world's food crisis by providing products and services to establish a sustainable agricultural production system. The company is committed to transforming agriculture by increasing the efficiency of crop seed production and helping to build a strong supply chain. With a shared passion for improving lives and building a more prosperous society, Fujitsu worked with Bayer to create a Proof-of-Concept to tackle the social issues intensified by the food crisis.
Limitations of conventional computing
There is no debate that seed production is a key factor in ensuring a stable food supply. Yet it is difficult to predict yields due to external factors like weather, location, and costs.
To successfully manage the global agricultural supply chain, Bayer has been searching for new technologies that can simulate operations quickly and accurately. However, computer technology alone is not able to provide the necessary accuracy for these processes.
"The limitations of today's computing are that we cannot take every variable into account," says Dr. Ulf Hengstmann, Bayer's Digital Transformation Lead. "And that limits us in the way that we only find the local optima. We try to overcome these limitations, so we are always looking for new technology solutions."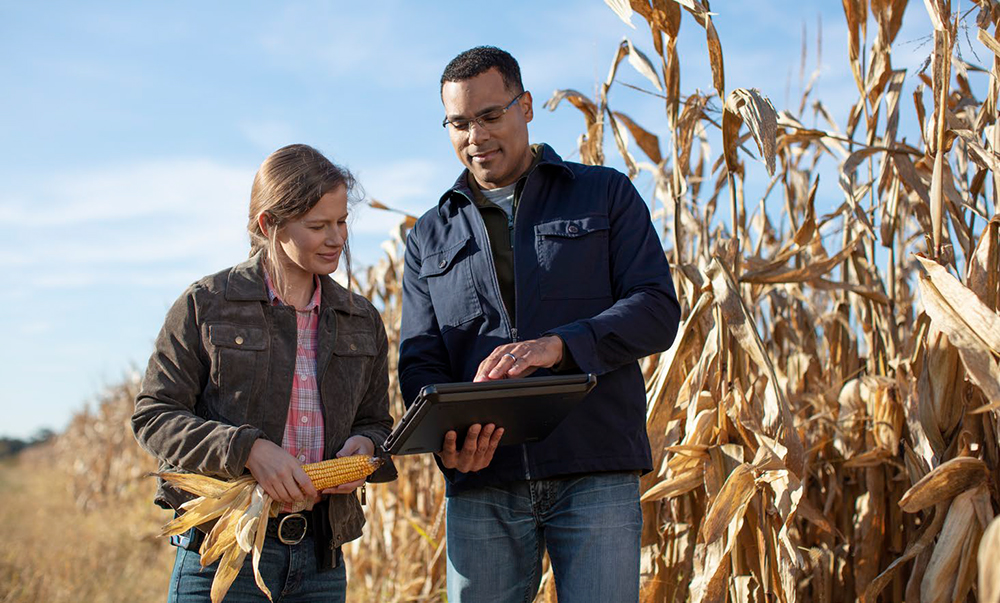 After studying Bayer's computing challenges, Nicholas explored the possibility of using Fujitsu's quantum-inspired computing technology, Digital Annealer (*1), to tackle this important issue. He hit on the idea that the characteristics of the Digital Annealer give it the potential to revolutionize existing models of optimization and simulation – and provide Bayer with exactly what they need to achieve their vision.
(*1) Digital Annealer: Fujitsu's computing technology inspired by quantum phenomena that can solve combinatorial optimization problems at high speed, which are difficult to solve with today's classical computers.
Cultivating the right tools and methods
In May 2021, Nicholas began a new knowledge share to explore the various problems Bayer is trying to solve across the business.
After considering co-creation in diverse business areas, they decided to prioritize complex production scheduling challenges involving 1,300 raw materials across 170 production facilities with seven layers in the supply chain network, and Nicholas helped Bayer set high-value goals for supply chain sustainability. The pandemic was a challenge for all manufacters, even though time has passed since the peak, there were still many factors threatening the supply chain – extreme volatility, cost variability, work stoppages, and resource limitations chief among them. The same was true for seed production, which has a direct impact on the agricultural harvest.
Nicholas Lee, Vice President, Innovation Consulting & Solutions, Fujitsu North America
In the end, Nicholas didn't take a technology-focused approach when tackling the project, instead he prioritized the resolution of business problems to reverse engineer the problem starting at its root.
He harnessed Fujitsu's tools and methodologies to strike a balance between quantum inspiration, HPC (*2), AI / machine learning, and classical computing.
A small project team was established with operations-related research scientists, business leaders, and PhDs from both companies to study the modelling and partitioning of the problem. AI / machine learning was used for data transformation and preprocessing, while the Digital Annealer and classical solution techniques were used to uncover solutions that were previously unattainable.
Dr. David Betge, Bayer's Head of Supply Chain Design & Excellence, comments: "The Digital Annealer was for us, a very good opportunity to try out a new technology, helping us to push the boundaries from our existing ways of thinking and the existing models we were using."
(*2) HPC: High Performance Computing, which refers to a discipline that comprehensively deals with everything from mathematics to computer system technology needed to solve problems.
Innovating the seed production cycle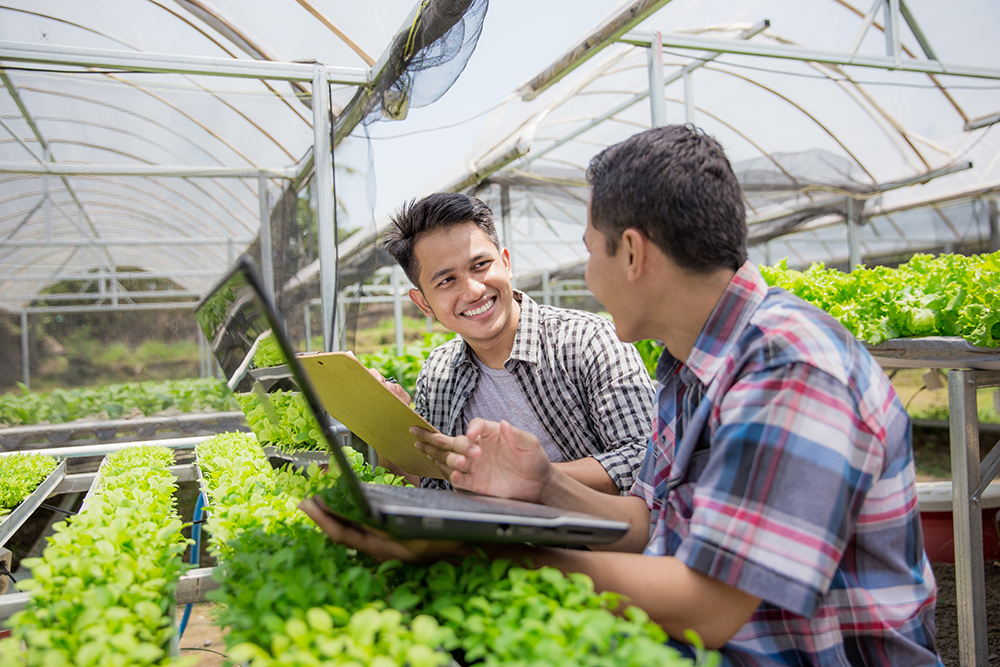 The Fujitsu project team aimed to create globally replicable solutions that would help the client in deeper ways than just solving the problem at hand – as Nicholas calls "innovation consulting."
Through design thinking workshops and feasibility testing, they identified targets with high business value. Nicholas found that for modeling, the technique of combinatorial optimization (*3) proved most effective and was convinced that the Digital Annealer and background IP (intellectual property) for AI/machine learning could help extract new business value.
Planning, scheduling, routing, and allocation were found to be technically feasible and easy to solve based on a handful of production facilities and past and current experiences. But the final test was whether the entire supply chain network could be solved in a single moment, holistically, encompassing the complex supply chain, from raw material acquisition to final delivery of products. The result? An ability to simulate the entire global agricultural supply chain across 170 production facilities, solving a once intractable problem, to unlock new levels of supply chain resiliency.
Nicholas' innovation and leadership skills were highly valued by Bayer, where the Fujitsu team leveraged the Digital Annealer to find an optimal solution for material procurement in only 300 seconds.
The team also leveraged their "toolkit" of innovative approaches for dealing with complex AI / machine learning and optimization problems.
"In this way," Nicholas recalls, "the lifecycle and supply chain of seed production can be streamlined and made more efficient, marking a new path toward sustainable manufacturing."
(*3) Combinatorial optimization: Method of optimization in which a large number of results are obtained in a single process, rather than trying various combinations sequentially.
Creating a greener future
Despite the success of the initial findings, simply identifying the solution was not the end of the story. Nicholas is optimistic about the potential of this project to address issues surrounding production facilities and related areas on an international scale.
"The business value is not in the fact that the optimal solution was derived in 300 seconds," he explains, "but in the fact that the ability to run the same type of problem hundreds of times a day allows for high-frequency simulation of the production environment, reducing risk throughout the production network."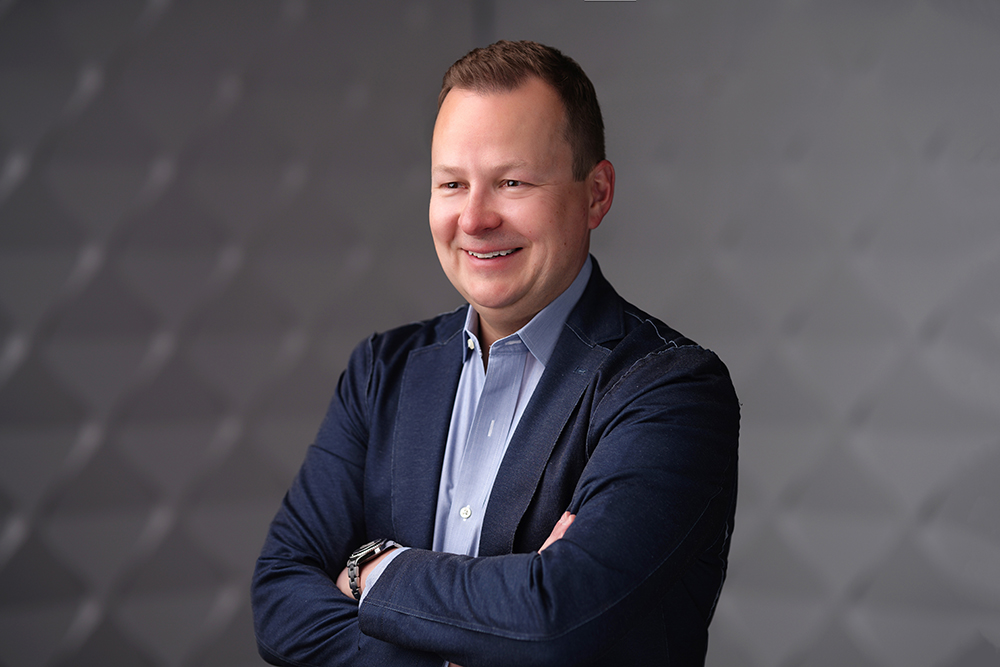 The Digital Annealer is now handling a comprehensive model that covers broad aspects of Bayer's production process and is capable of providing solutions quickly. The model may well empower a shift in material procurement planning that would lead to more dependable and environmentally-friendly supply chains. This is especially important in an increasingly aging world where farmland is scarce, as strong supply chains are integral to food production and human nutrition.
Through their joint efforts, Bayer and Fujitsu can make an important contribution to solving global problems.
Looking ahead, Nicholas believes that the approach used in this project can serve as a strong foundation for solving production scheduling challenges in industries such as pharmaceutical, chemical, and food manufacturing. He is hopeful that with continued investment and collaboration, this solution will make significant real-world contributions, allowing for greater supply chain agility and resiliency.
Explore manufacturing insights that benefit people and the planet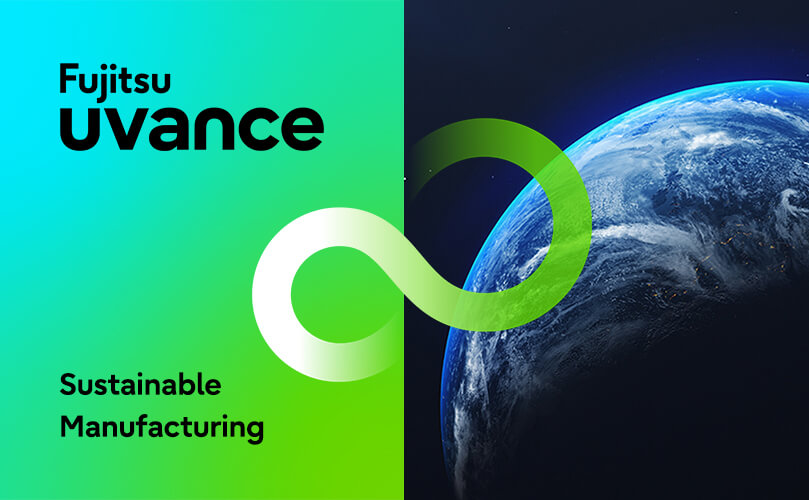 Sustainable Manufacturing
Fujitsu introduced a key focus area called 'Sustainable Manufacturing' as a part of its business brand, Fujitsu Uvance.
We support sustainable growth and the coexistence of nature and humankind through innovation in manufacturing, industry, and across the supply chain.
Read more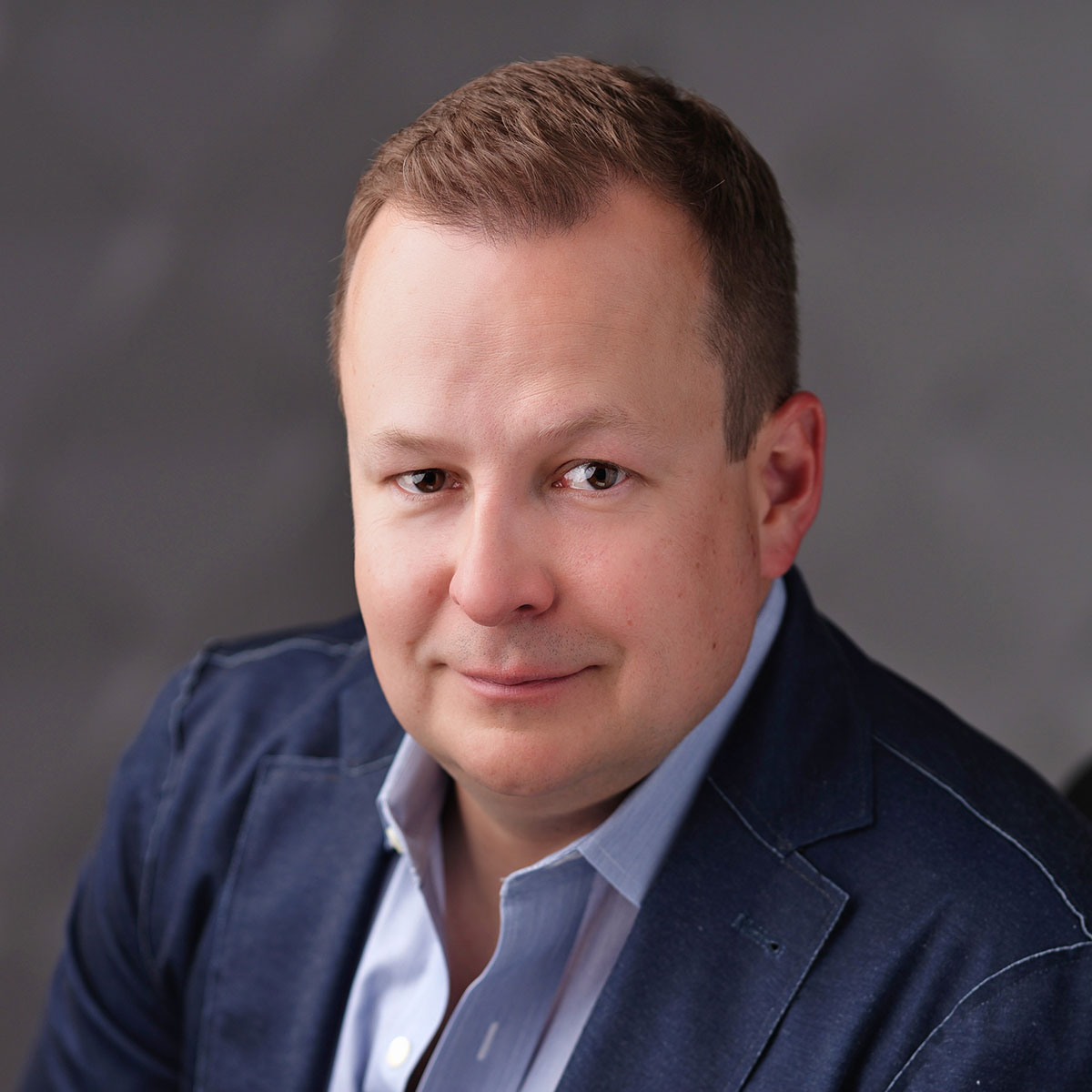 Nicholas Lee
Vice President, Innovation Consulting & Solutions, Fujitsu North America
Nicholas Lee is a VP, Innovation Consulting & Solutions at Fujitsu, who has spent 20+ years enabling new value drivers for businesses. He also leads several global products and offerings. His experience spans system integration, global sales & services, co-creation / design thinking centers, global products, and emerging technology & innovation across a wide range of industries: Manufacturing & Logistics, Technology, Retail, Finance, Healthcare & Lifesciences, Public Sector, Energy, and Telecommunications.
https://www.linkedin.com/in/nicholasjlee/