Defining your change journey: where are you and what's next to become a smart manufacturer?
Fujitsu / June 14, 2022
Change, according to the Greek philosopher Heraclitus, is the only constant in life. If the past few years are anything to go by, we're inclined to agree – especially when looking at manufacturing. But what isn't as talked about is how change, while constant, isn't a one-size-fits-all concept.

This is particularly true when looking at the change journey: or the phase that an organization goes through when making complex organizational, process and behavioral shifts. Every industry and every organization within said industry is unique. So change – in the shape of both digital and business transformation – has to be equally as unique.

The one common denominator is the mission to become smarter, more agile and more resilient, to be prepared for whatever comes next. But of course, every manufacturer will be at a different point on this journey – whether that's at the discovery or planning stages, or further along in design or deployment. So, moving forward with purpose requires organizations to see where they're at and what lies ahead.

To help define your best route to transformation, your change journey can be divided into three parts: evolve, innovation and empower. In this article, we'll elaborate on these parts, to provide you with a clear view of how you can advance your own transformation journey – and the tailored support that's available to help you become a smart manufacturer.
Evolve
If you're just starting out on your change journey, the first essential step to becoming a smart manufacturer involves coming up with a plan that meets your all-important business priorities. Change can take even the biggest organizations out of their comfort zone, so enlisting the support of an experienced partner, like Fujitsu, can be the key to help you evolve.
Together with SAP, we provide a roadmap for your transformation. Forgetting technologies for a moment, the focus should initially be on what would make the right step-change for your factory. Once you have decided on that, Fujitsu can help uncover the technologies that will allow you to achieve your business priorities.
So, how do we guarantee your success? Not only do we have a wealth of experience guiding organizations like yours on everything from digital transformation to seamless ERP migrations, as a manufacturer ourselves, we've been on our own change journey before. Giving us first-hand experience of overcoming all the challenges that lie ahead.
Innovation
Are you looking to become more agile and resilient? Or keep up with customer demands and lead the way to a more sustainable society? Here, innovation – enabled by digital technologies – is the key to realizing the needs of modern manufacturers. So, once we've established your personalized plan, the next step is putting it into action by deciding on the right technologies for you.
Once again, our change journey as a manufacturer has elevated our own expertise to understand the specific challenges of the industry – and how to overcome them. From IoT, to AI and everything in between, we've leveraged these technologies to become truly data-driven to fuel our own innovation. And now, we're passing this on to help our other manufacturers achieve the same.
But arguably our biggest strength lies in our diverse network of partnerships with other technology providers, such as SAP. We're able to review your individual business needs, before bringing in the right partners that are perfectly suited to your organization to help you become a smart manufacturer.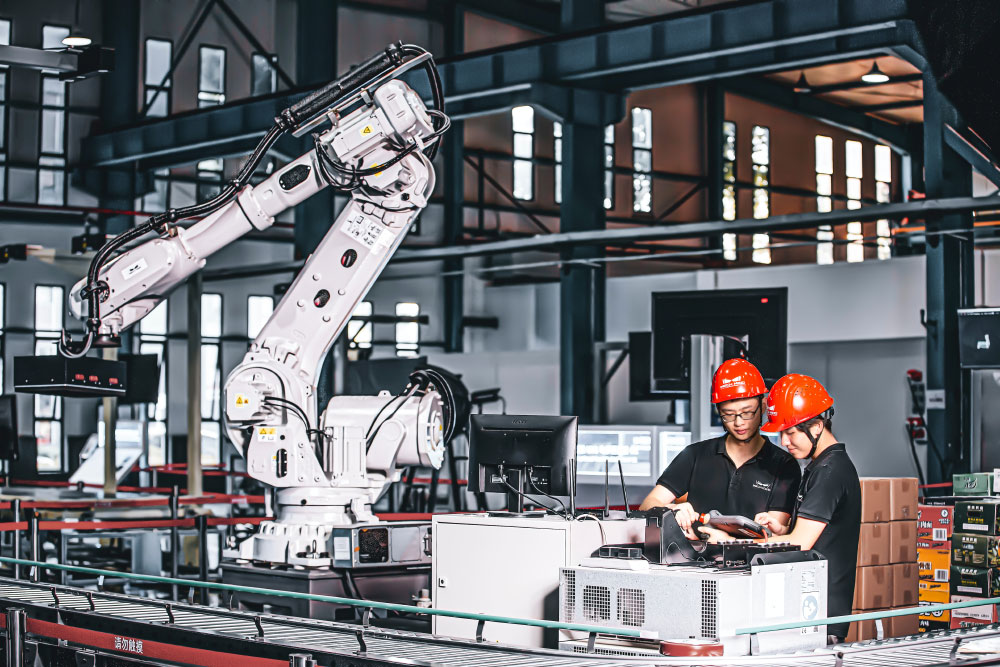 Empower
Digital technologies, while essential to your transformation journey, aren't the sole solution. People are and always will be your biggest asset – and technology and tools are merely a means to make their lives easier and more fulfilling. So, it's not simply a case of putting technology in their hands, they must also be willing, able and empowered to wield them efficiently.
Doing so is not only essential to the wellbeing and productivity of your workforce, it's also how you'll achieve the best possible return for your investment. Ultimately, it's not about where you start or finish – as we've alluded to: this is a journey. It's a methodology and a mindset that requires an ongoing commitment to your people, requiring you to involve them from the very beginning.
Fortunately, no one is better placed to help you achieve this than Fujitsu. People are at the heart of everything we do, so we spend time liaising with your employees to gauge their feedback on everything from usability throughout the design process, to the aspects of their job that make them tick. Our own lived experience in this field means we know the importance of people in successful transformation, so any changes will never be at the expense of the employee experience or organizational culture.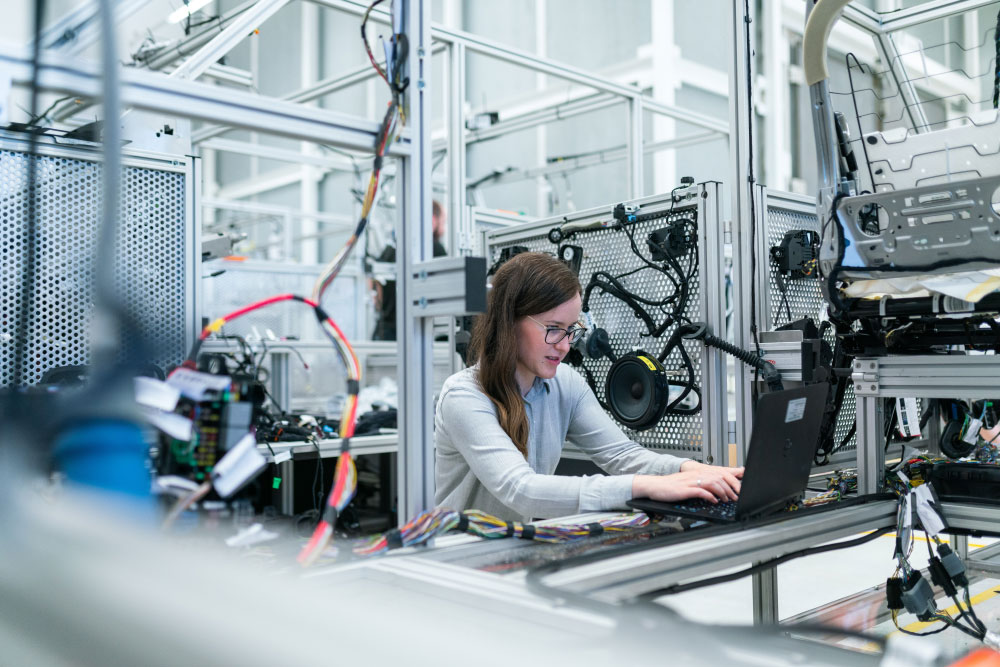 Become a smart manufacturer with Fujitsu and SAP
Regardless of where you are on your change journey, the combined expertise of Fujitsu and SAP will help you to leverage the right technologies for your organization to become a truly smart manufacturer.
Get in touch today for a free assessment of your organization.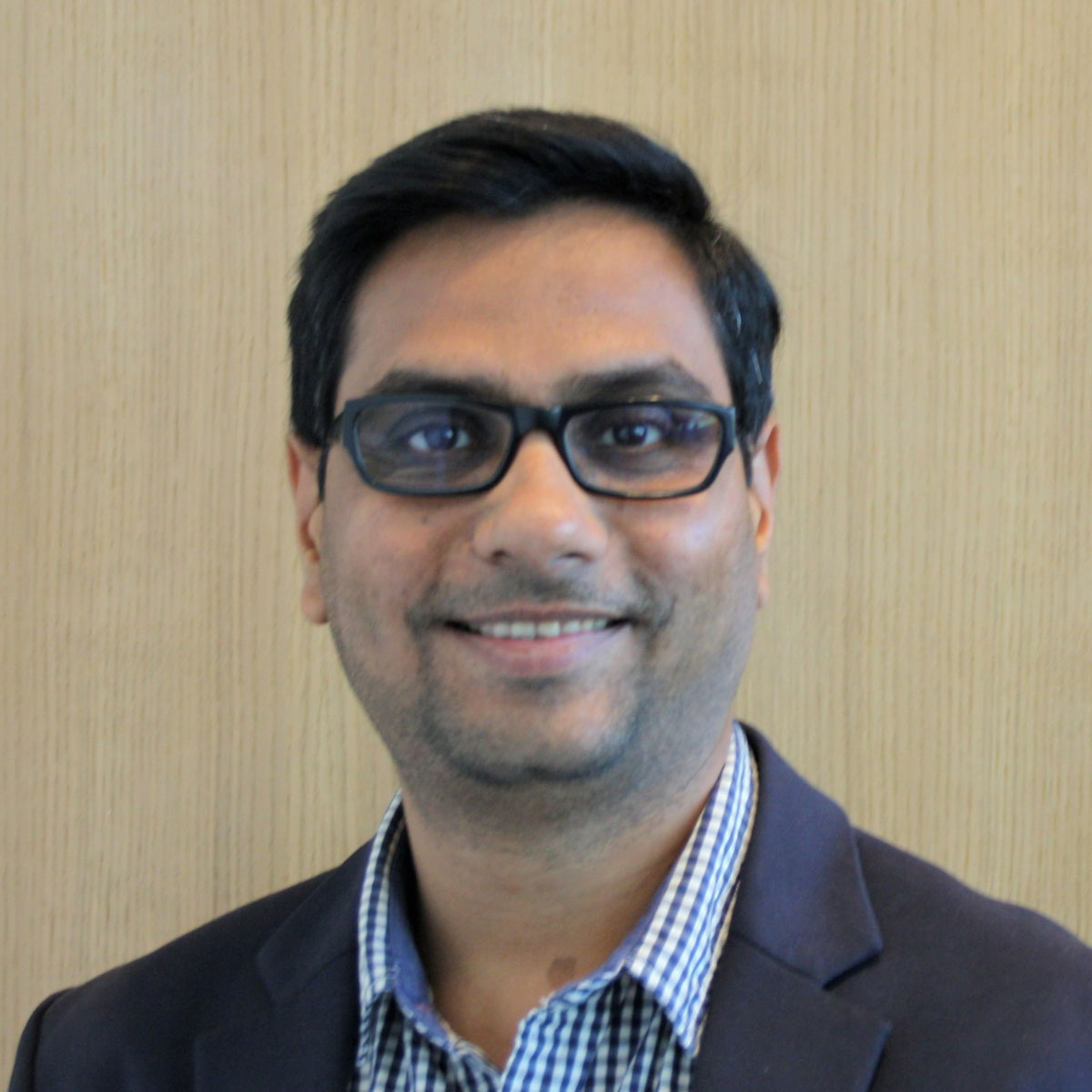 Rahul Charlewar
SAP Director
Rahul Charlewar is working as a Director, for SAP practice and responsible for Implementation and Transformation Services at Fujitsu NWE. Rahul has over 2 decades of experience in working with SAP. He is experienced in SAP assessment, implementation, managed services and advisory services. Having a sound understanding of SAP and current market trends, Rahul is focused to help clients in defining their business transformation journey enabled by SAP and Fujitsu's industry offerings.