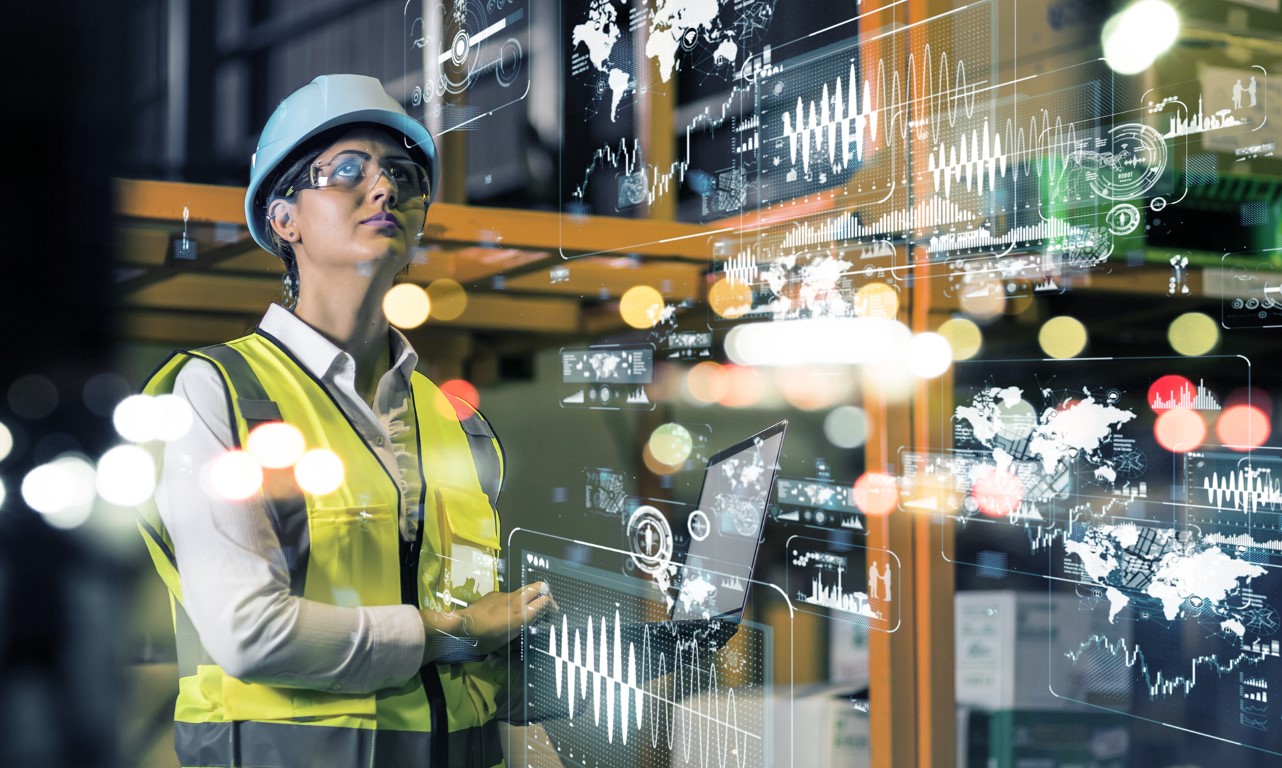 We've heard a lot about resilience in the last year – although often in rather general terms that can be hard to apply in real life. As an antidote to that, I'm going to get specific and look at how discrete manufacturers can create greater resilience in their operations.
We'll see how Mixed Reality (MR) makes it easier for shopfloor operators to work on complex, customized products – without the lengthy, face-to-face training plus the travel this often involves. This also enables discrete manufacturers to respond to flexible product configurations with instant updating of product documentation across entire engineering and supply chains.
We'll also look at how cloud-based Manufacturing Execution Systems (MES) and Asset Management systems connects multiple facilities and customers vendors and all stakeholders in an ecosystem.
Why the focus on discrete manufacturing? It's a world Fujitsu knows well – as a discrete manufacturer ourselves – and a fundamental part of our long-standing partnership with SAP. Discrete manufacturing is also the basis of manufacturing's most important current trend – mass-customization and 'batch size one'. We'll also look at how manufacturers can take maximum advantage of this trend.
Mixed Reality for faster product configuration
My background includes more than five years with Fujitsu Labs in the USA, where I have worked closely with our key partner SAP. In this team I was focused on the so-called 'XR' group of technologies: Virtual Reality, Augmented Reality, and Mixed Reality.
This particular mix all comes together at our plant in Richardson, on the outskirts of Dallas, Texas, where we use MR to guide people in the assembly of complex electronic devices.
The conventional way of doing this – still in use, even in advanced electronics manufacturing worldwide – is to use 'work instructions. These paper-based instructions show employees the precise configuration ordered by the customer and how to assemble the product to that specification.
It works, but this method has many drawbacks. It requires days of training and, to satisfy customers demands, there are many custom configurations, typically with a lot of paperwork that needs changing, creating opportunities for version control errors.
Creating a flexible workforce
In Richardson, we have moved to a non-paper, digital system for communicating product configuration to the shopfloor. Let's take the example of a transponder for mobile phone network.
The product assembly team is equipped with Microsoft HoloLens Mixed Reality headsets, identifying what component goes where to meet the customer's exact order. In the photo below, you can see that the operative is working on an array of ports, each with different specifications.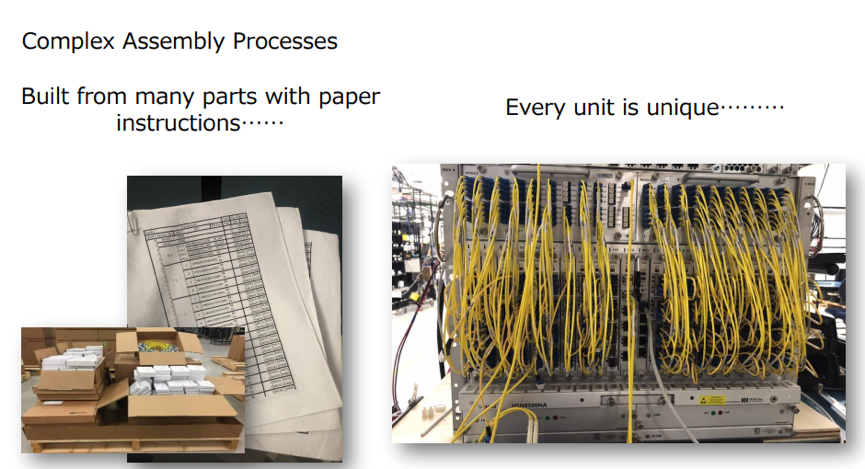 Matching connections to the correct port is essential to give customers the results they want. In the conventional method, the assembler checks the work instructions for what's needed, port by port, visually locates the correct port, then adds components or connections as needed. It requires high levels of training and sustained concentration.
Using MR devices, a sensor on the glasses now identifies the next port to work on and highlights that to the assembler in the headset. This reduces the risk of working on the wrong part. Drawing the customer order information directly from the SAP ERP's order information, the headset also displays the next correct task for that port, so the employee does not have to remove focus from the assembly to look at the instructions.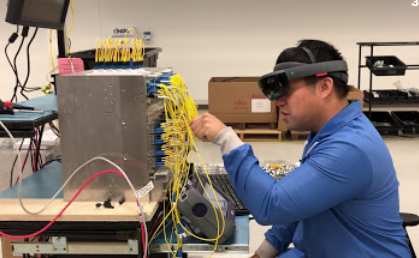 If we now shift focus from the shop floor to the overall business, this single innovation has considerable impacts. In terms of productivity alone, the result is faster assembly – we are now achieving a reduction of 23 minutes on the assembly process – a 19% improvement. We have also significantly reduced training time for the assembly team, from three days to just one hour!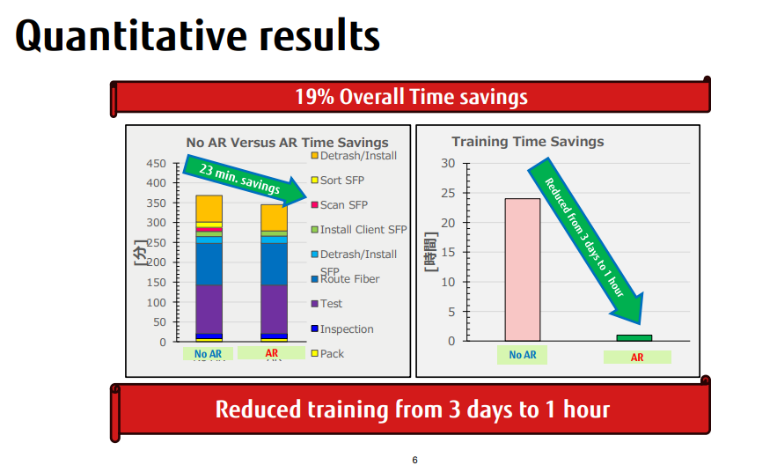 But there is an even bigger story here too. Manufacturers worldwide are starting to experience tightening labor markets and challenges recruiting the right skills and knowledges. In addition, the trend away from globalization to on- or near-shore production puts extra pressure on manufacturers to find skills locally.
Add in the substantial rise in demand for 'batch size one', and what's needed today is a more flexible workforce – one you can move to new tasks quickly, without incurring unacceptable training overheads. Technology – such as the MR solution at Richardson – reduces workforce training while improving productivity and quality, providing a strategic answer to all of these pressures.
Sharing production data across an ecosystem
The greater resilience on offer with digital production gets even more exciting when you bring in another key trend in modern manufacturing: cross-ecosystem collaboration.
Leveraging the power of the cloud to share data securely across organizational boundaries through, for example, SAP's Intelligent Asset Management (IAM), you open up the potential for faster collaboration and output in environments where multiple partners work together on a product or project.
We're currently collaborating with a major robotics manufacturer on an intelligent asset management system. It's a cloud-based system that creates a 360-degree view of a piece of robotic equipment.
It stores the product data and manuals, creates visibility of how the equipment is running, whether there are any issues. Then it shares the total picture securely across the various vendors, engineers on the shop floor, part suppliers, and service partners, all of whom can check the information. If needed, they just send a link for the relevant person to log in and check what is wrong. They can then isolate the necessary parts and ship them out – all without having to go on-site.
Follow the digital thread
What's being created here is a 'digital thread' that manufacturers and their partners can make available to whoever needs it to create maximum productivity and customer service. It's called PEO in the industry – Production, Engineering and Operations.
In aerospace, engines are one of the most complex products. Lead times can easily be a year or more, during which lots can change. Each change requires new data and documentation – often right across the supply chain – with potentially significant product safety implications if any documentation is not correctly modified at any point. In a non-digital environment, this puts heavy demands on management. It is also slow and expensive.
In this industry, Fujitsu is one of the first vendors worldwide to have implemented SAP's S/4HANA Manufacturing for PEO module, working with an engine manufacturer to enable digital management of millions of parts. With a digital system, any design or specification change entered at the top level automatically cascades through the entire chain – with no need to issue new documentation. The system identifies components already completed or are in-build and where changes are going to be necessary.
No going back
We've come a long way with customization. Digital discrete manufacturing opens up even greater possibilities. We hear from manufacturers that once they have seen what this kind of digitalization can enable, there's no going back.
This is definitely the future for discrete manufacturing and, if you would like to become one of the leaders, let's talk about how to make that possible. For more information about Fujitsu's offerings that help you to stay resilient read this IDC InfoBrief 'Enabling Resilient Operations in Manufacturing', sponsored by Fujitsu.
by Yuji Nakajima
Fujitsu
May 13, 2021