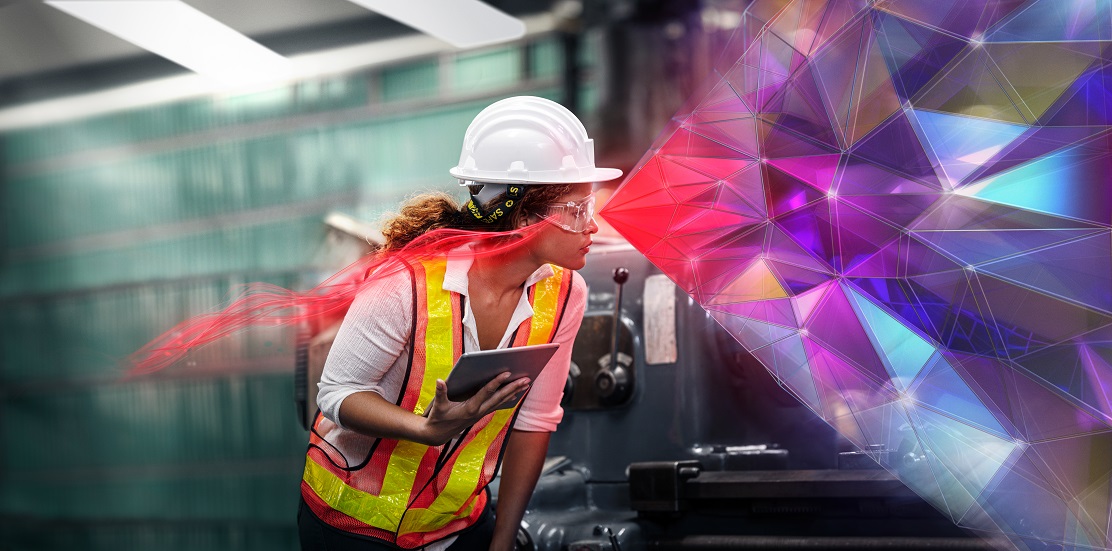 Manufacturing seems set to rebound remarkably quickly, given the severity of the pandemic. There is even talk of a manufacturing-led recovery. In the USA, the Institute for Supply Management (ISM) reports that the manufacturing Purchasing Managers' Index (PMI) is at a high of 60.8%, a reading last beaten as far back as May 2004. Given that US manufacturing constitutes around 12% of GDP, there are clear reasons for optimism.
Already attention is shifting to how manufacturers should adapt to future needs. Analyst firm IDC, for example, has recently published a series of three IDC InfoBriefs – sponsored by Fujitsu - with detailed recommendations for manufacturers' journeys towards the 'Future Enterprise'.
At Fujitsu, we also see a rapid acceleration in manufacturers' plans for future investment. Before the pandemic, we conducted our research into plans to move towards Industry 4.0. Then, the clear consensus was a 3–5-year flight path. But not anymore. Today's dialogues are focused on much more rapid timetables – usually just 12-18 months.
To help manufacturers decide on their priorities in this turnaround, this series of blogs looks at our five recommendations for Future Enterprise investments.
Fixing the supply chain
Supply chains are currently at breaking point. Tesla had to shut its Model 3 plant in California because they couldn't get parts. And there is a shortage of chips in the US right now to go into machinery.
This is not just a pandemic problem, although that has magnified the effects. Right now, getting your product from global plants into the main markets, whether that's as finished or partially-finished goods, is extremely hard.
Containers were already overbooked and overloaded. Customs officials around the globe are snowed under with new restrictions. And in Europe, Brexit has exacerbated the container bottleneck to the point where booking container shipments is now on hold.
It's a perfect storm that has exposed the vulnerability of supply chains.
Fujitsu sees this as an opportunity for manufacturers to address major raw materials sourcing challenges in the supply chain. Traceability, for example, is increasingly vital for the consumer, as they look for brand attributes that more closely match their own beliefs and lifestyles. Blockchain has been proposed as a solution here for some time. I'll cover this in more detail in my next blog, where we'll look at an example from the beer supply chain.
Traceability is also essential for governments. We'll also look at how some manufacturers are already harvesting a 'tariff dividend' - worth millions of dollars - by presenting documentation to frontier controls in a form that makes frictionless trade a possibility.
And updating archaic, paper-based systems is vital too. In some commodity markets during Covid, trading was severely hampered as the traditional face-to-face mechanisms broke down. I'll discuss how the global rice trade is getting to grips with that.
Making manufacturing more efficient
I mentioned that manufacturers are accelerating plans to move to Industry 4.0. There are many drivers in play here, but it's certainly about more than supply chain resilience. In the US, the recent introduction of a new $15/hour minimum wage by 2023 in certain States has occurred at a time when manufacturing is increasingly being brought back onshore. Consequently, manufacturers have to find solutions based on higher efficiency and automation to match global competitors' prices.
Overall Equipment Effectiveness (OEE) is the gold standard for measuring manufacturing productivity. It identifies the percentage of manufacturing time that is genuinely productive. In a future blog, I'll be looking at how Fujitsu has helped a manufacturer implement OEE in just ten weeks – a timetable you would have considered impossible before the pandemic changed our world.
We'll also look at how network manufacturing, where resources are shared across multiple plants, is another investment response. We'll see how Fujitsu is making this possible by implementing technologies for customers such as AR that enable remote working by skilled knowledge workers and back-office employees.
Unification of commerce
Drop-shipping – where a retailer or wholesaler has orders delivered directly to its customers by the manufacturer – has been with us for some time. In the pandemic, it really took off to cut out supply chain bottlenecks and keep businesses alive in the most difficult of circumstances.
It used to be primarily visible in B2B commerce, but we can expect to see it expand in B2C situations as lockdowns end. It's part of a broader trend called 'unified commerce'. While unified commerce has many advantages, it brings new complexity and choices for manufacturers.
B2B and B2C customers typically want very different consignment sizes, packaging and product longevity, for example. Managing these choices while hitting the SLAs in your contracts with major retailers and wholesalers is not straightforward.
Coming soon, we'll look at how Fujitsu's Intelligent Allocation Systems are helping manufacturers avoid SLA penalties measured in tens of millions of dollars.
How to become predictable in an unpredictable world
Many manufacturers are looking to technology to help predict what is going to happen next. And there are advances taking place here – AI for predictive maintenance, for example. But you don't have to look too far to find examples of events that were simply unpredictable. The extreme weather that recently hit Texas took out much of the state's power generating capacity, for example.
As put to me by a major pet food manufacturer recently, a more realistic ambition is to become more predictable for your customers. We see the 'Control Tower' concept as the way forward and predict an uptake in investment. Control Tower relies on fully-connected, real-time data to provide the most complete view possible of what is happening inside the manufacturer and across its upstream and downstream supply chains.
With the migration deadline for SAP S/4HANA now in front of us, we'll look at how now is the perfect time to be assessing and addressing how your data infrastructure can be modernized to create a Control Tower environment.
Optimization to make the most of existing plant
As well as allowing visibility and predictability, data also opens the door to the optimization of manufacturing and supply chains. In the past, this was often considered a dream, either because the necessary data did not exist in a readily accessible digital form or there was so much of it that the calculations looked impossible to handle in a viable timeframe.
Neither assumption is valid any longer. The abundant availability of data won't surprise you, but perhaps you won't expect to hear that for certain classes of optimization calculations, conventional computers can already operate like the quantum computers of science fiction.
This is happening right now. We'll look at examples in car manufacturing, supply chain logistics and warehousing, where manufacturers are making radical KPI improvements – to the point where they can avoid new plant capital investments.
---
These five more detailed blogs will be appearing soon, but this overview may have given you an appetite to investigate. If you would like to explore any of the ideas mentioned here in more detail, then start your journey on the topic of resilience and the corresponding IDC InfoBrief, sponsored by Fujitsu.
by Paul Bresnahan
Fujitsu
May 13, 2021