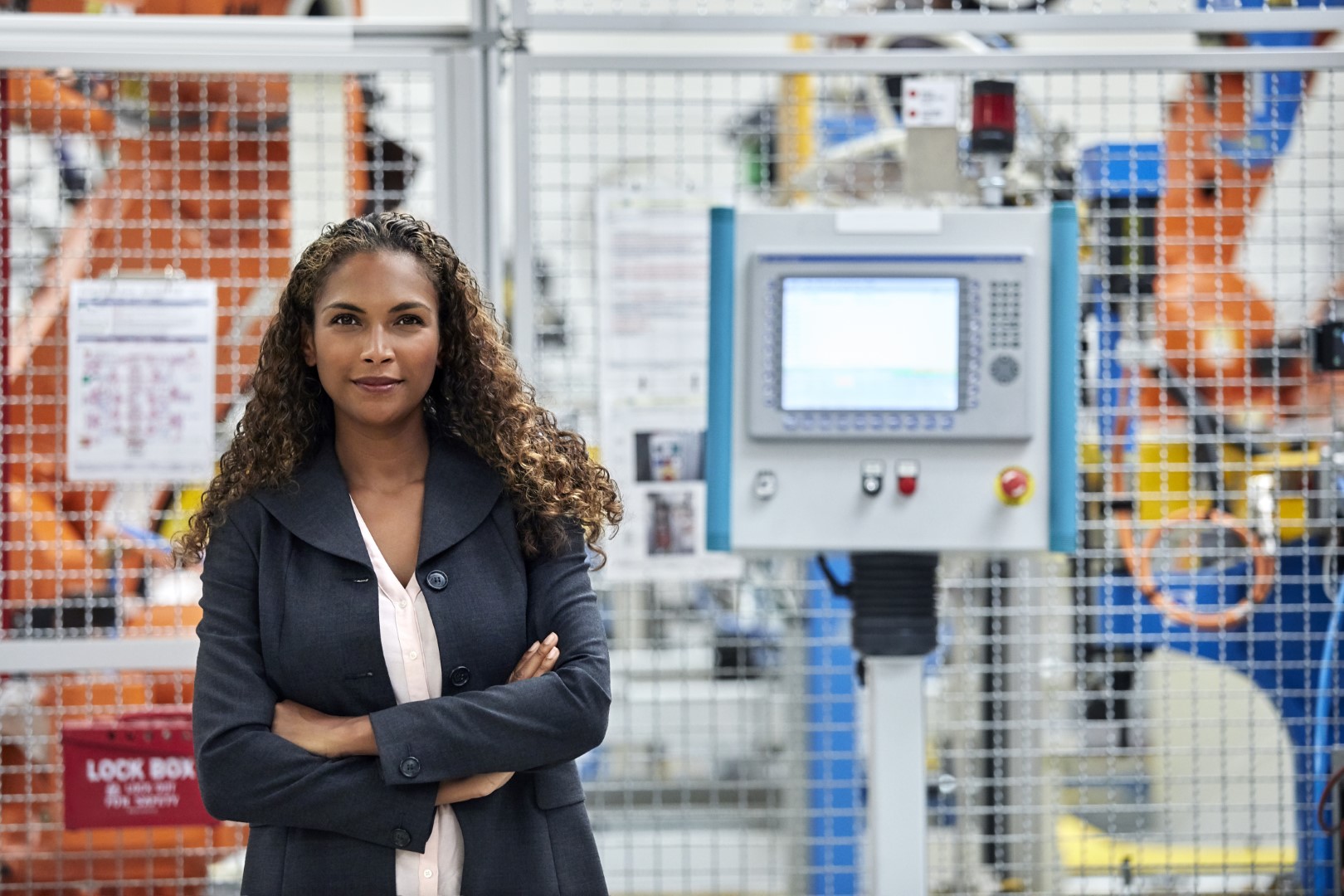 Three Fujitsu manufacturing solutions set to transform, digitally accelerate and disrupt
Manufacturers continue to face ongoing pressure to find new process efficiencies to keep machinery operating at optimal capacity and to tackle the complexity of global supply chains. But today, advanced manufacturing technologies are providing solutions that go well beyond incremental change – for example, the emergence of new product services including Batch Size One.
For those at the forefront of innovation, technology is revolutionizing manufacturing processes and operations.
Enhancing manufacturing transformation to accelerate operations and create business advantage
Like many businesses, manufacturers need to optimize processes and operations and address large scale complex problems while also maximizing revenue, profitability and customer satisfaction.
Fujitsu Quantum-Inspired Optimization Services (QIOS) identify the optimal solution to large-scale complex computational problems at speed. It can search through quintillions of options in a matter of seconds and has the capability to re-optimize as often as required. Thanks to Quantum-Inspired Optimization, manufacturers can now run operations at an optimal level, empowering them to seize competitive advantage. We call this Always Optimal and it delivers a whole range of benefits:
Continual monitoring and re-evaluation of the current state of any manufacturing process, at any given time, increases manufacturing to weather the delays caused by unplanned maintenance. We call this predictive maintenance at its highest level.
Shaving time off the slowest processes can lift the total production capacity of an entire line. It can even lead to such significant savings that manufacturers can side-step the major capital investment usually required to scale-up production.
With increased flexibility, manufacturers are enabled to optimize highly individualized production requirements for priority orders, as well as produce units in smaller lot sizes for personalized Batch Size One products and exclusive launches.
Today, Quantum-Inspired Optimization is already being implemented for:
robot positioning optimization
component logistics
job shop scheduling
Learn more about Fujitsu Quantum-Inspired Services
AI predictive maintenance – reducing downtime and costs
Preventative and predictive maintenance analytics can revolutionize the machinery maintenance process. It is a truly disruptive and practical technology, enabling machines to be upgraded at low cost without the need to wait for the next investment cycle.
Artificial Intelligence (AI) analyses data collected by sensors to detect variances from normal activity, for example, temperature, vibration or noise. Data is held in an analysis library where AI can learn data patterns or the 'shape of data' and score variances. This benefits manufacturers in the following ways:
They can be more proactive, checking machinery no longer needs to be reactive, time-consuming and expensive. This in turn enables manufacturers to scale up effectively and expand their capabilities.
Critical issues can be detected and prevented before they arise – increasing reliability and decreasing downtime or even the costs associated with sourcing alternative machinery from third party suppliers.
In December 2019, Fujitsu won first prize for predictive maintenance in the Airbus AI challenge – competing against 140 other teams to find the most accurate unsupervised predictive AI capability. Our solutions showed 93% precision by identifying when sensors are functioning unusually and revealing early warning signs of vehicle faults.
Learn more about Fujitsu AI and our predictive maintenance
Digital ecosystems - defining new business models and unlocking cross-industry collaboration
Manufacturing ecosystems involve multiple stakeholders and changing variables, as well as complex processes and systems that often lack harmonization and integration possibilities. Maintaining business trust across parties relies on intricate connections and relationships. Trust is often difficult to achieve, as traditionally one of the parties must accept responsibility, accountability, and risk.
With the formation of a digitally-enabled and self-governed ecosystem for business, several organizations join together to operate via a Distributed Ledger Technology (DLT) network.
Traditional agreements are now replaced by digital ones, created by a ledger entry on a decentralized network. As the data of every single transaction within the ecosystem is securely, immutably, and accurately stored, nothing is left up to individual interpretation.
Digitally-enabled and self-governed ecosystems enable manufacturers to:
mitigate and control risks
reduce transaction costs
unlock value through new business models
create new models of cross-industry interaction for customer benefit
maintain or increase market relevance
challenge existing budget constraints
increase efficiency in everyday operations
Learn more about Fujitsu's co-creation and grounded approach to digitally-enabled and self-governed ecosystems
The manufacturing industry continues to face significant challenges. But with the application of advanced manufacturing technologies utilized in the right way, the industry is being transformed.
Learn more about Fujitsu Smart Manufacturing Solutions.
by Alexander Kaffenberger
Fujitsu
March 11, 2021