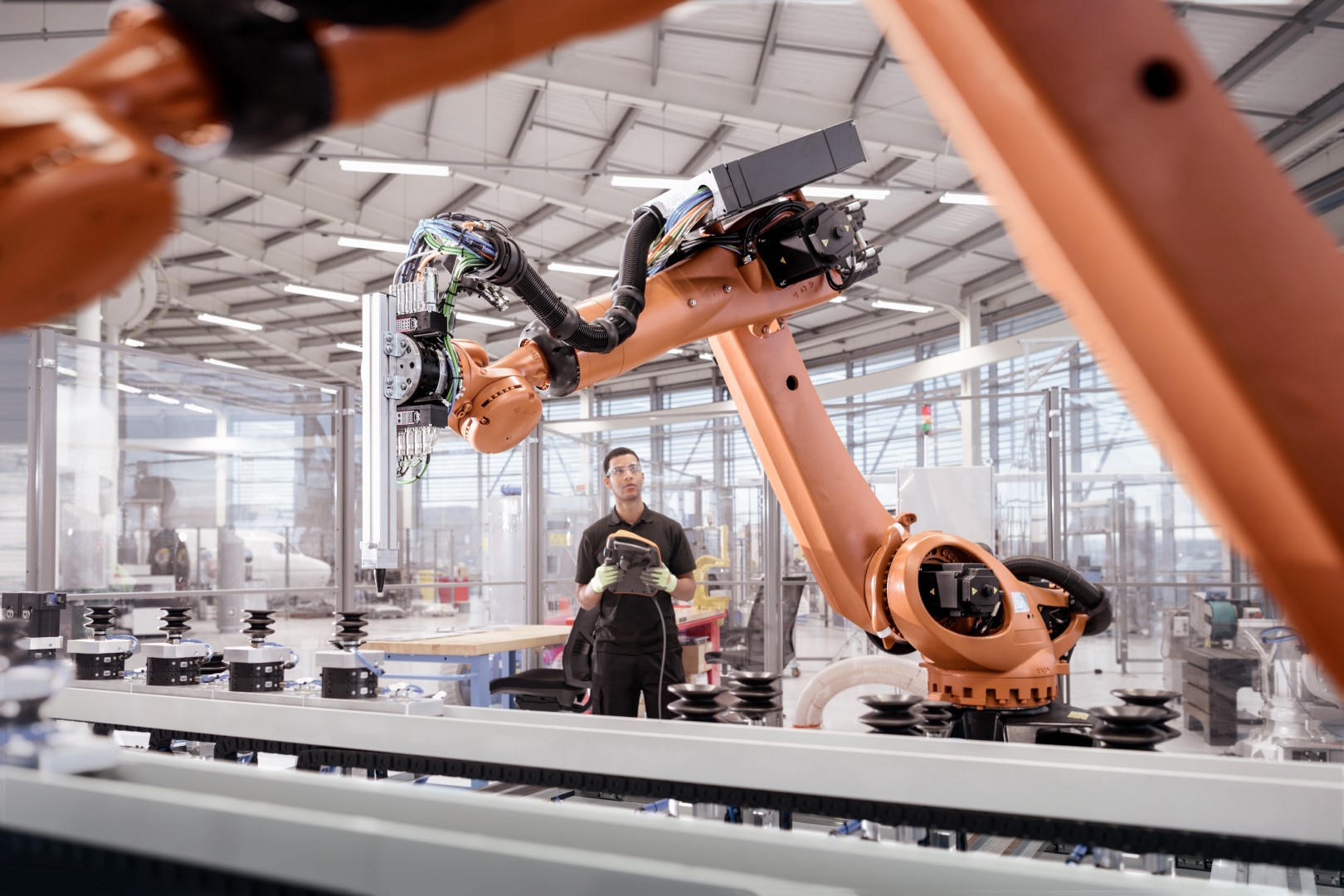 The concept of deploying Lean Manufacturing Solutions dates back to the 1930s and is still high on the agenda for today's manufacturers. Even in the age of Industry 4.0 and Smart Factories, the three principles of Lean Manufacturing (lean, stable, and efficient) remain.
And with the emergence of advanced technologies, there's now the opportunity to optimize much more complex manufacturing scenarios – an essential requirement for today's manufacturers.
Coupled with the flexibility to assess and reassess factory optimization strategies as often as required, digital technology is changing the game for manufacturers - helping them to achieve optimal efficiency and productivity. With many digital technologies available as additions to existing infrastructure, this can be achieved without significant investment.
Always Optimal with Fujitsu Quantum-Inspired Optimization Computing Services
Fujitsu Quantum-Inspired Optimization Services (QIOS) find the optimal solution to large-scale complex problems by searching through quintillions of options in seconds, and then re-optimizing as often as required.
Manufacturers can now seize new business advantages thanks to always running operations at an optimal level – we call this becoming Always Optimal. It brings the following benefits:
Shaving time off the slowest processes can lift the total production capacity of an entire line. It can even lead to such significant savings that manufacturers can side-step the major capital investment usually required to scale-up production.
Constant re-evaluation of the current state of any manufacturing process, at any given time creates a huge increase in agility, helping to weather delays caused by unplanned maintenance.
Flexibility now exists to optimize highly individualized production requirements for priority orders, as well as the ability to produce units in smaller lot sizes for exclusive launches and personalized Batch Size One products.
This isn't just the future of manufacturing, we're already seeing it being implemented today.
Factory optimization – transforming and opening up new realms of possibilities
Robot positioning optimization
Fujitsu is optimizing the routines of robotic PVC sealing of car underbodies in a global-scale German automotive OEM. This creates the opportunity for the manufacturer to produce more vehicles with the same resources, as well as to reducing costs.
Component logistics
Fujitsu has applied the concept of Always Optimal in our own factories, with the result that workers' traveling distances during warehouse component picking has have been reduced by 45% a month, with a consequent reduction in non-productive time.
Job shop scheduling
The capability to optimize and re-optimize in seconds, is a fundamental requirement for application in factory environments when it comes to job shop scheduling. By automating and improving manual optimization, manufacturers can now deal more effectively with unscheduled events such as machine downtime or sudden, high-priority sales orders, through re-planning and optimizing for the new circumstances.
The future of manufacturing, today
Achieving these business outcomes involves much more than pressing the 'on' switch, however. Solutions such as Fujitsu's Quantum-Inspired Optimization Services provide the opportunity to work with and understand the quantum algorithms that underpin quantum computing, helping manufacturers to become Always Optimal today and create a bridge to the quantum future.
Read more about Fujitsu Quantum-Inspired Optimization Services and its application to manufacturing in our whitepaper: How to transform manufacturing production to become Always Optimal.
And if you want to explore the Optimization of combinatorial problems yourself, try our Digital Annealer tutorials! Find out more about Fujitsu manufacturing solutions for smart factory transformation and process optimization.
by Alexander Kaffenberger
Fujitsu
March 1, 2021