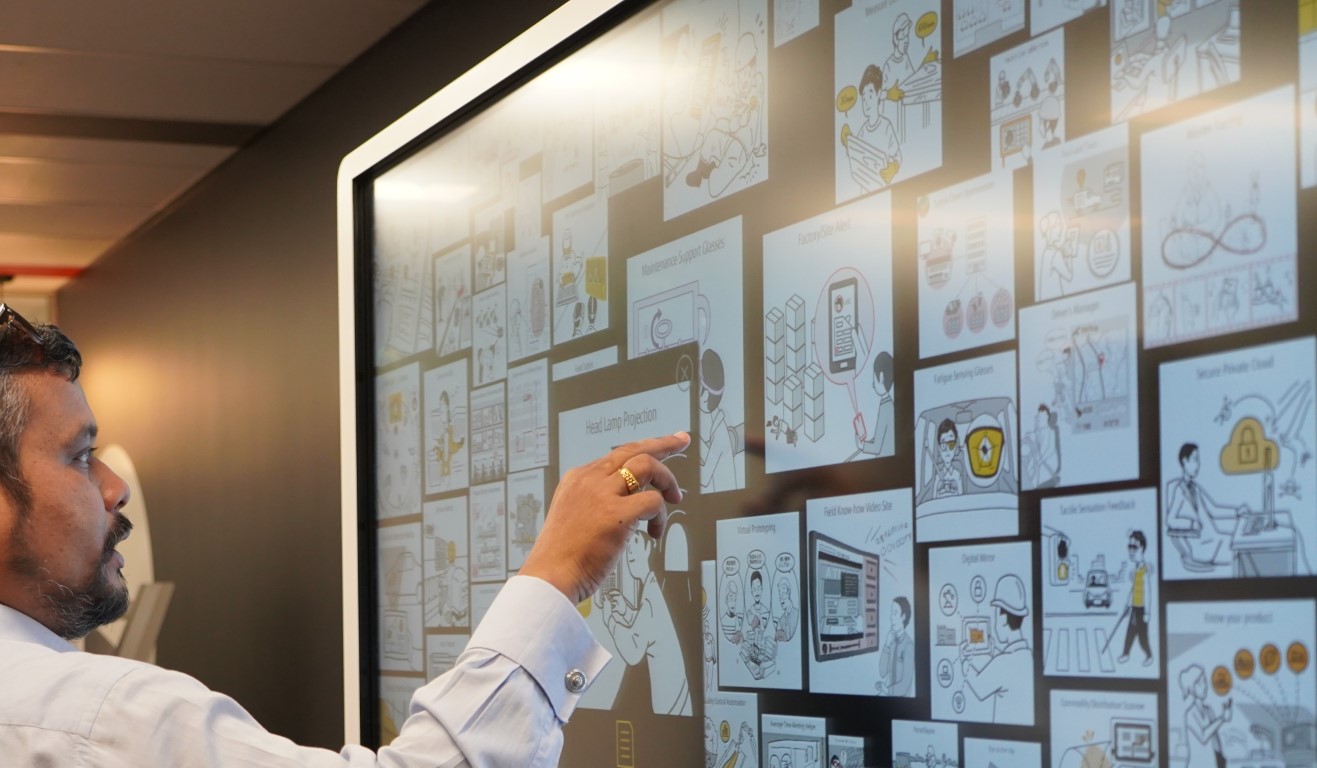 Recently we've covered various trends in data protection and gave you a glimpse into a day in the life of a data protection sales executive.
Now it's time to look at how the technology is being implemented in an industry vertical – specifically, to turn the spotlight on the challenges faced by manufacturers and how Fujitsu is addressing these.
Managing multiple simultaneous worlds
The first thing that sets manufacturers apart from most other businesses is the sheer volume of information that they collect at the network edge – in manufacturing locations that are often in far-flung locations.
Every manufacturing business has a vast amount of operational technology (OT) that monitors and controls their machines and processes. The information gathered by sensors and devices connected to OT still must be fed into traditional IT systems – enabling the use of technology to provide both insights and to enable fully-digitalized production lines. And all that data must be protected.
Manufacturers are at different stages of how they manage and view their entire manufacturing technology estates – some more traditional firms still reflect a time when OT and IT were once entirely different domains. This stems from a time before the technologies needed to communicate with one another.
However, legacy organizational structures can present challenges when it comes to devising a modern, optimized data protection system, not least of all because OT data is usually stored in the realm of IT.
What's more, the domain of IT also straddles two worlds: traditional IT and the new world of IT where data is increasingly found in the edge and the cloud. All manufacturers have a proliferation of old-world databases and legacy systems: for example, SAP or Oracle production databases they rely on, alongside the new world of virtualized and containerized apps and services.
All this data, from the edge to the data center to the cloud, must be managed, monetized, and protected. Most data protection solutions will lead you to believe that, on paper, they can handle both old and new worlds – but unfortunately, it's not that easy.
The reality is that most data protection solutions are better suited to dealing with either the old or the new world. That means the most effective approach for any business is usually to integrate two or more vendors' offerings to create a solution that protects an entire hybrid environment.
But no business wants to manage multiple data protection systems running in parallel, so these must also be integrated to provide IT leaders with single-pane visibility.
Who is in charge?
When working with manufacturers who still have OT and IT managers, then we often end up playing the role of referee. But these situations are slowly declining, as we are increasingly seeing technology budgets being transferred to business leaders. Their priorities for IT investment are increasingly about how to unleash the power of business data.
Information previously considered worthless can increasingly be monetized through the delivery of value-adding services, for example, the optimization and predictive maintenance made possible by years' worth of machine data. Therefore, this data is now a valuable resource that must be effectively managed and protected.
This trend is changing the conversations with our customers. Discussions that used to revolve around the equipment, the servers, the storage, and the switches have shifted to focus on desired business outcomes and how to enable customers to meet business objectives.
We usually start an interaction with an examination of short, medium, and long-term business goals. This guides us in terms of the solutions the customer will require, as solutions must be implemented in the context of a wider plan.
At Fujitsu, we're fortunate to have a broad range of solutions on offer. This ensures we can exactly meet customer needs. Our portfolio includes appliances optimized for all the leading data protection software, reference architectures, software stacks, cloud services, on-premises replication and protection of mission-critical data created in the cloud to physical tapes.
Every solution is unique, just as every customer's hybrid IT landscape is different. Our aim is to create holistic solutions, are often as hybrid as the infrastructures they are protecting, but still easy to manage.
Don't wait too long
Recognizing the value of their data, some manufacturers are creating new "data steward" roles.
Unfortunately, more often we still encounter more of a "laissez-faire" attitude towards data protection: businesses have a backup and restore environment that seems to work, so nobody really thinks about it during the course of its five-year lifecycle. Then, the default plan is to implement the same solution again – as they have no reason to believe it wasn't working for them.
In many cases, the reality is that this really isn't working – but most organizations won't discover this until it is too late, when something goes wrong. We've all seen the headlines about ransomware attacks, but there are other ways that data protection shortcomings can be revealed.
Take the rude awakening that the automotive industry experienced in the wake of the diesel emissions scandal. When asked to demonstrate how their software had been developed, in order to identify the point in which cheat software had been introduced, many manufacturers found themselves unable to do so, since their archives failed to cover the whole process.
2020 is proving to be another challenging year for automotive manufacturers. Just as they were putting the diesel scandal behind them, the global pandemic stalled car sales. And with massively decreased revenues, the last thing any manufacturer wants to do is make any capital expenditure in this fiscal year.
But while it can be tempting to delay IT investment, in many cases, this is a false economy. The future of manufacturing/automotive industries is undeniably data-driven - and that data resource requires modern management and protection. As the automotive industry evolves to a more mobility-focused future, manufacturers need to lay the foundations of their business or risk being out-disrupted. Delaying much-needed technology refreshes could mean paying far more in the long run.
For those manufacturers who want to invest, but are looking at cash flow, Fujitsu is offering several payment options. These include deferred payment deals, payment plans and pay-as-you-go infrastructure.
And for manufacturers who want to combine their own IP with hyper-converged infrastructures to offer value-add services such as facility management software, there are attractive uSCALE packages on offer.
While manufacturers have some unique challenges, they share a great deal with other industries. For every business today, it is imperative to protect data effectively. We're available to discuss your business goals – and find the solution that meets your needs.
More information on Fujitsu's IT solutions for sectors including smart manufacturing, automotive, public sector, retail and financial services can be found here: https://www.fujitsu.com/global/solutions/industry/
by Benjamin Bodden
Fujitsu
December 4, 2020