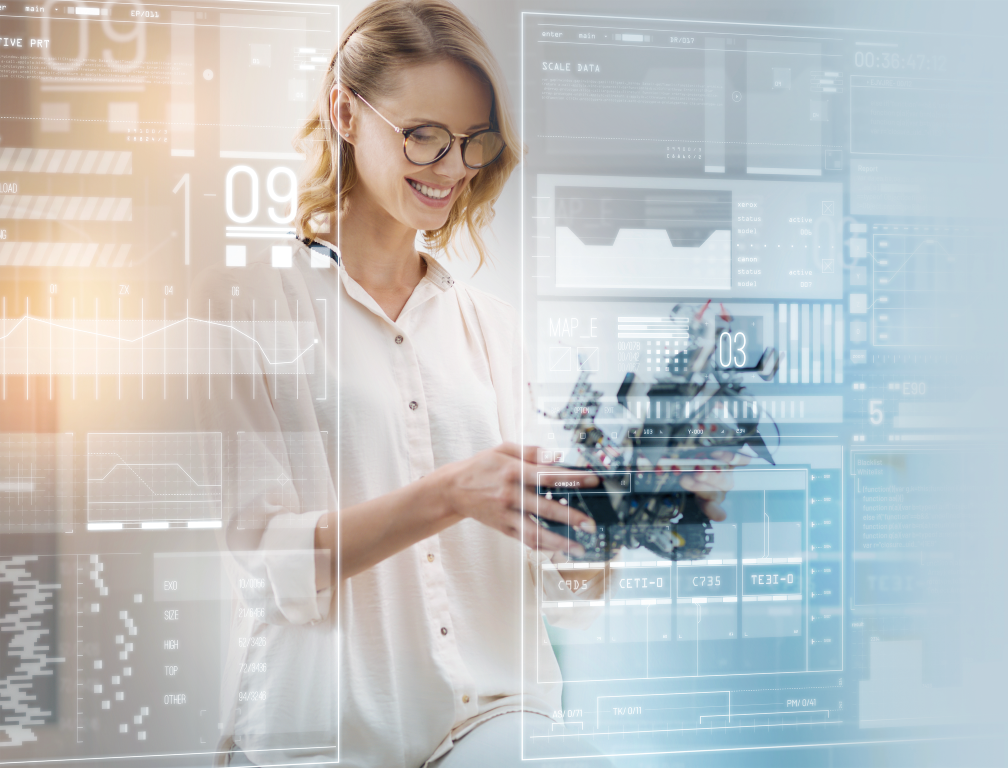 For Fujitsu, as with all manufacturers, the COVID-19 pandemic has shone a light on the transformation underway across the global manufacturing sector.
Specifically, it's highlighted the critical importance of agility and responsiveness in the face of unexpected disruption. Indeed, here at Fujitsu, one of our largest manufacturing facilities, in Malaga, Spain, rapidly repurposed its operations from producing sensor equipment to producing ventilators, providing a great example of how a digitally-driven operation can flex and respond to rapidly changing requirements.
So, how is manufacturing expected to continue this transformation in the years ahead?
For me, one really influential trend is the growing awareness of 'experience value'. The way people regard value is shifting significantly, in particular amongst younger consumers. For many products, the value is now in the experience, such as the fun, comfort and satisfaction created, rather than in outright ownership.
For many, it's not about owning a car anymore, it's about getting from A to B quickly and safely.
For others, the design of a shirt or the price of a particular food product may not be as important as knowing that they have been sustainably sourced, and the experience value that provides to the consumer.
Manufacturers need to understand this concept of experience value and the impact it could have on their business model, their competitive position, and the partnerships they need for continued success.
For further insight, I asked four of my Fujitsu colleagues for their views on the strategic trends impacting global manufacturing.
Firstly, Paul Bresnahan, head of Fujitsu America's Manufacturing Industry team. "I'd like to stress the growing importance of ecosystems, as highlighted by the recent pandemic. Even the largest manufacturing companies struggle to meet customer expectations all by themselves.
"Now, more so than ever before, they need partnerships across extended ecosystems to help them operate, innovate and withstand the effects of unexpected disruption. They need ecosystems capable of delivering 'experience value' through collaboration, even in challenging times like these. Ecosystems connected by digital technology, giving manufacturers the real-time visibility they need across their end-to-end value chain."
Jouko Koskinen, Fujitsu's CTO for Manufacturing in Finland. "I'm interested in the concept of software-driven manufacturing, and its relevance on two levels.
"Firstly, incorporating software within physical products is enabling customers to gain 'experience value' from new information-based services, including the provision of performance, health and safety-related intelligence. For example, smartwatches that provide health information, or tires that provide early warnings of impending problems.
"Secondly, the adoption of software-driven automation across manufacturing processes themselves is already transforming efficiency and flexibility. One note of caution, the increase of software-embedded products and processes also creates more opportunities for cyber-attacks, attacks with the potential to halt manufacturing operations overnight."
Nicole Schlegel, Offerings Marketing lead for Fujitsu's Manufacturing team. "As more and more planning, design, procurement, manufacturing and delivery processes are connected by data, so everyday operations will require less human intervention. However, I believe the role of humans will remain critical, for example in ensuring ongoing innovation.
"I see people's roles changing significantly, as we strive for more effective collaboration between humans and computers. For example, we are starting to see Generative Design, where designs are jointly created by humans and computers. By being given specific design parameters, computers can quickly generate a variety of innovative design ideas, unhindered by previous experiences and traditions.
"It's an approach that's already creating exciting new possibilities, for everything from building architecture to product design."
David Gentle, Fujitsu's Director of Strategy and Foresight. "The UN's Sustainable Development Goals (SDGs) have become a really powerful way to engage employees and attract customers.
"As the millennial generation makes up an increasingly large proportion of the workplace, we are seeing big shifts in the desire to solve societal issues. As a result, manufacturers need to find more sustainable approaches, including the sourcing of raw materials and the way their supplier ecosystems operate.
"Organizations lacking visibility across their supply chains, and that fail to meet the highest standards, will be unlikely to succeed. At Fujitsu, our focus is technology innovation that improves lives and addresses societal challenges, including those covered in the SDGs. Growing a trusted business in this way is key to the long-term success of organizations across all industry sectors, including manufacturing".
The trends highlighted above should be front-of-mind for all forward-thinking manufacturing organizations. Heightened by the COVID-19 experience, they have major implications for supply chains, manufacturing processes, skills development and the ability to collaborate effectively. To learn more, please see our latest Future Insights report on Manufacturing (PDF).
The pandemic has highlighted the agility and scalability benefits of embracing digital technology. As a major manufacturer ourselves, we understand the critical role of digital manufacturing technology, and we're always keen to share our experiences and to learn from others.
To make this possible, we offer co-creation sessions, where you can explore your specific business challenges and opportunities with Fujitsu's manufacturing and digital technology experts.
We now offer these sessions on-line and, as things return to normal, face-to-face in our Digital Transformation Centers, whichever is more convenient for you. Using our unique Human Centric Experience Design (HXD) methodology, our experts help you explore potential solutions to your most pressing business challenges.
If you would like to find out more about these high-value sessions, please contact us today.
Related links for more information:
by Graeme Wright
Fujitsu
December 2, 2020