Innovating the drug discovery process with co-creation
Fujitsu / November 4, 2021
Fujitsu is striving to create a world of "Healthy Living" – a world that enriches the life experience of everyone and continues to expand their potential. One specific initiative in this area is the application of innovative technology to drug discovery projects, including a joint venture with partners to develop therapeutics for COVID-19.
What changes can technology bring to mid-molecule sized drug discovery?
What motivates the project leader?
We spoke with Masato Kishi from the Digital Lab Division about his role as project manager, the importance of this project and his passion for social contribution.
Co-creation with a leading company in mid-molecule sized drug discovery
- First of all, please tell us about the background that led to joint research with PeptiDream Inc. and the drug discovery project.
Masato Kishi (Masato): PeptiDream Inc. is a leading biopharmaceutical company in the field of mid-molecule sized drug discovery and has a long list of drug discovery projects. Meanwhile, Fujitsu has long been promoting the application of its technology toward bringing about a society where everyone can live long, healthy lives—and no one is left behind. Our goal is to make our technology useful to society and PeptiDream's vision resonated with us, leading to the launch of joint research between the two companies in September 2019.
- Please tell us more about the mid-molecule sized drug discovery project Fujitsu is working on with PeptiDream.
Masato: Drugs are largely classified into three categories of small-molecule, mid-molecule and antibody (large-molecule) drugs, depending on the molecular weight involved.
Many drugs fall into the small-molecule category, which is why so many of them have been developed. This means, however, that development in this category is nearing saturation, resulting in a greater focus on mid-molecule drug discovery. Anticipation is high for mid-molecule sized drugs to provide a variety of benefits, such as greater certainty in interacting with target proteins within the body, while reducing the prevalence of side effects.
Mid-molecule drug discovery may make it possible to develop drugs that cure diseases that conventional drugs cannot, or that are less likely to cause side effects. For example, if a component that effectively treats cancer is discovered, developing it into a small-molecule drug may not be possible, while mid-molecule sized drug is more likely.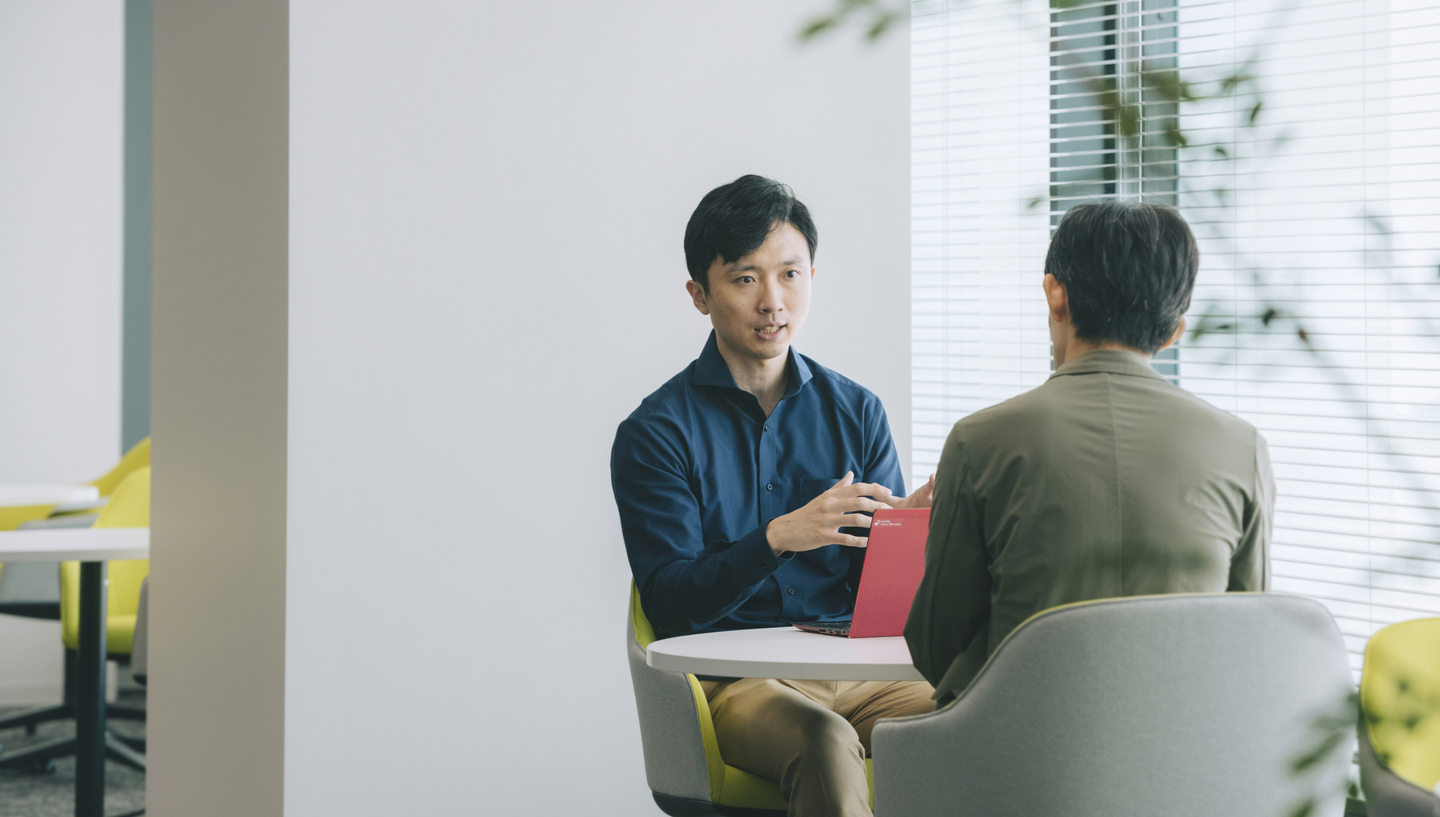 Using technology to revolutionize the drug discovery process
- Please share what Fujitsu is specifically working on with PeptiDream.
Masato: We are using the Digital Annealer, a next-generation quantum-inspired computing technology, to search for stable conformations of molecular compounds that are candidates for drugs. Developing a candidate compound into a drug requires a process called "compound optimization" that changes the structure of the compound while maintaining its key characteristics.
The shape of the compound is an important element that determines how it may work against a specific disease. However, it is unclear what shape the compound will take until it is actually made, since it is affected by surrounding environmental influences.
We call computerized calculation of this process "stable conformation exploration."
PeptiDream has developed a number of candidate compounds for mid-molecule drugs. However, mid-size molecules have a larger number of molecules than small molecules do, making computer calculations far more difficult.
For example, small-molecule compounds comprising three amino acids have 4,200 configurations, which can be calculated on a conventional computer. However, that number increases to 160 quadrillion in mid-size molecule compounds comprising 15 amino acids, thus making the number of configurations that need to be calculated many orders of magnitude greater. With a conventional computer, it is extremely difficult to calculate stable conformations of mid-size molecular compound candidates, requiring many experiments to be conducted repeatedly. These efforts can take anywhere from a few months to a few years.
That is why we proposed using the Digital Annealer to speed up this process of narrowing down candidates. As a result of our joint research with PeptiDream, we succeeded in reducing the time required for high-precision stable conformation exploration for candidate compounds to only about 12 hours. This is made possible by the Digital Annealer's specialized ability to solve combinatorial optimization problems. Discovering relevant compounds quickly can reduce the time leading to the birth of mid-molecule sized drugs.
- You can say that Fujitsu's technology really contributed to speeding up compound optimization process, which is the key to mid-molecule sized drug discovery.
Masato: Exactly. The conventional drug discovery approach is for researchers to formulate hypotheses about compound optimization on their own, then design and synthesize compounds for experimentation. Based on those results, they resynthesize for other experiments… and the process repeats in this way again and again. By replacing some of the steps of this process with the Digital Annealer, the time required for candidate compound optimization is expected to be greatly reduced, further increasing the potential of new drug development.
By considering the entire drug discovery process, the application of technology could go far beyond stable conformation exploration. Through collaboration with PeptiDream, we are now aiming to change the entire drug discovery process not only with the Digital Annealer, but also high-performance supercomputers and AI technologies.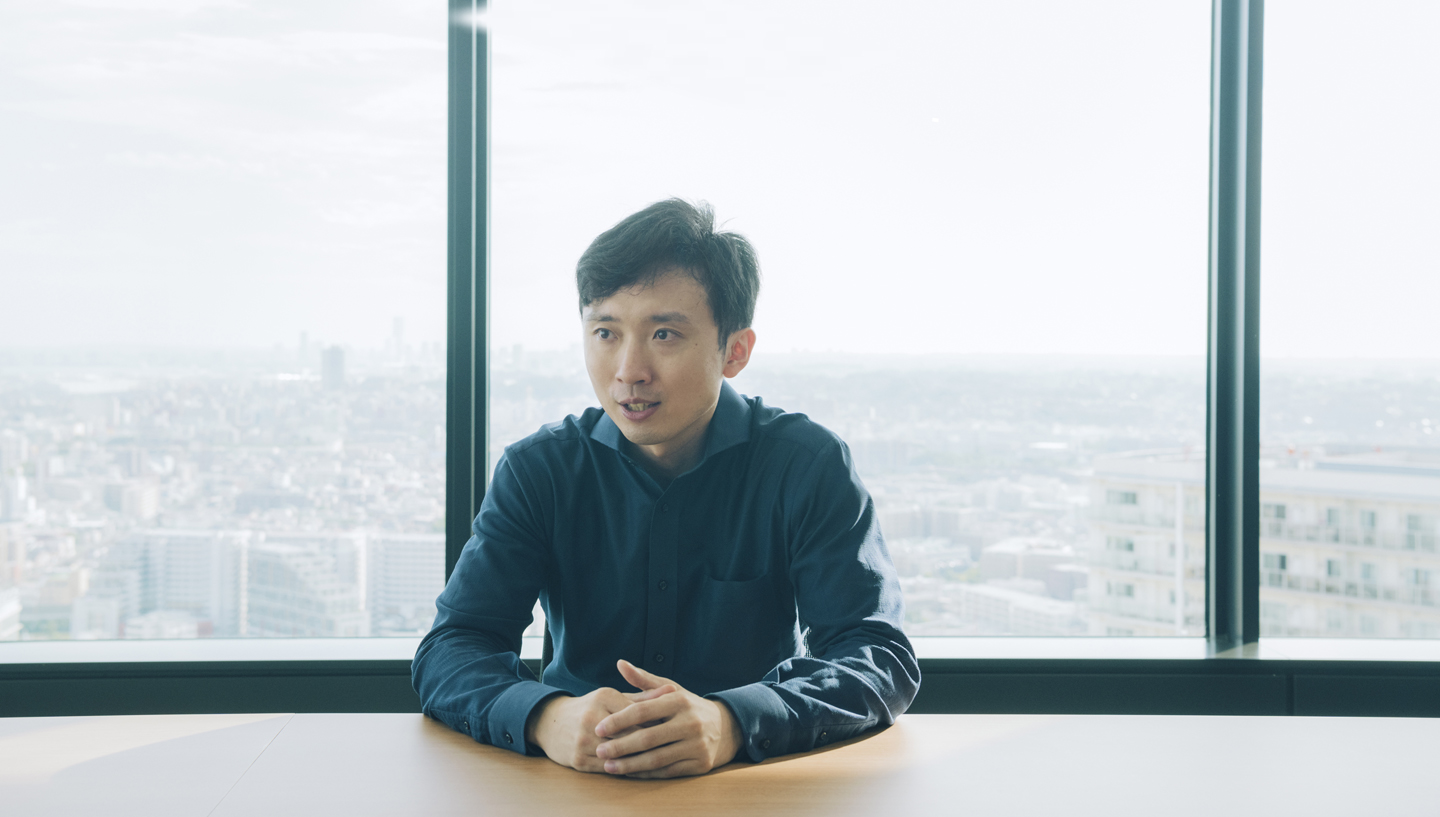 Combatting the COVID-19 pandemic through the co-creation of new drugs
- I hear that your team is currently working on developing new drugs for treating COVID-19.
Masato: Yes. In November 2020, Fujitsu, PeptiDream and three other companies established "PeptiAID Inc.," a joint venture company to research and develop therapeutics for the treatment of COVID-19 and potentially any future Coronavirus (CoV) outbreaks. Now that developing such treatments has become a social mission, Fujitsu is striving to help solve this issue for society across industry boundaries–that's what led to the decision to establish the new company.
Even as vaccination rates rise, appropriate treatments for sicknesses following breakthrough infections are indispensable. At the new company, we aim to quickly develop such treatments by combining the PeptiDream's knowledge and expertise, and Fujitsu's innovative technology.
We hope to provide drugs to people worldwide, delivering health and peace of mind—without any delay.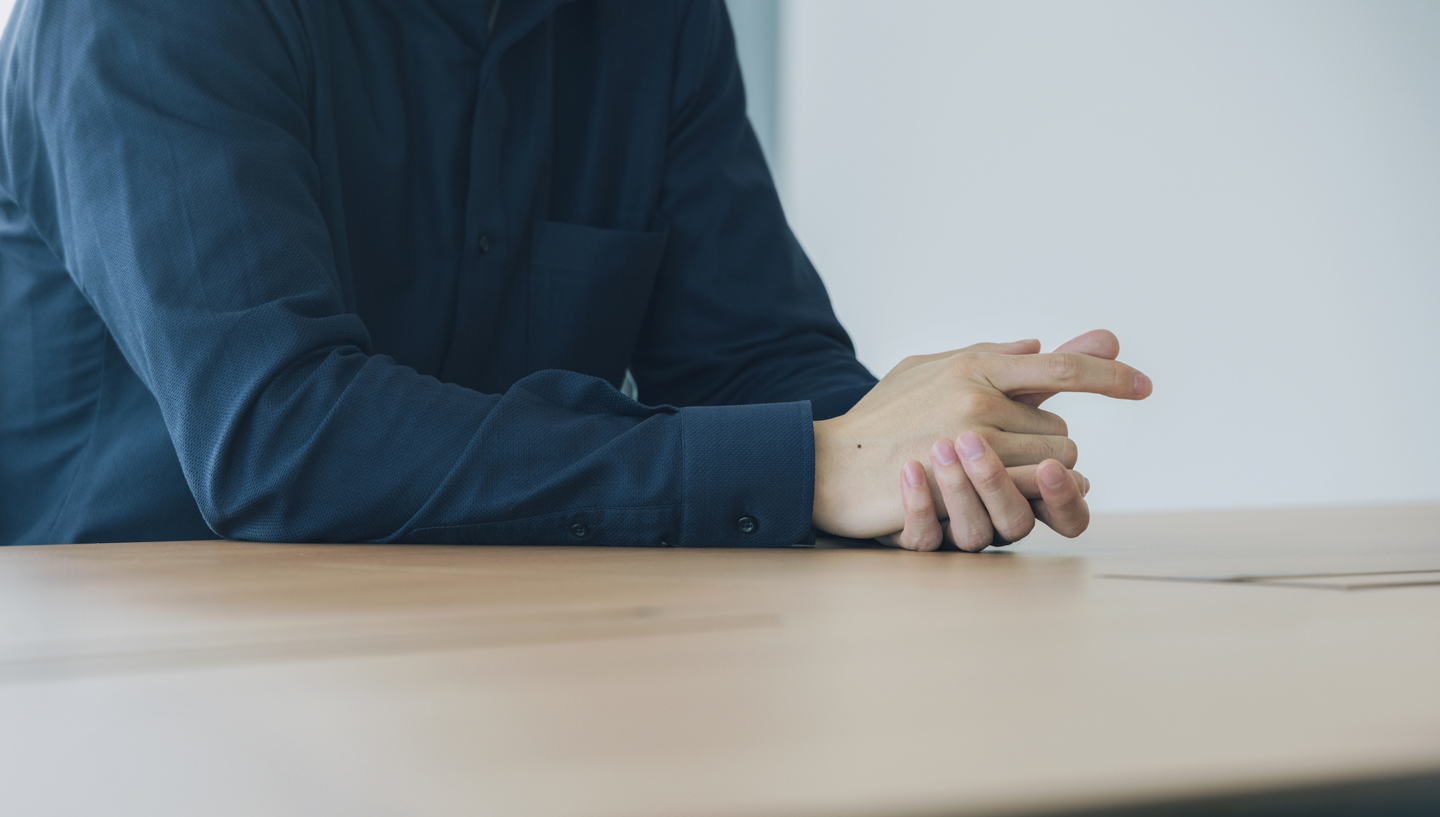 A deeper knowledge of business and a stronger commitment to social contribution
- Please tell us about your commitment to solve social issues.
Masato: It dates back to my university days when I was involved in volunteer activities as a member of an NGO to support orphanages in Cambodia. After graduation, I joined Fujitsu because I wanted a career that could make a positive impact on society. At that time, I had a dream of reaching out to socially vulnerable people by being engaged in building social systems. Thinking back, that dream may have led to my current job.
My first role after joining Fujitsu was in supercomputer sales; before I knew it, my priorities were drifting away from my passion for social contribution and shifting toward improving my business skills as my responsibilities increased. After that, I spent two years at graduate school to study business management.
This experience renewed my awareness that corporate activities are essential in solving social issues—and that each individual's vision for what kind of world they want to create ultimately matters in the business world as well.
There was a period of time as a sales rep when I was quite busy with business talks and sales figures. This made me think that business operations were one thing and making society better was another.
However, deeply studying business management provided me with an opportunity to return to the starting point, reminding me of the passion of helping provide solutions to social issues.
United in taking on challenges: Connecting colleagues through Fujitsu's purpose
- What are you working on now?
Masato: After completing the graduate school program, I applied for a transfer to the Digital Lab Division, where I am currently working. My impression of the division was that they were always taking up new challenges, so joining them allowed me to work directly on solutions to social issues.
Currently, I am mainly involved in the collaborative project with PeptiDream.
Since I am not an engineer, I manage the project by providing support from a business perspective—encouraging and leading team members with professional knowledge so they can fully live up to their abilities.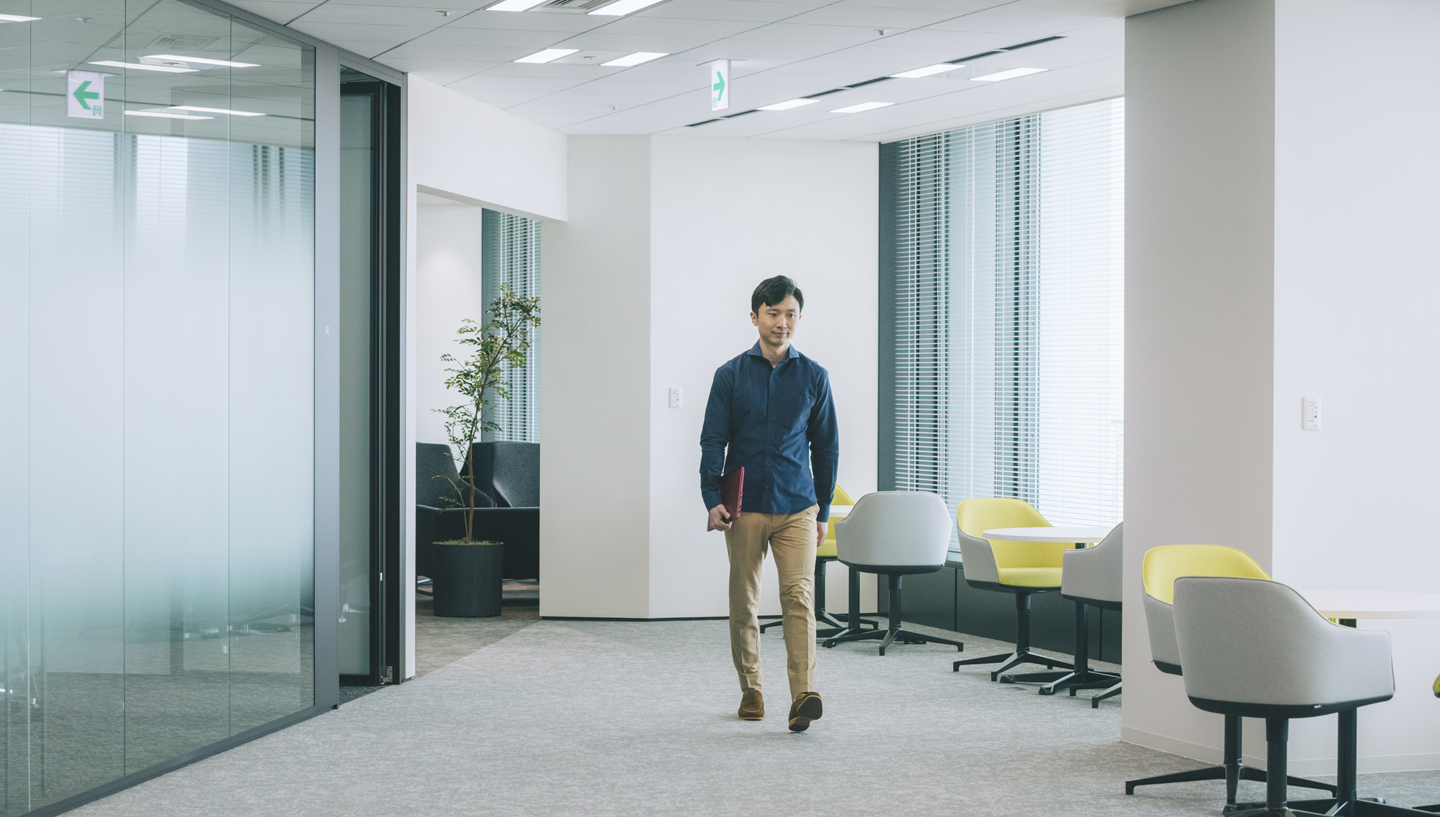 - What is important to you in your work?
Masato: I always try to tell others what I think without hesitation and try to listen hard so I can truly understand them.
Currently, I am working with System Engineers, designers and others in various positions and my stance is that I always try to anticipate what others are thinking and trying to achieve.
Essentially, I take the same attitude toward business associates both inside and outside the company.
In establishing PeptiAID, we had to have some difficult discussions with the PeptiDream team on the terms and conditions of the agreement. I believe that we were able to overcome such difficulties by clearly communicating our thoughts and by finding points of agreement based on the common vision of developing effective therapeutics for COVID-19 and any future CoV diseases.
Now, Fujitsu identifies "Healthy Living" as one of its Key Focus Areas and aims at achieving a world where everyone can continue expanding their potential.
I will certainly continue to experience difficulties from time to time going forward, but my wish it to continue working together with colleagues who are passionate about achieving the same goals to bring about a society where all people can lead active, fruitful lives.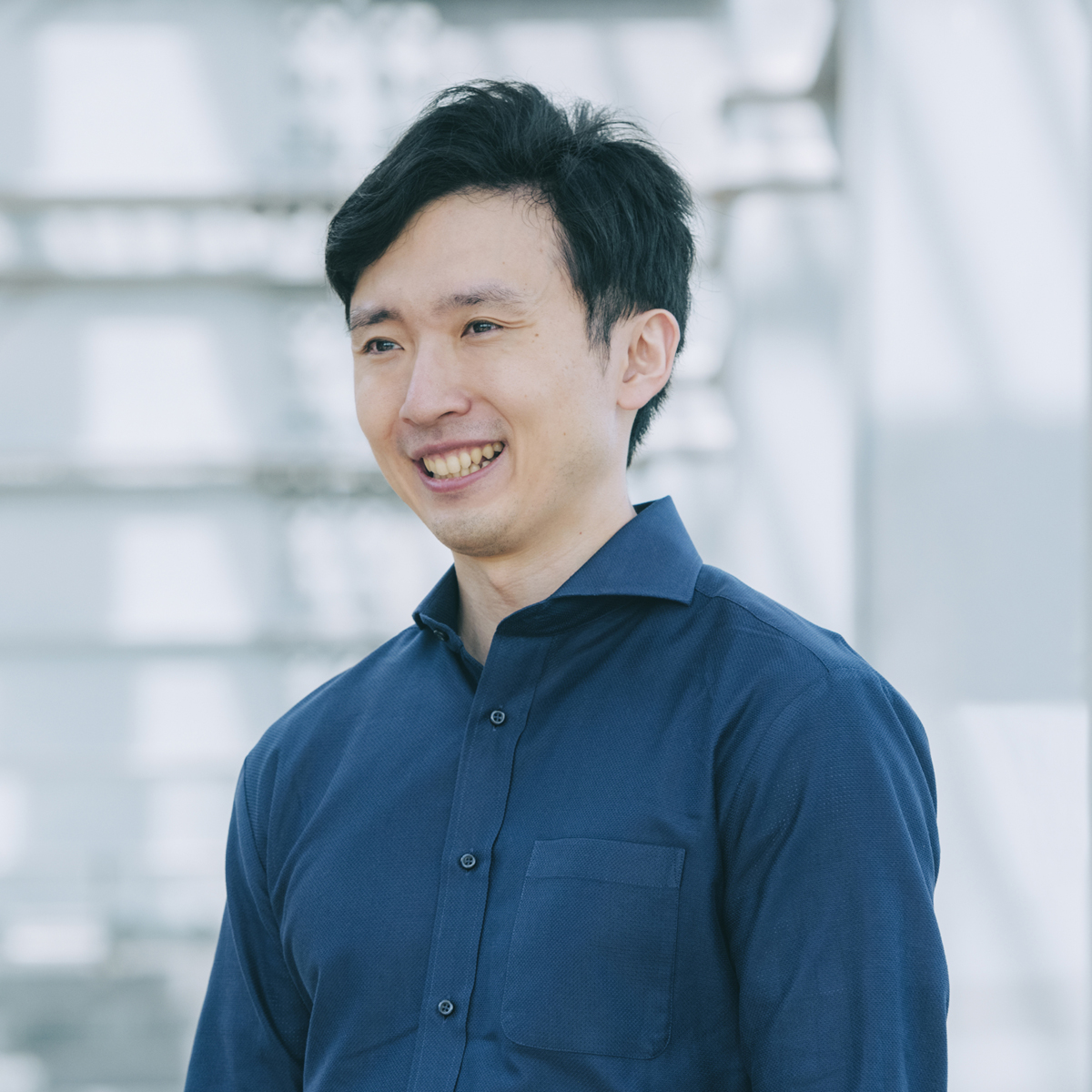 Masato Kishi
Masato was born in Kanagawa Prefecture in 1988. He worked in supercomputer sales after joining Fujitsu. In 2020, he was transferred to the newly established Digital Lab Division, in the Social Design Business Unit of the Digital Software & Solution Business Group.
As a sales rep, he oversaw several large-scale projects including Japan's largest (and the world's fifth largest) supercomputer system. At the Digital Lab Division, he drives new business development in the life science field by providing business planning services, including partnerships such as the one with PeptiAID Inc. and the collaborative project with PeptiDream Inc.