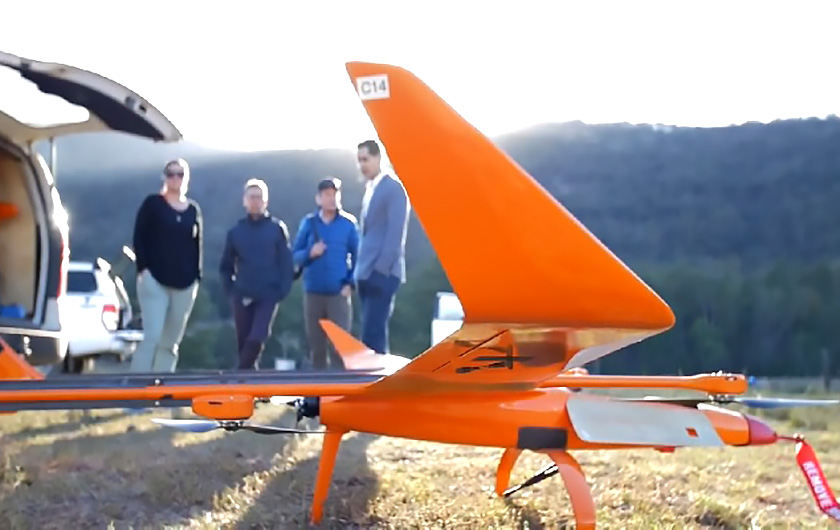 When our Sustainability consultants engage with a customer one of the questions they ask is 'where does your main source of emissions come from?' Surprisigly when working with a NSW Government Department, the answer was 'Helicopter Jet Fuel'. This discussion led to a 'co-creation' project that has resulted in an innovative approach to identifying threatened species of plants in NSW bushland.
Click to watch the video of Fujitsu's Digital Owl initiative.
Fujitsu recently completed a successful trial to identify threatened plant species in New South Wales. Working with the NSW Office of Environment and Heritage (OEH) 'Saving our Species' program, the 'Digital Owl' project uses Fujitsu's high-performance computing, video analytics and drone technology to capture and analyse video information over a broad geographic area.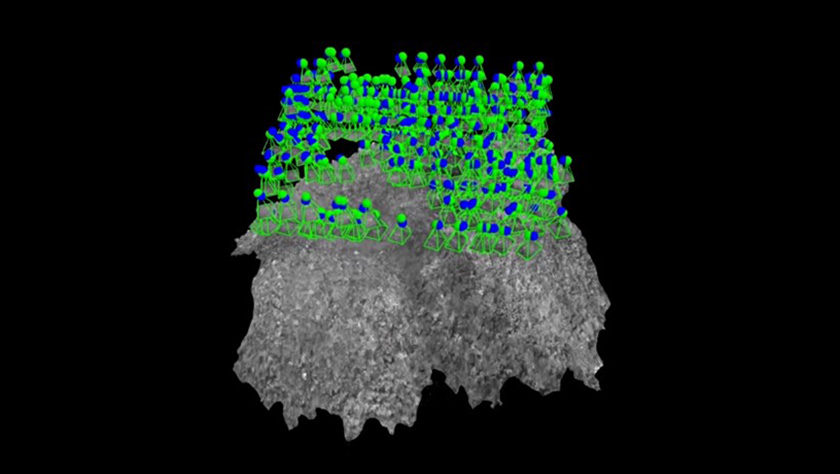 The information can then be used to help locate endangered species for management, and invasive plant species for eradication purposes. The project was successfully trialed recently in remote bushland at Mount Dangar, NSW. The trial resulted in successful identification of the endangered plant species, Acacia dangarensis and Senecio linearifolius var. dangarensis, both of which are feared to be facing extinction, but were found growing in the wild.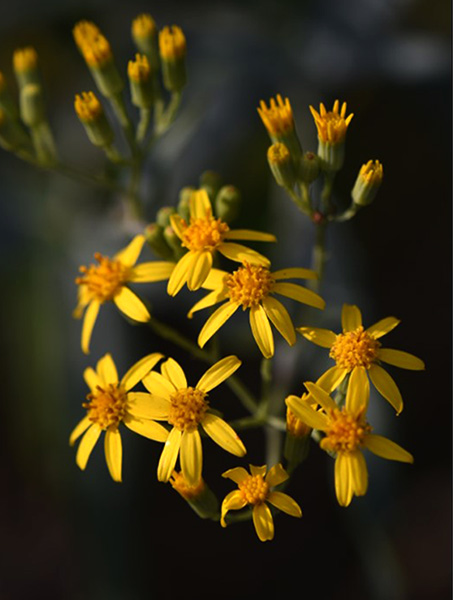 Senecio linearifolius var dangarensis – one of the threatened plant species that was successfully identified during the trial.
(Photo credit: Lucas Grenadier)
In NSW alone there are approximately 1,000 plant and animal species under threat of extinction. Saving these species is crucial to the ongoing health of the various ecosystems in NSW. However, monitoring such a broad area can be prohibitively expensive, especially when considering the cost of chartering and fueling helicopters.
Drone technology with detailed layers of analytics behind them enables the collection of more accurate information including maps of otherwise inaccessible areas.
This project is aligned with Fujitsu's vision of using technology to help provide sustainable outcomes for our customers and society.
Through an internally funded Co-creation project, Fujitsu identified the opportunity to apply advanced drone technology, combined with video analytics and spatial mapping technologies, to reduce the cost of monitoring and make the identification process more efficient.
This solution has the potential to improve the efficiency of identifying and locating particular plant species, which often requires exploring vast forest areas by helicopter. Use of the drone provides a significant saving in the cost of helicopter charter and fuel as well as a reduction in emissions.
Additionally, artificial intelligence (AI) technology is currently being trained to help identify species through video analysis. Fujitsu will continue to refine the technology by surveying the area at different altitudes to capture a richer base of data. Stage two of the project will employ SpatiOWL, Fujitsu's big data enabled geospatial computing platform, to further enhance species geolocation. Fujitsu is exploring the application of this technology for a wide range of related purposes in Australia and New Zealand.
The technology can potentially be applied to identifying and locating outbreaks of noxious weeds in conservation areas and also identification of endangered birds and animals.
by Fujitsu DX Services Team
Fujitsu Oceania
July 24, 2018