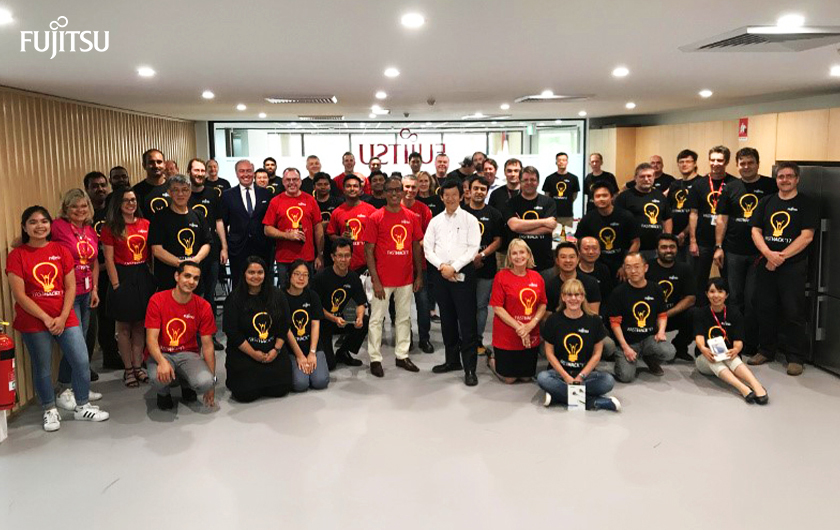 What happens when you put 50 technical geniuses in a room to collaborate and co-create? Idea generation, hours of innovation and prototype creation!
Last month the inaugural Fujitsu Australia Software Technology #cocreation hackathon kicked off with 50 staff participating in the two day workshop, led by Fujitsu's Digital Co-creation Team and the FAST Hackathon coordinators who created a positive, collaborative ambience that encouraged informal brainstorming of ideas for new products.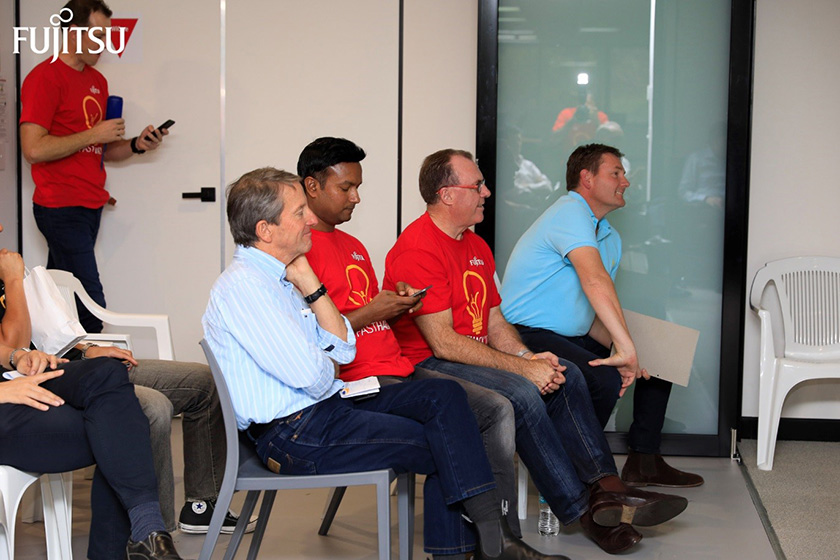 What exactly is a Hackathon? A hackathon is typically a two-day event (often including an overnight) during which participants form teams and collaborate to conceptualize and prototype new products or solutions. The "hack" portion of the event is usually followed by a "demo day," when teams pitch their ideas and show off their prototypes to a team of judges and other hackathon participants.
This is the second year that Fujitsu has hosted a hackathon of this kind, but the first held at the FAST office in Frenchs Forest, Sydney. Following the 2016 Hackathon and its amazing success, an important customer was brought on board this year for our teams to co-create with.
"The event exceeded all expectations! The Fujitsu team and the Customer team were both very impressed with the calibre of knowledge of the FAST group. The demonstrations given on the second day were well thought through and solved real world business problems," said Michael Bell, Fujitsu QLD Sales Associate.
Michael was instrumental in facilitating the customer co-creation activity, engaging with his key customer account and bringing them on board to participate in the 2017 Fujitsu and FAST hackathon.
This year during the #FASTHACK'17, some amazing prototypes were developed over 48 hours leveraging technologies such as Blockchain, Machine Learning, Biometric Authentication and IoT sensors, as well as hacking solutions around PostgreSQL. Half of the teams worked on AgTech challenges presented by a trusted Fujitsu customer.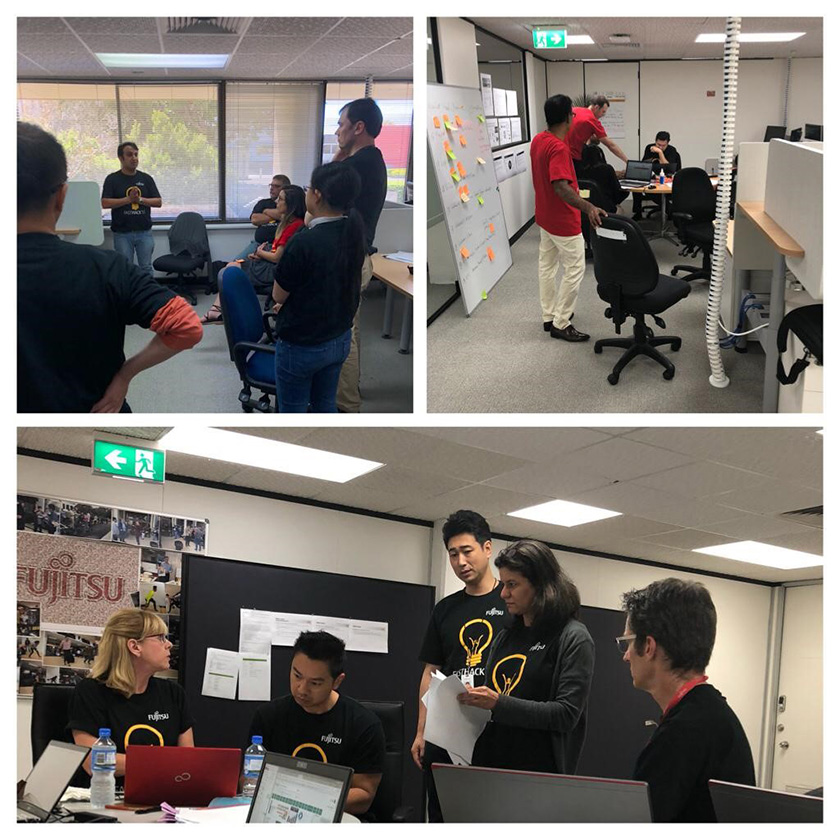 Pictured above: The teams co-create to come up with innovative and creative ideas for their pitches.
"Through creativity and hard work, the Fujitsu FAST group were able to work efficiently, finishing a prototype for each challenge in just 2 days! The customer didn't quite know what to think of a "Hackathon" at the beginning, however 3 hours into the first day they began to stand out as some of the most excited amongst the bunch. They were blown away by the agility and knowledge that was evident in each team," said Michael Bell.
Some hackers worked into the night to ensure that prototypes worked effectively, and all teams still managed to come up with fun, innovative ideas for their pitches. Special thanks to Brad Freeman, Fujitsu Vice President of Business & Application Services for stepping in as a special guest judge at the event and to Myles Tehan from Hack Days for helping to facilitate the two day session and assisting Ramy with our second Hackathon!
Eiichiro Fujimura, the Managing Director of Fujitsu Australia Software technology and the sponsor of this event said, "The Hackathon created excitement and sparked a sense of innovation among FAST's highly technical staff. The event engendered a spirit of collaboration between Fujitsu and our customers, undertaking a journey of discovery to re-imagine the customer's business processes in the rapidly changing technological environment."
Congratulations to all the participants who worked with a great deal of passion over the course of the event. The Hackathon revealed excellent team work, time management and 'co creation' skills! We look forward to seeing some of these ideas come to life in the near future and sharing the video from the two day event on our Fujitsu YouTube and Social Media channels shortly.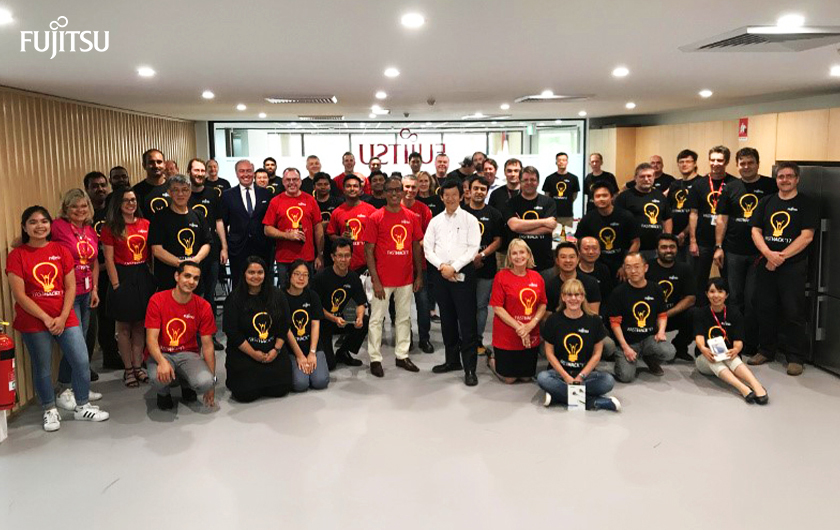 Pictured above: The successful Hackers after completing their two day workshop.
by Ramy Ibrahim
Fujitsu Oceania
June 13, 2018