Sustainability Transformation in action – the key to a brighter future
Fujitsu / October 21, 2022
On October 4 in Japan, Europe, and the Americas and October 12 in Asia and Oceania, Fujitsu ActivateNow 2022 kicked off, attracting business leaders from the around the world to hear from visionary thought leaders about some of today's most pressing challenges.

During this one-of-a-kind digital forum, Fujitsu CEO Takahito Tokita took the opportunity of his keynote speech to lay out the kind of world Fujitsu wants to create with its world-class technology and robust partner ecosystem.

The key to making it happen is Sustainability Transformation – the next step in the evolution of business and society.

Read on for excerpts of CEO Tokita's keynote highlighting how Sustainability Transformation can change the course of history for the better.
Transforming our business to transform society
As COVID-19 restrictions have begun to ease this year, many people are meeting friends, family members and business associates face-to-face for the first time since the start of the pandemic. This is reason to celebrate, but there are still many complex challenges at every turn – factors such as inflation and heightened geopolitical tensions are increasing instability, and the future has become more unpredictable.
At the same time, the global community has embraced the challenge of achieving the United Nations' Sustainable Development Goals (SDGs), by 2030. This will help ensure a future in which people can lead safe, secure and prosperous lives.
Now, with less than ten years to go until 2030, we all need to take an active role in confronting the issues facing the planet. And businesses are no exception.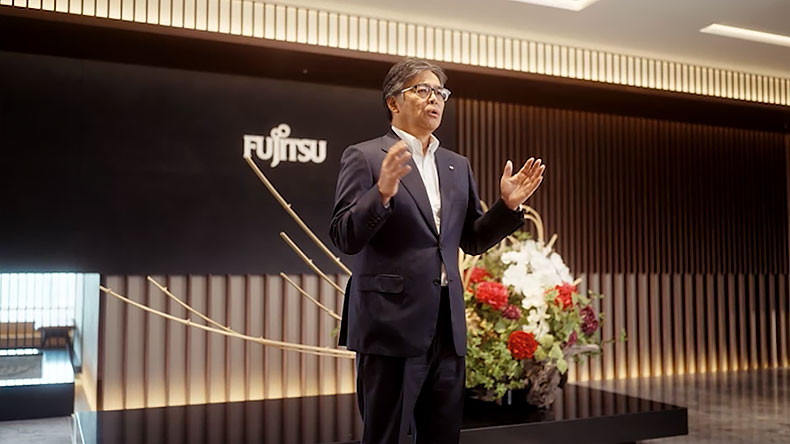 Takahito Tokita, CEO & CDXO, Fujitsu Limited
That's why it's heartening to see that awareness among global business leaders is changing.
Fujitsu surveyed 1,800 business leaders across nine countries and found that more than 1,000 of them consider sustainability to be a higher management priority compared to two years ago. (*1)
At Fujitsu, we are also making important changes. Guided by our purpose "to make the world more sustainable by building trust in society through innovation," we are committed to take the lead in achieving a truly sustainable world.
Sustainability Transformation is the way forward
The first step is to transform our own activities, ensuring that we have a positive impact on the environment, the economy, and society as a whole. Additionally, we have shifted our business focus to help our customers make their own changes. This is what we mean by Sustainability Transformation.
So, how do we get there?
At the heart of our Sustainability Transformation efforts is a core Fujitsu strength: digital innovation.
Looking ahead to 2030 and beyond, we've introduced a portfolio of innovative solutions that brings together diverse stakeholders across industries, working as one to solve social issues.
We call this Fujitsu Uvance.
It consists of four cross-industry verticals and a foundation of three underlying technologies. (Fig. 1)
Through Fujitsu Uvance, we are dedicated to connecting companies across industry boundaries and harnessing their strengths to generate positive change.
This is not a solo mission for us. Sustainability Transformation means collaborating with partners who share our vision… partners like Teijin and Hexagon.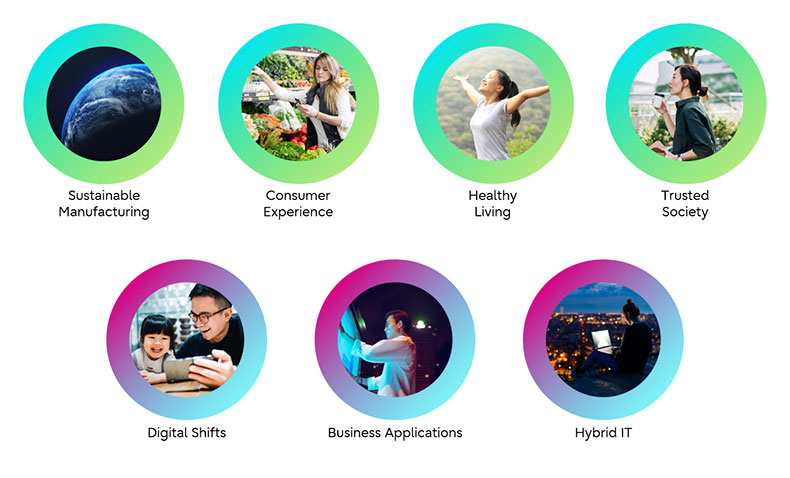 Fig. 1: Fujitsu Uvance
Establishing a circular economy with Teijin
Together with Teijin Limited, we launched a new project that is helping drive a circular economy.
Teijin is a major Japanese chemical manufacturer with a long history of innovation. They also believe that companies exist for the happiness of people. Under its corporate philosophy of "Enhancing the Quality of Life," Teijin is engaged in global business across a variety of fields – including the production of high-performance materials, and solutions for healthcare and the environment.
With our respective strengths in materials and digital technology, Teijin and Fujitsu are co-creating a platform that combines Teijin's expertise in measuring greenhouse gas emissions from raw materials and recycling with Fujitsu blockchain technology.
Our role in this project is to connect with manufacturers, product owners, and collection and recycling companies to track and compile data on the environmental impact of products throughout the value chain. By doing this, we will increase the environmental value of recycled materials, and promote their use.
In a world where resource conservation is becoming more and more important, this kind of collaboration is increasingly vital.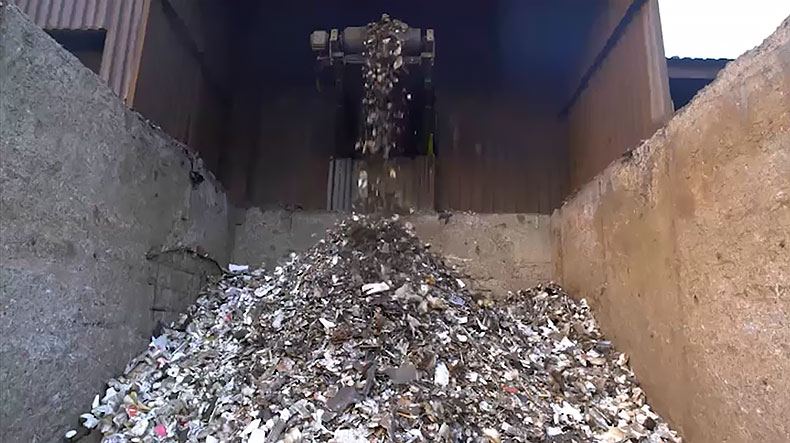 Building trusted cities with Hexagon
Another example is around our initiatives for urban development using real-world data.
Much of the planet's population growth is taking place in urban areas, making the role of cities more important than ever before. Cities are a microcosm of all human activity, and they generate enormous amounts of data every day. They are on the frontlines of addressing global challenges such as by mitigating climate change and improving safety in daily life.
Sweden-based Hexagon AB is a global leader in digital reality solutions, combining sensor, software and autonomous technologies.
Using maps and urban data, they offer simulation services worldwide.
We have been collaborating on a project that combines Hexagon's IoT platform – a tool that visualizes cities in three dimensions based on a variety of data – and Fujitsu's digital twin technology. With this project, we are building models for smarter cities through optimized transportation, logistics, urban infrastructure, and disaster prevention initiatives. Ultimately, we will provide enterprises and public institutions with real-time dashboards of city information and other innovative solutions needed to solve difficult problems.
This approach shows great promise. The German city of Munich has already demonstrated a proof of concept using this solution in the area of shared mobility.
Through the use of various real-world data, we can achieve two important goals: Strengthening disaster prevention functions through advanced simulations, and rapidly reducing energy consumption by optimizing distribution routes.
Improving daily life, making communities safer and protecting the planet – this project has already delivered extraordinary results, and there is still much more to come.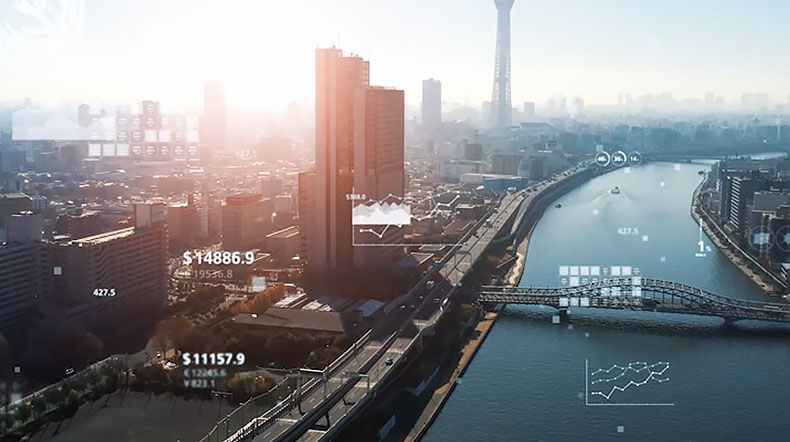 Shaping the world of 2030 through digital innovation
The common thread underpinning these two exciting projects is digital technology. At Fujitsu, we have identified and focused on five key digital technologies – Computing, Networking, AI, Data & Security, and Converging Technologies.
Accelerating and optimizing data usage is a top priority for companies in all industries. That's why we are launching Computing as a Service (CaaS), which will empower more enterprises to use the resources they need, when they need them. This is a cloud-based service that enables access to Fujitsu's advanced computing technologies such as supercomputers and quantum computers.
This will reduce the burden of investing in computing technology and hiring experts. We will offer this service across a wide range of fields.
All companies have the power to solve social issues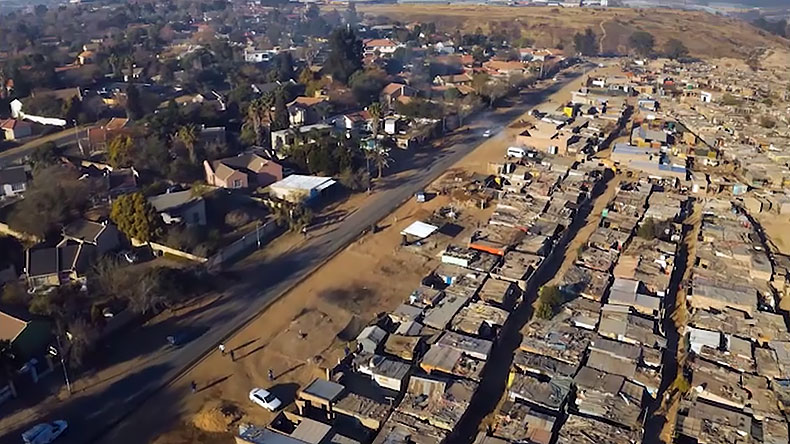 These are just a couple of the way we are solving social challenges, but there are still many other issues in the world that require our attention – including regional disparities, human rights, poverty, and biodiversity.
We are tackling by supporting the efficient production of crops, promoting the conservation and safety of drinking water, monitoring endangered species, and eliminating racial and gender biases. There is still much work to be done, but our purpose keeps us moving in the right direction.
Since the coming generations will inherit many of these problems, companies must strive to make changes today.
The good news is, all companies have the power to solve social issues, especially by working together towards common goals. This approach is sure to lead to sustainable corporate growth.
And that is why we at Fujitsu want to work with you to achieve global Sustainability Transformation.
With so many urgent issues before us, we are looking forward to linking your company's purpose with Fujitsu's purpose to explore new possibilities.
That's how we will create a better world.
Innovative solutions that address business challenges and solve societal issues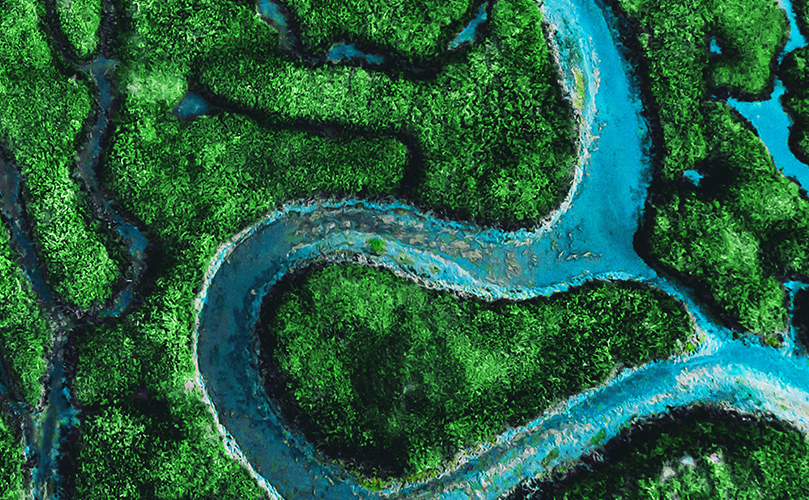 Fujitsu Uvance
Fujitsu established its new purpose in 2020, taking a new path to transform into a business based on the ideal vision of society to realize a more sustainable world. As it envisions the problems that it anticipates will arise in 2030, Fujitsu has identified seven key focus areas to form the basis of Fujitsu Uvance.
Read more
Takahito Tokita
CEO and Chief Digital Transformation Officer, Fujitsu
CEO and Chief Digital Transformation Officer, Takahito Tokita joined Fujitsu in 1988, gaining valuable experience as a systems engineer specializing in the financial services sector. He has since held several senior leadership positions in Fujitsu's systems integration group, leading its application development business and the delivery of large-scale, mission critical systems.
Prior to becoming Fujitsu CEO in 2019, Mr. Tokita was based in London for two years, responsible for Fujitsu's Global Delivery Group. In this role, he led teams across eight countries delivering service desk and offshore development capabilities.
Mr. Tokita earned a Bachelor of Metallurgical Engineering degree from the Tokyo Institute of Technology.