Building a sustainable business and ethical supply chain with blockchain technology
Fujitsu / March 28, 2022
How can we create an ethical, sustainable supply chain in the hyper-competitive, price-sensitive apparel industry? The answer is to change the industry from within.

In 2019, Jolanda Kooi and Bart Westerman, tex.tracer co-founders, enlisted the help of Fujitsu to provide a blockchain solution to bring their vision to life. A transparent supply chain platform, tex.tracer empowers fashion brands and consumers to make ethical purchase decisions by revealing precisely how, when, and where garments are produced.

In this interview, Jolanda and Frederik De Breuck, CDO/CTO at Fujitsu Belgium and Head of the Fujitsu Track and Trust Solution Center, share the story behind the tex.tracer platform, how business and technology can serve as a force for good, and what the future holds for the blockchain technology forged by this partnership.
Promoting sustainability through verified supply chain data
What societal issues inspired the creation of tex.tracer?
Jolanda: We know that the fashion industry must change due to its negative social and environmental impact as well as its massive footprint. We envision a transparent fashion ecosystem for a better world. If we look at the societal aspect, it's all about garment industry workers' rights and working standards.
How, specifically, does tex.tracer solve these issues?
Jolanda: We offer independently verified supply chain data through our platform, which Fujitsu built. By doing that, we enable all stakeholders—brands, retailers, supply chain partners, and end consumers—to make educated decisions. Those educated decisions are often more sustainable.
My business partner, Bart Westerman, and I are fashion industry experts, and we realized that the industry needs change. Having worked in this industry for 20 years, we think that this change can be driven by verified information. That's why we focused on creating a transparent supply chain. It's a means to an end. The goal is a better world and, in this conversation, improved social status for garment workers. Our solution tackles several Sustainable Development Goals, such as decent work and economic growth, sustainable industry, responsible consumption and production, and climate action.

Finding the right partner to build a blockchain that serves people and the planet
How did the collaboration between tex.tracer and Fujitsu begin?
Jolanda: We had very clear ideas about how we wanted to build our platform, and it's easy to find a front-end developer to build a platform. However, it is not easy to find a blockchain expert. We wanted to have an internationally renowned company that would be able to give us a resilient, state-of-the-art blockchain platform. That's why we were happy to bump into Frederik, which happened through a joint contact—Stephen Edkins, from Rice Exchange, another Fujitsu customer.
Frederik: We [Fujitsu and tex.tracer] clicked well from the beginning. I remember having a friendly call on a Friday night and, just a few days later, we were working together. We didn't just consider the technical aspects of the project, but we also looked at the business context. This is something that we always do. Jolanda and her team quickly understood our capabilities and that we could think with them, evolve with them, and understand the critical factors for success. Plus, they're very nice people, too. At Fujitsu, we also take on a lot of projects with purpose. That was a key decision factor in this collaboration because doing the right thing is also good business.
Can you give us an overview of the blockchain technology involved in this project?
Frederik: There's two big streams in blockchain technology. First, you have everything related to the public—cryptocurrency, for example. Then, there is the other side of blockchain, the private blockchain. Here, we use this private blockchain technology to verify data and ensure collaboration by making sure that we know who is doing what and when they are doing it—immutable evidence, traceability, and so on.
That's why, in this context, we opted for Hyperledger Fabric, which is a well-known enterprise blockchain and is also being used by companies such as Rice Exchange, AB InBev, Botanical Water Technologies, and more. We needed to build a platform where companies can come together and prove the traceability of their supply chain. Hyperledger Fabric was the best way forward at that moment. Of course, these insights evolve, and these platforms evolve, but in my opinion, we made the right choice.

How, specifically, did Fujitsu's blockchain platform meet your needs?
Jolanda: We're a pending B Corporation *. This means that we not only focus on profit, but we also focus on people and the planet. This is why it's important to use an open source blockchain which all people can use. From another perspective, it's not so much about the blockchain platform itself, but it's more about the team. We realized that the Fujitsu team is knowledgeable and that they have business sense. I can't stress that enough. It's difficult to find an IT partner that has business sense and is always thinking with you in terms of future proofing your platform. That's what Fujitsu brought to us.

* "B Corporation Certification is a designation that a business is meeting high standards of verified performance, accountability, and transparency on factors from employee benefits and charitable giving to supply chain practices and input materials".
What has the Fujitsu-tex.tracer collaboration achieved so far?
Jolanda: We launched the minimum viable product in March 2021. We have since added a lot of functionality and are now working with 25 brands, with a lot of additional brands in the pipeline. We're in continuous sprint mode now, which means that we're adding new functionality every two to three weeks.

Collaborating to create a sustainable supply chain based on trust and verifiable data
How has this project contributed to a better society?
Jolanda: Our clients can make educated decisions based on verified supply chain data. That data enables brands to improve their supply chains for the future, for instance, by advocating supplier certifications on a social level. Without using tex.tracer, they have little information about their supply chain. By using tex.tracer, they get a lot more data, which means that instead of calling, emailing, and otherwise pushing suppliers for data, brands can get this data through tex.tracer automatically or semiautomatically.
For example, one of our customers actually saw that 80% of their suppliers were eager to share data with tex.tracer. The balance 20% of their suppliers were less enthusiastic. So, they started having meetings with the remaining 20% of their suppliers and managed to bring another 10% onboard. Diving into the details of the remaining 10% made the customer realize that these suppliers did not have long term cooperations with their supply chain partners . The customer has given time to those suppliers to improve their supply chain, and if that doesn't happen, the business relationship may end.
Based on our verified supply chain data, our clients can look at how their supply chains impact society. Is the fabric certified sustainable? Do they have procedures in place if workers are not pleased with the working procedures and working hours? Are they being paid overtime and so on?
Frederik: From a consumer perspective, people want to know where products are coming from and that they have been sourced correctly. Being able to trust what you see or having an additional verification mechanism is contributing to the overall society.
Brands can trust what happens in their supply chains and have the verification mechanisms in place to be more efficient. Additionally, they can confirm that their supply chain is operating in an ethical way. Verification is not just about command and control. It's also about mindset and culture. We, as a technology company, can provide something that helps create a sensible business, but also something with a purpose.

What challenges have you faced while working on this project, and how did you overcome those challenges?
Jolanda: Our industry is a maturing industry. There are more players out there compared to when we started three years ago. Our challenge is making the choice between accuracy and speed. It's always important to continue to innovate. Every day we ask ourselves if our latest feature is ready for production. We know that we can make it even better if we take more time, but we often decide to move forward with a commercially viable feature and, after that, ask clients for feedback. We then improve our workflow after those feedback sessions. The Fujitsu team is helping us make these commercial decisions.
Frederik: One of the challenges is, of course, how to ensure substantial growth. It's nice to build the solution and the technology, but anyone can do that. For us, it's also about creating a partnership and scaling together. Sometimes the challenge is finding a way to support business growth, helping with the communication plan, for example. We need to create velocity and momentum from both a technical level and a business level. These projects are always 80% business and 20% technology. There's always a technical solution, but it's not about just delivering software that does something. It's about building a business. That creates the need to make a number of fundamental choices. By working together in a highly interactive partnership, Fujitsu and tex.tracer create a situation where we inspire each other.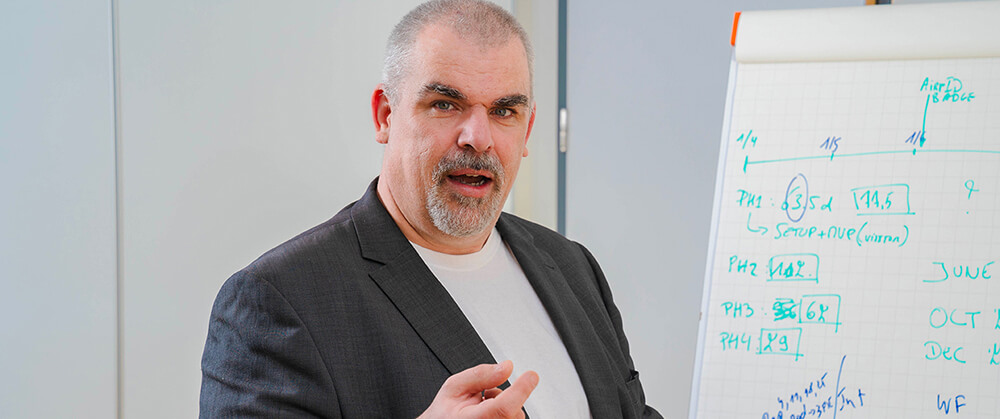 Transparent technology as a force for good
What aspect of this project are you most excited about?
Jolanda: This is all about technology as a force for good. Transparency is an enabler for societal movements. That transparency is offered through our platform. We just need to make sure that it's functioning so our customer can make educated decisions based on the independently verified information that is provided through the platform.
Frederik: What makes me proud is that the team understands that we're making a difference. Finding a solution that makes a real fundamental change—a solution that confirms and ensures that ethical claims are true. These kinds of projects feel right—it's emotional. On the front line, we see that working with a company like tex.tracer makes a difference in the mindset of a big company like Fujitsu. My proudest moments are when we find ways to interact with customers that also make a big difference for ourselves.
How did your personal history and work experience motivate you to participate in this project?
Frederik: I've been with the Siemens and Fujitsu family for 20 years. I've always been very keen on making applications and looking at software. I like to create and do a lot of design myself. In 2017, I gave a few speeches on blockchain and that led to a government-funded research project on the use of this technology in smart cities. We were recognized as the most innovative project of the year, and things escalated from there—first Europe and then globally.
At the same time, I work in multiple roles: CDO/CTO in Belgium and head of portfolio, Western Europe. I love working and making a difference. I want to be on the front line, but I also understand we need to grow our business, and that's what inspires me.
Jolanda: I've worked in the fashion industry for 20 years—starting off in the Far East, working in China, India, Bangladesh, Vietnam, et cetera, as a bridge between buyers and suppliers. During these years, I have experienced firsthand how opaque and complex the supply chain is. We have so many tiny steps—people adding hand embroideries on a garment, for example. That's piecework done by ladies working from home, and it's very difficult to make sure that they work under the right social standards. We have to start somewhere, and that's why it's my purpose to really change the industry, step by step.
On a personal note, I'm a mother of three girls, and nine years ago, my firstborn was three months old when the Rana Plaza factory collapsed in Bangladesh in an area that I often visited. This was tough because over 1,000 people, mainly women—mothers and their daughters—didn't arrive home that day. When the tragedy happened, I was shopping in London, with my baby, buying clothes which were probably produced in that building. That was the moment I realized that this is my industry and that I wouldn't run away from it. I wasn't going to switch industries and just do something completely different after my maternity leave. I decided to continue in this industry and try to make a difference.

A partnership forged to create the perfect platform
What does the future hold for the tex.tracer-Fujitsu collaboration?
Jolanda: This is just the beginning. We've been working together for over a year now, and we do see a long-term collaboration here. It's about partnership and creating that perfect platform, especially because we are fashion experts and definitely not tech experts. It's great to be honest and say, "I think I know what we need for our customers and for the platform, but tell us what is required in terms of blockchain and platform development." That's what's great about this partnership.
Frederik: In the long term, for Fujitsu, it's not just about delivering or helping to build software. We want to help build the market and change the status quo. This can mean extending our reach within or outside the domain of the project. It's possible to do both. That's where we can get inspired. As I always say, don't just step outside of your box—step outside, throw the box away, and think again.

What, ultimately, do collaborations like this aim to achieve?
Frederick: Doing things with a true purpose, resolving social issues, and transforming businesses, industries, and ecosystems by the smart usage of the data-driven context, in the end, helps all of us to create a more sustainable world through digital innovation.
Make your shift to empowering business and people with digital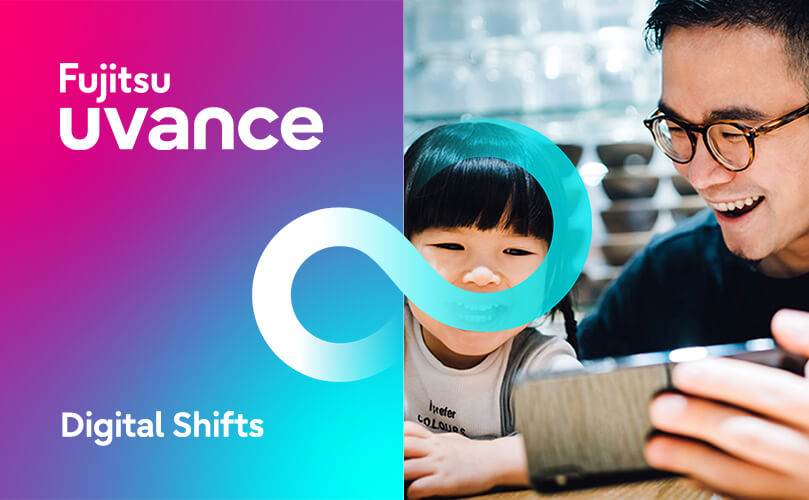 Digital Shifts
Fujitsu introduced a key focus area called 'Digital Shifts' as a part of its business brand, Fujitsu Uvance.
We enable you and your people to thrive in a fast-changing world and make life more creative.
Read more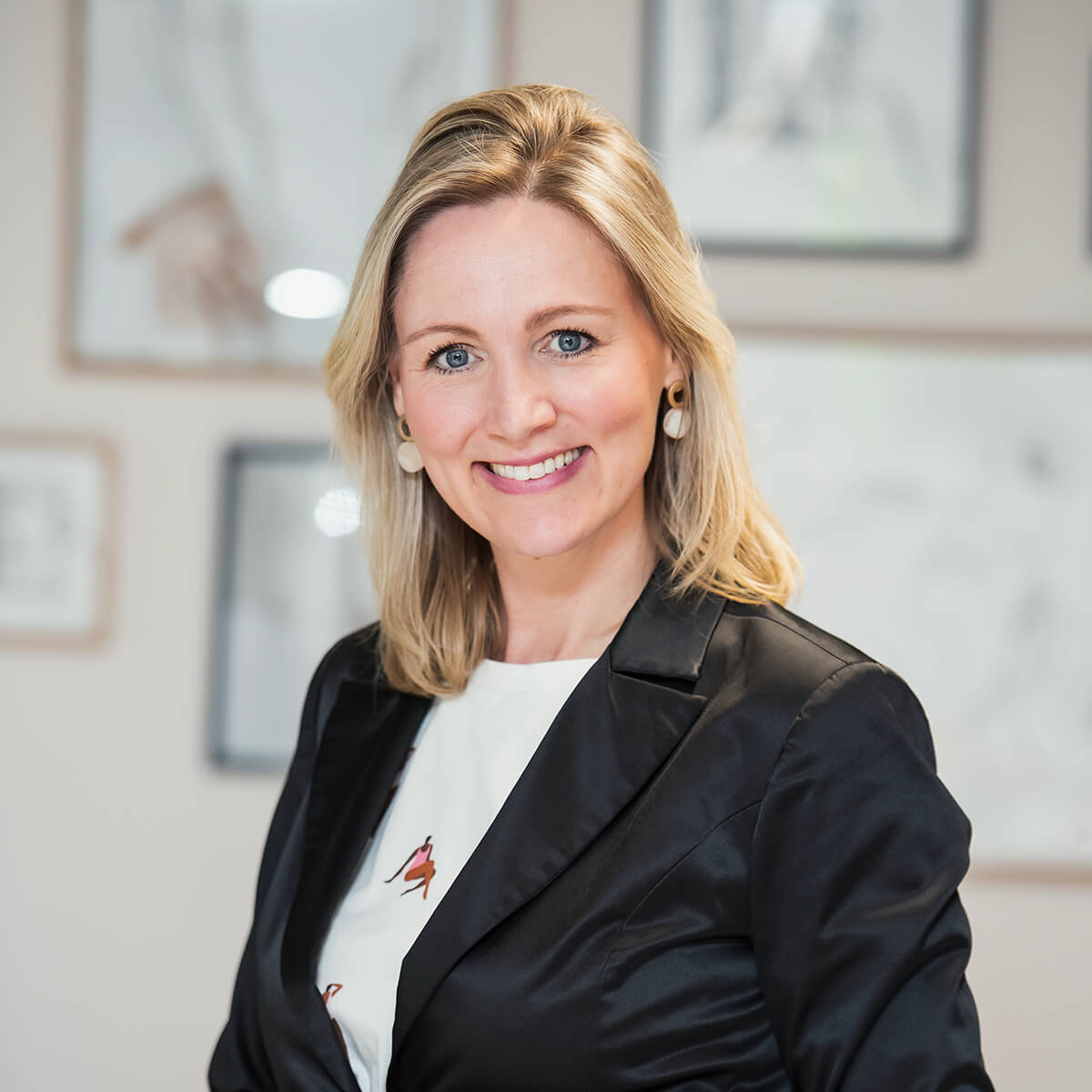 Jolanda Kooi
Co-founder of tex.tracer
A graduated Textile Engineer with a masters degree in Business Administration at Erasmus University, Jolanda Kooi has over 15 years experience in fashion development and production.
With a proven track record of delivering change and performance improvements at fashion companies such as IIC-Intersport and marlies|dekkers, Jolanda combines experience in sales and retail operations management with garment sourcing, product development, buying, and supply chain in the Far East and Europe.
Wanting to make the industry more sustainable, Jolanda co-founded tex.tracer, helping fashion brands, suppliers, and consumers unlock insightful supply chain information, bringing transparency to the fashion supply chain and enabling brands and consumers to make educated decisions.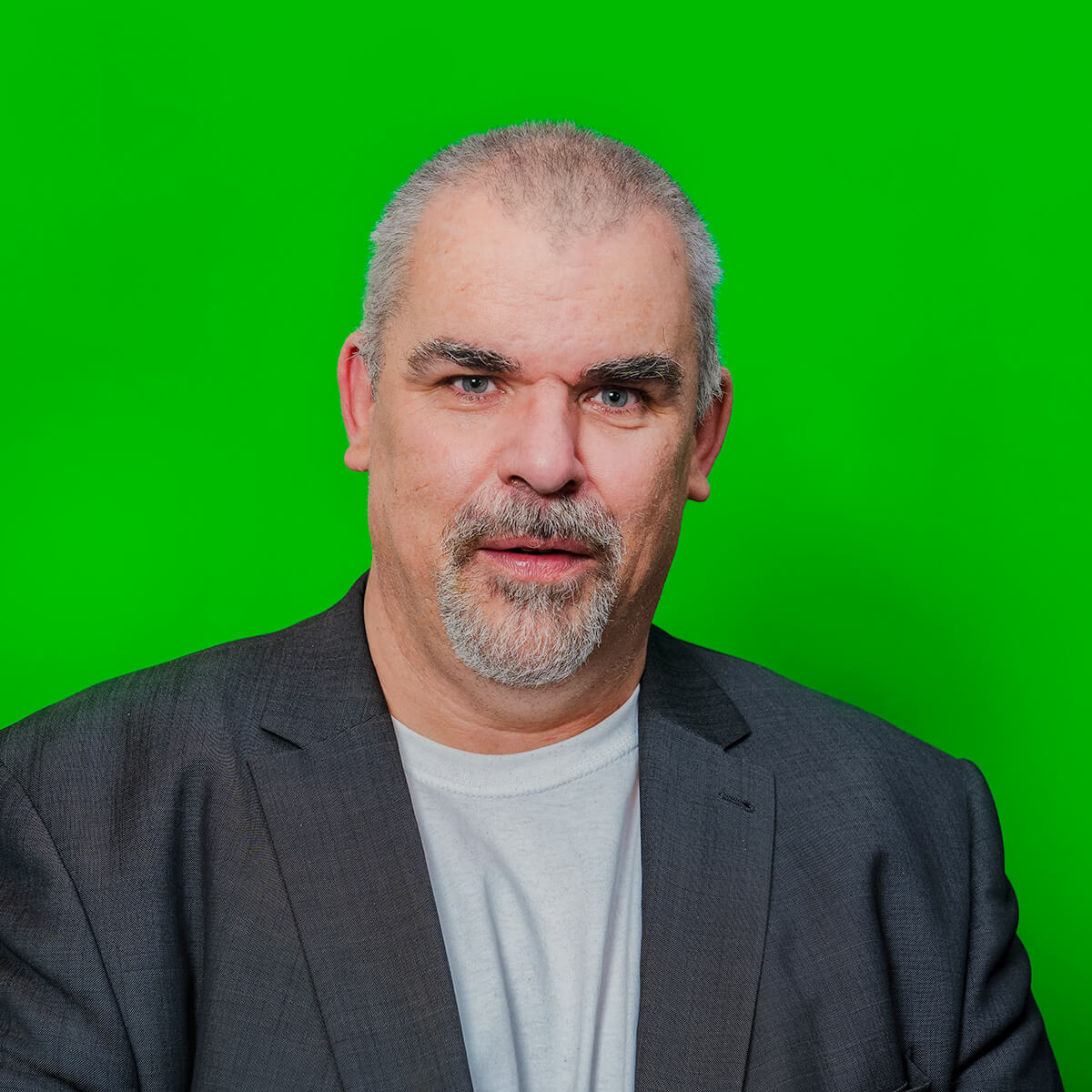 Frederik De Breuck
Chief Digital Officer / CTO Fujitsu Belgium, Head of the Fujitsu Track and Trust Solution Center at Fujitsu Global
As CDO and CTO of Fujitsu Belgium, Frederik De Breuck's overall responsibility is to drive growth and strategic renewal by transforming traditional businesses into digital ones. Frederik also manages the Fujitsu Track and Trust for Fujitsu Global, focusing on building production-ready Blockchain and Distributed Ledger solutions and creating innovative methodologies to increase enterprise adoption.