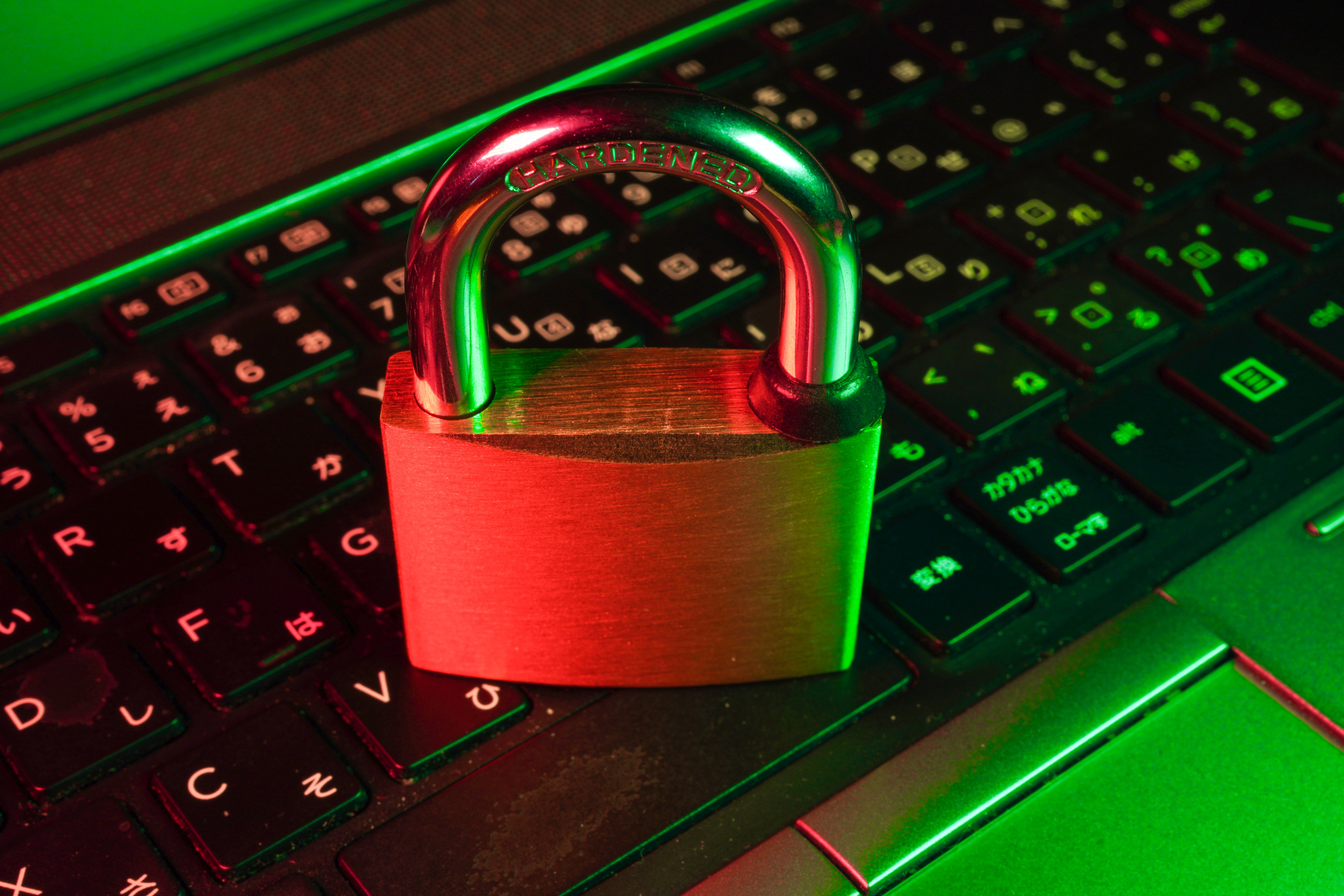 If you'd asked for a map of locations for employees to operate in a decade ago, many businesses would have produced an office floorplan. Now, thanks to hybrid working, you're more likely to be looking at a world map.
59% of business executives report that they will use hybrid models in the future (Fujitsu Microsoft: The big data acceleration). And 74% of respondents state that their organization must do more to ensure data is made available in the right formats to relevant employees as needed.
As more employees than ever before switch to working from home, it's no wonder that cybersecurity approaches need to be reconsidered. Personalized data that employees handle every day is key to providing unique and safe customer and employee experiences. However, this data is no longer used by employees only working in the company premises, which means that businesses must work harder to keep their data safe and secure. This is exacerbated by the recent increase of remote working, shattering the traditional security perimeter, and giving cyber attackers more opportunities to exploit weaknesses.
There is no room for organizations to compromise on cybersecurity. So, in this article, I'll be illustrating how strengthening your organization's cybersecurity is the most effective way to adapt to today's hybrid model of working.
Defending the new perimeter
In these unprecedented times, you're likely operating in new territory, which means your cybersecurity will need to be modified to its new environment. Azure and cloud-based services are at the heart of remote working because they enable employees to access data, share, and connect, regardless of location, which is essential to remain productive.
However, cloud security has its demands, and the previously designed security for your existing infrastructure will no longer be adequate.
To build your cybersecurity around a new environment, you'll need to:
Understand the new risks caused by the changes.
Manage known risks while continuing to meet compliance demands.
Continue adapting and strengthening user access controls.
Keep employees protected despite their remote location.
Remaining progressive
As well as implementing security that will protect your data right now, you must also think about what will protect it in the future. Just because your current security defenses are able to withstand attackers now, doesn't mean that they won't strike again in the future. Cyber attackers are always developing unique tactics to find and exploit new weaknesses. To stay ahead, you need to:
Stop emerging threats quickly by using predictive cybersecurity monitoring and threat detection alongside automated responses.
Follow intelligence-led security operations and practices.
Tailor security services to your business requirements and changes.
Improving your expertise
There's a skills shortage in cybersecurity which means expertise within a business can be spread thin. When this happens, oversights are more likely, especially when new technologies are being implemented and the business is facing rapid changes such as the increase in remote working.
Developing the skills of cybersecurity staff within your organization by offering them expert support from managed security services providers, as well as providing them with advanced technologies to broaden their reach would enable them to tackle real threats faster. To do this, consider:
Setting up security operations powered by a combination of advanced tools and in-depth expertise. For example, by using Fujitsu's Security Orchestration, Automation, and Response service.
Supplementing existing expertise with those who are experienced in managing highly secure environments.
Aligning the expertise, you do have to security solutions and the business' needs.
Closing the gaps and ensuring a consistent level of security
When moving your processes and data to Azure you need to make sure to apply consistent levels of security and data privacy across the increasingly heterogeneous IT environment to keep your defenses up. To do this you should:
Understand the enhanced threat landscape that cloud solutions can introduce to your business.
Use insights and intelligence to manage risks against compliance demands.
Ensure security policies are applied consistently across systems.
Enhancing visibility of cyber threats to maintain control
External threats will be aimed at the weakest spots in IT environments. This means businesses must have full visibility of their IT environment and consistently apply security policies to avoid anything slipping through the gaps.
To achieve this, you should be:
Monitoring for vulnerabilities that could leave you at risk.
Putting systems in place that can identify risks and offer clear processes to mitigate them.
Optimizing security spending by gaining advice from experienced partners.
Working with suppliers, partners, and customers to keep the entire ecosystem secure.
Cybersecurity from the start
It's not always easy to decipher where and when you need to act when the environment around you continues to change. However, the repercussions of not acting, or acting too late can be costly and complex. Therefore, businesses must know what their cloud security responsibilities are and develop and maintain a cybersecurity strategy that keeps them abreast of any challenges. Many organizations agree that cybersecurity must be the foundation of the data strategy of the future and 37% of the IT leaders in the longitude survey commissioned by Fujitsu, say that firms need to improve cybersecurity tools. So, despite the changing environment, organizations can mark out weaknesses and deal with them effectively.
Identity and access management will be a perfect starting point to maintaining security and privacy. Outlined above are the main actions required to complement your cyber-secure strategy. However, these should also include a zero-trust approach to access management.
"In this new world of hybrid work, organizations face an increasing volume of data, ever-evolving regulations around how that data is protected, and an evolving complexity and frequency of data security breaches. To help our customers navigate this complex data landscape, we are focused on delivering secure, intelligent, and user-centric solutions that provide visibility, reduce complexity, and mitigate risk." Rudra Mitra, Corporate Vice President Product, Microsoft 365 Security and Compliance
Current remote working practices have significantly changed the security landscape, but the need to keep everything connected and secure hasn't changed. Businesses need to focus on embedding revised security measures right from the start so that their employees can keep operating securely, wherever they are in the world.
With our security consulting and managed security services, we help you consider the challenges, apply and enhance appropriate cybersecurity standards and prepare your organization for the evolving range of hybrid workplaces. We design, implement, and manage cloud applications as well as hybrid workplaces and provide the services to secure digital improvements and opportunities unique to your organization.
Does your move to hybrid workplaces raise questions about cybersecurity? Get in touch with us to discuss.
Further reading
by Andy Baines
Fujitsu
August 4, 2021