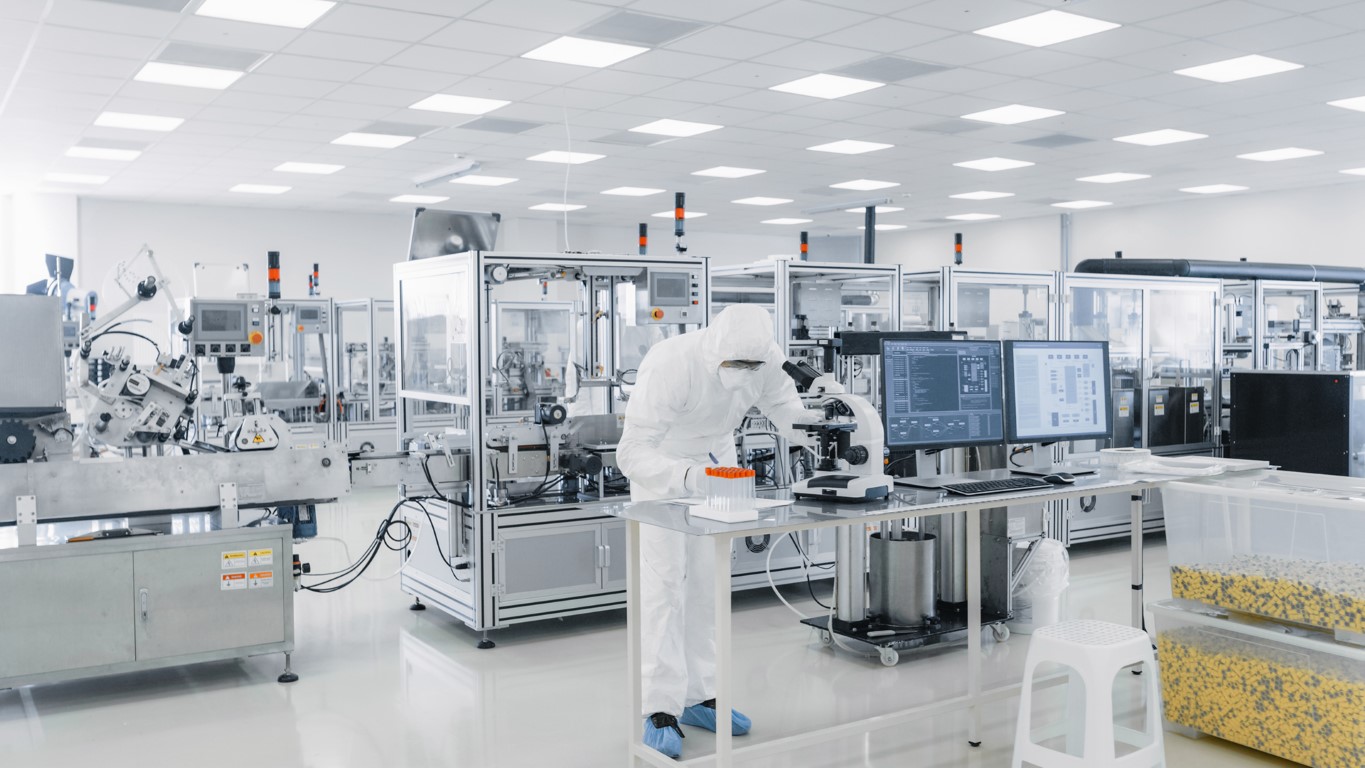 How should you start – or perhaps reinvigorate – your digital transformation (DX) journey? It's a question that comes up a lot in manufacturing, which is my area of specialization. But it's equally applicable across the board.
Things are certainly not getting any easier. During a recent conversation with a Gartner analyst, he noted that more executives are now emphasizing the difficulty of handling DX and disruption simultaneously. The barriers are things like business culture blocking change, the inability to respond to changes in consumer trends, and funding to pay for digitalization projects.
Faced with such complex issues, getting the ball rolling can often be the hardest step.
The right starting point for you
When deciding where to start, a practical framework is to see DX as an interplay between two opposite approaches. There are top-down, holistic strategies to move to a new way of operating. And there are bottom-up projects designed to improve specific challenges you face today and hold the potential to move your organization to a better place.
Another way of putting this is 'revolution versus evolution'. Some businesses like to start bottom-up with evolutionary targeted investments and focus on solving the most pressing problems. Others worry this approach might not generate profound-enough change and prefer a revolutionary strategy, led from the top, to move to a new business model.
We believe there's no single 'right' answer here. Indeed, it's not even a case of one versus the other – it could be both. There is a lot to be said for embedding the quick win potential of short-term transformation activities into a much larger transformation journey. This blended approach can help avoid getting lost in the chaos resulting from multiple activities when they lack apparent interconnections.
So much depends on where you are today and especially on the cultural dynamics within your organization. For that reason, our view is that you need to work with a partner who can meet you where you are today – technologically and culturally – rather than impose a potentially unsustainable DX model.
Feedback from our customers is that Fujitsu is one of the few technology partners with the full range of capabilities to be able to achieve this – with our experience ranging from strategy and consultancy, through technical integration and orchestration, to training, support and other managed services – and topped by our transformational technological innovations.
This means customers rely on Fujitsu to create a vision and underpin it with a clear aim and a strategy that contains strong change management and a proven communication concept.
Interconnecting and collaborating beyond the enterprise
In my recent livestream from Hannover Messe, I argued that technology is essential to deliver DX, but it's the wrong starting point. What you want are business outcomes. These will be the consequence of business processes, which are linked to technologies that deliver things like process automation and optimization.
In terms of strategic objectives, interconnectivity is a core DX principle. As more and more devices and processes become digital, it connects things that used to exist in entirely separate worlds. You can see this in play right now in what we used to call 'transport' but is now better described as 'mobility'. When it came to moving people and things around, vehicle manufacturers were in their siloed industry vertical, as were other players, from public transport operators to highway maintenance providers.
But not anymore. Interconnectivity enables cooperation across ecosystems that extend well beyond the factory. The blurring of organizational boundaries is everywhere. Multiple sectors – and the data that used to be sealed tightly within them – are colliding to create incredible new business and revenue opportunities for those agile enough to create innovative customer experiences.
Interconnectivity is the foundation for a truly smart business. The disintegration of boundaries and the creation of new connections is an excellent way for manufacturers to think about the future. From market research, via product design, to delivery of products or services, connected processes mean a flexible response to ever-changing market conditions.
We recommend an initial focus on improving individual manufacturing processes through interconnection. It's imperative to bridge the product development-orientated engineering chain (EC) and the supply chain (SC) because these are usually divided and managed separately, creating inefficiencies.
Which levers to pull?
If cross-ecosystem interconnectivity is the strategic goal, what can take you there? The possibilities are vast. For that reason, we focus on your current pain points and use these as a guide to identify the right levers to pull. This is how to blend your business's bottom-up evolution, embedded within a complete strategy of revolutionary change.
We see three broad categories among these DX levers. The first is creating the bedrock of connectivity with 5G, IoT, and Hybrid IT. Despite earlier evangelists calling for fully-cloud environments, the reality is that there is never going to be a single ideal location for any workload.
The on-premises data center will continue to co-exist alongside the cloud and, as organizations pursue Digital Transformation, IoT is also creating new data sources that often need to be managed and processed at the edge. A fully-integrated hybrid Edge-Core-Cloud environment allows manufacturers to shift and move workloads between the core and the cloud with data merged into a single pool.
Use cases include faster development, more resilience through better backup procedures and faster, more complete disaster recovery. But the full scope is much wider. Using an integrated hybrid approach can result in faster adoption of transformational technology and the ability to respond to – and create - new business opportunities.
The second category is data management, specifically when it comes to data collection, transparency, and analytics. Optimized solutions in many manufacturing areas are still siloed. Fujitsu's COLMINA Manufacturing Industry solution connects these silos and analyzes the data within applications. These are the key to resilient manufacturing.
The third lever is monitoring, automation and optimization of processes. Here, Fujitsu offers various solutions based on ServiceNow, RPA, SAP, and our Quantum-Inspired Optimization Services (QIOS). Leveraging our Digital Annealer technology, these evaluate massive combinations of options that have been too complex to analyze in commercially usable timeframes – until now.
This approach can be used in just about any scenario. In Germany, for example, several soccer clubs are preparing to use Fujitsu's QIOS for managing seating patterns to maximize the number of spectators allowed into a stadium while still complying with social distance rules. In manufacturing, we are collaborating with the University of Kassel to find ways of extending the range of electric cars. Minimizing defects in the materials for components makes materials thinner without compromising strength. This means cars are lighter and this reduces battery load.
Don't kill off your Digital Transformation
We combine a pragmatic approach to DX project inception with strategic vision and the technical expertise needed to bring all of that to business value. Specifically, in the manufacturing domain, we help create business cases for the smart factory.
But the key is getting to your organization's starting point. Transformation is easily killed by taking on too revolutionary a degree of change. That just induces people to react negatively. Suppose you update people transparently and regularly, support them in their engagement with change (that means letting them get actively involved), and value their feedback. In that case, there are few obstacles to the success of your transformation.
For more information about Digital Transformation in Manufacturing please have a read here.
by Jörn Nitschmann
Fujitsu
May 13, 2021