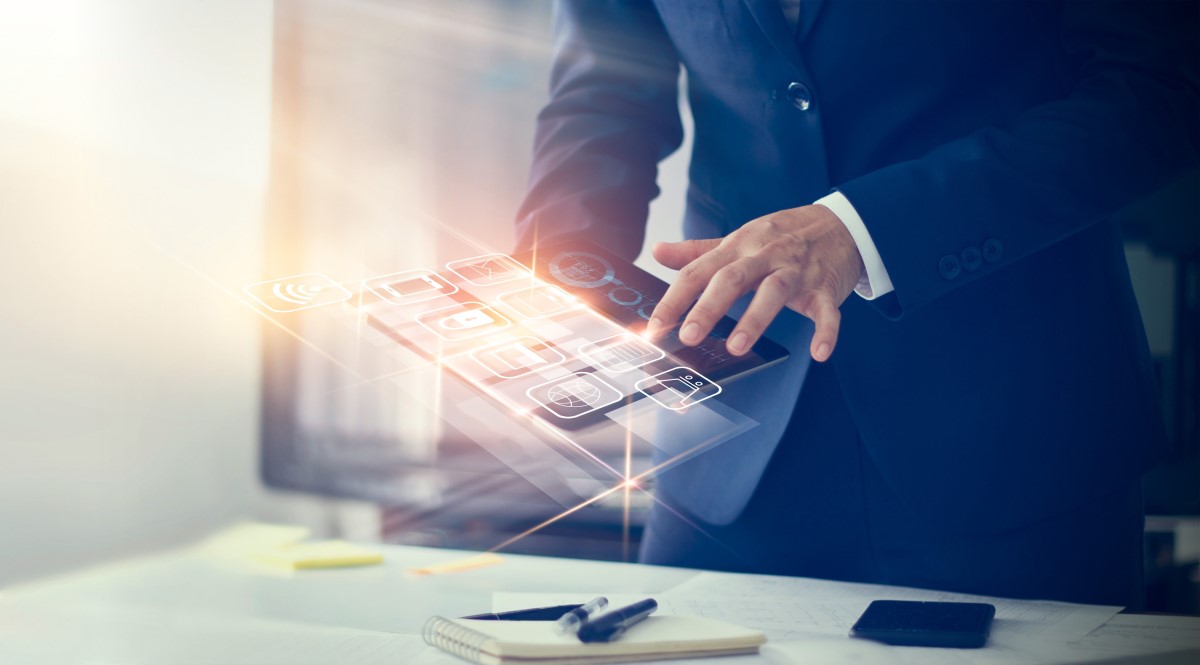 Leveraging big data, analytics and AI to accelerate your banking transformation
Ours is an increasingly digitalized world, where everything revolves around rapid response times, understanding customer requirements and fulfilling their needs.
While massive volumes of data are collected by businesses daily, only a few have focused investment on data-driven business and leveraging customer insight. This is particularly true of the banking sector which lags behind when it comes to data-driven transformation.
Today, the banking sector is considered to be one of the most data-intensive in the global economy. While many banks have invested heavily in collection and processing technologies for the huge volumes of data they generate, few are using big data techniques to unlock insights to deliver pro-active customer experiences that drive loyalty, aid retention and generate higher revenues.
Banking customers have high expectations and want trusted, high-quality, friction-less, 24/7, multi-channel customer-centric experiences. For banks to deliver on this, in-depth customer insights are required. These can only delivered by applying data mining, adaptive and predictive analytics enriched with AI to gain actionable insights.
What's driving the demand for greater customer insight?
Hastened by the 2020 COVID-19 pandemic, today's customers are increasingly keen to interact with their bank via digital channels. While this means personal interaction is reduced, it has made it possible for banks to collect more customer data than during a branch visit.
A top banking priority is, therefore, to establish a data-driven business framework to unlock insights from data. This will help banks better understand customer behavior, enabling them to improve how they segment, target, acquire and retain customers, predict their needs and roll out new services.
Data-driven business requires commitment from the management board
Banks must have a strong commitment from their leadership to use big data, analytics and AI technologies to automate processes and enable their transformation into an agile data-driven business.
Data has immense value, and its use should no longer be limited to monitoring purposes. Through data-driven transformation, banks are empowered to save on costs, differentiate themselves from competitors and rapidly respond to changing market conditions with new products and services.
Financial Technology (FinTech) challenger banks are ahead of the curve in using a data-driven business framework to leverage value to roll out new customer-centric services, and, unless they follow suit, banks are likely to lose out to these Fintech competitors.
For retail banks to provide better experiences at every step of the customer journey, they need to develop a unified customer experience by combining data from disparate systems and leveraging automation, analytics and machine learning tools to:
deliver the level of customer experiences that other industries provide
deliver financial solutions where, when and how customers want
gain a competitive advantage
AI scales business instantly, empowering companies to become immediately responsive, already making the technology a major building block in contemporary business architecture.
Early adopters of big data, analytics and AI to automate processes are already reaping rewards
Smart banks that invest in data driven business will determine;
new products and services
which channels customers are most likely to use
correct pricing
the right marketing methods to use
how likely customers are to switch providers or have multiple providers
Looking at one example of a large commercial bank, their Corporate Banking division was hungry for data and insights about their clients to help drive valuable conversations with them. This has led to a move away from Excel-based systems and rapid adoption of analytics applications.
The Client Intelligence System solution they have implemented covers the client's portfolio, the health of the account, investment recommendations and a sales opportunity pipeline. More recently, they have also built a smart pricing decision system to help their sales teams to control discounts and manage margins.
The bank's Consumer Credit Unit is another early adopter, integrating a deep-learning driven algorithm to automate the credit process for sales personnel in branches. The majority of their credit applications are now handled by this approach, bringing the bank substantial efficiencies and speed in the consumer credit process.
In addition, they have also started to automate a number of defense-oriented processes in the risk and compliance domains. Focusing on fraud prevention, they developed a set of fraud detection algorithms in a Hadoop cluster on-premises and a set of deep learning algorithms to identify fraud patterns.
Navigating your enterprise to a data-driven business
The first step to data-driven business is the commitment to enriching key legacy systems that enable successful analytics and AI projects. It is critical to ensure the team culture is set, each focus area has its own lighthouse use cases delivering tangible results and cloud adoption is well underway.
establish a new and separate technology environment for analytics and AI projects
focus profitability of each use case
go to market in a startup setting
focus on rapid return on investment and new digital business models
conduct a new strategy that is digital, simple and efficient, where the data-driven pool is at the center
generate a technology-driven focus and a modern Silicon Valley culture to transform old banking structures
Data-driven transformation is more than deploying AI technology. It is about using insights to deliver data-driven decisions, creating business value and being oriented towards current business developments:
optimize the customer journey, from enquiry to pre-processing
conduct simulations of market changes and customer behavior
drive pricing in real-time, depending on market trends
shorten client service response times and improve products and services
Using the right tools – big data, analytics and AI - a data-driven business can make predictions, simulate different models and rely on automated customer interactions. Data-driven business requires the know-how of employees, processes and business models as well as the more obvious investment in technology. Therefore, when setting out it is important to begin with the transformation process, looking into digital opportunities and the potential of your data.
The insight you gain will empower you to create physical in-bank and online digital experiences that meet the needs of customers seeking financial certainty in their lives. By leveraging the power of cutting-edge technologies like AI, we help you to drive internal efficiencies that will free your employees to deliver a greater customer experience - which is the key to truly personalized customer engagement.
Human-Centric Data Fabric
Reason The Past, Reimagine The Future
The data-driven business framework
Enterprises have the data they need to make the best decisions for innovation, risk mitigation, and prosperity. But often, data is fragmented and locked in silos. The people on the front lines of our most important problems don't have the information they need.
At Fujitsu, we have software solutions and products next to best fitting partner components that let organizations handle their data, their decisions, and their operations. This delivers significant business benefits - increased agility and speed to market. A data-driven business framework moves big data closer to business.
Organizations that depend on the Enterprise Architecture role to lead the business approach to digital innovation, gain business speed and benefits including:
collect, transform, and integrate data from any source
analyze data to gain insights and create AI models
propagate data for use in applications
conduct business speed
infuse AI insights via APIs where needed
integrate data and AI on multiple clouds while leveraging a Data-Driven Business framework
build applications using no-code/low-code app builders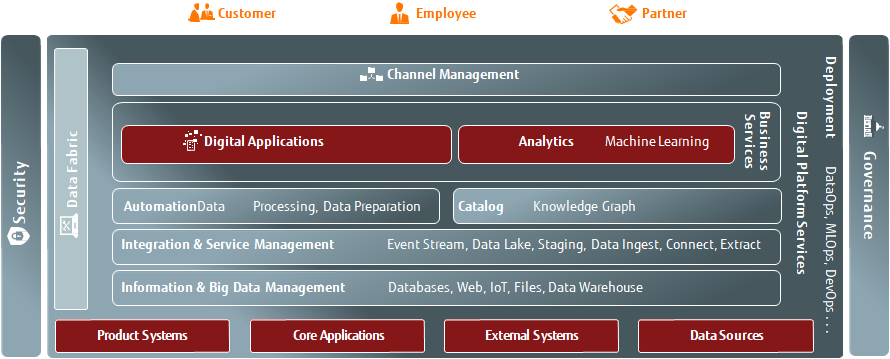 Fujitsu co-creates with you the agnostic customized entry point and next steps
Infuse data into your enterprise. With agnostic cloud components, connect data and AI models to business decisions and build applications faster. Benefit from a model that automates how data is collected, organized and analyzed across your estate.
To begin your journey to become a data-driven enterprise, Fujitsu offers a half-day workshop to explore your organization's data priorities and develop a customized roadmap - see a sample agenda below.
Contact us for more information and to sign up.

by Peter Utzinger
Fujitsu
May 12, 2021