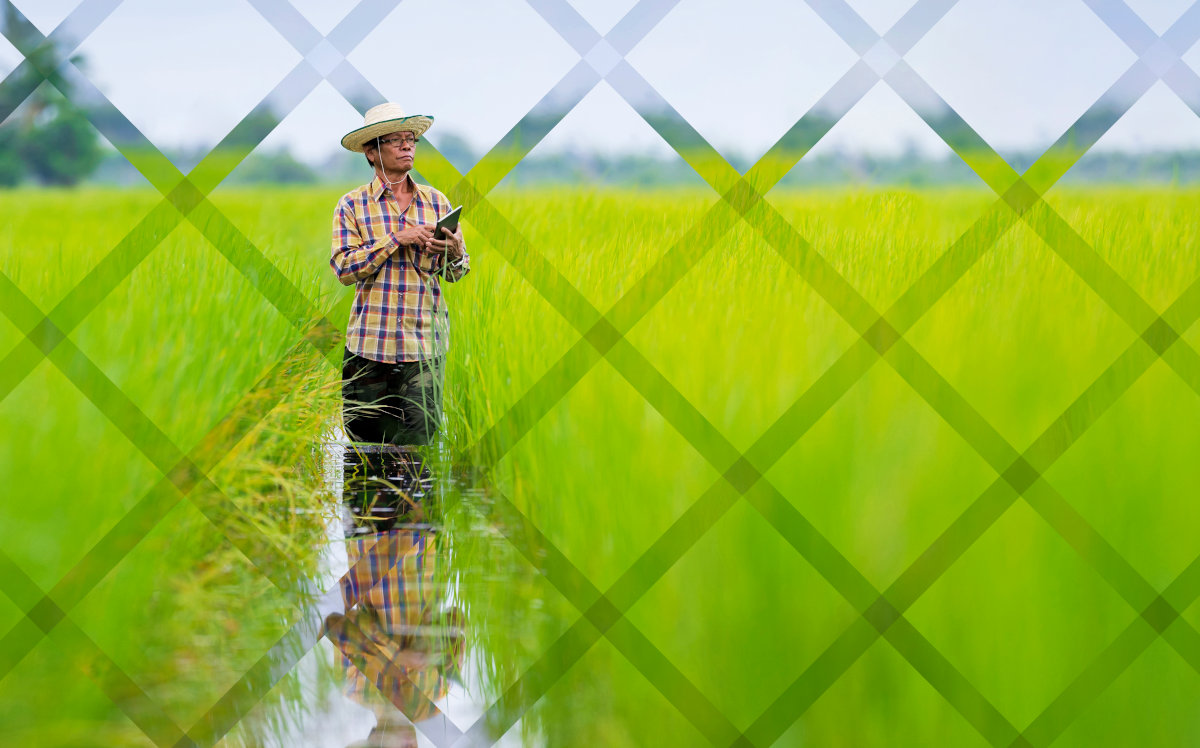 Businesses have been joining together and leveraging their complementary strengths to achieve shared goals for decades. The consortium concept is a classic piece of business strategy. But considering the complexity of today's supply chains and business ecosystems, is it still a viable approach? And what role can technology now play?
Modern-day business ecosystems
In today's business ecosystems, there are transactions at every level – these could include price agreements, transaction records, supply chain agreements, confirmation of shipping, and quality assurance. The list goes on. And this is often the case across ecosystems made up of multiple stakeholders, with changing variables and a multitude of processes and systems that likely lack any form of harmonization.
The rice trade is a great example. It may be the world's largest traded agricultural and perishable commodity, but the global rice market is plagued by inefficiencies. It is highly fragmented, under-financed and operates on little trust.
At key levels of the supply chain, there is an over-reliance on hardcopy paperwork, a lack of price transparency and the scarcity of market data. The result of this is lower revenues for producers, poorer conditions for farmers, higher costs for consumers and lower profitability for businesses in the supply chain. So, what's the solution?
Digitally-enabled and governed consortia via a DLT network
With the formation of a digitally-enabled and governed ecosystem, several organizations join to operate via a Distributed Ledger Technology (DLT) network. All agreements at every stage of a supply chain are now represented by digital ones, created by a ledger entry on a decentralized network.
Now every single transaction within the ecosystem is securely and accurately documented. Nothing is left up to individual interpretation. Crucially, the immutability of the data ensures ongoing supply chain integrity, enhanced efficiencies and increased trust (link to trust and trace).
Addressing the inefficiencies of the rice trade with Distributed Ledger Technology
Rice Exchange is a private permissioned Distributed Ledger Technology solution implemented by Fujitsu for the trade and commercialization of rice.
The first fully-integrated digital platform for this $450 billion global market enables buyers, sellers and service providers to find each other in a digital form. It brings security, transparency, traceability and finality to this complex trade, as well as the commercialization of an ecosystem with multiple stakeholders. This is essential for dispute resolution but also to eliminate the ability for substandard products to enter the supply chain. Smaller farmers now enjoy greater profits and enhanced security.
- Trades, insurance, shipping and settlement are achieved through seamless integration and verifiable data.
- At launch, the platform had over 50 importers and exporters, as well as six service providers, expecting to handle over £250 million in trades per quarter during its first year.
- Early estimates indicate that using the platform will result in at least 20% savings for stakeholders and a 90% increase in efficiency in the time it takes to trade, with an end-to-end trade completing in as little as six minutes.
Building successful business ecosystems
Success isn't guaranteed; in fact, only 10% of digitally-enabled consortia are successful. Too often, existing processes, procedures, data models and ways of working are forced into the consortium rather than new frameworks being adopted.
But with an understanding of how and why Digital Ledger Technology should be used to solve today's industry and business problems and with the right pragmatic and flexible approach, trusted business ecosystems can be created. And as is the case with Rice Exchange, new successful business models and cross-industry collaborations can be found that challenge the very foundations of economic fabric.
Read more about digitally-enabled and governed ecosystems and our pragmatic and grounded approach to Distributed Ledger Technology in our whitepaper: Digitally-enabled and Governed Consortia Ecosystems: How to transform, digitally accelerate and disrupt the foundations of economic fabric
by Carlos Cordero
Fujitsu
March 25, 2021