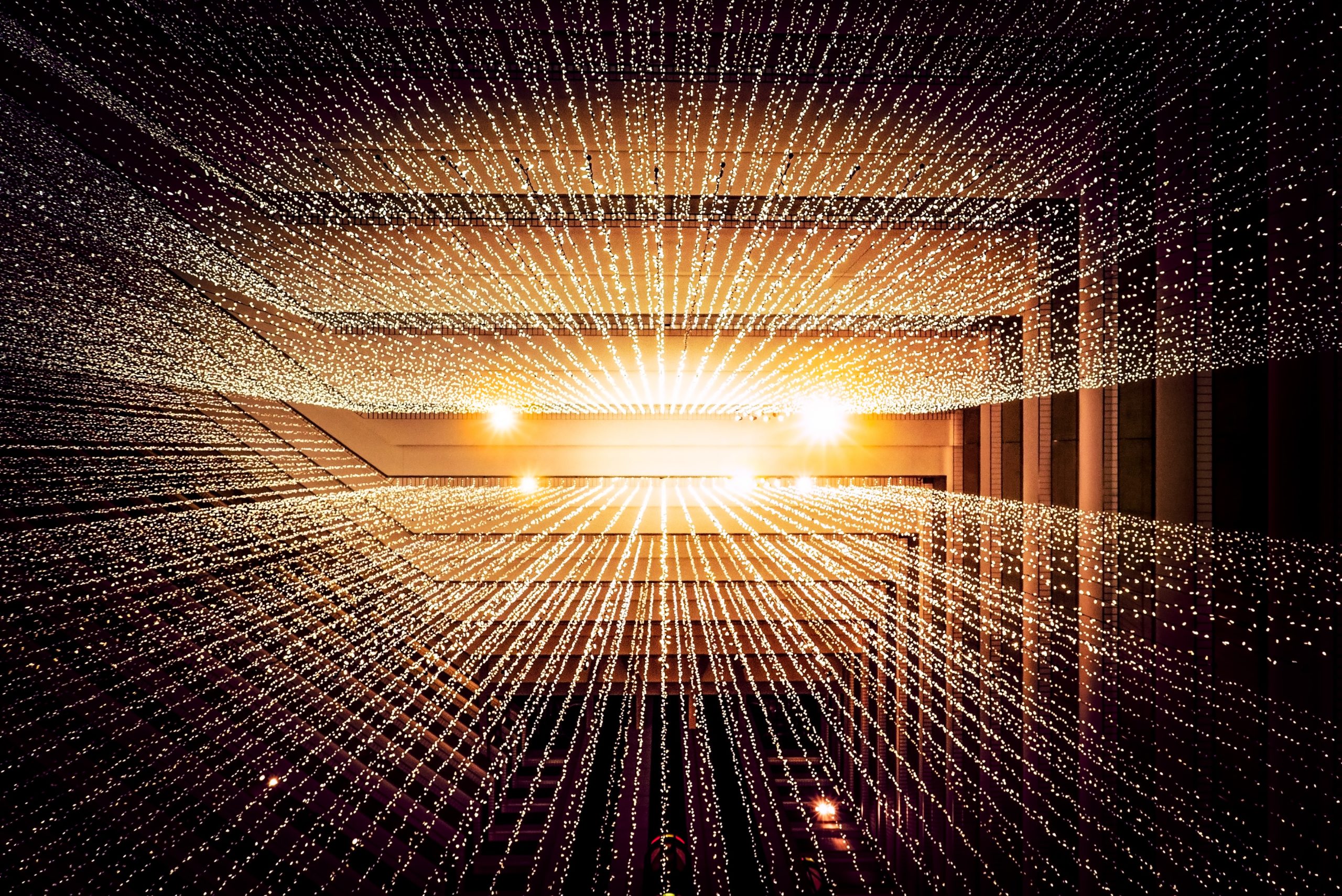 The year has really flown by. Yet despite how quickly 2020 has come and gone, it will go down as a year that truly altered the course of history.
Technology is one area where we've seen a dramatic change. The pace of innovation has been sped up considerably as we've tried to keep a semblance of normality in our lives. As such, we've had to grow comfortable with keeping in touch through video calls and online shopping has become more popular than ever.
This acceleration in tech hasn't just touched our personal lives, but our professional lives too. From remote working to the intelligent use of analytics, it feels like business has matured ten years in just ten months.
So in this blog, I'd like to go over some of overarching trends that we will really see make a difference in the coming year.
Microsoft Teams has become essential
Teams has always been a useful application. But before the pandemic, it was hardly business-critical for most of us.
In recent months, what was once a useful communication application has now become an indispensable tool. During a period where we can't physically work together, Teams provides the space to collaborate, share ideas, and simply stay in touch.
But even more than that, Microsoft Teams is set to become one of the foundational platforms of the Adaptive Enterprise as CIOs double down on their investment. In a post-COVID world, it's set to transform how we work, allowing employees to collaborate both remotely and from the office. It's a platform as valuable to front line workers as it is to information workers. Tomorrow's workplace will be all about balancing productivity with security – staying flexible and agile while staying completely secure. And this is exactly what Teams provides.
As it integrates with even more third-party apps and evolves further, businesses are likely to invest even more in Teams and really unleash it's potential.
The importance of data
It should come as no surprise that businesses will increasingly see data as an asset.
Those who have best weathered the COVID storm are those with the apparatus to really take advantage of the data they hold using it to respond rapidly as things have changed. Think of retail chains having to quickly streamline their operations and pivot to on-line trading; or hospitality using their database of customers to create a delivery business overnight. The utility of data is twofold. Firstly, it has an upstream benefit, enabling businesses to gain greater insight into their operations and supply chains, optimising them to cut cost and reduce risk. Secondly, it has a downstream benefit, enabling businesses to provide exciting new products and services, or enhance their existing offerings.
COVID-19 has demonstrated the utility of data – particularly when it comes to the use of real-time information to fuel reactive, data-driven decisions. But there is a second point to the data piece which is quickly gaining momentum.
Data needs to be democratised
Businesses have discovered there is a difference between simply owning data and making full use of data.
While having the capability to collect data is a good start, if it's stored in silos and is inaccessible across the business, its utility is limited.
Those with the most resilience have been those that have fully democratised their data. In other words, those that have built data arenas where information is available to a variety of departments and seniorities. This empowers all functions to make decisions based on data, enabling all corners of an organisation to flourish equally.
Of course, this is easier said than done. Quite apart from having the infrastructure to allow this, there also needs to be a cultural shift. CIOs and CTOs need to learn to trust their employees when it comes to using data. In the words of Satya Nadella: "The number one thing that you have to do as a leader: to bolster the confidence of the people you lead." It starts with trust and investing in platforms that makes data accessible while staying on top of rigorous security standards and data governance – platforms like Microsoft Azure and Power Platform.
Security is a priority
Back in the day, cybersecurity parameters needn't stretch further than the office walls.
Contrast that to today where a minority of people are working in the office. Workers are dotted across the country and are using a variety of devices to access corporate data. Simply put, a broad-brush approach that only secures on-premise devices will no longer suffice.
This is a trend we'll see continue into the future. Giving workers the option to work where and when they want dovetails with a more satisfied and productive workforce, and will be a necessity in a post-COVID world.
Usernames and passwords that grant access to an entire network seem increasingly antiquated. Instead, we are seeing the adoption of biometrics, multi-factor identification, and zero trust policies.
There is also the human factor. A business's first line of defence is the human firewall. Security polices are harder to follow strictly when working from the comfort of home, so businesses must ensure they equip employees with the training to follow proper security protocol.
Of course, underpinning all of this is the adoption of cloud.
From the democratisation of data to the ability to work from home and secure your business, cloud is an integral part of the Adaptive Enterprise. These two traits underpin the whole of the Microsoft ecosystem from Windows Virtual Desk to Azure Arc – both of which apply modern, policy-based security strategies.
We are now seeing real momentum for businesses to move their core systems to cloud. As a result, for many next year will be the year they see the cloud as the centre of their world as they enjoy the security and democratisation of data it brings.
In a post-COVID landscape, it's tempting to see these innovations as nice-to-haves rather than business critical. But in truth, the pressure from rapidly changing business conditions mean that those that don't adapt quickly will struggle to survive. That's why it's critical for businesses to invest in services like Microsoft's cloud offering in order to flourish in the future.
by Andrew Brabban
Fujitsu
December 23, 2020