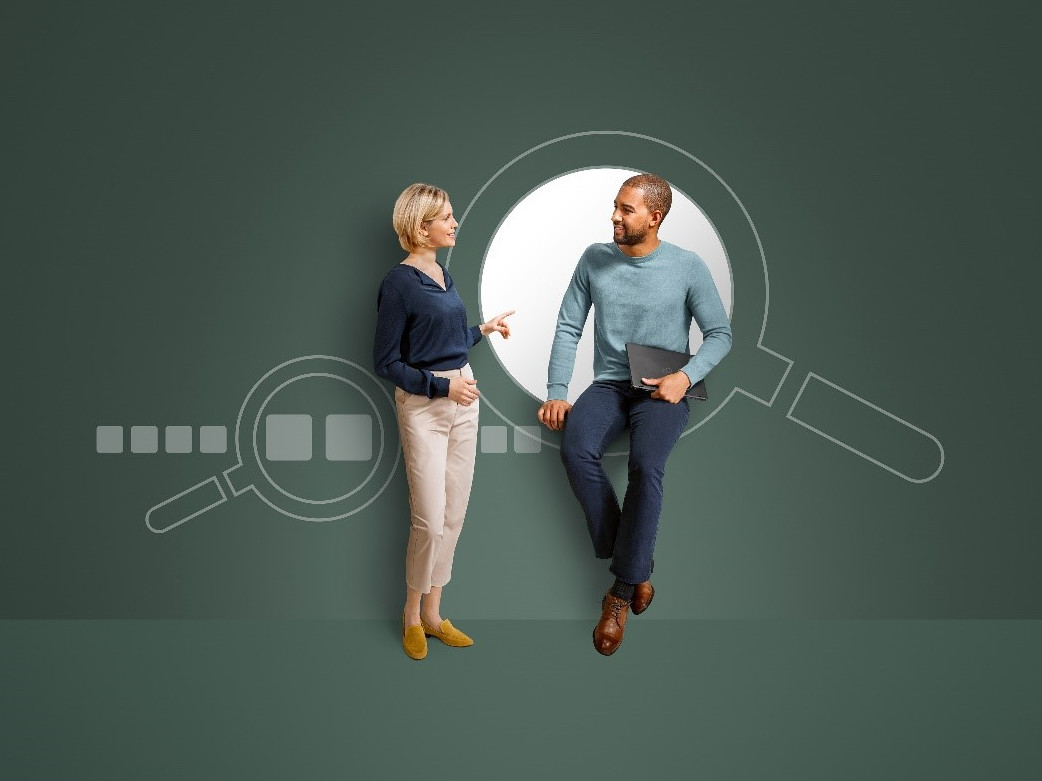 Disrupted by the pandemic, resourceful businesses managed to find new ways to work. Across the globe, organizations surprised themselves by how quickly and efficiently they were able to adapt. In this rapidly changing environment, it's no surprise that (big) data has become a competitive differentiator for any forward-looking organization. Data insights can now be utilized to reduce costs and increase efficiency, grow existing business streams, create new revenue streams, or monetize the data itself with the creation of new lines of business.
Not only does data give organizations the ability to shape their markets, but it also unlocks new opportunities for them to enter and disrupt new ones. Nevertheless, failure to harness data or take advantage of its usefulness threatens businesses to lag behind competitors and risk becoming irrelevant in their industries.
To dive more deeply, let's take a page from Amazon's playbook. Amazon started betting on data far earlier than its competitors. Using its multi-million strong customer database, it implemented predictive analytics and intelligent suggestion algorithms to encourage customers to buy on impulse, in the early days even realizing a phenomenal 30% increase in yearly sales.
By leveraging data insights at the point sale to impact purchases, Amazon redefined its competitiveness in determining and influencing how customers spend their money.
The speed of change that organizations face today means that decision-makers increasingly require faster insights. But the process of monetizing data is not as a simple as deploying data science and artificial intelligence tools to any set of data to gain business intelligence and insights. This must be viewed as a far-reaching digital transformation initiative, within the framework of a clear strategy, ensuring investments are aligned with long-term business objectives.
For IT decision makers to help their organizations translate digital transformation into business outcomes, they first must collect the data, deploy it into their systems, aggregate and then analyze it to draw actionable conclusions. But this is where most people struggle, because data mining is a painstaking task, and since it often requires the utilization of specialist resources and expertise that may lie beyond the capacity of internal IT teams.
Partnering with the right ecosystem to unlock a comprehensive skill set
Because the stakes are high, a holistic approach is required to customer digital transformation initiatives. IT decision makers have to prioritize their limited resources to project manage the initiatives, while the chosen IT partner capitalizes on its experience, expertise, its own technologies and large ecosystem to deliver the mechanics of the transformation end-to-end.
If you consider the skill sets required to plan and implement large scale digital transformation initiatives, you would be hard-pressed to find any single IT vendor who can manage and deliver on such projects alone. This is simply because no IT department nor the biggest IT provider has all the skill sets.
Instead, this process is best tackled via a philosophy of co-creation. This is where the IT partner sets up discovery workshops with customers to fully understand their digital transformation aspirations, challenges and the projected business outcomes. Based on this process, the vendor can outline how it can combine its own and partner ecosystem technologies to help a customer solve their digital challenges.
This co-creation approach is especially useful for IT departments who are tasked with large digital transformation initiatives but lack the business or technology skills to map the digital transformation to the desired business outcomes.
Building a modern distributed data architecture for your Digital Transformation
Over the last decade, IT infrastructure and data has become heavily distributed across the edge, core and cloud, creating constant data management and security challenges for IT teams. Today, in addition to running a centralized IT infrastructure, you're more likely to be running your cloud native customer relationship management application on Salesforce, as well as moving workloads between your data center and one or more public cloud providers. All of this means your data is highly distributed across core, cloud and edge infrastructure.
Recent research carried out for Fujitsu by independent analyst firm Freeform Dynamics showed that 74% of IT departments have moved workloads from on-premises to the public cloud in the past two years, 32% from public clouds to on-premises and 21% have moved workloads between clouds.
This tendency is not going away, as IT professionals are currently or highly likely to migrate workloads over the coming two years. The most popular moves are from on-premises to the public cloud (68%), as well as the other way, from public cloud to on-premises (32%) and between public clouds (30%).
In addition to workload mobility, your data sources might be just as complex to manage, coming from employee smart devices, enterprise sensors that monitor manufacturing equipment on a factory floor, internet-connected video cameras sending live footage from a remote office, the list goes on. Nonetheless, the highest value is often discovered when various data types are explored in relationship to each other.
To monetize your distributed data, you need to create a data architecture that can logically manage various instances of internal and distributed data from one central location. Needless to say, your new data architecture strategy for digital transformation should be aligned to your desired organizational business outcomes.
This means taking a view that's based on your overall enterprise ecosystem rather than siloed lines of business and having the organizational structure and data governance to deliver on the business goals, supported by an IT vision that can adapt and respond to data's opportunities.
Management Options for Unified Data Access in Hybrid IT
As mentioned above, no one single solution provider can single-handedly manage such distributed data architectures. Extensive integration at the hardware and software levels is needed, and the process also requires cooperation with cloud providers as well. As for the available management options for unified data access in hybrid IT, there are four key options:
Software-defined storage: With this management option, you may create one logical storage pool across servers at multiple edge locations, the core and multiple cloud instances. This is ideal for "data-heavy" scenarios, such as unstructured data.
Software-defined platforms: Build a hyper-converged infrastructure with integrated, non-dedicated storage functionality, ideal if compute power and storage capacity should scale in tandem.
Containers: No matter how the infrastructure underneath looks like, you may consider using containers to automate distribution, restart, rolling updates and rollback of containers across locations. Containers help simplify application development, accelerate deployment and distribution, and increase agility. They are ideal for micro-services and DevOps, or whenever portability across locations is required.
Service catalog management: This option provides a unified view of data and application resources and is ideal for business users requesting IT services using a self-service portal. Catalog management makes it fully transparent to the end user where data and applications are stored. During the co-creation process, these options are discussed with the customer in detail to agree which option is better suited to the customer's infrastructure set up.
Reimagine your data strategy for the future
In a world of connected people and connected things, then to make decisions fast, organizations need a better view of what's happening inside and outside their network. Data has become a catalyst for business disruption, and this means battling not just for success but also in some cases for survival. If you want to survive, it's time to act now and data must be the foundation of every decision.
The real battle, however, is for the data that can create the most relevant and pertinent insights. With data technologies becoming the enabler for developing new business models, your data could ultimately become more valuable than your traditional product or services.
Your ability to compete with new contestants in your industry, and perhaps to enter new industries yourself, depends heavily on a business-led approach. You need the technology, but you also need a cohesive, organization-wide strategy that encompasses everyone. Not to mention the resilience to ensure you are equipped to cope with the next surprise the world has in store. Today, the only organizations seen to be realizing growth from data are those that combine digital technology with transformational management.
by Frank Reichart
Fujitsu
May 14, 2020