Boosting energy efficiency and sustainability through hybrid and multi-cloud solutions
Fujitsu / May 12, 2023
As sustainability becomes a top priority for businesses and governments, technology plays a crucial role in achieving these goals. Cloud computing, in particular, has emerged as a powerful solution for organizations seeking to enhance their energy efficiency and reduce their environmental impact. With the rise of hybrid and multi-cloud environments, decision-makers face unique challenges in managing sustainability across different cloud providers and systems.

We explore the sustainability implications of cloud computing, highlighting the significance of the circular economy model, economies of scale, and power usage effectiveness in boosting energy efficiency. Simultaneously, we emphasize the importance of addressing visibility and optimization challenges in multi-cloud environments and adopting strategies for continuous improvement in sustainability.

Fujitsu offers a comprehensive range of services, including Fujitsu Cloud Transformation Services (FCTS) and Fujitsu Cloud Managed Services (FCMS), designed to assist businesses in maximizing the efficiency of cloud services to further their sustainability objectives. By focusing on co-creation, we begin with consultations to gain insight into business needs and ambitions, determining how technology and services can facilitate their realization. We then assist customers in defining and configuring cloud platforms, automating and orchestrating workloads, and managing cloud services on their behalf. Leveraging Fujitsu Springboard™, FCTS and FCMS allows organizations to simplify cloud migration and management, while adhering to well-architected frameworks for enhanced security, efficiency and sustainability. A strong partnership between cloud providers and customers, coupled with a thorough understanding of business requirements, is essential for achieving a more sustainable, energy-efficient cloud infrastructure.
The sustainability benefits of cloud computing
As organizations increasingly embrace cloud computing, understanding the sustainability benefits that this technology offers becomes essential. This includes three main advantages: leveraging economies of scale, improving power usage effectiveness, and adopting the circular economy model.
Economies of scale and power usage effectiveness
Mega cloud data centers operated by large cloud providers benefit from economies of scale, allowing them to reduce the per-unit energy footprint of their cloud resources. These data centers boast better power usage effectiveness (PUE) compared to private cloud environments, resulting in greater energy efficiency for different types of workloads. As a result, organizations that adopt cloud computing can reduce their energy consumption and contribute to more sustainable IT targets.
Cloud providers' commitment to carbon neutrality
Major cloud providers are taking significant steps towards carbon neutrality, with ambitious goals to achieve this status by 2025 or earlier. These providers often offset their carbon emissions with renewable offset credits, making their services more attractive to businesses concerned with achieving sustainability for their IT environments. By opting for cloud services from providers that prioritize carbon neutrality for their IT services, organizations can make a positive impact on the environment while still maximizing the benefits of cloud technology.
Cloud computing and the circular economy model
Cloud computing supports the circular economy model by enabling better management of spare capacity and reducing idle resources. An on-demand and user-friendly network access to a common pool of configured computing resources, encompassing storage, various types of computing servers, data networks, services and additional applications, extends the life of computing resources. Through resource pooling, cloud service providers can dynamically offer resources, further supporting this sustainable economic model. Additionally, the cloud allows for unlimited access to resources for the required duration without owning the product, promoting greener energy usage and waste reduction through reusing and recycling.
Furthermore, cloud providers utilize AI models to manage workload placements for optimal resource usage. Public cloud providers leverage their economies of scale, data-driven policies, and shared resources to drive energy efficiency, even for computationally heavy machine learning and Artificial Intelligence workloads.
Challenges in achieving sustainability in multi-cloud environments
While cloud computing brings about significant sustainability advantages for IT environments, organizations encounter various obstacles in pursuing holistic sustainability across hybrid and multi-cloud setups. Some of the main challenges involve keeping track of resources, tackling cloud wastage (continuous optimization), and quantifying carbon emissions for rationalization of IT environments.
Visibility challenges in hybrid and multi-cloud environments
Monitoring and managing sustainability across different cloud providers and systems can be a complex task that requires working with different data sources and data types. Most cloud providers offer sustainability solutions; however, these often don't scale to hybrid or multi-cloud environments. Consequently, customers may struggle to achieve visibility in these environments, making it difficult to monitor, track and optimize energy consumption for their IT environments and reduce carbon emissions.
Cloud wastage and resource inefficiencies
With the relative ease of access to cloud services, cloud wastage is a becoming a significant issue, with studies indicating wastage rates as high as 30%. Over-provisioning and underutilization of resources can lead to inefficiencies, resulting in increased energy consumption and carbon emissions – counterproductive to achieving sustainability targets for IT environments. Furthermore, governance, discipline, and control challenges across cloud services can exacerbate these issues.
Cloud providers offer tools for monitoring and optimization of cloud services, but the responsibility for taking action lies with the users. Continuous optimization and automation of cloud resources are essential for addressing cloud wastage and improving sustainability.
Carbon footprint measurement, reporting, and management challenges
Accurately measuring and reporting an organization's carbon footprint is essential for sustainability awareness and corporate responsibility. However, this can be challenging due to nonstandard, incomplete, and imprecise data from various cloud providers. Presently, visibility into energy consumption in cloud computing is predominantly tied to billing data, which provides limited insights into actual energy usage patterns. This approach does not offer real-time or near-real-time information on resource consumption, hindering organizations from making timely, informed decisions to minimize waste in their cloud environments and optimize energy efficiency for IT environments.
Strategies for improving energy efficiency and sustainability in cloud computing
To improve energy efficiency and sustainability in cloud computing, organizations must adopt a proactive approach. Essential tactics to accomplish these objectives include establishing processes for ongoing optimization and automation based on holistic sustainability reporting, enabling flexible workload management, setting carbon budgets, and educating users.
Continuous optimization and automation
To reduce wastage and improve sustainability, organizations should implement continuous auto-optimization of cloud resources. This approach enables the automatic movement of workloads to the most appropriate environment based on resource usage, resulting in optimized energy consumption. Cloud-native optimization tools, monitoring solutions, and vendor-specific solutions can help track and optimize energy usage in the cloud.
Workload portability and containerization
Workload portability is crucial for optimizing carbon consumption. By allowing organizations to move applications between environments based on carbon footprint considerations, workload portability supports better resource usage and energy efficiency. Containerization and multi-cloud approaches are essential for improving workload portability, allowing organizations to leverage the most suitable provider and environment for their needs.
Carbon budgets and carbon service level agreements (CSLAs)
Implementing carbon budgets and CSLAs can help organizations track and manage the carbon impact of their cloud resources. These strategies require the right monitoring, reporting and automation tools capable of transferring workloads to environments with a lower carbon footprint. Comprehensive visibility into carbon usage across multi-cloud or hybrid cloud environments, in real-time or near-real-time, can empower users to make more informed decisions regarding workload placements and resource allocation.
Educating users and providing visibility
The first step towards reducing carbon footprint and improving sustainability is to measure energy consumption and carbon emissions. By doing so, organizations can develop tailored programs to enhance their reporting on environmental performance. Educating users about carbon budgets and offering visibility into their workloads' carbon usage is crucial for driving ownership and action towards sustainability goals. Providing insights into carbon emissions and resource consumption encourages users to make more sustainable choices when using cloud resources. Equipping users with a consolidated view of energy consumption across various cloud environments becomes a vital step in fostering accountability and driving meaningful change.
Our cloud services: Springboard™, FCTS and FCMS
Fujitsu provides comprehensive approaches that address the challenges of achieving sustainability in cloud computing. With our cloud services, including FCTS, Springboard™, and FCMS, organizations can enhance their cloud sustainability efforts and better manage their cloud environments.
The comprehensive suite of services encompasses the entire cloud value chain, delivering significant advantages such as rapid innovation, accelerated cloud transformation, cost reduction, enhanced value generation, and collaborative co-creation alongside Fujitsu specialists.
Whitbread, a leading hospitality company in the UK, partnered with Fujitsu to transition from its traditional data center to the cloud.
The cloud migration had several positive outcomes for Whitbread, including better decision-making and efficiency through transparent governance, accelerated time to market, and a more environmentally sustainable platform. By partnering with Fujitsu, Whitbread improved its technology infrastructure and continued to innovate its services to better serve its customers while improving their outcomes around sustainability.
Embracing sustainable cloud solutions for a greener future
Sustainability and energy efficiency in cloud computing are of paramount importance for businesses and governments looking to address their environmental responsibilities. By embracing cloud solutions that support these goals, organizations can benefit from the numerous advantages offered by cloud computing while reducing their carbon footprint.
Fujitsu solutions and services play a crucial role in addressing the challenges of achieving sustainability in complex multi-cloud or hybrid cloud environments. These services provide organizations with the tools and expertise needed to implement data-driven decisions that optimize their cloud, manage resources efficiently, and prioritize sustainability in their IT strategies leveraging visibility into energy usage.
Sustainability, as a major ingredient in an organization's Environmental, Social and Governance (ESG) goals, is becoming a base expectation across industries. Enterprise and public sector decision-makers are encouraged to consider sustainability when investing in cloud services and explore Fujitsu's range of solutions to support their sustainability goals. With our range of supporting services, organizations can focus on their business objectives while ensuring that their cloud services are aligned with their environmental commitments. By adopting cloud solutions that prioritize sustainability, businesses can drive both cost savings and positive environmental outcomes, paving the way for a greener and more sustainable future.
To find out more about how you can maximize the impact and value of your cloud services, while also advancing your sustainability efforts, visit our Fujitsu Cloud Managed Service homepage. If you're ready to discuss your goals in more detail, use the contact form at the bottom of the page to get in touch.
Learn why digital infrastructure is key to a connected society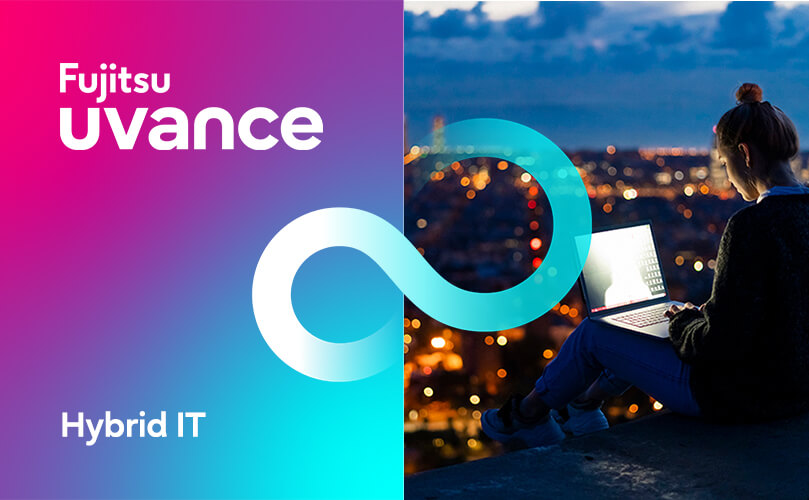 Hybrid IT
Fujitsu introduced a key focus area called 'Hybrid IT' as a part of its business brand, Fujitsu Uvance.
We will realize a connected society that connects people, data, and things in the world safely, solves social problems, and creates new value.
Read more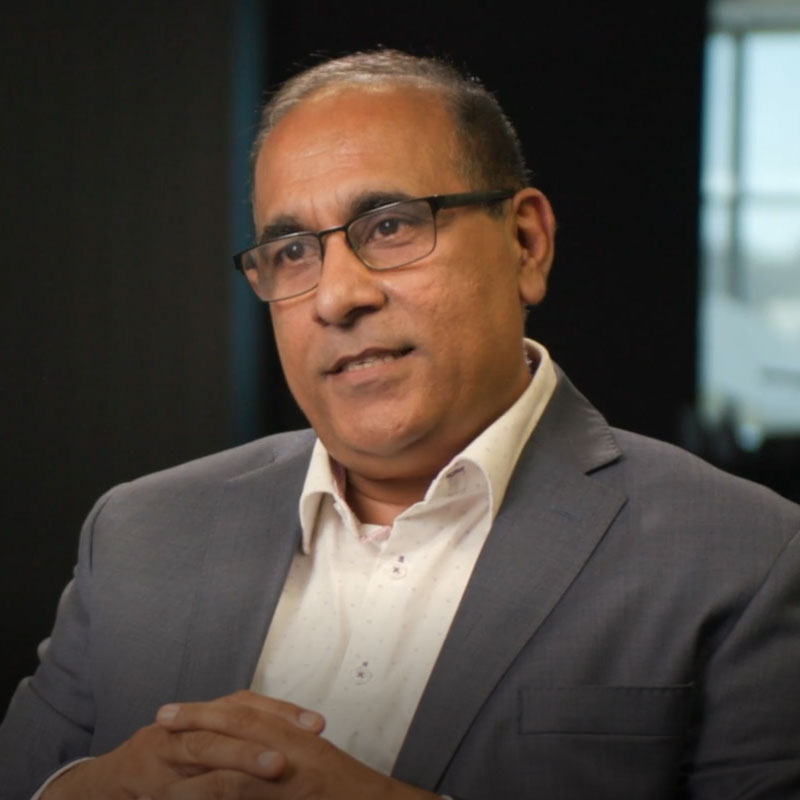 Neeraj Arora
Portfolio Enterprise Architect, Hybrid IT, Fujitsu Global Technology Solutions Business Group
As the Enterprise Architect in Fujitsu's Hybrid IT division, Neeraj Arora consults with technology and solution vendors and directs Fujitsu's Hybrid IT solutions and products to assist in the modernization and acceleration of customers' digital services. Currently located in Australia, Neeraj has had experience globally, specifically within Cloud technologies and solutions, where he has held leadership roles in strategy, architecture, and product management. Neeraj is passionate about applying cloud technologies to develop transformative solutions with a sustainability focus for the benefit of customers.