Transformation? It's whatever you want it to be…
Fujitsu / March 14, 2023
Transformation is just one of those business terms that's used to cover all manner of changes. Here, Andrew Brabban – Vice President and Head of Global Partner Engagement at Fujitsu – argues that whatever you want to call it, there's one common, proven way to achieve your outcomes again and again. And he should know – he's been working with Microsoft to drive strategy, transformation, and operational excellence for years.
Transformation? It's whatever you want it to be…
Maybe it's improving the treatment of diabetes during pregnancy. Or perhaps it's modernizing libraries, fit for the digital age. It could be transforming food supply or harvesting new water sources.
That's the thing about transformation: it means different things to different organizations. Which is hardly surprising, considering every organization is unique. But whatever it is, you'll find data at the heart of everyday decisions – no matter the organization.
Because getting there successfully requires the same approach. That is, a holistic approach that looks at every part of your organization and finds a solution that enables your people, processes, tools, and systems in a responsible way.
Transformation, therefore, is more than a moment in time. More than a linear path to a new system. Rather, it's a journey to a better way of doing things over the long-term – for your organization, your people, and society at large.
In short, successful transformation must meet sustainability considerations – that's everything from the physical effect of technology on the environment, to the social impact on diversity, equality, and inclusion.
At Fujitsu, we help our customers fulfil their visions and transform sustainably using Microsoft Cloud technology, whatever transformation means to them.
It's… bringing the power of digital to Botanical Water
Botanical Water Technologies (BWT) uses its technology to harvest, filter, and purify water during food production, including new sources of water. As a result of our expertise and commitment to sustainability, BWT chose Fujitsu as its partner to create a platform for end-to-end transparency and traceability of its processes. Fujitsu's Track and Trust service – built on Microsoft Azure – not only gave BWT complete visibility of where new sources of water were being harvested, but also allowed water to be securely and sustainably delivered to local places and vulnerable people in need. Ultimately, giving BWT a sustainable, data-driven approach to its incredibly important work.
It's… reinventing antenatal healthcare for Helsinki Hospital to make their Digital Shift
More and more women are suffering from gestational diabetes which can severely impact the health of the mother and their unborn child. Helsinki University Hospital (HUS) wanted to improve treatment and monitoring with easy-to-use mobile applications. Fujitsu developed an application that utilized Azure's AI and machine learning capabilities to predict both mother and child's future health in a previously unprecedented way – visualizing patients' data, so healthcare professionals can recommend personalized treatment. This was done by providing targeted preventative advice in terms of lifestyle and food choices; all of which is made available to physicians in real-time to enable clearer patient communications.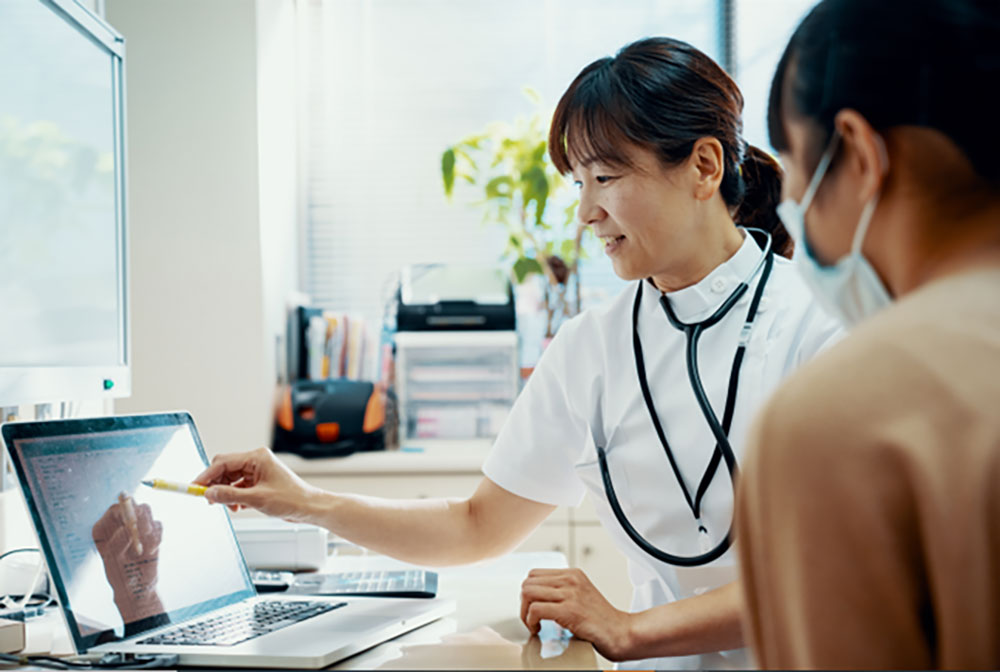 It's… creating faster, better guest experiences for Whitbread Group
Whitbread is the UK's biggest hotel brand, offering quality accommodation at affordable prices across 820 hotels – serving over five million customers every month. Whitbread wanted to move away from its traditional data center to the cloud – but without causing any business disruption. Fujitsu deployed its game-changing solution SpringboardTM for Azure – accelerating Whitbread's cloud adoption, management, and governance in a seamless transition. Now, Whitbread is more efficient and able to meet its green targets. And it's transforming the customer experience with digital infrastructure that seamlessly and securely connects their world.
It's… enabling 5000+ users to make the work-from-home shift more effective for Westpac
As one of New Zealand's largest financial institutions, Westpac delivers a full range of financial services to over 1.3 million customers. So, when COVID-19 thrust all its employees into working remotely, Westpac needed a trusted digital partner to provide a strong network that could cope with increased traffic – fast. Fujitsu transformed the remote access architecture and provided an end-to-end digital workspace service, including Office 365 support and a brand-new virtual private network (VPN). And all this within two weeks. The result? 5,000+ users working from home concurrently and productively.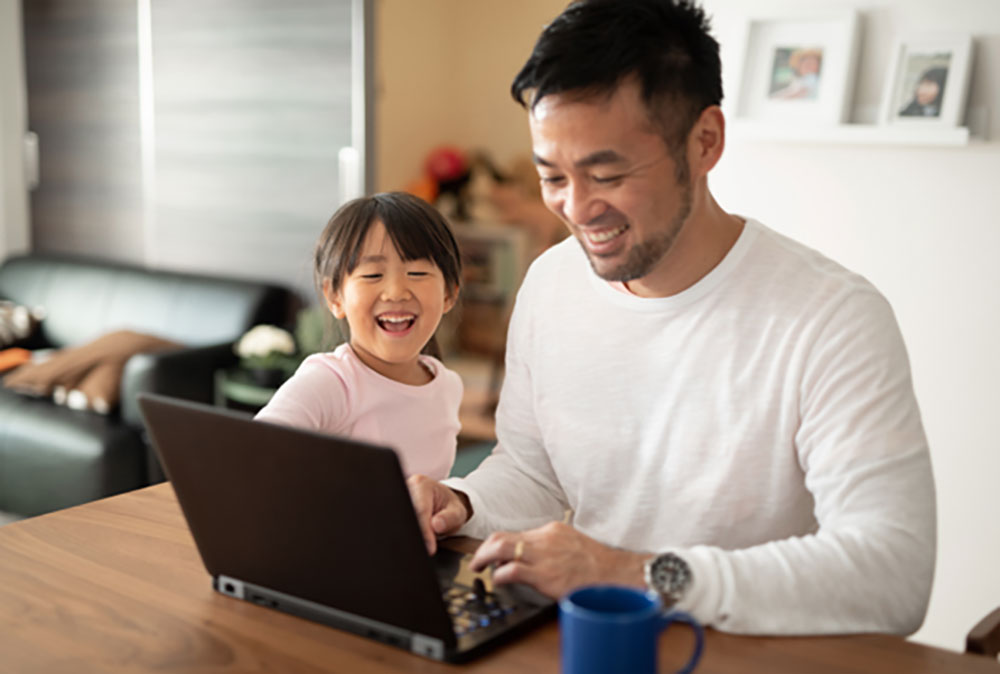 It's… supporting Daifuku Co. Ltd to adapt with pace and intelligence
In manufacturing, high-performance material handling is mission critical. Being one of the world's leading material handling equipment manufacturers, Daifuku knows this well. But conventional methods for managing storage were becoming unfit for purpose. As part of its long-term sustainable transformation plans, Daifuku urgently needed our support to construct virtual infrastructure for flexible and rapid service. The solution? Automated tiering. So, Fujitsu constructed next-generation infrastructure using SAP S/4HANA on Azure to quickly meet changing demands, simplify operations, and improve availability.
It's… connecting society by modernizing the library experience for citizens in Northern Ireland
Libraries are valued and trusted resources at the heart of communities. However, they're faced with today's challenges of budgetary constraints and growing digital demands. So, when Libraries NI approached us to create a digital platform to manage its services while protecting physical and digital assets – it was vital we found a long-term solution together. Fujitsu deployed a managed service to allow Libraries NI to extend book-lending services with enhanced security and support, as well as enabling self-service at 50+ libraries. This digital transformation has helped Libraries NI reinvent the library experience for citizens – bringing greater access of information and achieving 90% user satisfaction.
It's… revolutionizing the $450 billion rice trade for Ricex
Rice may be one of the world's staple foods, but trade in the grain was surprisingly antiquated. Start-up 'Ricex' recognized that blockchain technology could make the process far more efficient. But it needed an IT partner with the right experience to turn its MVP (minimal viable product) into a market-ready platform. Fujitsu helped Ricex develop a solution on Azure to create the first fully integrated digital platform for the global rice trade. Estimates for this joint solution indicate at least 20% savings for stakeholders and 90% savings in the time it takes Ricex to trade – with end-to-end trade completing in as little as six minutes.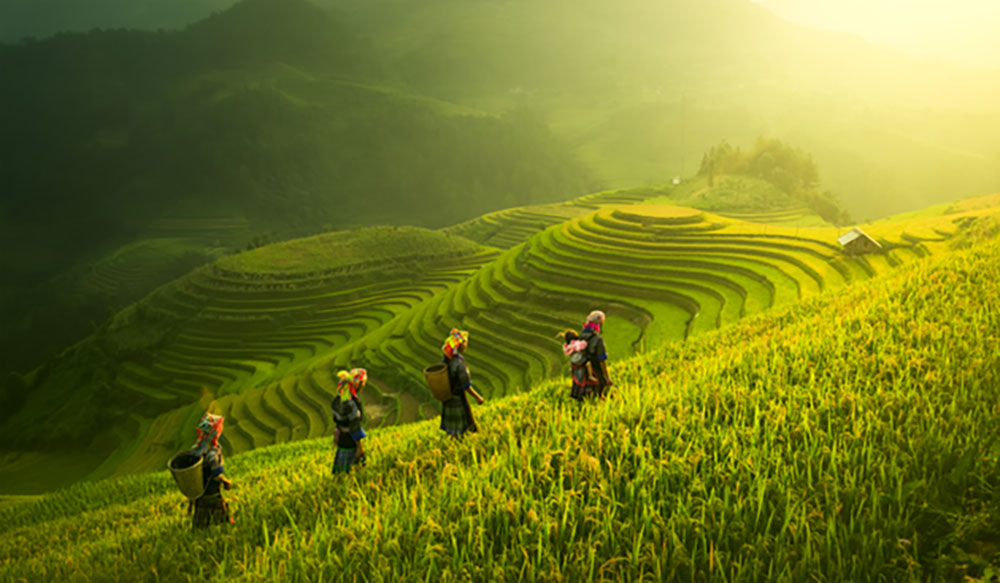 As these examples illustrate, transformation isn't just about achieving operational and business improvements, it's about contributing to a more sustainable society for citizens, communities, and employees alike. Whether that's establishing a more ethical supply chain, reducing carbon footprints, or modernizing legacy systems, it can all be improved.
Together, Fujitsu and Microsoft have a vision of a more digitally connected world; where innovations for people, businesses, and society go hand in hand with sustainable outcomes. Through the complementary skills and knowhow of our organizations, we build technology around people – keeping them secure and adding value at every step. We call it Human-Centric Experience Design (HXD). And it's the methodology that we apply to solve some of the most complex challenges facing organizations and society today.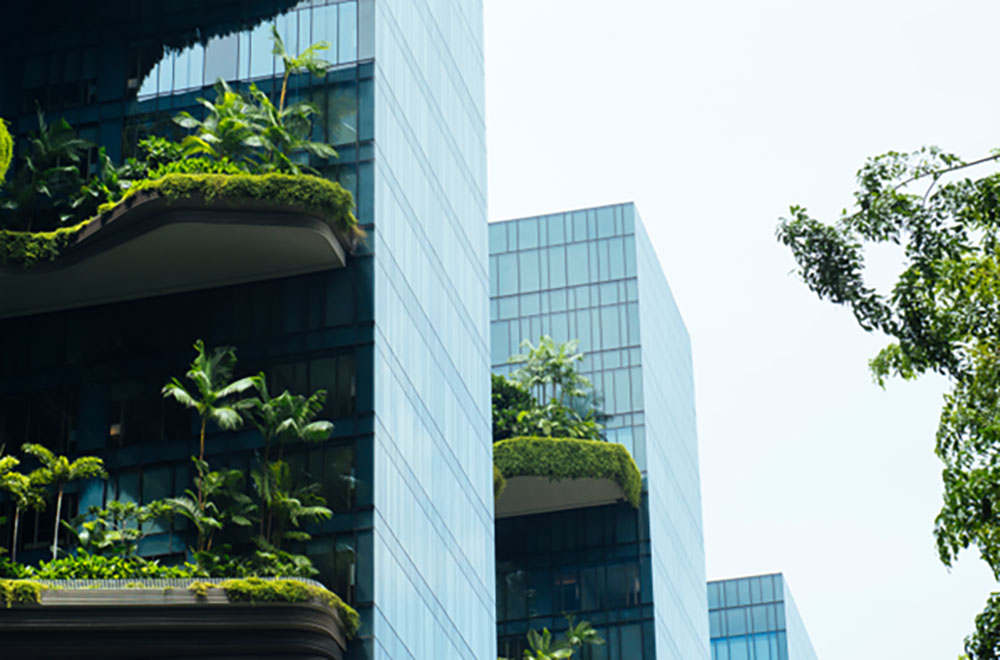 "Our global alliance is special because it brings together unrivalled expertise in the digital and physical worlds. Customers can feel secure at every step of their transformation thanks to our high-level thinking and ability to implement every crucial detail." [Ted Nakahara, Senior Vice President, Head of Strategic Engagement Office]
"Our partnership, demonstrated by the success of our joint customers, allows us to transform organizations and empower individuals and society – all while holding sustainability front-of-mind." [Dinis Couto, General Manager Commercial SI, Microsoft]
Transformation can look very different from one organization to another. However, there's a common thread: leverage the power of your data to enable you to be a more resilient, more responsible, and more agile organization. Fujitsu and Microsoft empower every part of your organization – at every stage of your journey – whatever transformation means for you.
The result is a fundamental shift for your organization. One with far-reaching benefits.
Share our vision of transformation? Get in touch.
Innovative solutions that address business challenges and solve societal issues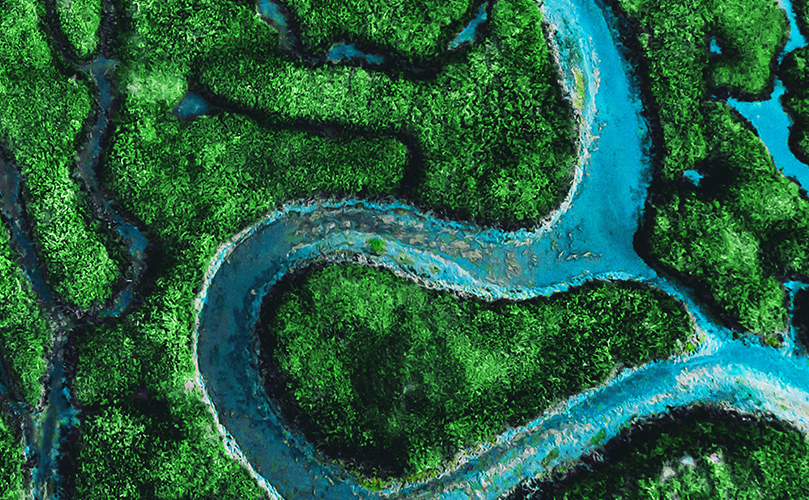 Fujitsu Uvance
Fujitsu established its new purpose in 2020, taking a new path to transform into a business based on the ideal vision of society to realize a more sustainable world. As it envisions the problems that it anticipates will arise in 2030, Fujitsu has identified seven key focus areas to form the basis of Fujitsu Uvance.
Read more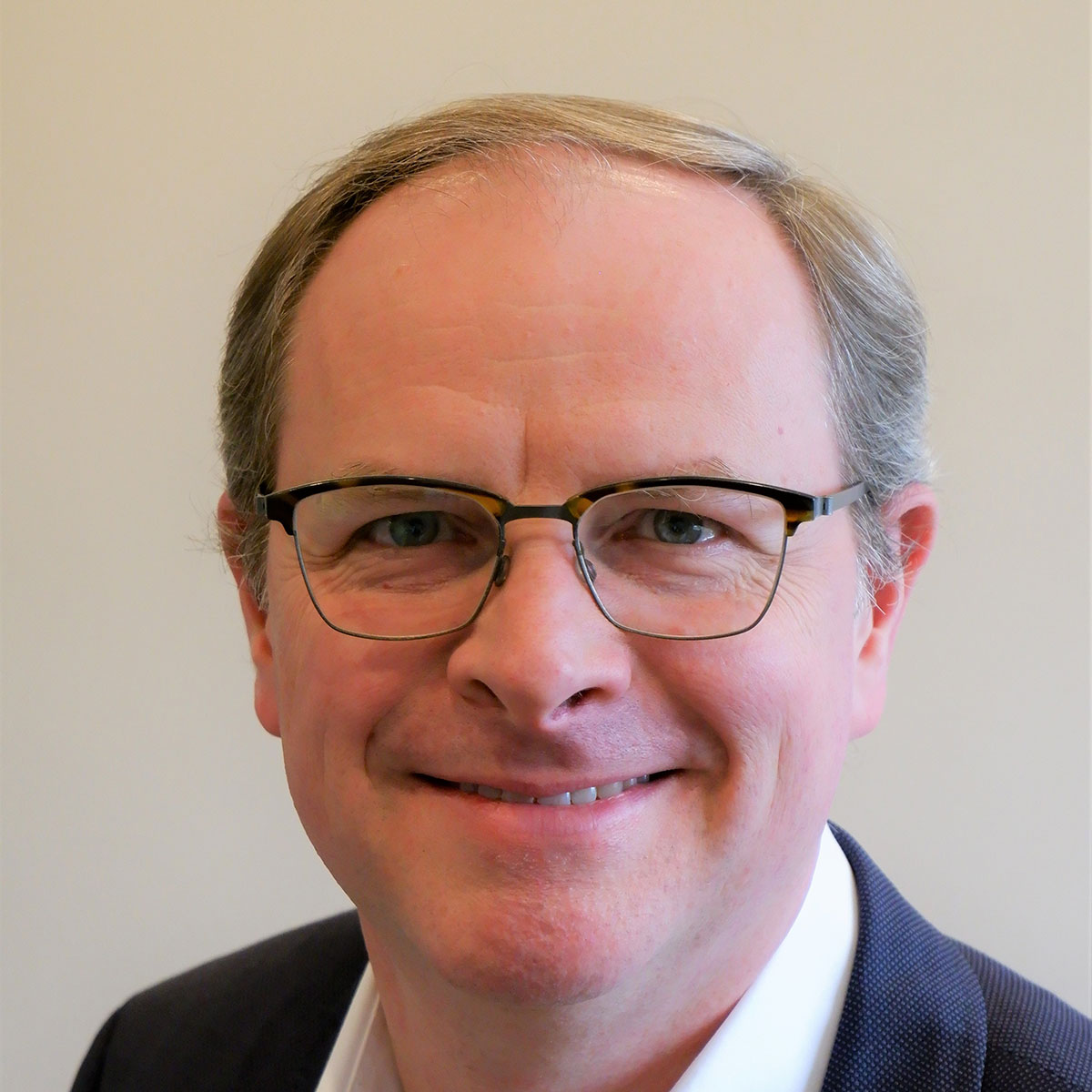 Andrew Brabban
Head of Global Partner Engagement
Andrew is responsible for Fujitsu's global business with Microsoft's cloud services. Working with Fujitsu's sales regions and global delivery centers, Andrew and his team drive strategy, offerings, skills, operational excellence and relationships with Microsoft. This team has overseen an 800% growth in Fujitsu's Microsoft cloud business over the past two years. With a strategic appreciation of key market trends, including cloud, IOT, automation, analytics and mobility, Andrew is focused on driving cross-functional collaboration and delivering solutions that allow businesses to innovate quickly.