How adaptive is your organization?
Fujitsu / September 9, 2022
Were you born in the 1970s or early 80s? Then you'll probably remember the Commodore 64 (C64) ‒ a compact, affordable computer you could use for gaming, programming and even making music. No wonder the C64 was so popular. And it continues to be the best-selling computer ever.
Let's travel back in time to the BlackBerry. In 2010, it was still the most dominant smartphone platform with a market share of no less than 43 percent. Not bad, because a BlackBerry had everything you needed. The ping feature, especially ‒ more or less a forerunner of WhatsApp ‒ made the BlackBerry much-loved among business as well as private users.
OK, so now you're rushing to the store to get a BlackBerry and C64. Unfortunately, both the BlackBerry and C64 are no longer sold in regular outlets. It's a regrettable fact that the manufacturers of these once so popular products couldn't keep pace with the demands and requirements of this day and age.
What makes an organization successful?
Organizations are like organisms, according to writer Gareth Morgan in his book Images of Organization. If an organization doesn't adapt adequately to a changing environment, then it's hard to survive. It's tricky to ping with a BlackBerry, for instance, when the rest of the world has moved on to WhatsApp.
Micro-enterprises
Speaking of adaptation... How exactly is that done at Fujitsu? Within Fujitsu, the scale economies of a large enterprise and the adaptability of a start-up merge together in micro-enterprises, enabling Fujitsu to respond to new customer needs and developments very quickly. And it works both ways. By being more adaptive ourselves, we can also support our customers better when they adapt to their own environment. Fujitsu uses the term 'adaptive organizations' for organizations that can adapt successfully.
The Adaptive Organization
An adaptive organization is very much like a Formula 1 car. To win a race, many conditions must be met. The driver, for example, must be safe in a crash and all car parts must be able to withstand the dynamics of the race. By continuously reinforcing these parts, we improve the resiliency of the car. It basically means the car can take a few knocks.
But a properly functioning car is just the start. If the weather changes, the pit crew must be able to change the tires in double-quick time. This challenges the responsiveness of both team and technology. Not surprisingly, this comes with a price. Smart Formula 1 teams are able to adapt people and technology to changing conditions with an eye to cost control or even cost reduction. This is reflected in the new FIA (Fédération Internationale de l'Automobile) engine regulations for 2026, which even make responsiveness a requirement. From then on, engines will have to generate more electric power at minimal cost. What are the internal or external ambitions that challenge the responsiveness of your organization?
Stay ahead of the competition
Now then, you've built a robust racing car and even managed to put together a sustainable engine. Time for a break, you might think. No such luck. The competition is already working on new technologies that will make their car better, faster and more economical. Spectators, too, expect punchier acceleration and more hair-raising bends. For a Formula 1 team to stay relevant, it needs to stay ahead of the competition, remain attractive to spectators and keep winning races. Those who are slow to innovate are literally overtaken by their competitors. So working methods must be agile, with a focus on prototyping, automation, testing and some more testing. Here, real-time data from the environment serves as an input for the next design, with image analysis, smart sensors and advanced cockpits as supporting tools. Such data is a fuel boost for winners.
Those who are future-proofing their organization will want to avoid pitfalls and cross the right hurdles at full throttle. They'll want to realize their max by working like Max, going from cramp to champ. Let us explain how our Cloud Ambitions Workshop can help you achieve this.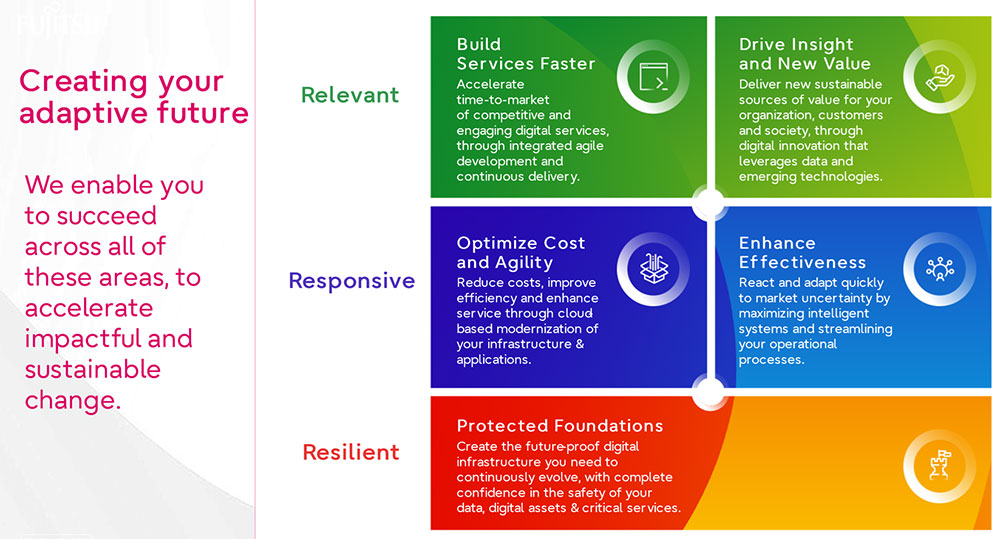 The Cloud Ambitions workshop
Through our Cloud and Digital micro-enterprise, we support organizations in their digital transition to an adaptive organization. This begins with the Cloud Ambitions workshop. Using the organization's ambition as our point of departure, we dedicate a 3-hour session to analyzing the bottlenecks that stand in the way of that ambition. Such bottlenecks often paralyze organizations, making it more and more difficult to respond to what is happening in the environment. The Cloud Ambitions workshop gives the organization a steering instrument together with coherent actions, each action contributing visibly to the realization of the organization's ambition. In doing so, the workshop follows the principles of the adaptive organization.
Ready for exhibition
But what became of the Commodore company in the end? Internal struggles, the upcoming PC market and new video consoles meant that Commodore couldn't retain its market position. Commodore computers can now only be found on second-hand markets, as retro items or in museums: the Commodore 64 exhibited for posterity alongside the Van Goghs, Rembrandts and BlackBerrys. Oh well, perhaps all good things end up in a museum at some point. But as for ourselves, we'd rather just beat the competition.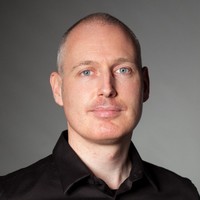 Bert Krol
Strategisch cloud consultant Fujitsu
A challenge that many CIOs, architects or IT decision makers identify is how to use Cloud to create optimal value for your organization. The offer is overwhelming: should I opt for Saas, PaaS, IaaS, Serverless, containers? The busyness of the day sometimes makes it difficult to oversee all the possibilities. With more than 20 years of experience in IT and as a certified Azure and AWS Cloud advisor I am happy to guide you in making the right decisions.