What are the latest retail insights from New York City?
Fujitsu / March 10, 2022
New York City is a laboratory where new retail ideas are tested, refined, and then discarded or launched upon the rest of the world, says Richard Clarke, Executive Director, Global Retail Enterprise Business Group, at Fujitsu. To make up for the difficulties of getting to NRF New York in January, he takes us on a blog tour of the most interesting new developments there.
Inside the New York retail laboratory
Many people in the industry were not able to get to NRF 2022 in New York, due to Covid restrictions. The show itself is always fascinating. So too is the experience of getting into New York City itself, which New York functions as a laboratory where new retail ideas are tested, refined, and then discarded or launched upon the rest of the world.
To make up for the difficulties getting to NRF this year, and give you insights into the New York retail laboratory, I'm going to take you on a blog tour of the most interesting developments we discovered on the ground.
The store as a marketing platform
Our first observation was several high-profile stores with B2B propositions — rather than the conventional B2C approach you would expect — in very expensive, high-footfall New York locations. Examples include Shopify — checkout software for owners of e-commerce websites — in Greene St., SoHo. And on 5th Avenue, there is Brickworks, which targets architects and up-market construction companies looking for high-end, decorative effects.
How come B2B players think it's worth paying for this sort of real estate? In Shopify's case, the objectives are more likely being set by the Marketing department than Sales. They are, presumably, targeting a Gen Z audience that is overwhelmed with competing marketing messages but likely to be abundant in this NY location. This generation is much more likely to startup businesses than its parents were at the same age. Many will need e-commerce checkout solutions. Shopify is exploring a new retail-like physical browsing approach to buying B2B services.
Brickworks is doing something similar — targeting a hard-to-reach audience in the right environment: Somewhere they can impress business decision-makers (construction execs) and influencers (architects).
Is this a model for the future of the main street more broadly? With startups now regularly burning through 50% of their A and B round funding in online advertising to find customers, they desperately need to find a new marketing model. This could be part of the solution.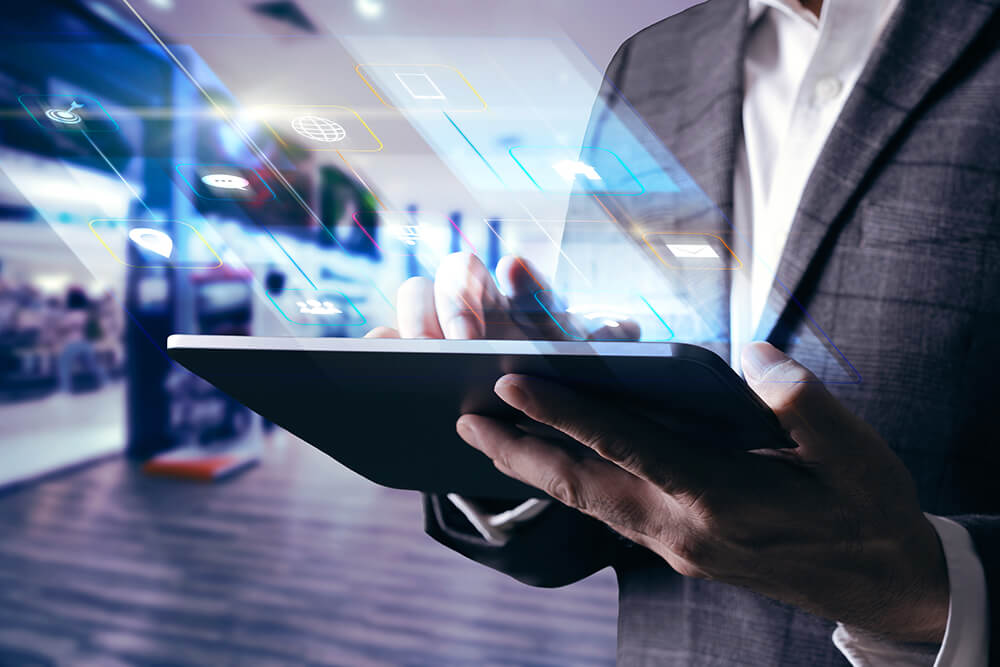 B2B is visible at very expensive, high-footfall New York locations
The department store refuses to die
The department store has been in long-term decline for three or four decades now. But we seem deeply reluctant to end the format, suggesting it performs an essential function in society.
Based on what's happening in NY right now, the latest configuration of the department store seems to be about having a broad range of novel retail offers and capturing consumers' reactions to them.
Showfields declares itself to be "The most interesting store in the world"! It's a showcase for online retail brands you have probably never heard of. They take pods inside the store for one or two months, and it's now one of the busiest stores in NYC based on innovative, experiential design.
For brands, it's an opportunity to get their offer in front of people and learn how they react to it. Showfields charges them to be there and optionally provides POS, CRM, support staff, and other services.
Other players in this space are Neighborhood Goods in the meatpacking district, which showcases a mix of products and service quality you'd expect in a high-end department store, but in a tenth of the floorspace. The secret is much lower stock levels, with QR codes that the shopper scans for more information.
B8ta in Hudson Yards is another example. It works with tech companies and hosts their newest products. It captures customer data, using cameras, scanners, and observers, to learn how much people interact with these products, for example, measuring the length of any interactions. There's a cookie statement on the doors – by entering, you consent.
Amazon 4 Star in SoHo's Spring Street is doing something similar.
Can these models scale to a national rollout? Probably not — it only works in places like NY and is not likely to be so successful in cities with a different social mix.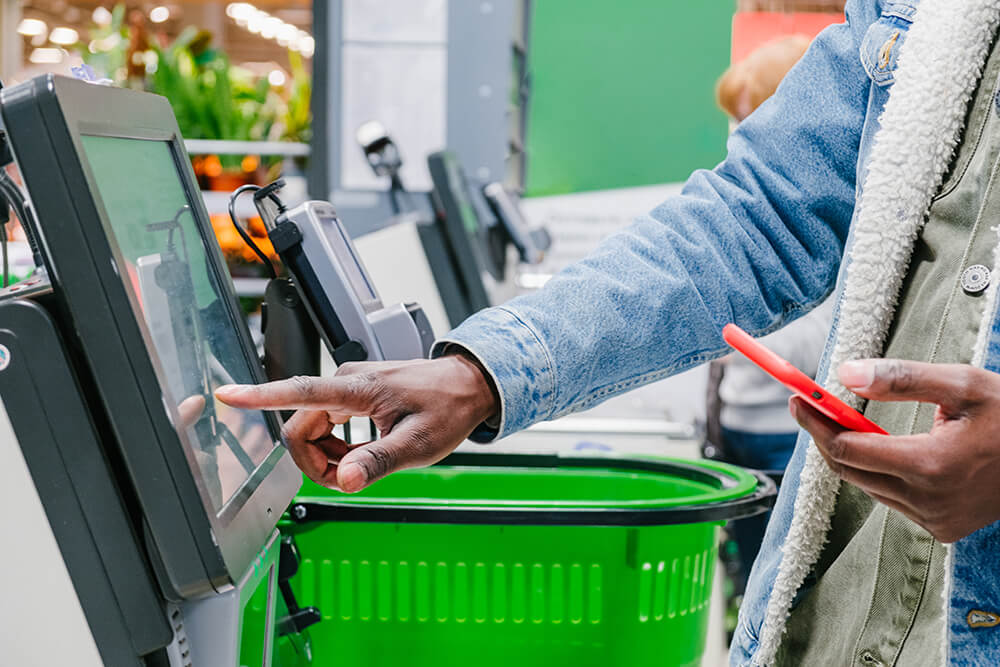 Department stores are re-configuring to stay relevant
The monetization of "shopping as an experience"
The experiential component of stores is no longer there just to support the brand. They are increasingly revenue-generating. Camp (a toy store themed on the American summer camp) now has outlets on 5th Avenue, Hudson Yards and Columbus Circle, among other prestige locations. In the 5th Avenue store, a secret door leads to a vast play area where different, monetized experiences are on offer. The Brooklyn Camp store has a "Cosmic Camp" at the time of writing. Parents can host Camp birthday parties, and there is an Art Camp at Columbus Circle, based on the 'splatter art' of Jackson Pollock. It looked like great fun! And you can buy the items you make in any Camp, of course.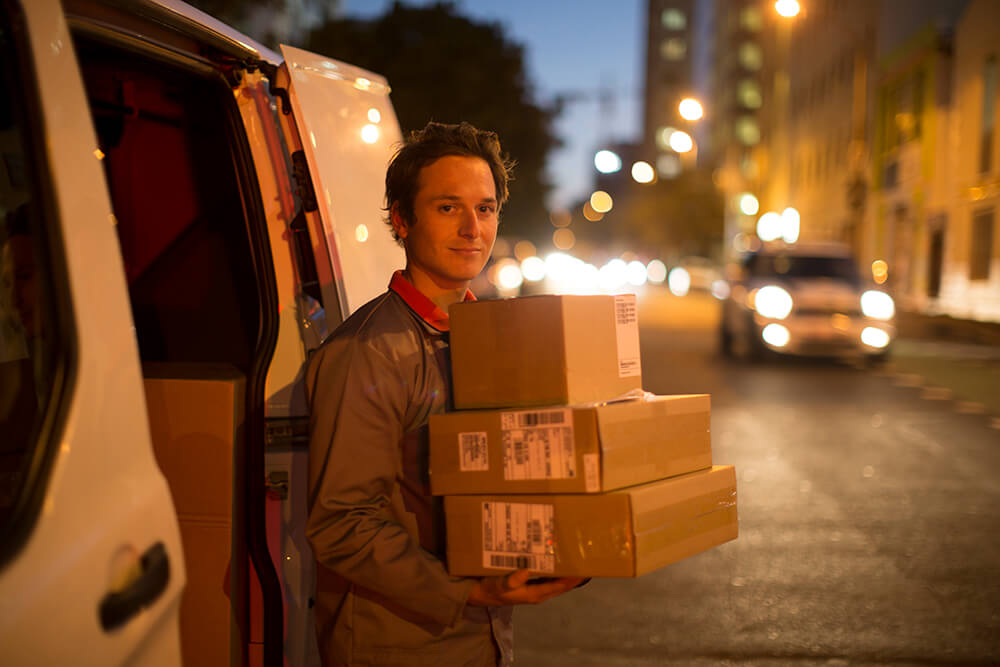 Monetization of "shopping as an experience"
Self-checkout stores - what's the latest?
Self-checkout is on a roll. It's not just food stores – they are appearing anywhere there is high or rapid peaks in footfall - an autonomous store in the Barclays Center, home of the Brooklyn Nets, for example.
Amazon Go now has six stores in NYC and they are getting busier. People are past the self-conscious phase and just use them because they work. Grab your salad for lunch while you're on the phone and walk out. It has become normalized and trusted.
So far, all that's only true in New York – but that behavior change is coming to wherever you are soon. Starbucks has teamed up with Amazon Go and you can order through your phone or screen using the Amazon Go app and walk out. Taco Bell is planning it. In sportswear, Nike in 5th Avenue, where it gets so busy, has big signs on every floor encouraging shoppers to checkout through the app. Adidas is trialing it and Stance has its own self-checkout app with the URL prominently displayed in store.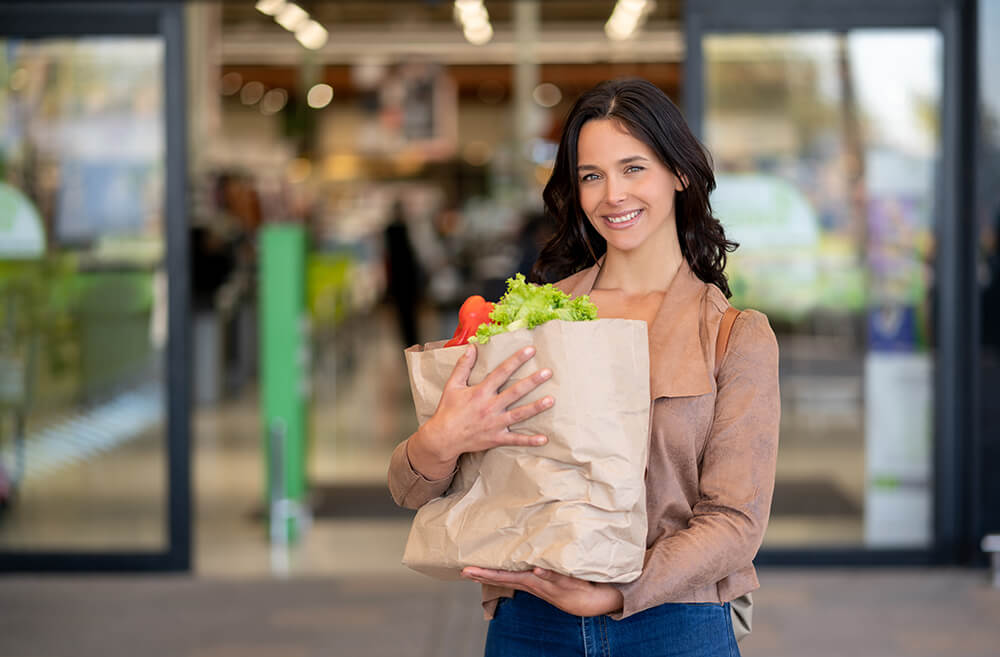 Self-checkout is on a roll
Crossover retailing
Our final observation is an increasing interplay between formats. Soho Home, for example, is now selling the furniture and lifestyle items familiar to members of the upmarket Soho House hotels, with crossover membership deals between the two formats.
The basic idea is hardly new — getting the fish you bought in a wet market cooked on site, for example, or cafes in grocery stores — but watch out for further extensions to this theme.
Fujitsu regularly hosts NYC retail tours at NRF. These are the sort of insights that come from that experience. Let me know if you are interested in taking part in a future tour thru my Linkedin handle.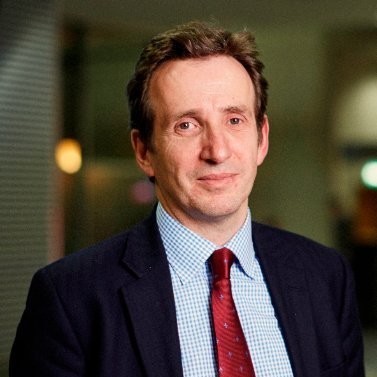 Richard Clarke
Executive Director, Global Retail Enterprise Business Group, Fujitsu
Richard is responsible for coordinating, growing and promoting a global retail business across all our markets. He reports into Fujitsu's global leadership in Japan. Richard is responsible for Fujitsu's global retail strategy, which includes prioritizing markets, building the case internally and with partners for new solution development, and executing specific growth initiatives. He develops and executes compelling and relevant retail strategies to expand key markets; he is responsible for developing a portfolio of global solutions and services to meet customers' needs, and he works side by side with strategic customers to develop their relationship with Fujitsu. He leads and supports client-specific sales campaigns and is responsible for building pipeline in targeted geographic or solution areas. Richard leads Fujitsu's relationships in retail with strategic ICT and business partners, is the lead representative for Fujitsu in retail with the analyst community and is tasked with identifying and delivering new channels to market – direct and indirect.
LinkedIn