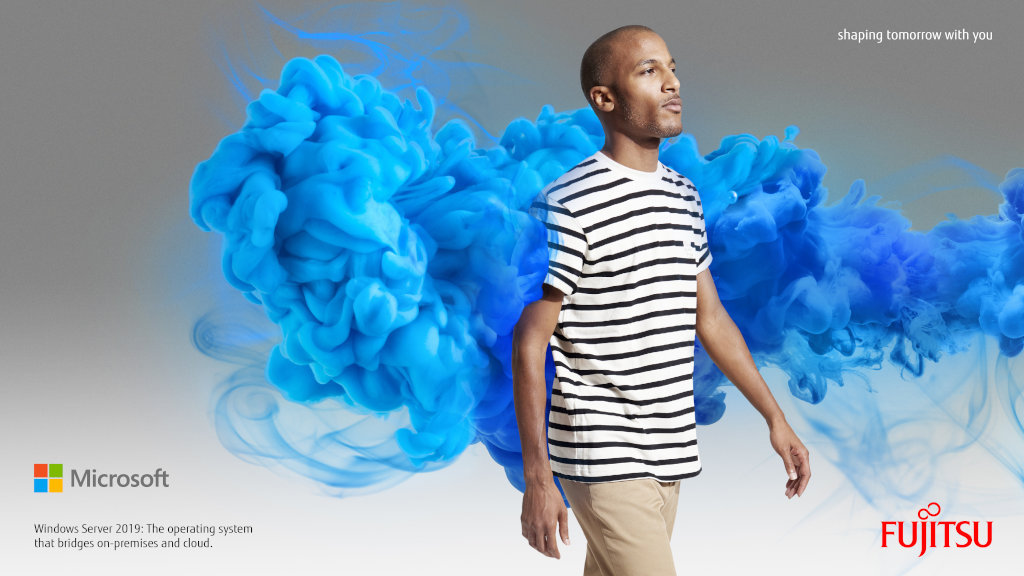 We've worked with a lot of organizations over the years. And carried out studies with even more. One of the things they've consistently told us is that they struggle with emerging complexity.
Technology moves at such a pace – accelerated by the cloud. And there are now so many options that it's a major challenge just to keep up with the new releases, advances, and use cases.
It all makes it considerably harder to know which solutions to implement, and where. Knowing which solution to implement in a single cloud context like Microsoft Azure is difficult enough, but the proliferation of multi-cloud exacerbates what is already complex and daunting.
Which platforms are worth the investment (for the long term)? And which will only lead to more headaches instead of more value?
This equation repeats itself at every level. Whether that's the cloud platform you put in place as your foundation for transformation. Or the selection of products and features – from chat bots to IoT monitoring devices – that enhance how you operate, or the experiences you can offer your customers.
Those in the business of choosing which technology to base their operations or services on know all too well the hype that can surround exciting new features or possibilities.
Great things are certainly happening through AI, blockchain, and more. But the starting point remains adopting new technology in a way that builds resilience and helps you achieve your core targets.
So, how do you find and deploy the best solution?
In essence, there are two parts to making the right decision. Identifying the technologies or solutions that will add value in line with your organization's needs. And knowing how to implement them so that they deliver this value in the right areas – without creating new risk.
For most, the process starts with the right expert partner. A consultant who spends time listening to what you need, then works in tandem with you to find a way forward. This kind of outcome-focused approach goes a long way.
But you should also consider if your provider of choice has the breadth of technological knowhow to understand your current estate as well as any new technology they are suggesting. Plus, they should be able to direct this technical nous firmly towards the strategic vision of your organization.
Next, the challenge is to implement and adopt your solution in an effective manner. Again, this is about far more than technical expertise (as important as that is).
Is the approach to deployment right for your organization? This will depend on numerous factors, including your aims, your sector, your people, and their workstyles. It's therefore key that a partner knows how to support you with cultural change.
Otherwise, your organizational processes might not be able to keep up with the technology you put in place – undercutting its potential to make things better.
Flexibility and agility - key to a successful multi-cloud future
Of course, whatever solution you deploy, you'll be relying on it for many years to come. Not in its current form, though. In some new configuration that fits the needs of the times. Flexibility and continuous improvement are crucial to staying agile and thriving in the future. When selecting the ideal solution from the right partner, then, you need to consider what support you will get with managing and optimizing it.
Will you be able to flex and scale your solution in order to react to sudden change? Just consider the sudden shift to remote working that we saw in recent times. We helped numerous customers tackle this in days. For example, we moved 15,000 employees of one professional services firm to virtual desktops on Microsoft Azure in just a couple of weeks.
Change and uncertainty look set to continue. So, it's also a good idea to know if a new solution will free you to shift your mode of operation back and forth – for example, between physical and digital channels. Or if it will allow you to shift from reactive to proactive operations. These are all questions your technology partner should be able to answer for you.
With a more resilient foundation, it's easier to start to explore more innovative uses of technology. We see this with our customers every day.
To take just one example, we helped ConnectedLife use the IoT to maintain the safety of older people who live alone. The health-tech company uses our sound analysis tool to detect unusual events – without recording conversations. It then alerts family or carers to these events.
In this case, the outcome is an innovative way for the health industry to protect vulnerable people – while respecting their privacy. But it's exciting to project the progress that could be made across sectors with the right solutions in place.
So, another key question to ask yourself about a new investment is, will we be able to make the most of our data and take advantage of the latest technologies?
The solutions you select are central to transforming your organization. But the choices you make are multi-layered. So, it follows that any provider you work with should be able to look at transformation through a number of lenses.
This results in a unified, iterative approach, which helps you to respond to (or even anticipate) change. In this way, you'll be ready for whatever disruption or opportunities come your way.
You can access more information about Fujitsu and our partnership with Microsoft at www.fujitsu.com/global/azure
by Thomas Häggström
Fujitsu
March 29, 2021