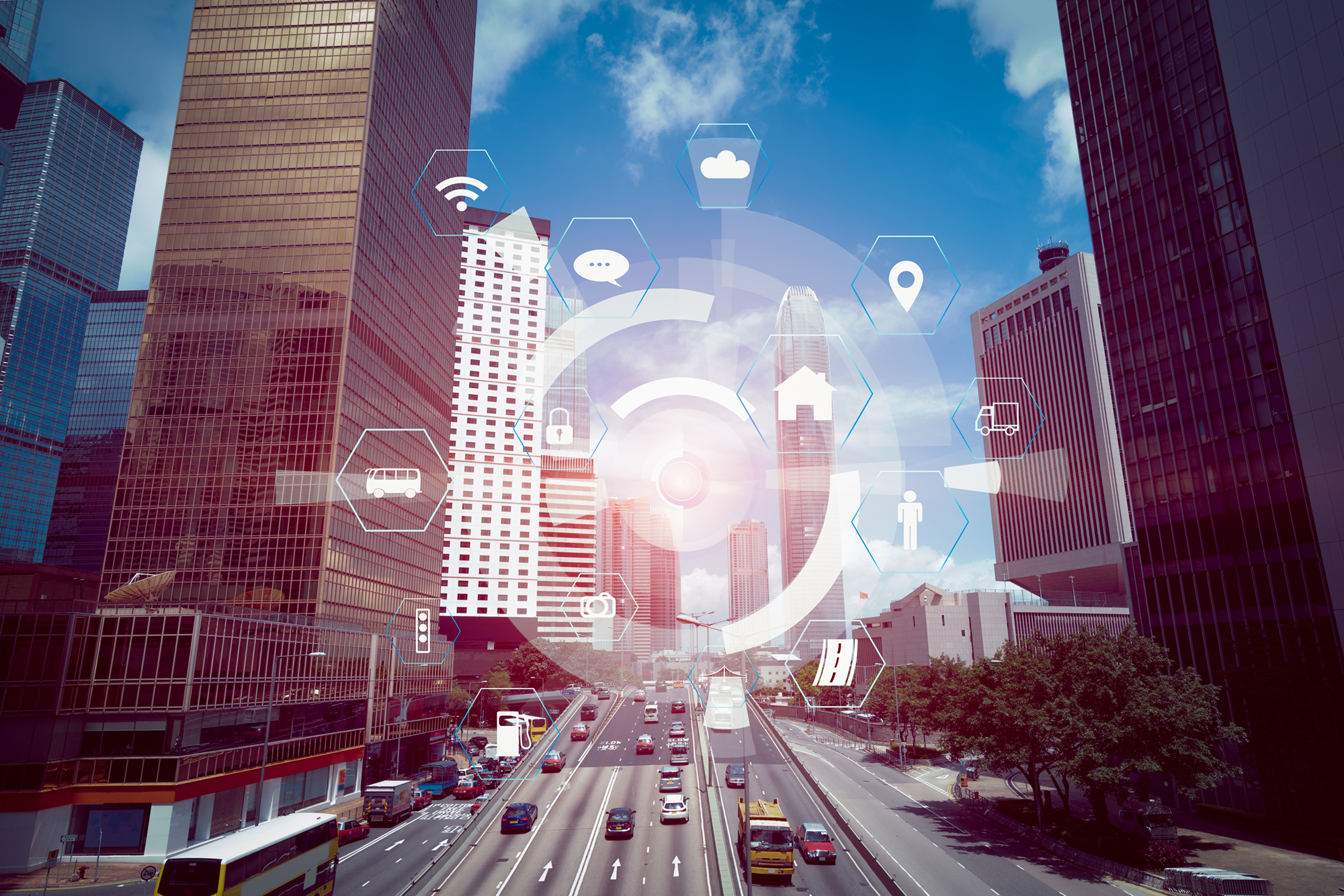 When smartphones were first introduced, as consumers, we were all thrilled to have mobile email. But it took just five short years for smartphones to completely transform our lives – delivering a proliferation of services and business models that we couldn't previously have imagined. This scale of change is a preview for the impending mobility revolution that is just around the corner – and which will transform the automotive and transport industries as we know them.
When I talk about the digital transformation of the automotive industry, many people assume I mean the widespread availability of autonomous vehicles. While it is true that increasingly intelligent cars, loaded with an astonishing amount of advanced technology, represent the evolution of our everyday runabouts – the reality is that from an industry perspective, these are just the beginning.
That's because the automotive industry's transformation will involve it being absorbed into a far more encompassing new sector – Mobility. This will affect everything from how we live to the services we consume. I recently shared the key trends driving us towards the emergence of this new reality – Consciousness, Connectivity, and Convergence (if you missed it – catch up here).
We are changing the relationship we have with our vehicles due to factors such as increasing concerns about our impact on the planet, our insatiable thirst for instant gratification, and influential megatrends such as the explosion of data and the inexorable move to large urban environments.
We have witnessed these trends over the last few years. It's fair to say that the move towards mobility is as inevitable as a river's flow. However, this year's pandemic has acted like a storm that has swelled that flow – causing the river to move with greater intensity and speed. That means that the expected S-curve of transformation towards mobility will start sooner than we previously anticipated. We anticipate the tipping point for change happening as early as 2025, with market maturity for mobility achieved as quickly as 2030.
If that's the flow of the river – then where will it lead? Towards an entirely service-oriented industry, whose purpose and aim is to deliver different assets to consumers. This year, we've embraced home delivery for many necessities and have increasingly turned our backs on vehicle ownership to opt for car-share offerings. But this is only the start of a proliferation of new services we haven't yet imagined, that will connect people with capabilities and convenience at a new level.
The foundation of these new converged offerings is transportation – but it won't look anything like the automotive industry we know today. Instead, we'll see it diverge into three key areas of focus:
Pure play Mobility-as-a-Service providers (MaaS) who will deliver aggregated, value-adding services to consumers, mostly based on assets and services assembled from other players
Vehicle-as-a-Service (VaaS) providers who will offer multiple forms of transportation, including autonomous cars, sold as a service to mobility players
Component-as-a-Service (CaaS) providers who will supply the VaaS industry with everything from car seat-as-a-service to steering wheel-as-a-service using a consumption-based model
The challenge for today's traditional manufacturers is to identify where they will fit into this Mobility future. Each segment has both opportunities and challenges. The most significant of these is in the MaaS provider space. These providers will own the customer relationship – and therefore have the opportunity to reap the most substantial profits. However, customer loyalty has already been established with many existing converged businesses, such as Amazon, raising the bar for entry for new players. This poses a significant challenge for today's vehicle manufacturers, whose customers are more likely to have a relationship with their dealership or their financial service company.
The Vehicle-as-a-Service group will essentially continue to supply vehicles but will not attract a price premium through brand differentiation. Vehicles will primarily be considered as commodities, making the most pressing issue about driving costs down to be attractive to the MaaS companies. Meanwhile, CaaS businesses will be the ones who bear the cost of manufacturing products – and their greatest opportunity will be how to offer the best customer service.
Fujitsu and Mobility
Fujitsu is working with disrupted industry players today – helping them identify the customer experience model they want to address within the future mobility ecosystem. We see their journey towards that Mobility-focused future in terms of the Now, the Near and the Far - that is the short and medium term goals that will help them reach their long term objective.
Working to optimize the Now, we focus on enabling companies to keep pace with the industry and stay relevant, such as delivering popular electric vehicles, enhanced connectivity features, and over the air (OTA) updates. We're also helping manufacturers effectively manage and monetize their data – unlocking its potential to create new value. Ensuring the security of this precious information is another priority as vehicles continue to transform into mobile technology hubs – tracking, creating, and receiving a massive amount of data. Maintaining its integrity is crucial to sustain consumer trust.
To support this transformation process – from ideation to technology implementation, Fujitsu has created a dedicated mobility team. We are taking a consultancy-led approach that leans on wide-ranging IT integration skills and draws on deep industry experience in the disrupted markets. We will make this journey alongside our customers – a journey that, by 2030, will have created a $2 trillion worldwide Mobility market.
The priority for businesses today is to map out their own 10-year journeys. There's much work to do – starting with the Now, making sure that they are agile enough to keep pace, and laying the groundwork for their future selves. And for now, there's everything to play for - just as we witnessed with the smartphone revolution, we expect that the industry leaders leading the initial disruption will be displaced by the end.
Don't delay – get in touch to start planning your service-led future and prepare for innovations we can't yet imagine.
For more information on the Mobility Revolution – watch my recent presentation on "Exploring Mobility" from Fujitsu ActivateNow: https://event.on24.com/wcc/r/2748953/D18CF860BBDD3EB2E1A7C61E835ECE89
by Paul Warburton
Fujitsu
January 28, 2021