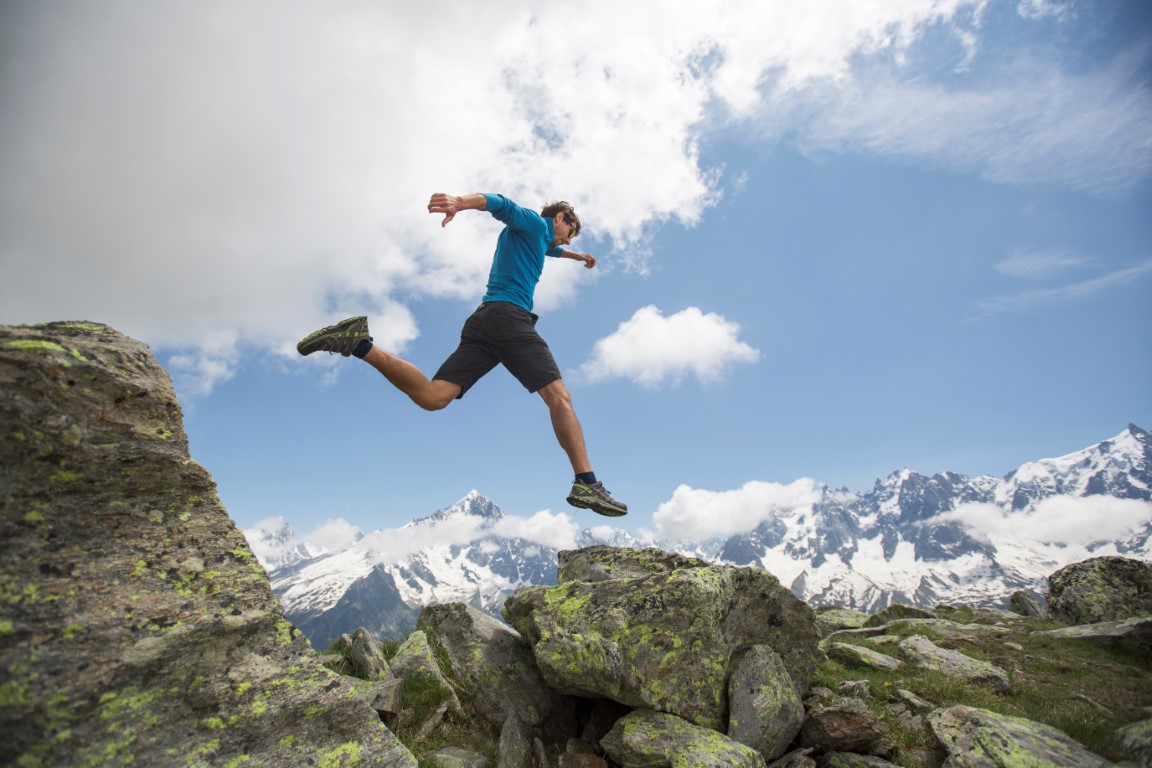 "It's never too late to become what you might have been"
I came across this quote not too long ago and it really resonated with me. I've read that there's a bit of controversy as to whether the quote can really be attributed to George Eliot, but it was shared with me virtually by a truly inspirational running coach and elite athlete named Tommy Rivers Puzey.
I've never met Puzey, but I've contributed to his cancer treatment fund and run with him via an app on my treadmill dozens of times. I'm also constantly amazed at the knowledge and words of wisdom that he shares for someone who I now consider so young (36). When you think about that quote, we – as people, as organizations, as a society – are all constantly evolving and have the ability to change and the power to control much of our future.
Individually, some may want to become a better parent, a better spouse, do volunteer work, or simply make a difference in people's lives. Others may have aspirations to learn a new skill, take on a new profession, or become a better leader.
I don't mean any disrespect to the potential power of this message, but I started thinking about it from a corporate perspective. We're now in the era of shrinking S&P 500 lifespans with new household names outperforming established brands. Companies are struggling to maintain their relevance, let alone grow, due to the failure to adapt to changes the markets are demanding.
It doesn't have to be that way. To paraphrase Eliot's quote, it's never too late to become the company you should have been. In order to move past this status quo, it is critical to combine the vision and goals of executive leadership with the enablement that resides within the IT organization. Each company that does this has the opportunity to evolve for the future, which leads me to digital transformation.
Digital transformation or digital brakes
Digital transformation, or DX, is not an all-or-none proposition. That message is commonly avoided in the hundreds of marketing campaigns out there that tend to blur the lines of reality. There are some tremendous options out there that can deliver real business value.
Many are attractively positioned on a monthly subscription basis, but these aren't car leases – you can't simply trade them in every few years for a new one. Don't be confused with how you pay for something versus the investment being made. Take a step back.
What to do with your existing ERP
Many of my clients are in the manufacturing industry and have spent years investing in building custom ERP solutions, predominantly within the areas of supply chain and manufacturing. It is these custom solutions that give their companies a competitive advantage.
These companies may not have anything to teach the world when it comes to recording a journal entry, but they are experts in how they make their products. Their investment was a platform that could be tailored to meet their needs.
The idea of simply switching platforms in an effort to "go digital" doesn't make sense to me because there is an extremely high probability they would be starting all over and have to build those same competitive differentiators once again on the new platform. I struggle with that from both an organizational change management perspective (massive change and the associated resistance) as well as from the cost justification perspective (when their existing solution is relatively stable).
There are too many examples out there of expensive failures trying to chase elusive promises of digital transformation. The challenge I've seen is that many companies don't know what direction to take or they're getting advice from someone who hasn't had to live with the ramifications of their decisions – they have the wrong coach.
Maximize your existing investment
I talked about marrying executive goals with IT enablement and will share a vision for profitable evolution. A simple, yet key tenet of this philosophy is to maximize the existing investment clients have in their ERP.
This doesn't mean remain stagnant, but it also means don't throw the baby out with your digital bathwater. My philosophy is about targeted initiatives that take advantage of opportunities to build upon one another in a prioritized order that benefit all lines of business.
Line of business funding comes secondary to establishing a sound foundation for all, and all foundations need occasional repair work. Obviously, these initiatives may differ by company, but there are certain steps that would benefit almost any organization and some of them are even considered DX:
Upgrade your database and applications to ensure ongoing support and minimize security risks.
Optimize your applications and business processes with new functionality available in the latest releases.
Consider a migration to Cloud Infrastructure for increased performance, better security, and lower costs.
When ready, analyze hybrid cloud solutions that can easily integrate to your core ERP and drive additional value.
Avoid the "just because"
I am a proponent of value and I don't like doing things just because it's a cool piece of technology. I do get a bit worn out with the whole "digital transformation" phrasing, but primarily when there's no details other than "just do it".
I am also a proponent of hybrid models and feel there is still immense, untapped value that can be derived from most ERPs that organizations currently own. Companies need to consider a future state that continues to leverage this while looking at deficient areas opportunistically for solutions that play well together. These areas could be related to Analytics, IoT, Supply and Demand Planning, and a host of others.
My point is: don't turn your organization upside down for years attempting wholesale changes. Wall Street won't wait that long for you to get it right and neither will your employees.
Get started
So getting back to Puzey (or "Rivs" as he's known in inner circles), becoming a better person or a better company is about setting a goal for what you want, and then putting the right plan in place to make that happen including making sure you have the right coach and partnership for success.
I tend to think in terms of multi-stage road maps, whether that's literal road maps doing training runs with Rivs for a race or figuratively building a plan to help large companies transform for the future that take advantage of their existing assets. The planning is the first step and then you have to be prepared to review, assess and adapt along the way as changes occur.
Of course, all of this is assuming you still have ambition to improve. Again, whether personal or corporate: it's never too late to become what you might have been.
You just have to get started.
by Mike George
Fujitsu
December 4, 2020