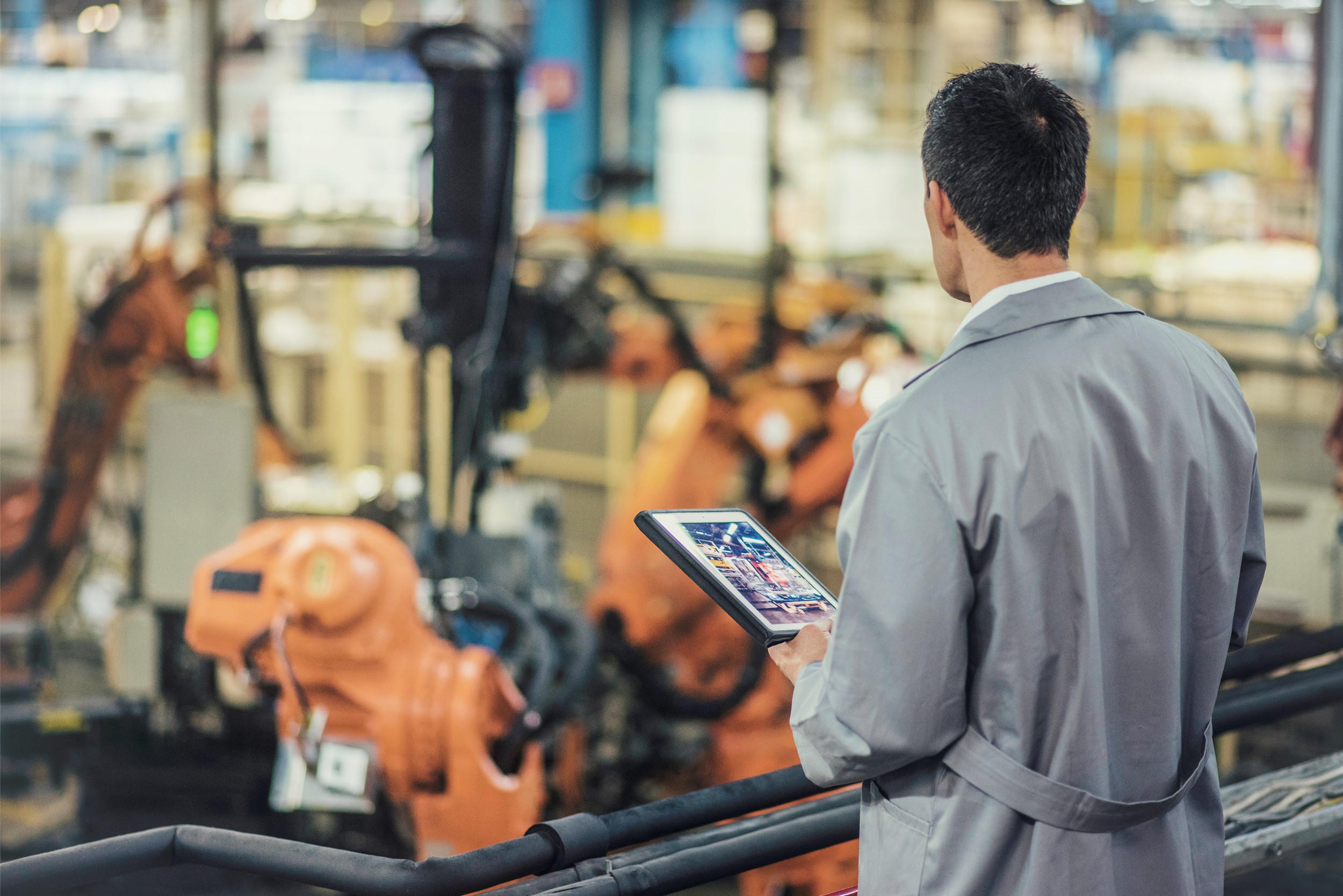 Manufacturers used to be solely in the business of making things. In the pre-digital days, their biggest challenge was finding ways to make those things at low cost and large scale.
These days, it's a different story. Instead of mass-producing for consumers who were happy to purchase whatever goods were available in downtown shops and local supermarkets, manufacturers are faced with a buying public that demands not only customized products, but a customized experience as well.
Naturally, some manufacturers are better equipped to deal with this new reality than others. They tend to be the ones that started life in the digital age and are as tech-savvy as their clientele. In other words, their businesses were forming when speed-of-light shopping trends were becoming the norm.
But what about more traditional operations? The ones that aren't aggressively pursuing digital transformation? The ones that aren't thinking about how to produce a lot size of one? The ones that aren't investing in customer experience?
Unfortunately, they're on the wrong side of the digital experience gap.
Here's what that means in practical terms.
First the bad news: manufacturers like the ones described above are an endangered species – and their more nimble, digitally adept competitors are eager to help them go extinct.
The good news is, the outlook for these digital have-nots is not all doom and gloom. There are concrete steps traditional manufacturers can take to close the experience gap.
It's incredible how many shop floor bosses claim to "know their equipment." They believe that relying solely on their senses and their intuition is the only way to figure out everything from production forecasts to maintenance cycles.
But what could a "smart" solution actually offer? Connected analytics that quantify factory processes, actionable insights that boost optimization, measurable ROI and much more.
If your operation is not among the 70% of manufacturers who believe they need to move faster on digitalization, you're missing out on the one thing that could save your business.
Think like a retailer
Until fairly recently, manufacturers had no choice but to sell through distribution channels, which put a buffer between them and the consumer. Even the definition of a customer was limited to the first level of buyer, which limited the line of sight to the end consumer..
Now that it's easier than ever to set up shop online and optimize order management, there's no reason not to engage with them directly. Not only will manufacturers be able to build loyalty by personalizing the customer experience, they'll be able to quickly recognize shopping trends that can help inform future business decisions.
Not convinced of the value of this shift? Consider this: Organizations that lead in customer experience outperformed laggards on the S&P 500 index by nearly 80%. It's not just about making the best products anymore; it's how you get it in the hands of consumers and use that first touch point to establish a loyal relationship.
Prioritize service innovation
Once your product is out in the real world, that's not the end of customer engagement journey. Make it easy for consumers to keep your brand top-of-mind by wrapping services around the goods you produce.
For example, an app that offers added value—such as customized service, entertaining branded content or an interface with the product itself—is a great way to place a unique, personalized experience in the palm of your customer's hand.
A recent Forrester report found that customer-obsessed businesses expect to be 7x more relevant to consumers, 5x more likely a top provider of products and 4x more profitable. In my view, an obsession with customer experience is not only healthy, it's essential in a crowded field.
If you take one thing away from this article I want it to be this: It's never too late (or too early) to begin harnessing the digital trends that will help your operation thrive. I encourage you to learn more at the Fujitsu Manufacturing Hub.
I'm looking forward to co-creating a successful future for your business!
by Ruchir Patel
Fujitsu
May 15, 2020