Editor's Picks
One researcher's quest for life-saving breakthroughs in tsunami flooding prediction using supercomputer Fugaku and AI
Fujitsu / December 10, 2021
As Fujitsu continues innovating and rolling out technology across society, we aim to bring about a resilient society which prioritizes an environment where people live in prosperity and peace of mind. Since 2011, when Japan suffered terrible losses to life and property from a massive earthquake that triggered a devastating tsunami, Fujitsu been working on high-precision tsunami flooding simulations using supercomputers and AI technology to help ensure safety and security. This collaborative initiative between industry-government-academia delivers individualized predictions of flooding from tsunamis to people in different locations with speed and accuracy.
We interviewed Yusuke Oishi, project leader at Fujitsu Research, to ask how Fujitsu got involved in the development of tsunami flooding simulations and his thoughts on mitigating natural disasters.
Saving as many lives as possible using tsunami flooding prediction technology
- What made you think of developing AI-driven tsunami prediction technology?
Yusuke: I had been thinking of how to use the most advanced digital technology, such as AI and supercomputers, to solve social issues. Ever since I joined Fujitsu, I've been involved with research on AI and simulations using supercomputers including K computer and Fugaku. In 2010, I joined Fujitsu Research of Europe Ltd in the U.K. and worked on joint research with European universities. We started research into applying cutting-edge, sophisticated simulation technology to the field of disaster prevention.
- I heard that you initiated joint research on tsunami flooding prediction together with the International Research Institute of Disaster Science (IRIDeS) at Tohoku University following the 2011 Great East Japan Earthquake.
Yusuke: Tohoku University had an excellent simulation technology to predict the time from the occurrence of a tsunami to reaching and flooding the coastal areas. However, the enormous calculation requirements made it difficult to provide detailed predictions on inundation of coastal and city areas in real time. Information on when and at what scale a tsunami might reach a certain area is a matter of life and death. Since there is an inherent degree of uncertainty in disaster predictions based on simulations and AI, the issue of how to utilize the information is still a source of discussion. Having said that, we are in need of a technology to deliver high-resolution simulations on a real-time basis so that residents will be able to evacuate as necessary.
In spite of all the advanced technologies we have today, the damage inflicted by the 2011 Great East Japan Earthquake was catastrophic. We have had major tsunamis many times in the past which left behind extensive damage, so I had a strong desire to leverage our technology to mitigate the damage during the next event. This was how we promoted the research of delivering real-time tsunami flooding predictions.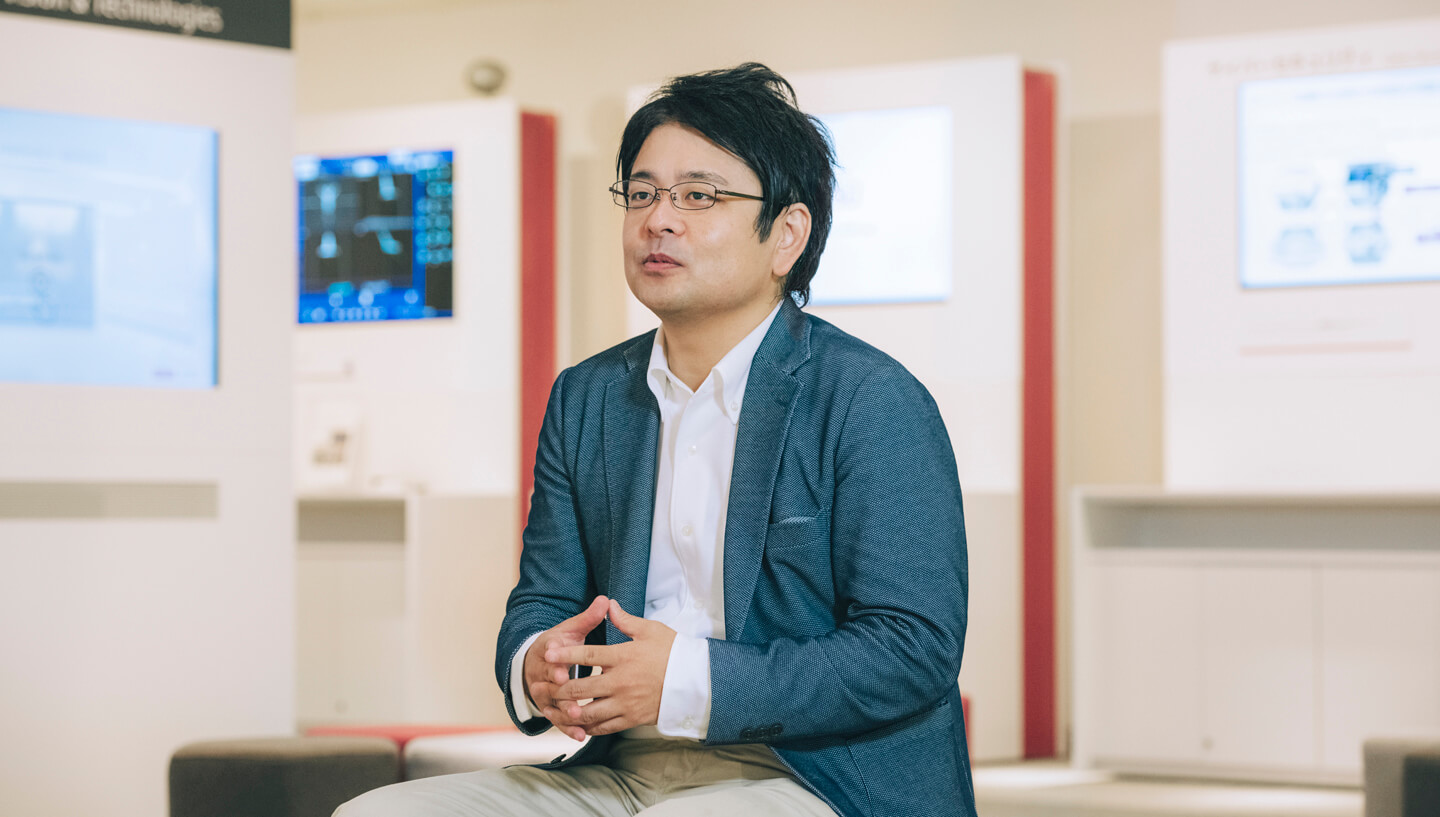 Making accurate predictions possible on a PC
- As a preventive measure against damage from tsunamis, you developed tsunami flooding prediction technology using K computer in 2015. Would you tell us about this technology?
Yusuke: It's a technology for real-time simulation of how far a tsunami will inundate the land before it reaches the coast. We tested with K computer to produce a real-time tsunami flooding simulation and succeeded in formulating a high-resolution simulation in a short period of time. By entering an estimate of an offshore tsunami's status, we were able to predict the flooded areas of the 2011 Great East Japan Earthquake in a matter of two minutes.
- In February 2021, you developed a method of producing high-resolution flooding predictions on a PC using Fugaku and AI, correct?
Yusuke: We had to use the supercomputer to produce detailed tsunami flooding predictions on a real-time basis. Of course, supercomputers aren't ubiquitous, so we used AI technology, which has evolved rapidly in the decade following the earthquake. Based on the simulations made by Fugaku, we generated 20,000 sets of "training data" to teach the AI the relationship between the tsunami waveform observed offshore and the inundated status of the coastal areas.
Production of training data requires a large volume of high-resolution simulations, which is not possible without a supercomputer. After inputting training data into the AI, the AI was educated along a set of parameters. This "educated AI," which is small in size and requires a smaller calculations to make predictions, can work on a computer. This has brought us closer to putting the system to practical use.
Specifically, when we feed the AI with observed data, including sea-level changes detected offshore at the occurrence of a tsunami, it can analyze the inundation extent, the height and the arrival time of the tsunami on land. We are now considering how to put it to practical use in the disaster prevention administrations of municipalities, for example.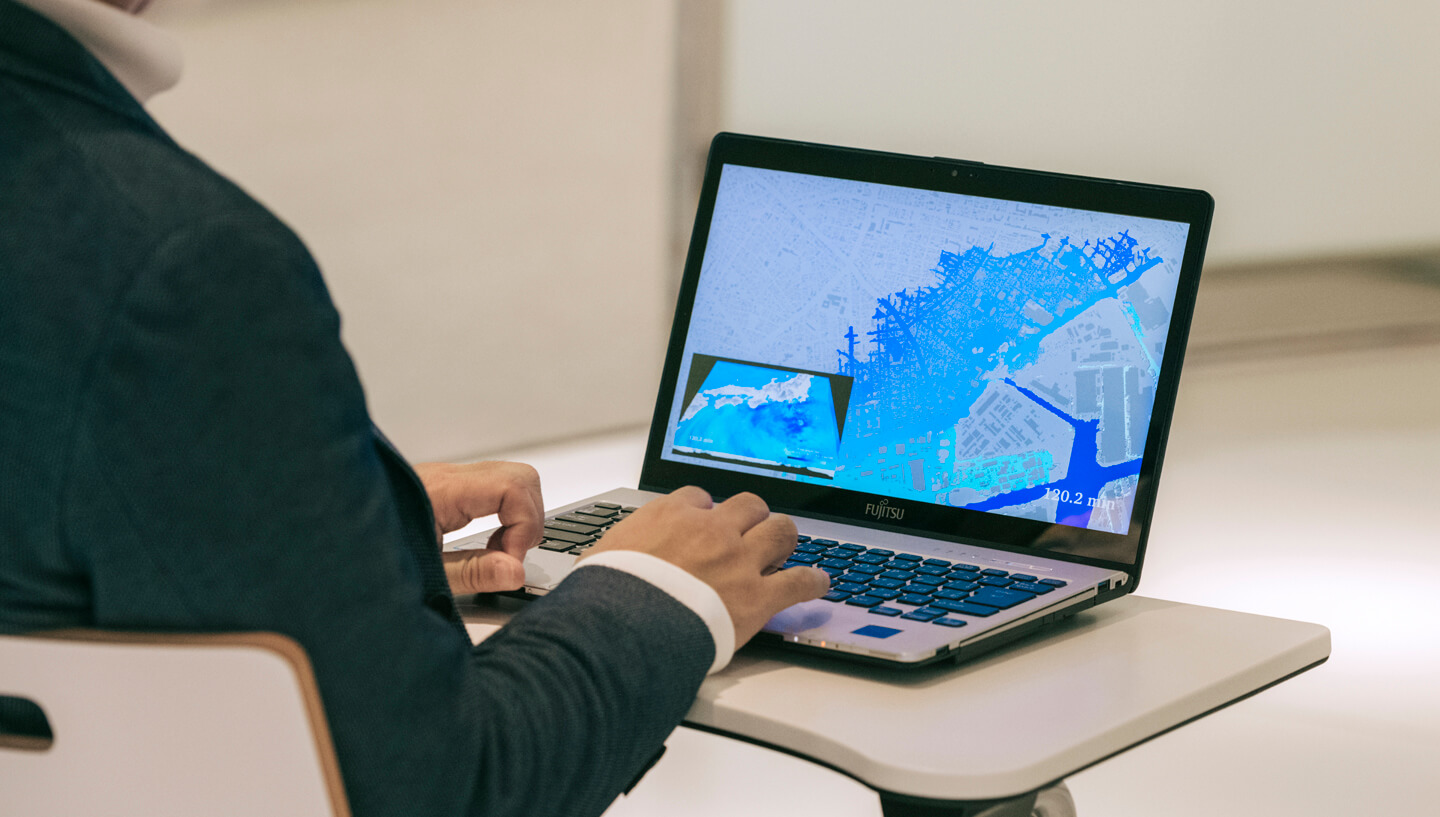 Involving citizens to connect technology with behavior change
- In addition to developing tsunami flooding prediction technology based on simulations and AI, I believe you have also conducted proof-of-concept experiments on disaster evacuation in collaboration with Kawasaki City since 2017.
Yusuke: Yes, this a collaborative project between industry, government, and academia initiated by Prof. Fumihiko Imamura, director of the International Research Institute of Disaster Science (IRIDeS) of Tohoku University, Prof. Takashi Furumura of the Earthquake Research Institute at the University of Tokyo and other experts on disaster prevention studies, as well as the Crisis Management Office of the General Affairs and Planning Bureau of Kawasaki City, which was where we conducted our proof-of-concept experiments. To put the technology to practical use, we need to deliver real-time information that will encourage each citizen to take the most suitable evacuation action. For this reason, we used a citizen-involvement model to move ahead with interactive research on technological development of an evacuation support system.
For instance, during an evacuation drill as part of our proof-of-concept experiment in 2019, we offered citizens the experience of using a trial app on their smartphones to show the AI prediction on inundation potential at their current location. The experiment revealed various issues that needed to be addressed, such as a user-friendly way to display prediction information, compatibility with tools familiar to the users, etc.
No matter how accurate the simulation may be, it means little if it doesn't change the evacuees' behavior. We have to give due consideration to the delivery method to make the prediction information valuable for the recipients. It's not sufficient just to offer technology; what's important is how to make it accepted in society.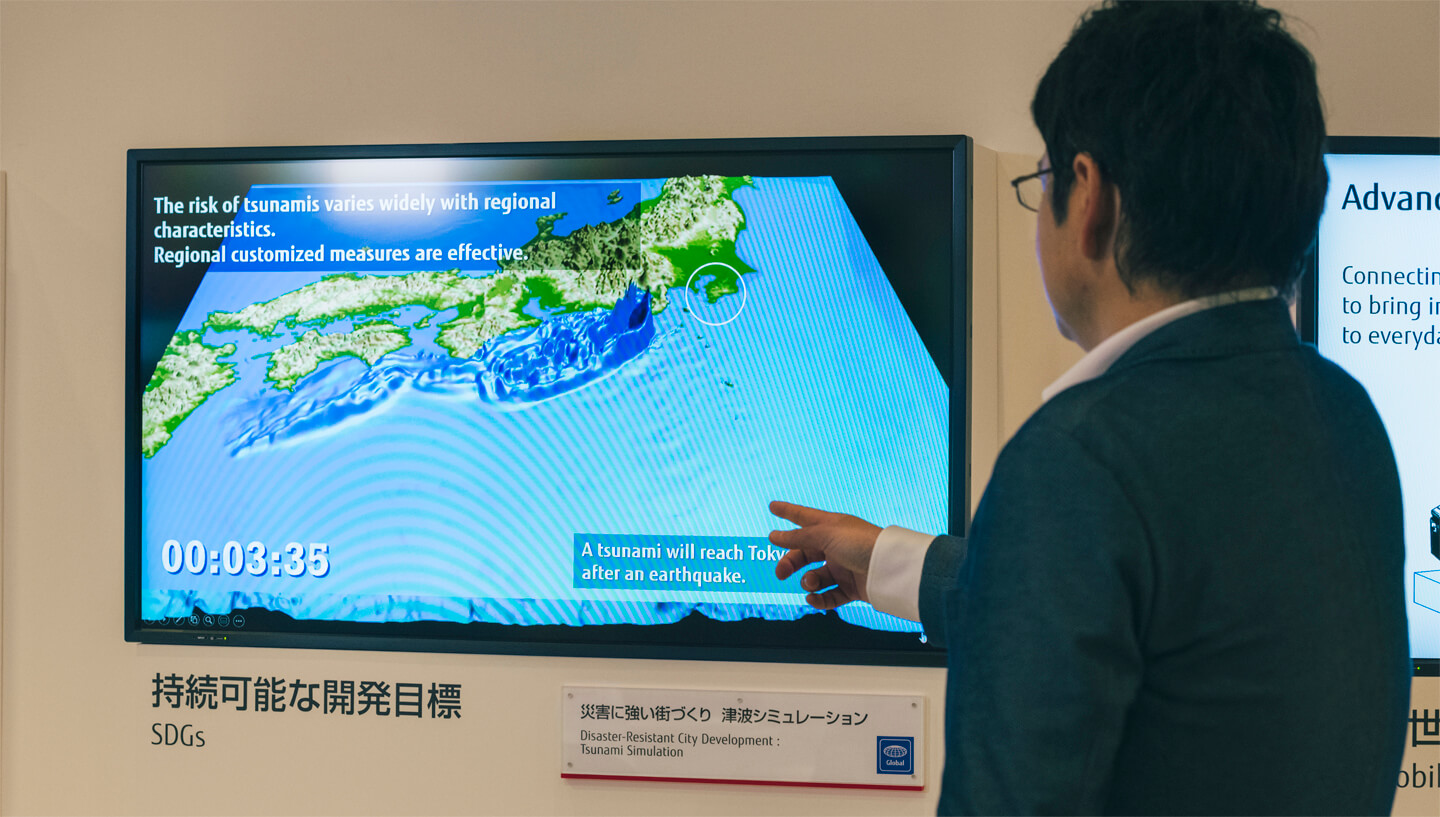 Facing the challenge of natural disaster mitigation with a common sense of purpose
- What do you think is vital in promoting a disaster mitigation project involving many stakeholders?
Yusuke: Through the ongoing project, I want digital technology to take root in society so that proper evacuations are conducted without delay. We all need to embrace a common sense of purpose; many Fujitsu employees are already committed to their work with a purpose-driven mindset. From time to time, we form teams across organizational boundaries. Although it was Sunday morning, a few dozen staff members gathered voluntarily for the proof-of-concept experiment held in the waterfront area of Kawasaki City.
Last but not least, I think creativity is very important. To conceive what doesn't exist in this world leads to our purpose of "Make the world more sustainable by building trust in society through innovation." It is not an easy feat to go from zero to one. We need to rack our brain every day to figure out what exactly needs to be introduced to society. I myself value this approach and Fujitsu, as a whole, has a culture that values creativity.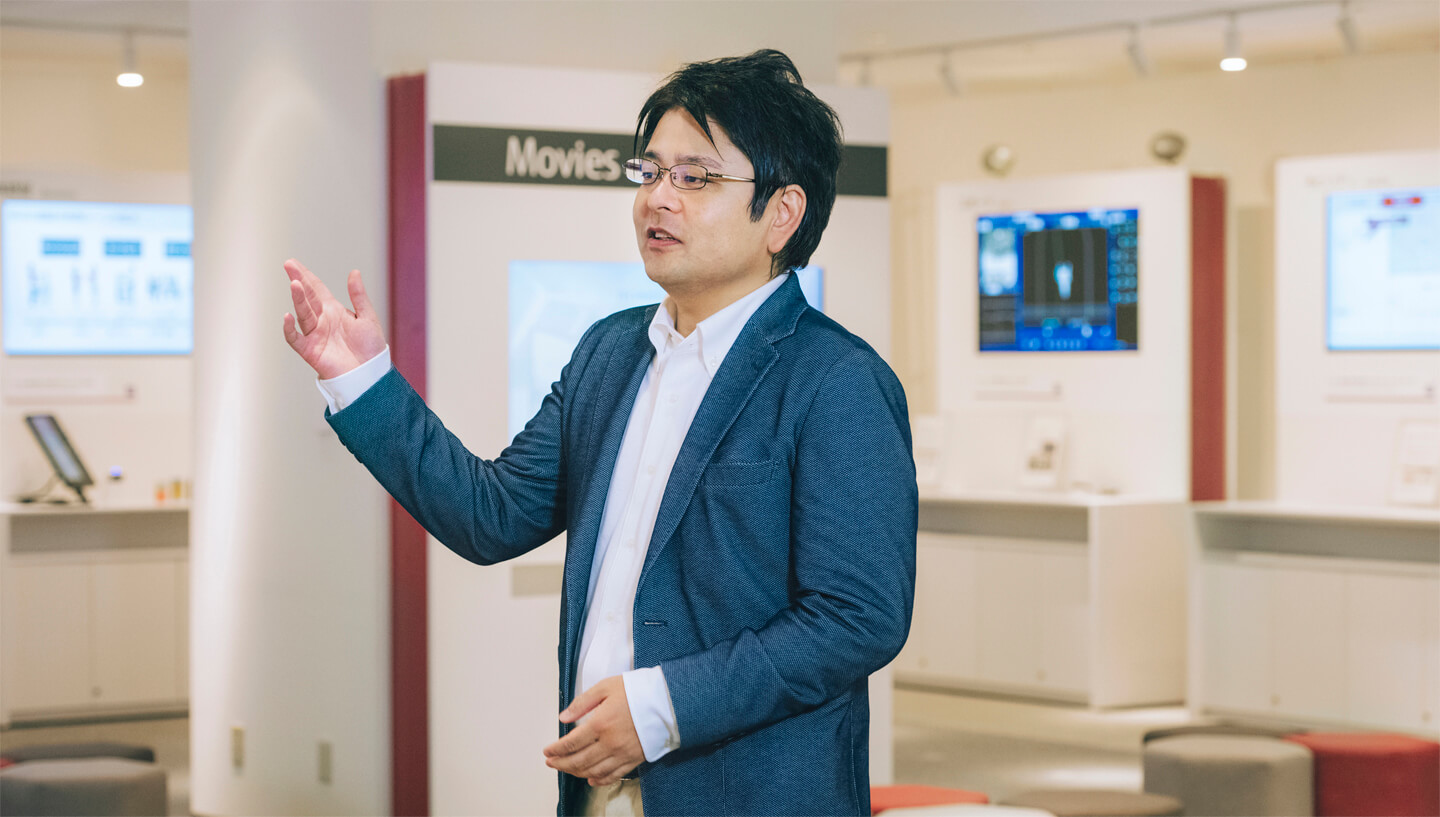 - Now that you have received the Science and Technology Award from the Minister of Education, Culture, Sports, Science and Technology, I'm sure there are great expectations on you for driving practical applications of the technology. Tell us about your goals for the disaster mitigation project going forward.
Yusuke: Our goal is to create a safe and secure society with the use of digital technology. Specifically speaking, we want to introduce what we have achieved through our collaboration with Kawasaki City as much as possible. Today a lot of people inside and outside the company with a common sense of purpose are moving toward the same goal. I know that there is still a lot that digital technology can do to mitigate natural disasters. My present goal is to bring together the best scientific technologies and put them to practical use.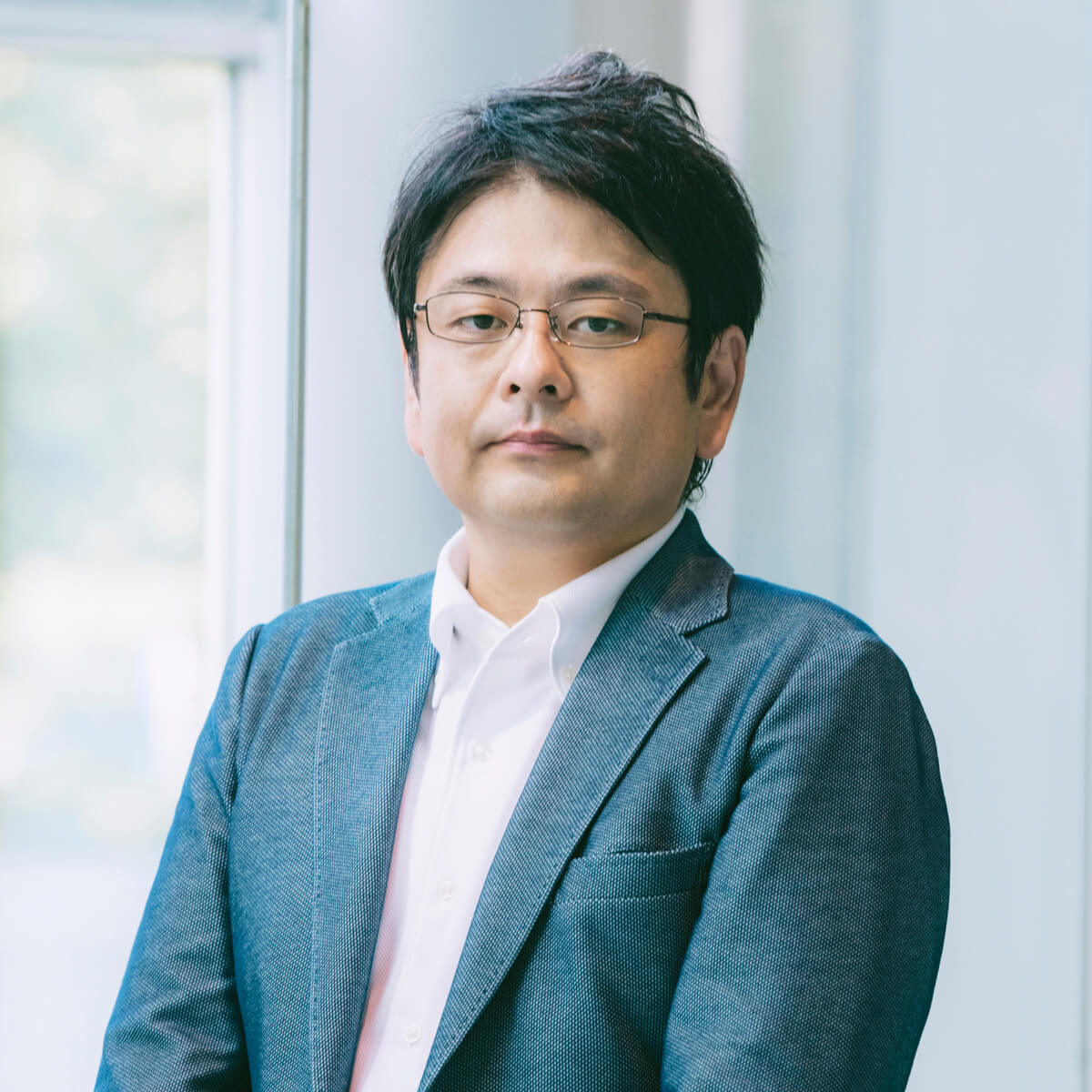 Yusuke Oishi
Since joining Fujitsu in 2007, Yusuke Oishi has been involved in R&D of simulation technology using supercomputers. From 2010 to 2014, he worked at Fujitsu Research of Europe Ltd (in London), engaging in joint research on simulations with European universities. Starting in 2017, he has been promoting a disaster mitigation project in collaboration with industry, government and academia, including the International Research Institute of Disaster Science (IRIDeS) of the Tohoku University, the Earthquake Research Institute of the University of Tokyo, and Kawasaki City . He has also been a Visiting Associate Professor of IRIDeS since 2014.