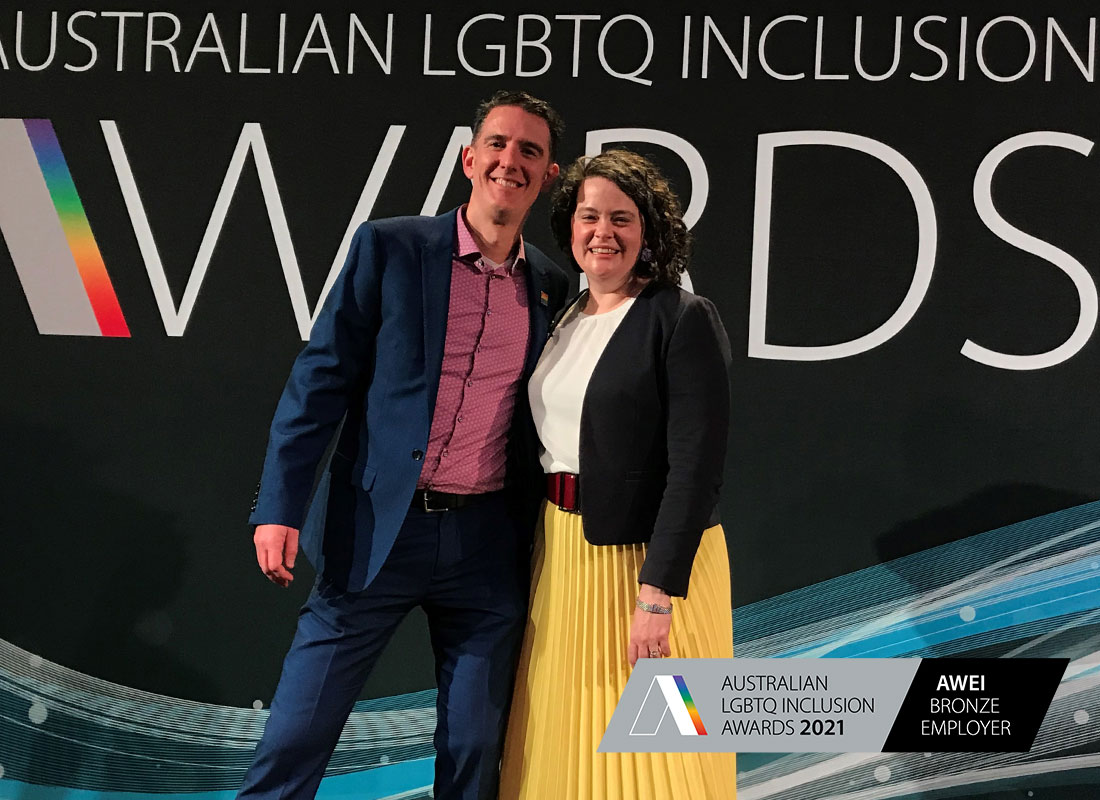 Fujitsu Australia is thrilled to share that we have been named a Bronze Employer at the 2021 Australian Workplace Equality Index awards! We are proud of this achievement as it is our first year of submitting for the awards.
AWEI is the definitive national benchmark on LGBTQ workplace inclusion, driving best practice across all sectors. The AWEI benchmark is rigorously assessed to criteria across 65 questions, and the response to each question must be supported with evidence. Fujitsu's submission ran to 94 pages and over 100GB of supporting evidence! The criteria examine policies, visible inclusion, community involvement, executive involvement, training and development, and much more.
This achievement recognises the hard work of the Fujitsu Pride advisory group, and supports our goal to be a diverse and inclusive employer of choice in Oceania. It also demonstrates Fujitsu's purpose to build social trust, by showing that our organisation values the contributions of all of its employees.
According to Pride in Diversity, the organisation who administers the AWEI Index, the Bronze Tier recognition acknowledges a significant amount of LGBTI+ inclusion work over the past year compared to the national benchmark1. They also mentioned that Bronze employers typically sit between the top 20-40% of organisations participating within the AWEI. Fujitsu Australia's score of 124 out of 200 points places us at the higher end of the Bronze scores, and allows us to be well placed to achieve even better results in 2022. The Fujitsu Pride group is honoured to receive this recognition and looks forward to continuing our work in building a safe and inclusive workplace for LGBTI+ people, allowing everyone to be completely you.
Many of Fujitsu's customers and partners participate in the AWEI Index as well. We extend our congratulations to them and to all participating employers.
---
http://www.inclusiveemployers.com.au/faq/
by Ian Gearey
Fujitsu
May 28, 2021