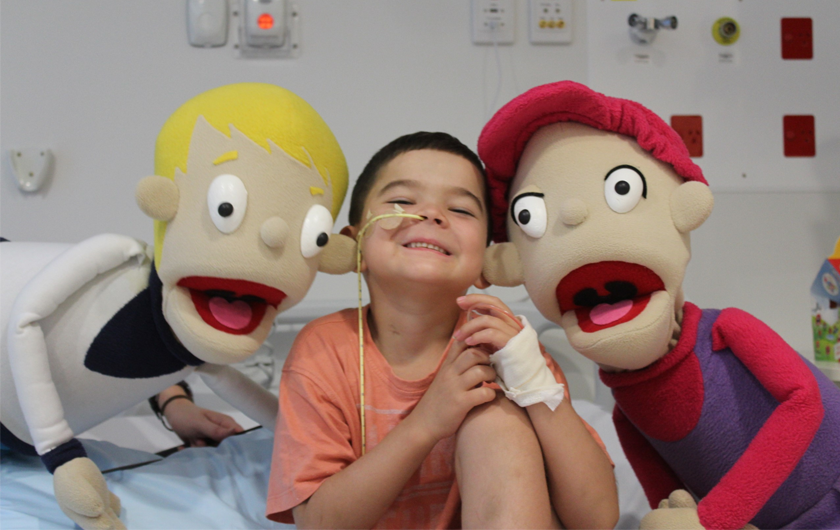 Fujitsu has been a proud supporter of Camp Quality for the last five years. In that time, Fujitsu has raised over $500,000 for the charity and hosted regular events and activities to help change the cancer story for kids and their families.
Camp Quality, has recently acknowledged Fujitsu's support in a Partnership Video and Impact Report. Below is a summary of the report and link to the video.
At the beginning of the partnership in 2015, Fujitsu provided funding to develop the Camp Quality Online Volunteer Training Program. The success of the program has led to higher rates of volunteer engagement, role satisfaction, clarity and understanding. With 99% of volunteers understand their role and responsibility and out of 1300 volunteers surveyed in 2019, they rated their satisfaction on average at 84%, with 52% of volunteers having a 90-100% satisfaction rating.
Fujitsu's support over the last 5 years has allowed Camp Quality to provide 70 children with the full support of Camp Quality over a year: in hospital, at home, at school or away from it all.
In hospital – Camp Quality brings bring laughter and distraction to kids at their bedside via Family Liaison Coordinators and Puppets. Camp Quality's Family Liaison Coordinators made over 500 visits to paediatric oncology wards across Australia in 2019.
At Home – Camp Quality is one of the only national charities to provide accessible education and support for parents and children at home. We also run one day recreation programs that give kids, and their families, the chance to have fun and create new memories that change the cancer story.
At School - The Camp Quality Puppets, Kylie, Dean and Mel, visit primary schools and pre-schools across Australia. They perform a fun, empowering, interactive show that dispels cancer myths and creates an inclusive community for children who have been diagnosed with cancer, or have a diagnosed parent or sibling. Giving students the facts about cancer in this way helps reduce the likelihood of bullying, exclusion and anxiety.
Away from it all – Camp Quality focus on creating moments where kids who are facing cancer can simply be kids again. These opportunities are made available right through the experience: during treatment, in remission and in the heartbreaking case of bereavement. Camp Quality Camps provide kids facing cancer, and their families, with opportunities to laugh, make friends and have new adventures.
Staff engagement
More recently in 2019, nine Fujitsu staff participated in the Sun Herald City to Surf fundraising over $2,500, providing a family facing cancer with the opportunity to take a break, to laugh, make friends and have amazing new adventures. We have also loved hosting Camp Quality at The Wiggles concerts at Qudos Bank area for the last few years, providing kids and their families with a small but impactful way to reconnect.
Each year Camp Quality sends over 8,000 birthday cards to children impacted by cancer, whether it's their own diagnosis or the diagnosis of a sibling. These much-loved birthday cards provide kids with a fun gift to help celebrate their new milestone. Last year the Fujitsu offices across Australia helped write over 1,300 birthday cards to support this program.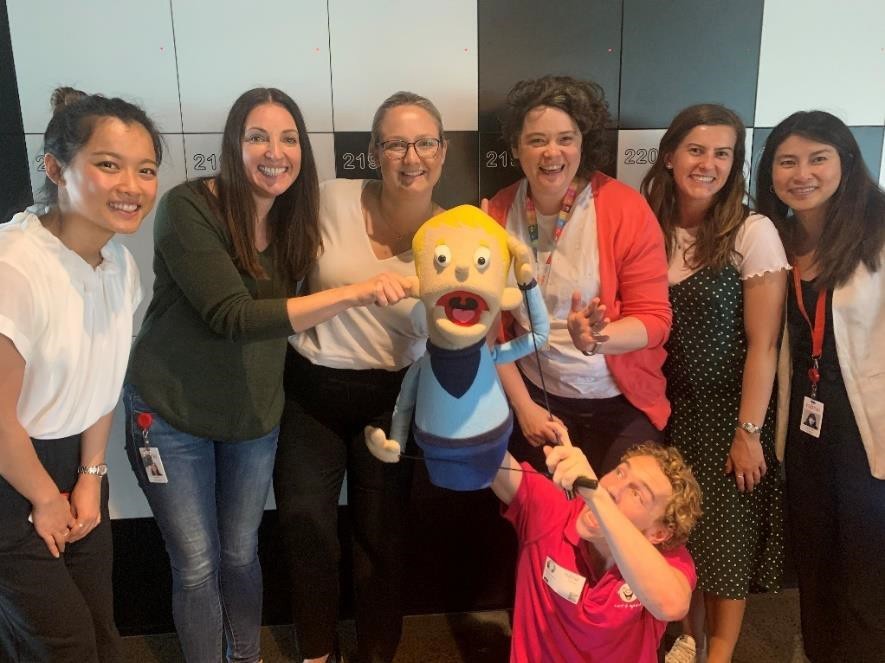 Partnership Video:
Camp Quality has also shared a Partnership Video with Fujitsu which provides a great snap shot of the support Fujitsu has provided over the last year.
For more information on Camp Quality and Fujitsu's partnership please see the full impact report here.
by Fujitsu Blog Team
Fujitsu AUS
February 28, 2020