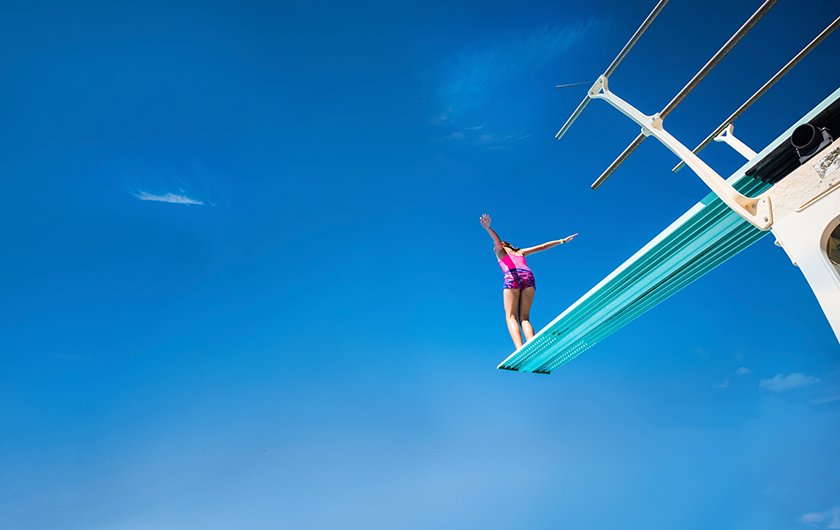 The cloud is changing businesses, technology, and industries as we know them. This sector represents the fastest-growing technology today, growing at an exceptional rate of 30 percent year on year. And no wonder.
Cloud computing brings many advantages to businesses, from the increased agility it gives, enabling them to adapt to a constantly changing market – to the flexible, pay-as-you-go that reduces both capital and operational expenditure.
By embarking on digital transformation journey with cloud, businesses of all sizes are able to focus on their core businesses and on driving the innovation they need to be successful.
And they want to change. In a recent survey, we found that 89 percent of business leaders believe the cloud will be key to their financial success in the next decade,
But the reality of actual cloud implementations isn't always as simple, cost-effective and performance-boosting as expected.
Leverage Fujitsu SpringBoard for a safe, rapid and automated cloud adoption journey.
Cloud services have a heavy dependence on the service model and management framework in which they exist. In adaptable, swift, outcome focused organisations, they thrive. However in traditional, bureaucratic, process driven organisations they are reigned back to the speed of the traditional enterprise.
Governance & Automation
I've written before about the necessity for Transform Your Service in order to unlock the power of the cloud. In this effort, you must adopt an adaptive governance framework, which iterates alongside the business need for speed. Taking quick steps into the cloud requires often small first steps, to allow you to learn through your adoption, many have fallen at the first step of designing a "perfect solution", only to never reach it and to be forever stuck without any progress. As such, it is essential to adopt an iterative approach to your cloud governance, just as your software engineers are adopting an iterative approach to development.
Underpinning this approach to governance is your governance automation guardrails, to allow you to go as fast as possible, while avoiding lawsuits, data loss and jail time. How do you enable your desperate organisation to go fast, without hand holding them and without staying up all night panicking about what they might be doing? The answer is in automated policy and governance enforcement.
Codify your organisational safe guards, prevent unwanted behaviour, and restrict the areas which require consideration and approval, which in turn allows you to permit access to everything else. This should result in a 3 tiered model, which allows unfettered access to all approved service types, enforces approval for services which require further consideration and blocks all access to the services which breach your cloud policy.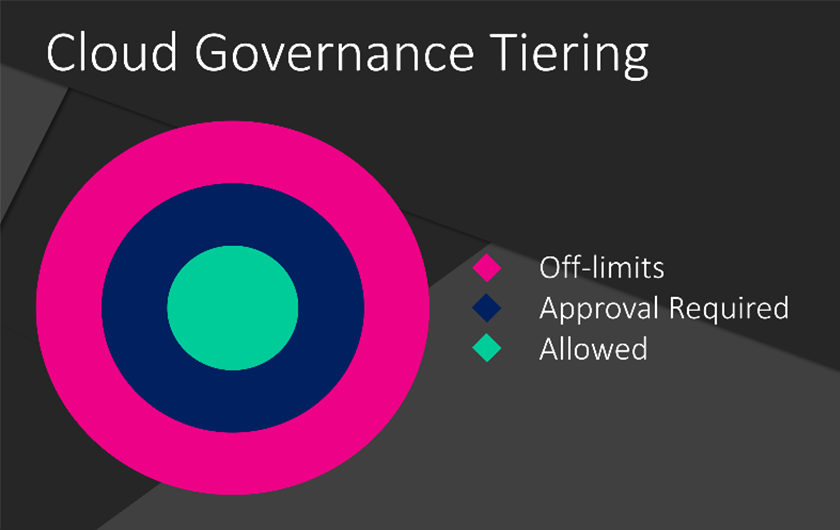 The Cloud Experience
In order to consume these cloud services within the bounds of policy and governance framework, requires a level of controls to be in place. However, these controls must not detract from the cloud experience. You need to couple the cloud experience as closely as possible to the cloud service, without inventing unnecessary abstraction and process to slow down the end result.
Your best cloud experience is one which is rapid and feels unrestricted, while the cloud policies and governance framework provides the safety net and enforce optimised patterns and behaviour which maintains performance and security. For the most part all of this, should be invisible to the user, it should be experienced as assistive, rather than as restrictive.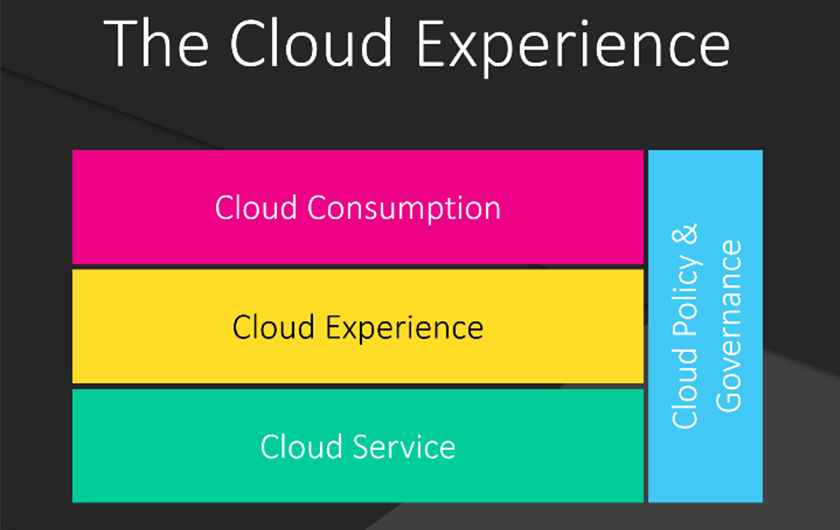 A SpringBoard into the cloud
At Fujitsu we leverage a solution which we call SpringBoard, an accelerated and automated approach to cloud adoption, management and governance. Leveraging cloud native services, Fujitsu Springboard provides features such as:
Cloud optimised templates to accelerate cloud adoption: Empower your engineers and service teams with best practise templates
Next-Generation monitoring: Embrace the speed of cloud native applications with progressive service monitoring for availability, performance and compliance
Cloud-Centric governance: Ensure your organisation remains safe with continuous compliance, enabling self-service and developer access, whilst retaining the requisite controls, alarms and auditability.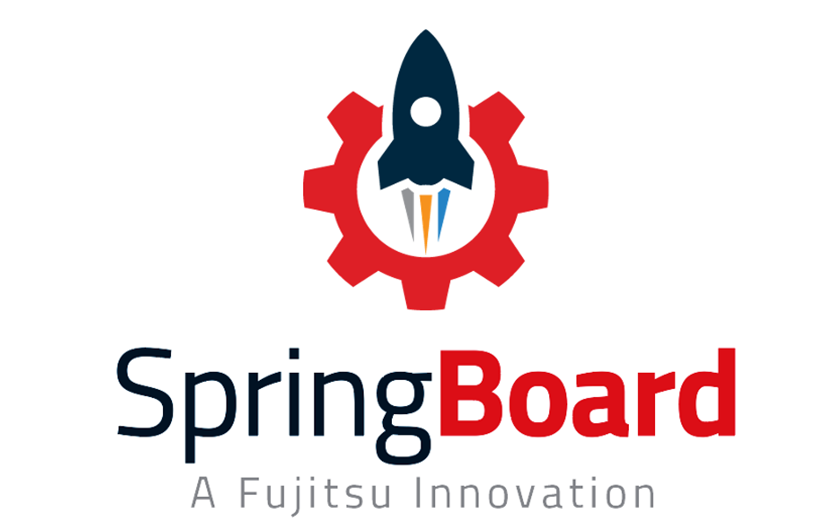 This solution increases standardisation, best practise and cloud optimisation, whilst decreasing the adoption and on-boarding time which is typical to many cloud transformation programmes. It does this whilst minimising the abstraction away from the native cloud experience and implements your guardrails in the background.
With Fujitsu SpringBoard, you can harness the power of your chosen cloud services and unleash your organisation without the traditional red tape which you associate with heritage managed services.
Every customer's journey to the cloud is unique, your appetite for risk, your need for speed, your investment in innovative services, however we all have similar building blocks. Adopt Fujitsu SpringBoard in your cloud journey and benefit from the best practise and automation, while iterating your continuous cloud governance and usage maturity.
For more information about Fujitsu SpringBoard, click here.
by Nick Herbert
Fujitsu AUS
February 4, 2020