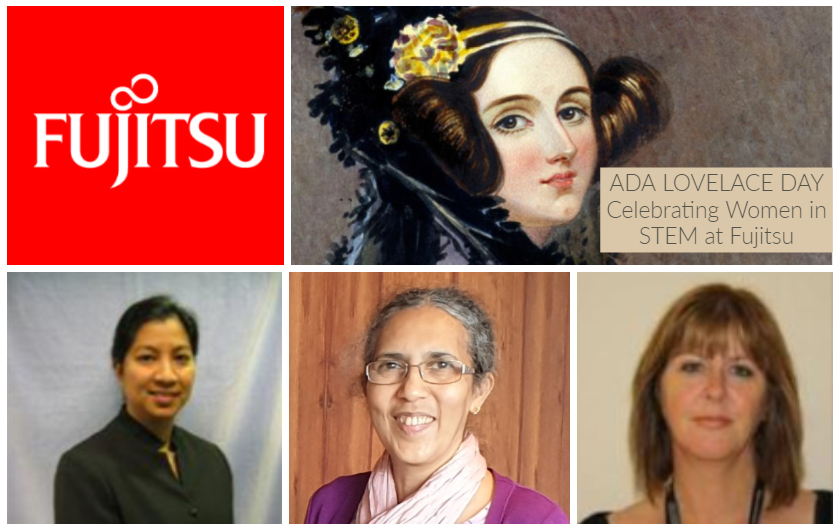 Every year on and around Ada Lovelace Day, people around the world acknowledge and celebrate the achievements of women in science, technology, engineering and maths.
At Fujitsu, we acknowledge Ada Lovelace Day by sharing some of the stories of our amazing Women in STEM. Read on as they share their journey through the IT industry, some advice they would give to their younger selves and more!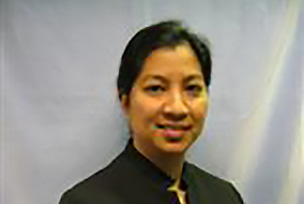 Debbie De Guzman
Account Architect Manager – VIC
How did you start a career in the IT industry?
I graduated with an Industrial Management Engineering degree (with a minor in Chemical Engineering) and applied for a number of jobs in the field only to come in second. IT at that time was about processor chip manufacturing, electronic data processing centres and mainframes.
I was lucky enough to talk to a very smart business woman whose shipping company in Manila was booming. A clever salesman sold her a Burroughs 1900 mid-range (now Unisys) and needed someone to run it. I was interviewed the following morning and signed my hiring papers in the afternoon. I became the youngest manager in the company with a team of 5 running the data centre. I trained and became proficient in the Link 4GL technology at the same time managing the team.
I left after 3 years, a short stint with a bank and then I accepted an offer to work on the Queensland Health Bid for a large IT company. That started my career in IT in Australia. I am grateful for my boss (who happens to also be a woman) who saw my potential and supported my early career years.
What advice would you give your younger self?
Follow your passion, listen and pay attention
Learn from your mistakes
Stay in touch with people
Be part of the solution
What piece of advice would you give other women looking into a career in STEM?
To think that science and technology is a "man's world" is such a cliché. If you are passionate about the science, you should grab it and create a career with the work that makes you feel alive and proud. Challenges will always be there, be it gender equality or work life balance. You make your own path, trust in yourself.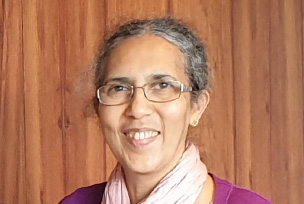 Malathy Thiru
Senior Systems Engineer – NSW
How did you start a career in the IT industry?
I never saw myself as working in IT when I was young. I grew up in a small town on the outskirts of Mumbai in India. Got a Bachelor of Commerce degree and went to work for a bank. Got an opportunity to apply for MBA course in the USA with the help of my cousin. To my utter disbelief I got accepted. I did a 1 year diploma course in Computer Mgmt to skip some pre-req courses for the MBA. That is the only "computer" education I have had.
When I returned to India I got accepted for a Marketing Assistant position at a small software consultancy firm (MASTEK): writing user manuals, product briefings, company profiles etc. One of the directors in this company challenged me to take a technical role in pre-sales and post-sales support for the INGRES database (they had just acquired distributorship for INGRES in India.)
Before I knew it, I was became the resident "INGRES" trainer and pre-/post-sales consultant. INGRES landed me jobs in Jakarta and Singapore. Since then I never looked back. Before coming to Australia I applied for membership to the ACS (Australian Computer Society) just to get my education and work experience "ratified". I found Technical Support jobs reasonably easily when I came to Australia (on a spouse visa). I have since moved on to other technical roles in the Enterprise Systems Monitoring and Service orchestration space.
What would a world look like with complete gender equality?
We would see more males in currently female dominated industries like hospitality, retail, nursing, education and more females in engineering, IT, construction, aviation (not just flight attendants), and space sciences. More female cabinet ministers at the Federal Govt. I hope one day we will have another female Prime Minister in Australia and she will run her full term in Government!
What piece of advice would you give other women looking into a career in STEM?
Automation, Service Orchestration, Robotics, AI are all growth areas in IT. My advice to other women would be to read widely, subscribe to journals and magazines in your area of interest, join organisations such as ACS, FITT etc to widen your network. When looking for jobs be forthright with what you can and cannot do well. STEM is a vast field so find your niche area of interest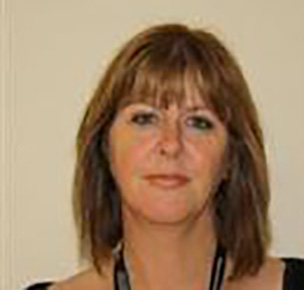 Sue Lamont
Solution Consultant – ACT
How did you start a career in the IT industry?
I started in IT when I was working in the buying office for Grace Bros in my early 20's. The buying office was merging with Myer Buying office and moving to Melbourne. Coles Myer offered affected staff the opportunity to take any roles available in Melbourne as part of the org change. I thought it would be interesting to work in IT, so I applied for and was successful in joining the team supporting the Point of Sale (POS) systems for all Myer Grace Bros stores. At the time, they were Siemens Nixdorf Mini computers. I worked the evening shift, helping 60+ stores do their system close down, providing the organisation with the sales data for the day, whilst attending University during the day.
Have you ever run into any roadblocks in your career journey, and how did you get through these?
The bulk of roadblocks to advancing my career were mainly the ones I didn't know about. The unconscious bias of not being considered for roles and also not automatically being part of a wider community, I tended to not take risks usually attempting to deal with things on my own, which when you are inexperienced can be quite daunting and can make you a little risk adverse going forward. I got through things simply by perseverance, hard lessons and courage, however I wish I had identified mentors and coach's that could have help me to navigate these things better.
Which Women in STEM inspire you and why?
All women inspire me. They continually (as statistics show) take the bulk of responsibility for their own careers, their family (immediate and extended) and their household and continue to be awesome.
What piece of advice would you give other women looking into a career in STEM?
The same that I would give any woman, seeking any career, do what you love, be fierce and go for it!
Thank you to Debbie, Malathy, and Sue for sharing their stories above! Hear more from other Women in STEM at Fujitsu in Part 2 of our series here.
by Chiara Charlton
Fujitsu Oceania
October 8, 2019