What social optimization challenge would you solve if computing resources stopped being a limitation?
Fujitsu / May 23, 2023
Tech futurists sometimes talk about something called "the singularity". Once computers become so advanced, they set off an accelerating virtuous cycle of machine-based problem-solving.

Are we there yet? No, but things are moving pretty fast in that direction. In a few short years, we have finished the era of "big data", where massive troves of data were corralled, tamed and channeled. We are now in a world of "data-driven discovery" in areas that previously looked just too complex to handle, especially ones with significant social impact, such as predictive drug discovery and flooding prediction.
HPC and supercomputing got us here
AI usually gets the credit for these advances, but I will look at things differently. Just as important are advances in the computing infrastructure needed to support advanced decision-making. You can't have AI without advanced infrastructure. For instance, Fujitsu has demonstrated tsunami flooding prediction up to an accuracy of three-square meters, using AI models trained on the Fugaku supercomputer.
High-performance computing (HPC) and supercomputing, where Fujitsu is a world leader*, are the technologies you would expect to hear about here. Every year, the performance bar in classical supercomputing moves higher and higher, driven by improved CPU design, the application of GPUs, and ever-faster internal bandwidth.
* Together with the Japanese research institute RIKEN, Fujitsu jointly developed Fugaku, the world's No. 1 supercomputer in the Top500 list between June 2020 and May 2022, and currently No. 1 in HPCG and Graph500 rankings.
But they are reaching their limits
However, further development of supercomputers will need new ways to expand bandwidth and a way around the end of Moore's Law. If transistor size cannot be reduced further, computing power will also hit the ceiling.
That's why quantum computers are a hot research topic. Operating on different principles, they can process significantly more complex data sets than conventional computers for specific problems and solve complex challenges such as combinatorial optimization problems at very high speed.
Fujitsu has developed the world's fastest quantum computer simulator, which runs on HPC infrastructure. And we are working with partners on a quantum computer that exploits the superpower of quantum technology. Advances are accelerating, and commercial applications are not far away.
Quantum algorithms applied today
As well as continuing to develop "true", gate-based quantum computing, Fujitsu is already a world leader in quantum-inspired computing with its Digital Annealer. This applies algorithms developed for quantum computers on purpose-built digital processors and is available commercially today.
Recent work with the Fujitsu Digital Annealer is transforming humanity's ability to optimize highly complex systems and solve society's pressing challenges. Specifically, Fujitsu has demonstrated a 90% improved efficiency for PPE kit allocation, a 60% reduction in picking times in warehouses, and we have reduced a 40-hour calculation to five minutes to improve automotive manufacturing. And in drug discovery, where the development cycle for faster and better drugs to cure life-threatening diseases can cost up to US$2 billion, our new quantum-inspired platform significantly improves the speed and quality of small molecule lead discovery. It is now possible to deliver novel molecules in seven weeks, reducing the timeline for drug discovery to approximately eight months.
Available for any organization
Until now, the most advanced forms of computing have been in public, university, and commercial research environments. However, access to the classical and quantum logic necessary for radical discovery and transformation will no longer be restricted to the world's most advanced IT departments.
Fujitsu is working towards automatic, AI-enabled selection of resources between a hybrid combination of HPC and quantum logic, easily accessible through the Cloud. This will make it easier for anyone to solve complex problems without having to worry about the underlying computing architecture. Which raises the question: what will happen when any organization can get its hands on high-performance and quantum computing?" Perhaps you already have a view on this. Feel free to reach out to us and let us know the social or organizational optimization challenge you would solve if computing resources stopped being a restriction.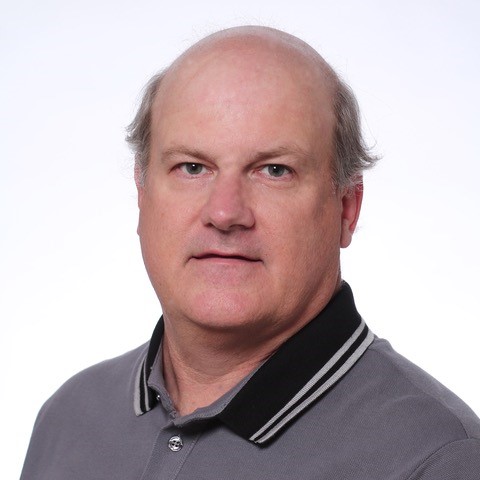 Mike Starkey
VP, AI and Optimization Technology, Fujitsu
Mike Starkey is passionate about Digital Transformation through Advanced Technologies and works closely with the CEO and key stakeholders at Fujitsu Intelligence Technology Limited based in Vancouver, Canada. He is responsible to build a cohesive and comprehensive strategy to drive Fujitsu's technical vision and roadmap, champion Fujitsu's AI, Machine Learning and Quantum-inspired technology solutions, and provide technical leadership to align company objectives with technology and solution development plans.