A legacy of innovation meets a legacy system: Fujitsu takes on an internal DX project with surprising results
FUJITSU / June 28, 2022
Companies using legacy systems are a cause of economic stagnation and reduced international competitiveness, and – despite our expertise in DX innovation – Fujitsu was no exception. That was the catalyst for implementing a new internal approval system that ended up cutting lost time by 30%. Learn how we implemented this new system, how we broke away from our legacy system, and how things have changed since then.
Ongoing use of legacy systems results in annual economic losses of US$95 billion
In Japan, awareness of the "2025 Digital Cliff" is on the rise.
The recently published DX Report (*1) by the Ministry of Economy, Trade and Industry's Study Group for Digital Transformation stated that, "if legacy systems aren't updated by 2025, not only will DX efforts fall short, but Japan could suffer annual economic losses of up to 12 trillion yen (US$95 billion) after 2025." This was a wakeup call across diverse industries that still use legacy systems.
Legacy systems are those that were built using past technologies and architectures, making them difficult to adapt to current technologies. Many of these systems were originally developed decades ago and have become technologically obsolete. They are fraught with problems, such as incompatibility with the latest technologies and insufficient processing capacity, which can lead to system failures.
According to the report, legacy systems that have been in operation for 21 years or more will account for 60% of all systems by 2025. In today's business world, in which speed is a must, that presents an operational burden. These systems can also cause economic stagnation and reduce international competitiveness, making the auditing of current systems an urgent task.
(*1) Ministry of Economy, Trade and Industry: DX Report - Overcoming the IT system "2025 Digital Cliff" and the full-scale deployment of DX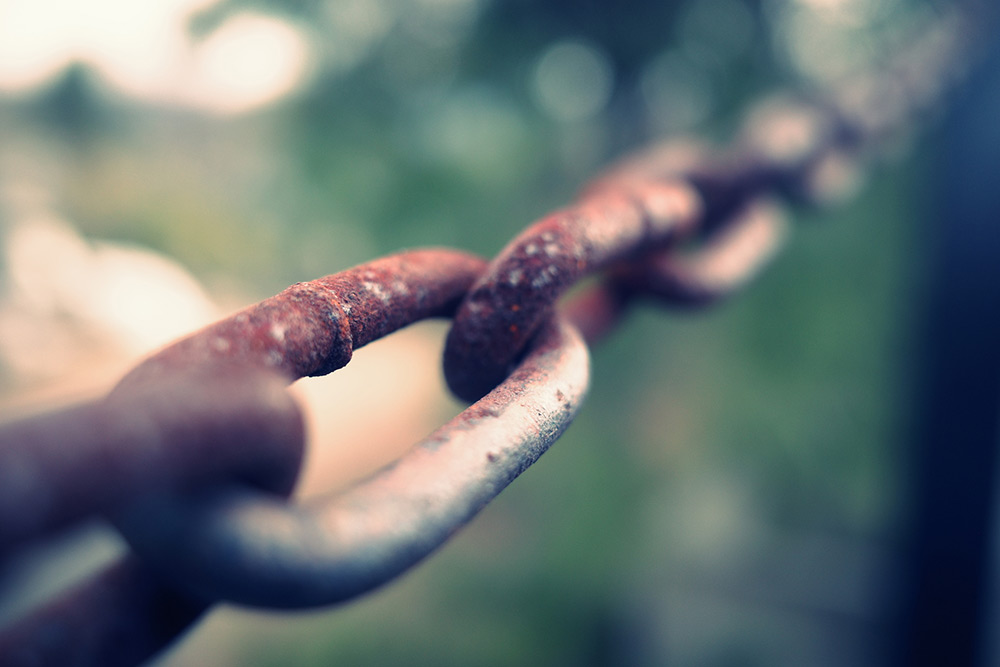 Updating a 20-year-old internal approval system
Like many companies, Fujitsu had also been using a legacy system internally – an approval system had been in use for more than 20 years, in which time it had become outdated and difficult to scale. Each department had its own workflow for approvals, causing bottlenecks in approval times. In addition, Fujitsu's business structure has changed dramatically over the past 20 years, creating a wide gap between system capabilities and business requirements.
In 2020, the "Open DoA" project was launched as a way to standardize processes globally with the goal of facilitating flexible decision making. To understand this project name, we'll need a quick Japanese lesson. Believe it or not, the English word "door" is frequently used in Japanese. However, since there are no hard "r" sounds at the end of Japanese words, the pronunciation is closer to "doa."
So, to a Japanese speaker, the name is a play on words that refers to the idea of opening a previously inaccessible "door" of system renewal and creating a "DoA (Delegation of Authority)" structure. This more approachable and user-friendly concept is new for many employees, and the term "Open DoA" expresses this idea in a fun, clever way.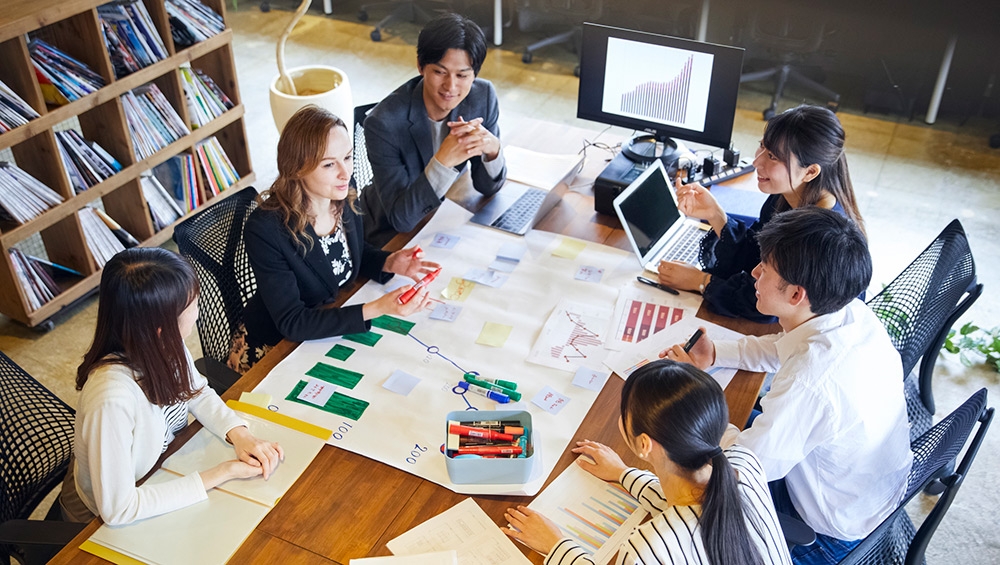 Creating an ideal state with the Design Thinking approach
The first task of the Open DoA project was to envision the ideal state of the system. This was done by adopting a "design thinking" approach to solving unknown problems.
To ensure that all of the roughly 120,000 employees of the nearly 400 Fujitsu Group companies operating in 180 countries would be satisfied, users across a wide range of functions and seniority levels – from operational staff to executives – were directly surveyed for their honest feedback. This helped identify trouble spots and a path forward.
"At first, the project members had different opinions, such as whether to completely revamp the system or follow the specifications of the current system. It was important to listen to the voices of various users and create a vision of the ideal state of the system so we could all be on the same page," recalls Ayuko Hirata of Corporate Governance and Compliance Unit.
Members of the leadership team that is responsible for various types of approvals were also polled. "We interviewed leaders who offered insights about the working styles and usage scenarios of approvers, which was new information to us," says Natsuki Nishizawa of the Design Center Business Design Department. "They let us know how important it is to have functionality that fits the working style of busy executives. We heard feedback like, 'I want mobile support so that I can use it during my spare time such as while traveling or between working hours.' That's why we came up with the idea that the system should also include functions that are not location-dependent, but rather embrace a new way of working."
Based on this groundwork, the team decided on the six axes in the figure below as the primary aims of the project.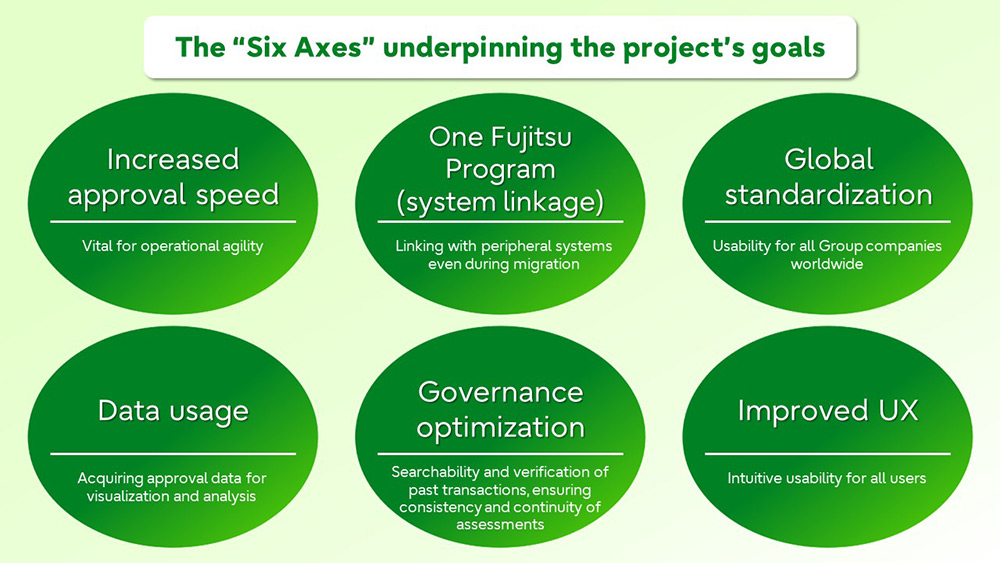 The "Six Axes" underpinning the project's goals
Approval times reduced by 30% with the new system
There were about 80 members involved in the project, spread across multiple departments. After clearly defining the five pillars of the project (see figure below), progress was made in an agile manner based on the principles of design thinking. The fact that it proceeded in this way is evidence that company-wide transformation activities have become widespread – Possibly due to Fujitra, a Group-wide initiative launched in 2022 to transform Fujitsu itself.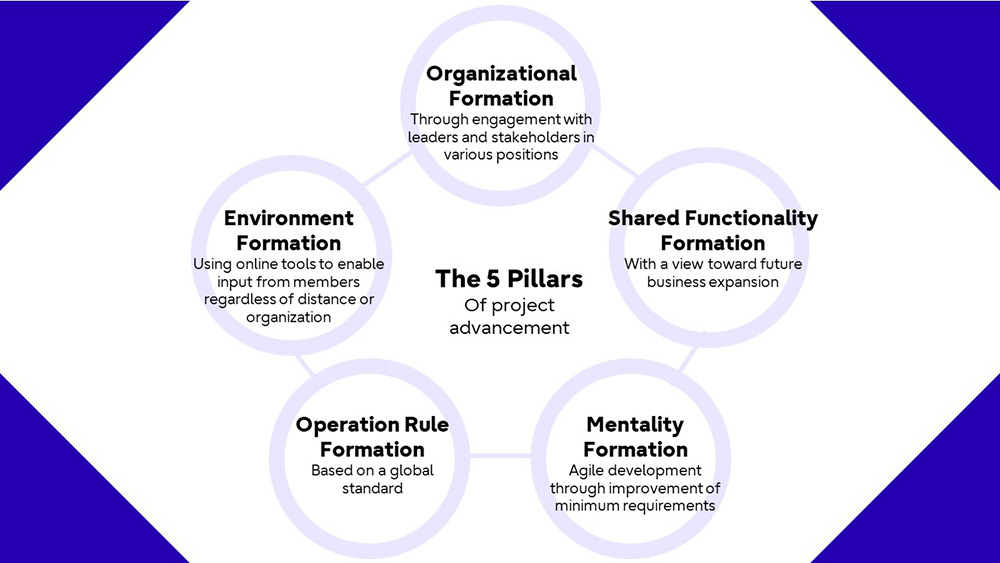 The 5 Pillars of project advancement
The construction of the new "KESSAI" approval system started in August 2021 and six months later, in January 2022, the first version was released to Group companies. In May 2022, the second version was released for Fujitsu itself. The following is a list of achievements.
Capabilities brought about by the new system:
・Reduction of time required from drafting to approval by about 30%
・The global workflow system can be operated on a common instance, allowing for flexible support of changing workflows
・Easy interlocking with internal systems
・Standardization across all group companies worldwide
・Supports multiple devices and can be used from any location
・Improved usability with automatic destination settings and the ability to save and search forms
・Simplification and standardization of application flow
Kanna Kimura, Director of the Cloud Services Management Department of the Digital System Platform Division, which is in charge of controlling the One Fujitsu program for operational optimization – one of KESSAI's core goals – says, "The seamless approval process has also contributed to improved productivity. Taking into account the reduction of lost time for 120,000 people across the entire Group, this approval system is truly vital to our business."
Becoming a company essential to solving societal issues
Although the new system has demonstrated a variety of positive benefits, the efforts to revamp the approval system are not yet complete. Takeshi Horikawa, Director of Corporate Governance and Compliance Unit, explains, "The next thing we need to do is to improve our processes based on analysis of the data we've gathered. By continuously analyzing and eliminating bottlenecks that we identify while operating approval workflows, we'll implement those changes in the new workflow."
Yuzuru Fukuda, EVP, CIO, Deputy CDXO (Chief Digital Transformation Officer), who leads the Fujitra project, states, "We aspire to be a company that is trusted to solve a wide range of societal issues. We are excited to move forward to turning that aspiration into reality. We want to keep developing projects of that nature."
Fujitsu is eager to solve problems by opening doors that had previously been closed. Our quest for change is ongoing – and we look forward to opening new doors with you!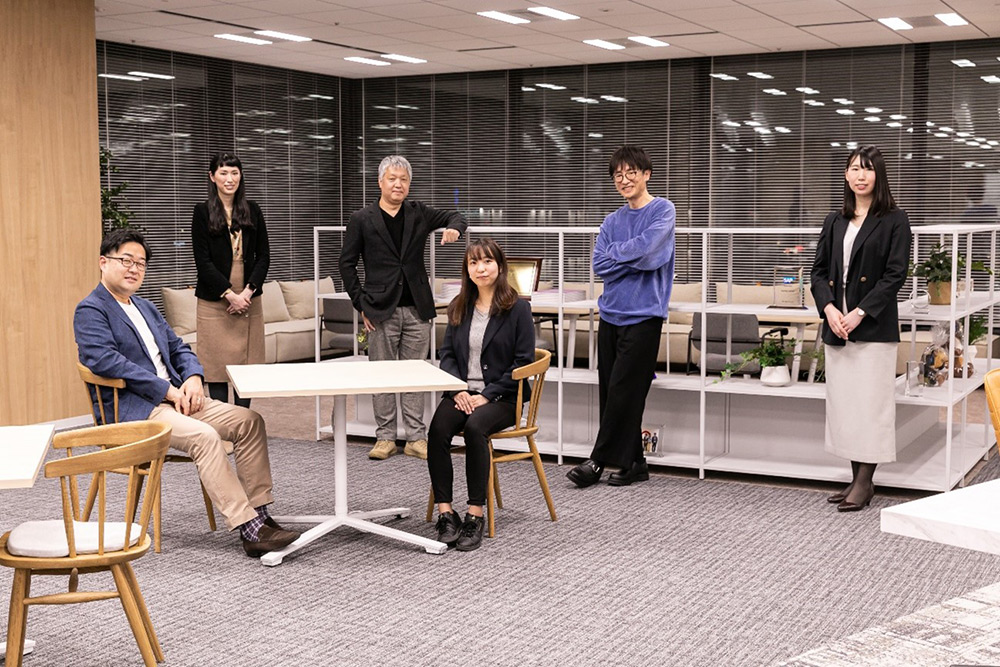 Members of the KESSAI Project
(From left to right: Horikawa, Corporate Governance and Compliance Unit; Kimura and Takahashi, Digital System Platform Division; Hirata, Corporate Governance and Compliance Unit; Uchida and Nishizawa, Design Center)
Take the first step toward sustainably transforming your business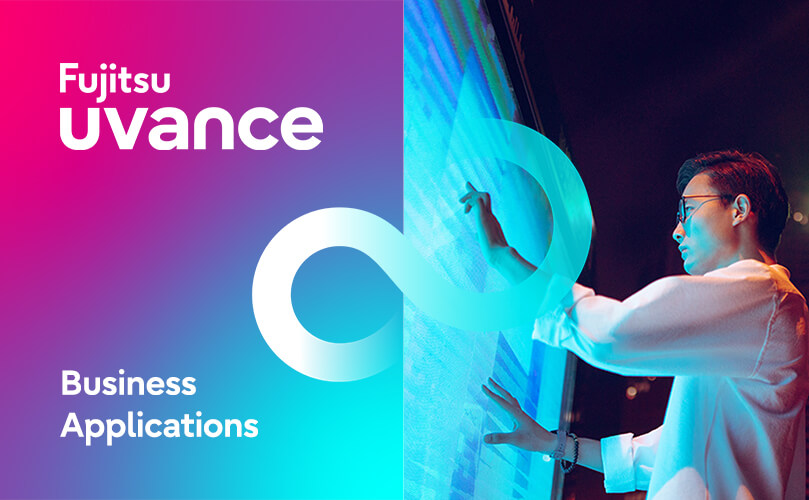 Business Applications
Fujitsu introduced a key focus area called 'Business Applications' as a part of its business brand, Fujitsu Uvance.
Our world-class engineering, partner co-creation agile delivery is proven to create continuous value for enterprises and governments, worldwide.
Read more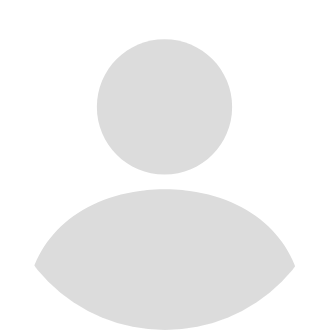 Fujitsu Blog editorial team