The applications megatrends that could make or break your future
Fujitsu / March 18, 2022
Business applications play a crucial role in enabling organizations to adapt and evolve in times of rapid change. That's why they form a key part of our new business focus, Fujitsu Uvance.
In this article, we explore the major trends in applications by talking to Tim White, Head of Global Services Business Group at Fujitsu, Saurabh Mishra, Partner at McKinsey & Company and Regina Moran, Head of Strategic Programs Change, Global Services Business Group at Fujitsu, based on their joint Key Focus Area session at Fujitsu ActivateNow2021.
The role of applications– now and into the future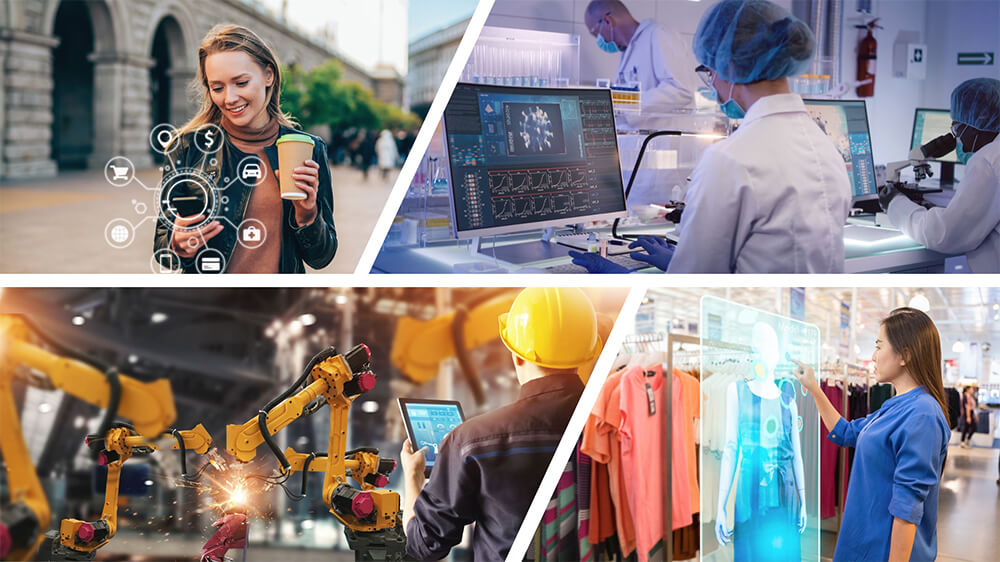 Tim: At a time of such rapid change, it's essential to have adaptable, sustainable applications that benefit both our customers and society at large. Furthermore, instead of being embedded in IT infrastructure, applications are now a key element of the flexible business approach needed to meet the challenges facing consumers and citizens around the world.
At Fujitsu, we view this through the seven key focus areas of our new business brand, Fujitsu Uvance. These cover four cross-industry vertical areas directly addressing societal challenges, supported by the horizontal technology-based areas, Hybrid IT, Digital Shifts and Business Applications, needed to realize a new generation of agile, sustainable solutions.
Saurabh: I believe that business applications are key to any successful organizational strategy. In my view, there are two themes driving this. The first is the shift in organizational mindset and priorities. The second is the explosion in agile and iterative development. Let me share how I see these themes evolving.
1. The shift in organizational mindset and priorities
CXOs, Chief Digital Officers and Business Unit heads are now working together to decide IT budgets and priorities. Indeed, it's estimated that almost 50% of IT investment over the next five to seven years will be allocated by CTOs rather than CIOs. Significantly, the perspective of these technology decision makers is also changing, with decisions increasingly based on practical business and societal outcomes like how to create next generation retail stores and financial services offerings.
2. The explosion in iterative and agile development
For many decision makers today, considerations like time to market and improving the user experience have become even more critical than cost. Of course, cost is still important, but it's considerations like time to market and user experience that will decide competitive advantage and future growth. As a result, decision makers are now embracing the 'fail fast' mindset, in their eagerness to get new products into market faster. To exploit these changes successfully, organizations need to understand the essential role of business applications in supporting and enabling rapid change.
How new technology is driving change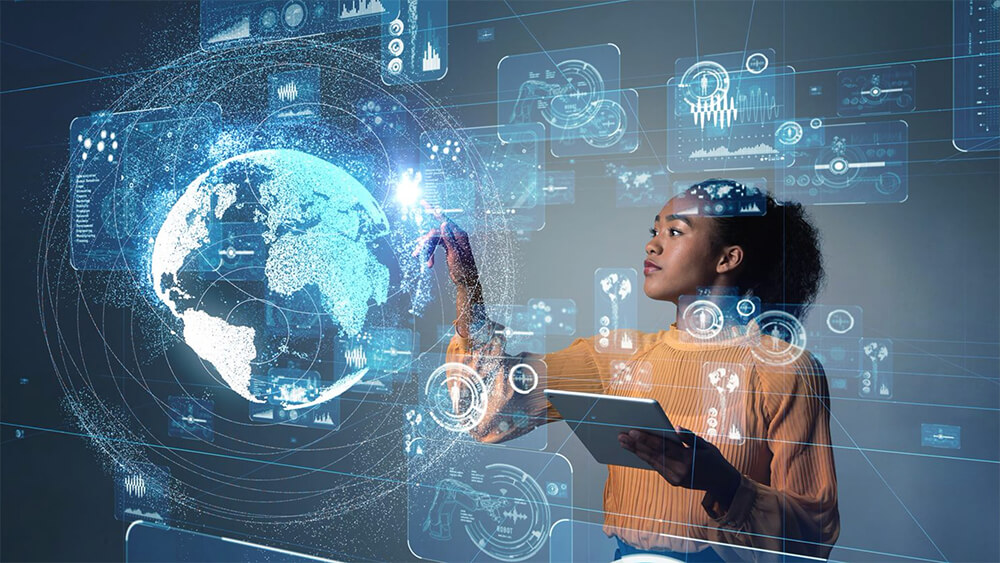 Regina: Organizations need to exploit technology innovation, both to create new generation customer experiences and to transform successfully. I see four areas as being critical to the success of these transformation programs.
① Democratization of apps to the edge and mobile. The availability of very low latency, very high bandwidth, through advances in 5G, creates amazing new opportunities for innovation. This trend will continue to accelerate as governments and private sector organizations ramp up their investment in 6G technology.
② Application development focused on AI-enabled workflows. We are already seeing new AI-enabled workflows transforming application development, for example for supply chain management 4.0 and AI-enabled ERP workflows, with many more potential applications now under development.
③ Adapting cloud applications. 75% of CIOs expect that over 40% of application workloads will move to the cloud in the next few years, with increasing adoption of multi-cloud strategies.
④ Security enhancement. A greater focus on data security is needed to ensure we can drive trusted value from technology innovation.
Understanding the impact on people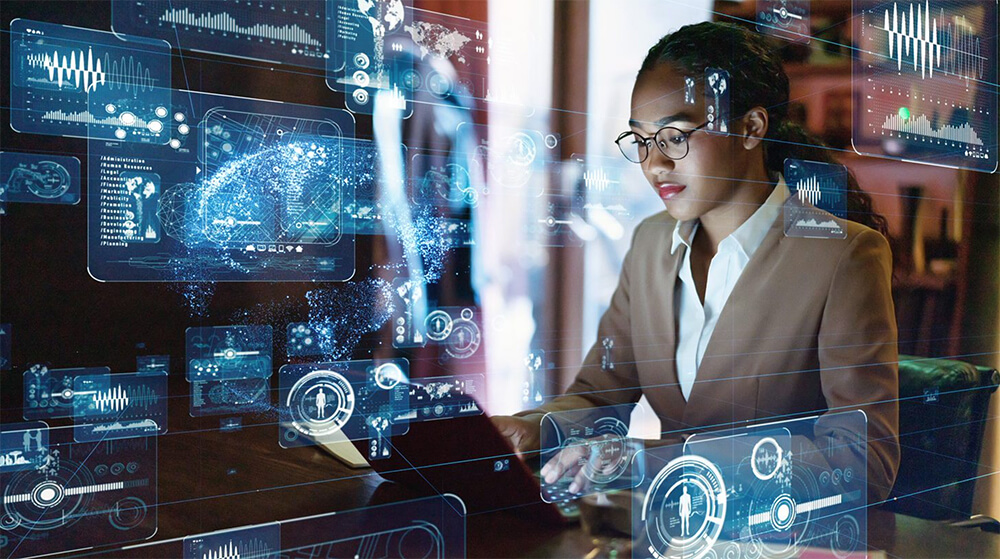 Tim: As Regina says, technology is driving innovation and accelerating the connections between people and data. For example, with the emergence of new language translation solutions, we're able to recruit talent from anywhere in the world, free from constraints. Although still in their infancy, these translation solutions are evolving quickly, helping us cut through conventional language barriers.
In addition, we're seeing the adoption of 'low code, no code' development, effectively creating opportunities for everyone across an organization to become an innovator. In addition, we're now able to gather real-time business requirements and views from customers and wider communities of stakeholders, helping us develop agile, responsive solutions more quickly. These developments are enabling technology services providers like Fujitsu to help organizations transform their customer and employee experiences.
How organizations should position for success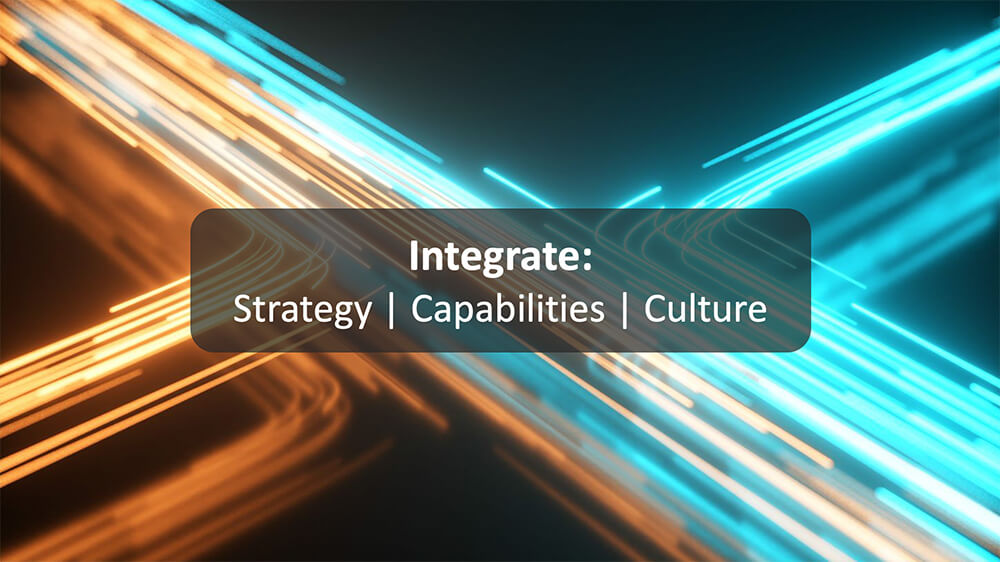 Saurabh: Organizations need to adopt an integrated approach across their strategy and processes, capabilities and even their organizational cultures. Let me share what I'm seeing in the market in these areas.
Strategy and processes
Firstly, you need to innovate from a customer perspective, to create new products and services that meet their rapidly changing needs, rather than purely pursuing technology or existing services.
You must also ensure that digital innovation is at the forefront of your strategy. As I often tell my clients, while we may not be able to roll back the past and become digital natives ourselves, we must understand that new business offerings should always have digital natives in mind.
Capabilities
We estimate that between 30% and 40% people have skills that could become redundant over the next five to seven years. As a result, organizations need to focus on employee re-skilling, re-training and the adoption of agile and iterative development processes. I also believe that increasingly complex operations and processes will make it essential to leverage partner ecosystems rather than trying to do everything in-house. In this regard, Fujitsu has already evolved an extensive global partner ecosystem, working alongside a wide variety of organizations to co-create successful innovation and transformation.
Organizational culture
I think organizational culture may assume the greatest importance in meeting the challenges, even above strategy and capabilities. There are some key questions you need to ask. Are you encouraging risk-taking in your organization? Are you incentivizing your people to take part in the innovation process, by sharing diverse points of view? And how are you rewarding successful outcomes from this process?
I believe that these elements, from strategy and processes through to capabilities and organizational culture, will determine how well organizations can meet the challenges ahead.
Exploiting emerging trends in applications
Regina: I'd like to share five imperatives that will ensure that your organization can successfully exploit the emerging trends we've discussed today.
Firstly, be bold. These trends all demand decisive action, with the right appetite for risk. To succeed, you need to act proactively and at speed.
Next, the right organizational culture is essential. As Saurabh mentioned, culture and mindset will be critical to enabling the required actions.
Then, you need to co-create. It will be difficult, if not impossible, to succeed by going it alone. Working in business and technology ecosystems is crucial.
In addition, you need to focus on providing new value to customers through innovation. You must understand the critical role of innovation and technology research and how partners like Fujitsu can help you turn innovation into new propositions and business value.
And finally, especially in a world constrained by digital skill shortages, you must leverage the depth and breadth of expertise available, by thinking and acting holistically.

Take the first step toward sustainably transforming your business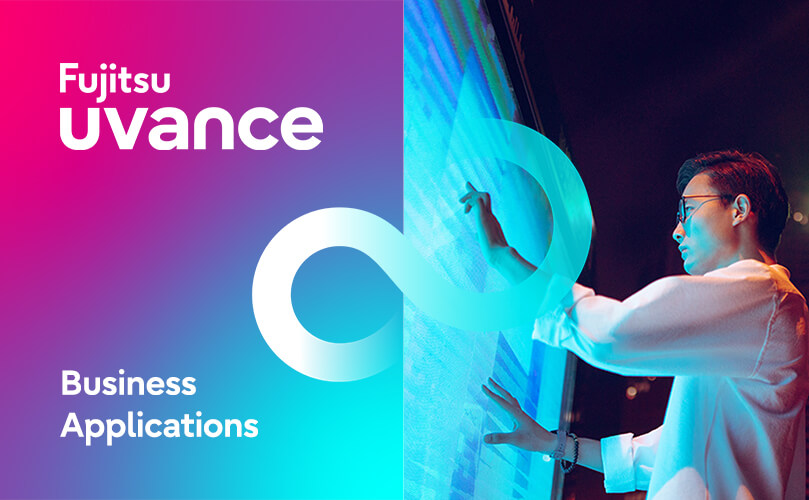 Business Applications
Fujitsu introduced a key focus area called 'Business Applications' as a part of its business brand, Fujitsu Uvance.
Our world-class engineering, partner co-creation agile delivery is proven to create continuous value for enterprises and governments, worldwide.
Read more