Emerging AI technologies are making society safer and people happier
Fujitsu / December 14, 2021
Fujitsu is committed to research and development that helps bring about a safe, secure, and resilient society. In order to promote the innovation and social implementation of technologies that contribute to solving social problems, we have been working to develop technologies that will boost digital transformation in the public sector.

One of these initiatives is AI video recognition technology based on deep learning. We have been conducting research on deep learning and AI since before they were recognized by the general public, and our technologies are currently being used for monitoring roads and rivers. So how are the technologies that ensure the safety of our lives created? What is the development team's commitment to the project? In this interview, we asked Masaki Miura, who is certified as a Global Fujitsu Distinguished Engineer and leads the development of AI technology for the public sector, about the details of his initiatives and his thoughts on contributing to society.
Protecting the safety of roads and rivers
- First of all, what are the social issues behind the development of AI video analysis technology?
Masaki: I am promoting technological development in the field of social infrastructure, such as roads and rivers. Ensuring safety and security in daily life is important for society due to issues such as traffic congestion and gridlock on roads and flood damage from overflowing rivers. Maintaining the safety of social infrastructure used to require manually monitoring, but the burden of monitoring a huge area is too great to respond to sudden problems, making it impossible for people alone to cover all the monitoring tasks. We have developed AI video analysis to address this problem with technology.
- How exactly is AI video recognition technology being applied to social infrastructure?
Masaki: An example of this is our AI Event Detection System and Road and River Video Analysis software which monitors road and river conditions 24 hours a day, 365 days a year to ensure the safety of road users and residents living near rivers. AI-based video recognition technology can detect accidents and abnormalities on roads and overflowing rivers at an early stage.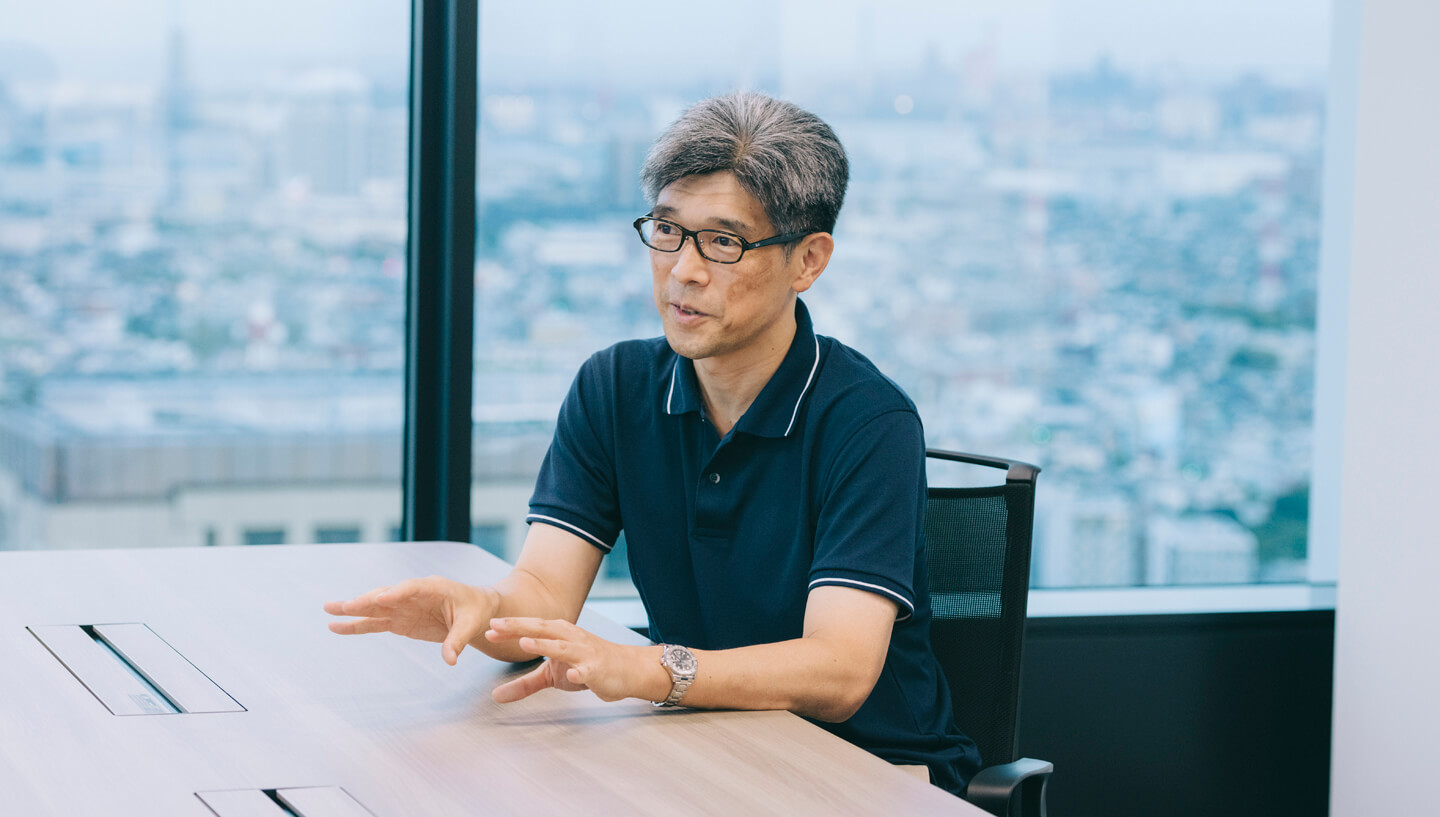 - How does early detection lead to solutions to social problems?
Masaki: In recent years, the impact of heavy snowfall and other extraordinary events on traffic has become a serious problem, with logistics stoppages and other disruptions, and while river flooding and water damage is becoming a social issue, monitoring technology can help address these problems. In addition, since roads and rivers are closely related to people's daily lives, a thorough monitoring system is directly related to their personal safety. Today, AI event detection systems and other AI video analysis solutions are being introduced in many areas, and it can be said that these technologies will definitely be useful in the future for safe and secure traffic and urban development.
Developing new technology to automatically identify vehicle names
- What made you focus on AI-based video analysis in the first place?
Masaki: Our first opportunity came from a customer who was looking for a technology that could find a specific vehicle from surveillance camera images. The technology at that time required people to program and classify images based on screening rules since the social application of advanced AI video analysis technology was not as sophisticated as it is today. However, there was a fundamental problem; programming based on human-determined rules would inevitably fail to sufficiently improve recognition performance due to the wide variety of outdoor environmental conditions. Therefore, we began to study the use of deep learning, one type of AI technology.
- Why did you focus on deep learning?
Masaki: Because deep learning can identify a specific vehicle with high recognition accuracy by reading the video data. However, although Fujitsu had been conducting research into deep learning, at the time there were only a few practical applications in the area of social infrastructure. I worked in a department that considered the applicability of technology to products, mainly in the area of social infrastructure, and I was looking for technology that would be useful to the world at large. In that context, I thought that deep learning would definitely be applied to many fields in the future.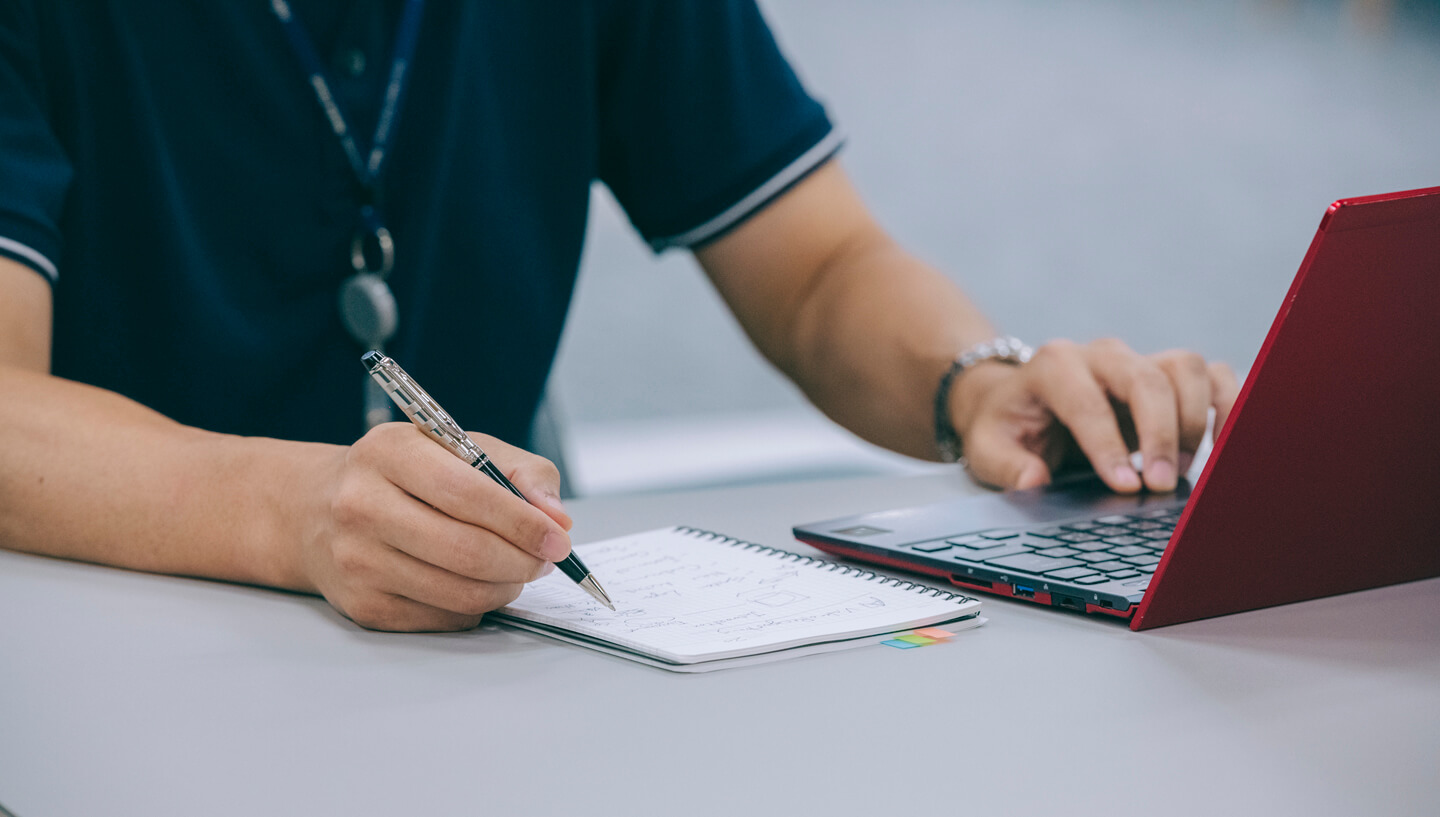 - Wasn't it a challenge, though, as it was an untested technology at the time?
Masaki: Of course, aiming for applications in social infrastructure means that the performance must be guaranteed. But we thought it was worth trying. When faced with a situation that could not be solved with existing technology, we thought that we could make a breakthrough with a new technology that had never been used before. Once deep learning is implemented in the world, it can be used in many places and not only to identify vehicles. We were convinced that we could make a wider contribution to society.
- So you believe in the potential of deep learning and have gone from research to practical development?
Masaki: Yes. However, it is important to conduct detailed verification first. We started by training a small amount of data and then tried to improve the performance and processing speed by using high quality CG, establishing techniques to efficiently maintain a large amount of training data, and changing the variation of images used. In the process, we gained a lot of valuable knowledge that we can apply to real systems. We then developed the Vehicle Name Recognition System. Deep learning technology has made it possible to automatically recognize vehicle names in real time and with high accuracy from surveillance camera images.
Making connections for quick turnaround of practical applications
- Do you think your early success in commercializing deep learning was based on the research you conducted?
Masaki: Of course, that was one of the main reasons. But more than anything, I think it was the fact that when we hit a wall , team members across departments were able to collaborate with each other to find a solution. I was in charge of a team of about 20 people, and as the technology had not yet become pervasive in the world, we needed a wide range of knowledge. My team on its own would have taken several times longer to develop it. It required cooperation across organizations and departments. Fortunately, however, Fujitsu has an atmosphere of willingness to lend its support to people who are taking on new challenges. Especially since this was a new development project, there were not many departments or members with the required skills within the company, but when we consulted with the people in charge of each team, they were willing to help us with the project.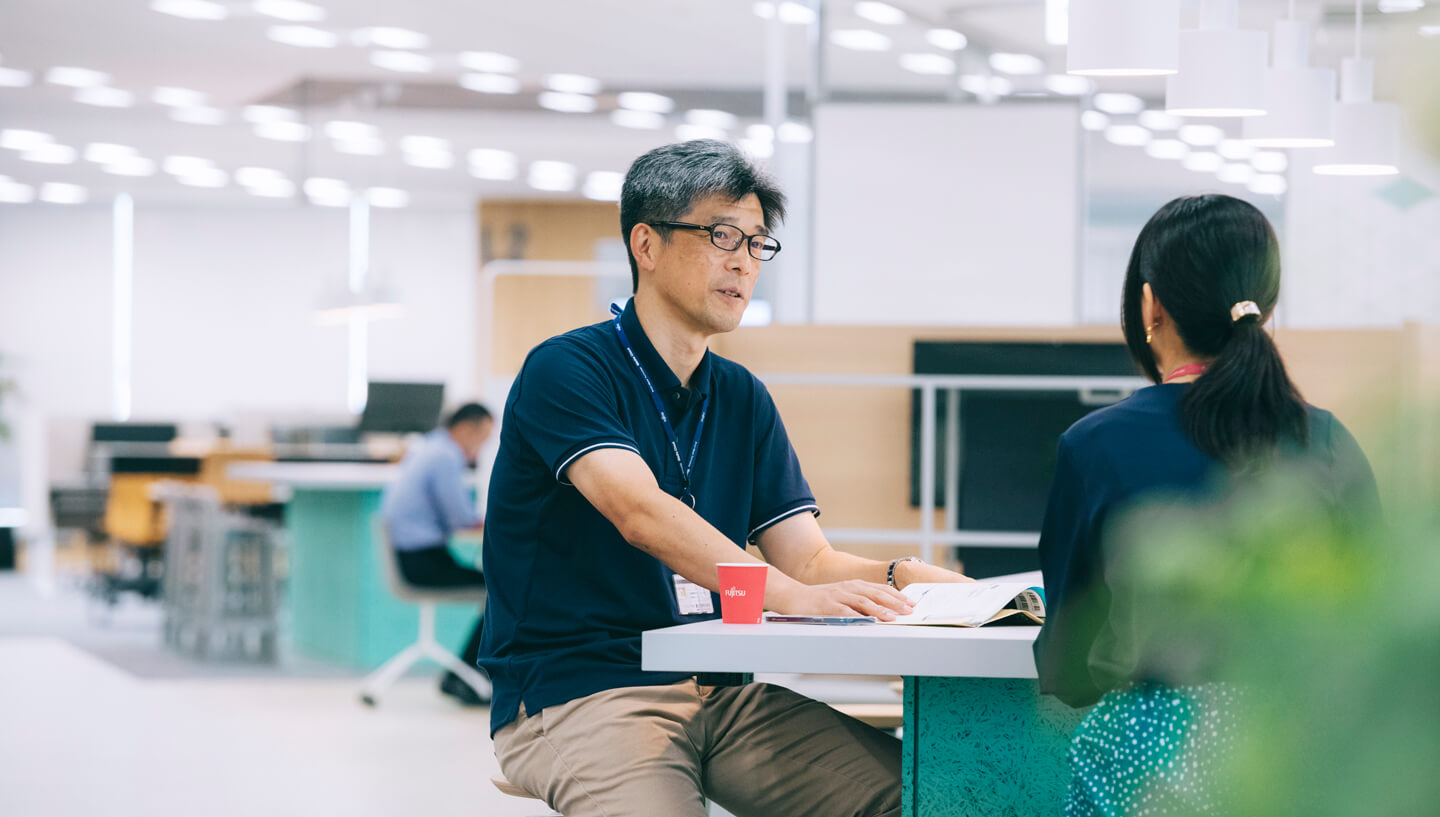 - So it was the wisdom and skills of team members who shared the same ambitions that encouraged the development.
Masaki: That's right. "How can we benefit our customers?" "What should we do to make society better?" These were the discussions that led to the development of the project. Open communication is essential to make a contribution to society. In developing completely new technologies, I value the process of active connections and discussions between members of the team, which quickly leads to a solution. I think it was also important that we shared the goal of becoming an industry leader in the field of deep learning.
- What are your specific goals?
Masaki: Well, for example, we are not satisfied with minimal functionality but rather with an architecture and development techniques that ensure the requirements of today are met and that they will remain relevant for the long term. It is very difficult to create something from scratch on your own. Deep learning requires a great deal of effort, including designing the optimal AI model, establishing the development techniques to make the AI learn, and preparing the data to be trained. Applying a new technology to social infrastructure also entails a great deal of responsibility. In this sense, I feel that the driving force behind the project was the desire of the members involved to contribute to the world through technology.
- How would you like to spread deep learning technology in society in the future?
Masaki: What we are working on now is event detection, so the technology is about identifying data efficiently and accurately so that we can quickly understand what has happened. In other words, it is a technique for dealing with events from the past to the present. However, if we want to make our society more resilient to accidents and disasters, we need to look not only at what has happened in the past but also at what might happen in the future so that we can prevent or mitigate the effects of these events. The more such forecasting technology is used in social infrastructure then the more effective our measures will be.
The role of Fujitsu is to create a haven for society
- You have been applying new technologies to the real world. How do you approach your work?
Masaki: It is important to establish that any new technology really is best suited both to solve the immediate challenge and to enable future progress. Just because a cutting-edge innovation can be put into practical use doesn't always mean it's the right solution. If the customer isn't ready for it, or the technology has no future developmental path, then it may not be appropriate. It is my job to find this out and work to understand the essential issues. Often this requires in-depth discussion looking to the future, not just focusing on the emerging needs.
- Meaning that we are not confined to the tasks that we see in front of us.
Masaki: Yes. I work every day with the awareness that we need to go one step further and find the fundamental issues and create the technology and products to solve them. I don't think you can solve the fundamental issues by eliminating the superficial ones one by one. The first step is to grasp the nature of the issue through communication with customers, and from there, further explore the nature of the technology. I want to create products based on a firm understanding of the essence of the product rather than developing technology by nitpicking on an issue. Maybe this is just my nature. I don't like to proceed with things without first understanding their essence.
- So it is important to be issue-driven rather than just adopting technology for the sake of it.
Masaki: That's right. I think that technology is only meaningful when it contributes to the world. This is also true for the value of a company. Companies exist in an even larger network called society. That's why I think it's important to keep in mind our contribution to society. Of course, engineers have their own curiosity, which is one of the main driving forces behind their work. I think it's very important, and I agree that technological development is interesting and makes you want to find out more. However, even if the performance is doubled and it is technically wonderful, I think we need to think carefully about whether it will really bring value to society.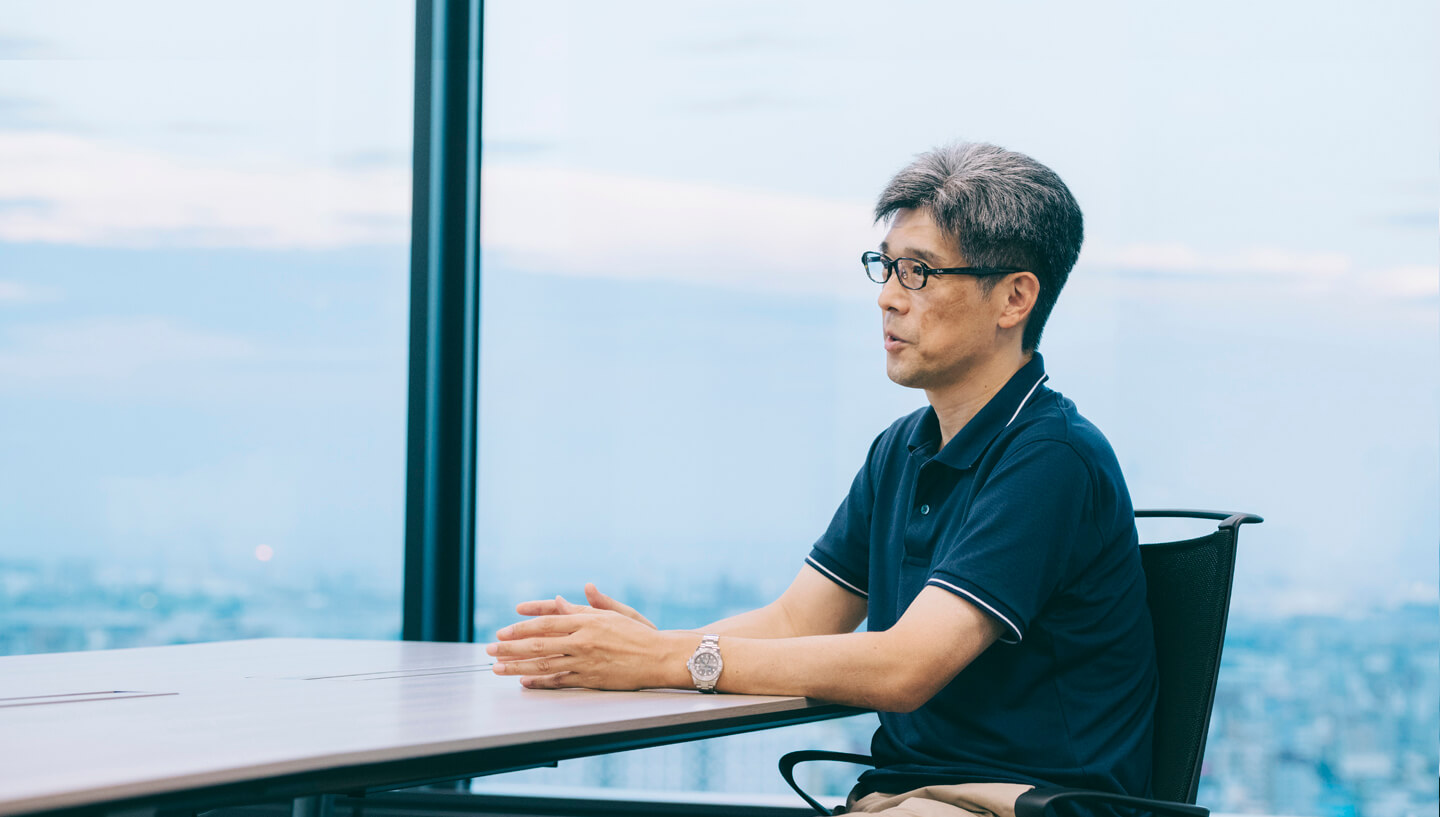 - Finally, what kind of "trust" do you think Fujitsu can bring to society?
Masaki: I interpret "trust" as a place where people feel safe. Without that foundation, we cannot live a secure and abundant lives. Societies are based on networks of people, and these networks need to be strong enough to hold them together. The vehicle name recognition system and AI video recognition I mentioned are not technologies that will ever be noticed by the general public. However, it is necessary for our country to strengthen the infrastructure that supports social networks through such innovation and digitalization and to link this to a secure and prosperous society. I believe that it is Fujitsu's role to continue to strengthen the foundation of social networks.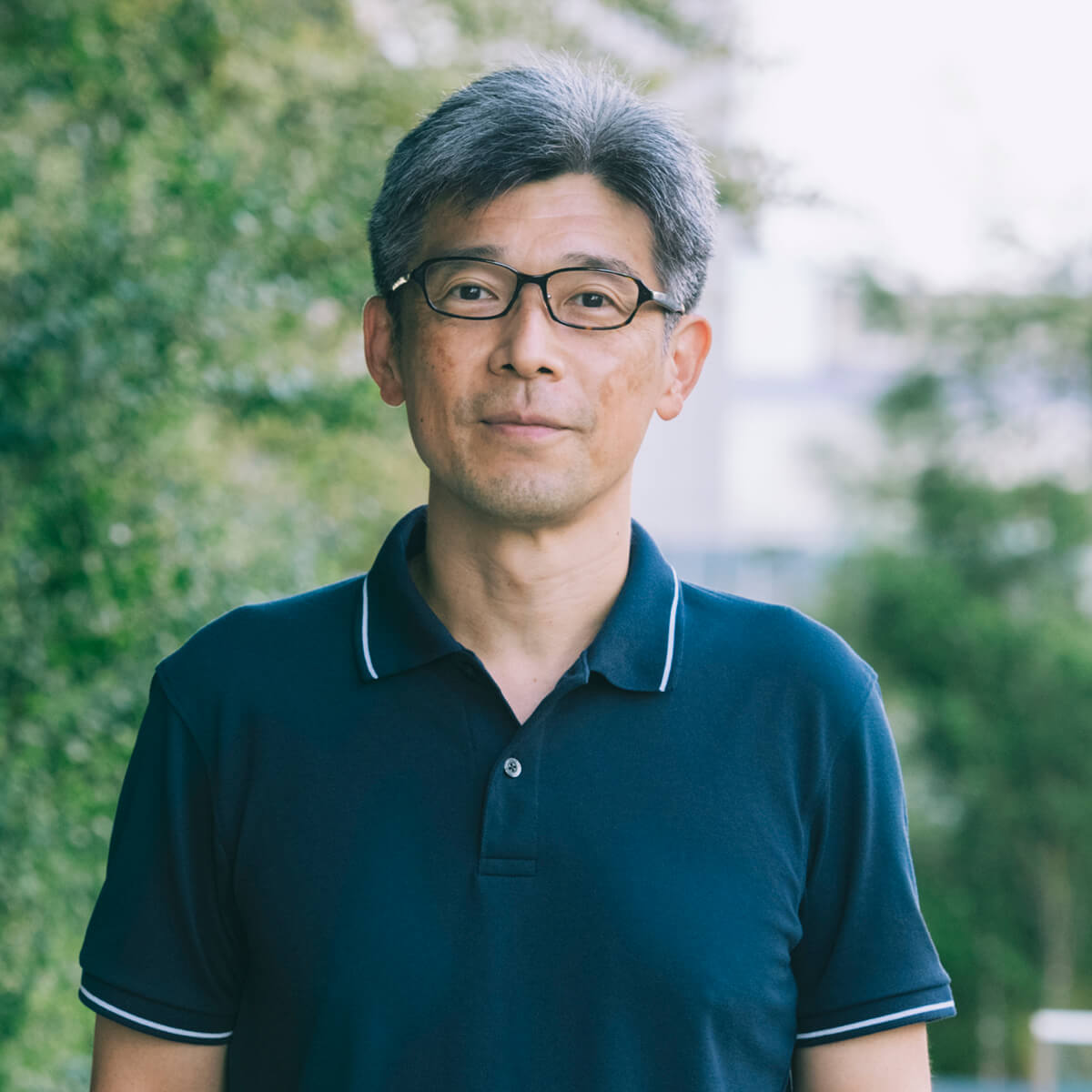 Masaki Miura
Global Fujitsu Distinguished Engineer (Certified Technology Field : AI)
Masaki was born in Akita Prefecture in 1966. Since joining Fujitsu, he has been consistently involved in the core technology and product development of video-related systems, including IP video distribution and image recognition systems. He leads technology and product development and contributes to the launch of new businesses. He serves as an advisor to the internal AI community and as a member of an external consortium that works on the overall revitalization of the AI business. In 2021, he moved to his current department to apply his AI knowledge to global business and is involved in the planning and development of next-generation resilience services.