Employee experience underpins digital transformation: Five EX projects to deliver DX
Fujitsu / November 30, 2021
Employees have the most significant impact in heightening emotional involvement in a retail transaction, argues Rowan Cape, Head of Global Retail Software Solutions at Fujitsu. In other words, EX (Employee Experience) underpins DX (Digital Transformation).
Focus on the employee
Retailers sometimes risk focusing on the latest technology rather than building emotional impact back into the retail experience, as my colleague Richard Clarke argued recently in his blog.
Retailers have always known that employees can make or break the shopping experience. They help it stand out and bring in repeat shoppers - and new ones based on word-of-mouth recommendations. Great personable, empowered employees can be so-called brand ambassadors and the driving force to highlight the brand.
Online competition has only intensified this employee focus for retailers with physical stores. In a major survey of 166 retail sector ICT decision-makers across 15 countries, recently published by Fujitsu, almost three-quarters (72.5%) told us that improving the employee experience is a significant driver for DX. That's not just lip service, either. More than 80% also report serious investment in Workplace Innovation implementations.
Employers have grasped that happy, positive employees need to feel they have the brand behind them and there is worth in what they are doing. They need to see that the retailer is investing in the culture and purpose of the brand and providing practical, modern tools and technology to encourage and enforce a sense of belonging within the immediate and broader team.
There are various ways to go about this. Some factors like culture and mission can take time and patience to build. But others, such as technology, tools, and physical environment, can be more readily changed and improved.
That's why many retailers have invested heavily in connectivity and collaboration tools and technology for their employees over the last 18 months or so. In the early phases of COVID, these deployments were accelerated to enable colleagues working from home to support online shopping and remain in touch with their team when working from home.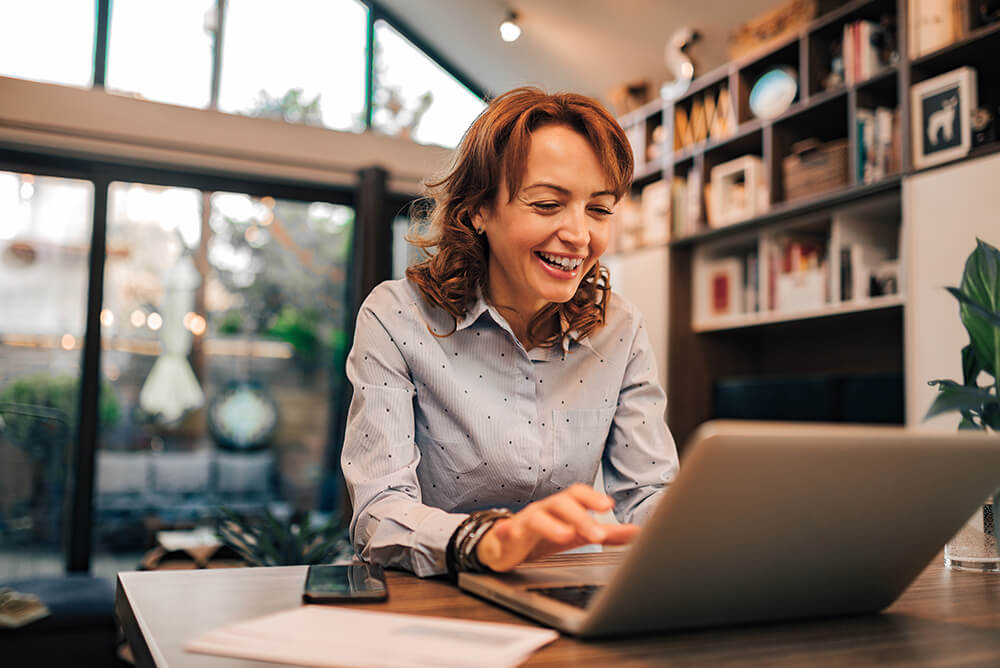 Five EX investment recommendations
But where should investment be focused next? I'm going to divide my recommendations into rising degrees of complexity.
1. The digital generation, very familiar with the latest technologies on their phone, expects the technology and experiences at work to be intuitive, fast, and easy to use. At the simple end of my list of recommendations, fingerprint readers integrated into retail devices, such as tablets or tills, simplify life for employees. They are fast and secure to use, making life faster for the shoppers the employee is supporting, and they ensure only the authorized employee can access the device. This benefits the retailer by removing the temptation to share IDs and passwords between friends, further securing devices that are mobile and may be taken out of the store – or stolen. And it significantly reduces 'forgotten password' calls to the Service Desk after an enforced password update. The cost of this alone could cover the investment of deploying this cost-effective approach across the retail estate.
2. Other simple innovations include wearables or phones connected digitally to retail devices so that on-floor employees or department managers can remotely assist checkout teams, approve authorizations, or confirm price checks without having to repeatedly walk across the store.
3. More complex in-store technologies - like smart, secure, automated age verification of a shopper purchasing age-restricted products at self-checkouts - have significant benefits to employees. This automation reduces the number of interventions in-store self-checkout (SCO) hosts have to make at each self-checkout scanner. Managing and responding to these interventions, checking IDs, and approving the transaction on the device is repetitive and low-value work, tedious for the employee, and open to misuse by friends of employees. Automating this process using secure verification methods avoids frustrating shoppers and speeds the checkout process, increases throughput – and, therefore, revenue at each device. Importantly for employees, it also removes the potential for employee intimidation for refusing to sell items, particularly alcohol, to underage shoppers.
4. Innovations – such as allowing shoppers to request gift receipts for self-scanned purchases in the run-up to peak holiday periods – also reduce the number of interventions for SCO hosts and drive a faster and more independent in-store experience for shoppers using self-checkout.
5. Finally, at the most complex end of the EX-innovation spectrum, I'm recommending automated (or 'no line') checkouts in smaller format sports stadia, convenience stores, or public spaces such as airports, large hotels, and hospitals. These virtually eliminate the need for in-store employees to participate in the checkout process, leaving them available for other more rewarding, higher customer value, and more useful activities in store. The entire process is driven by the shopper who is identified by a mobile app on their phone linked to a payment method, and can enter the store, select items, pay, and leave, all without any interaction with a store employee. This frees up the employee to fulfill a full range of store activities, empowering the individual and bestowing more responsibility. While this might reduce the need for many in-store employees, it also raises the value-to-cost ratio of employees. Rather than lowering headcount, retailers can extend store opening hours with minimal additional cost and make a small number of critical employees personally responsible for each store's success.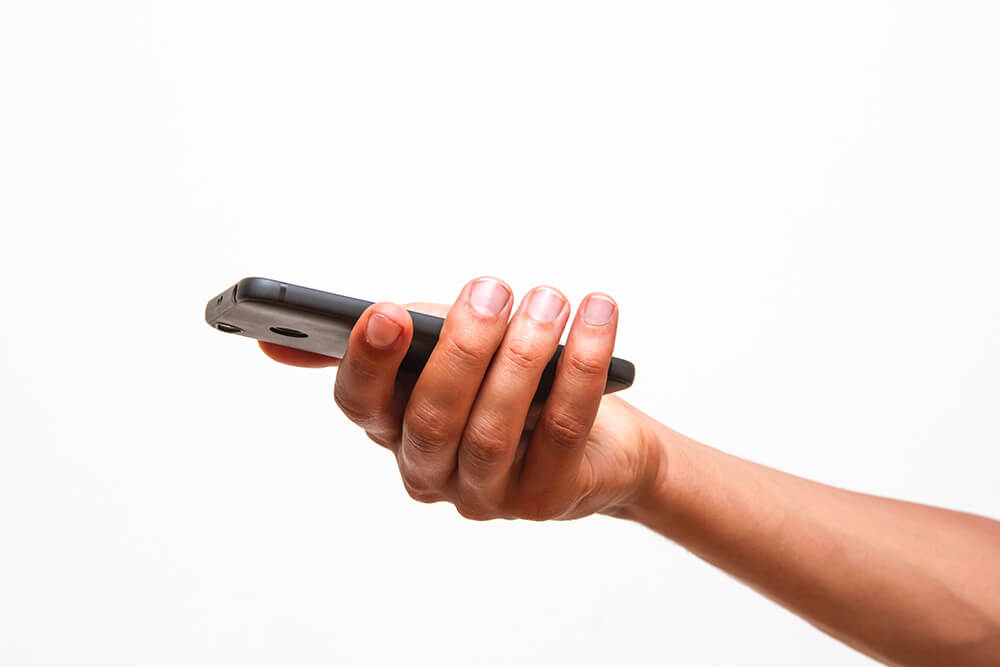 Self Scan
EX investment also improves retention rates
These are solid, practical uses of EX technology that will positively impact morale, productivity, and the customer experience. They will also positively impact your employee turnover.
Finding and keeping good staff was never easy, but right now – as post-lockdown labor shortages start to bite worldwide and as wages rise and turnover increases – it is probably more challenging than it has ever been. In the US, retail annual labor turnover, historically high in the 42%-45% range, has now reached a staggering 60%, according to the Bureau of Labor Statistics (BLO). It costs on average over £1,400 to recruit and train a replacement retail store employee (or $3,000+ in the USA). That adds up to a massive cost – or potential cost saving if you act to mitigate it with investment in EX as the smart focus for your DX. If you are ready to engage with this urgent need, please connect with me on my LinkedIn handle.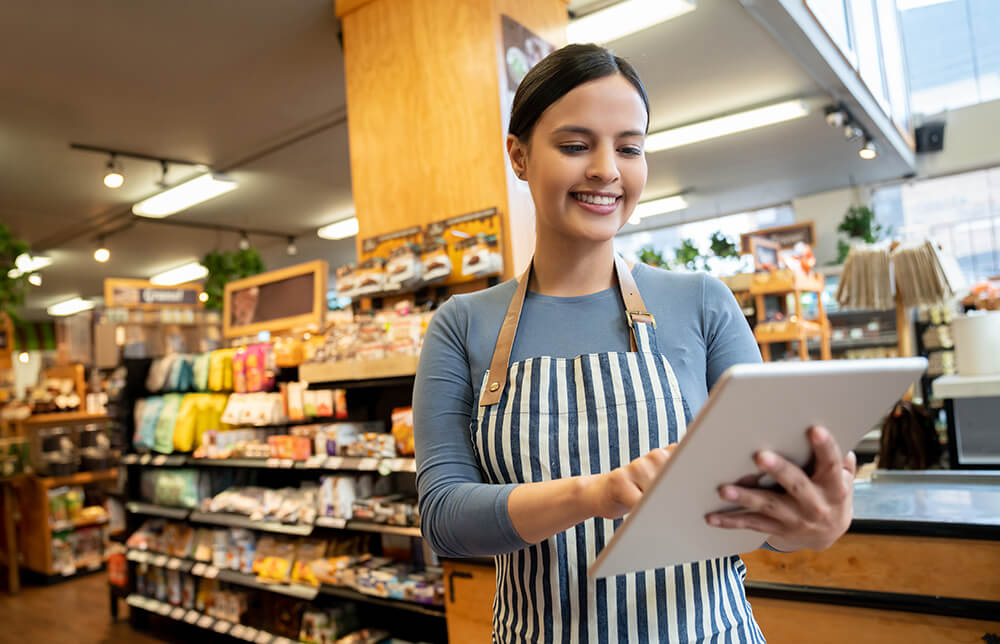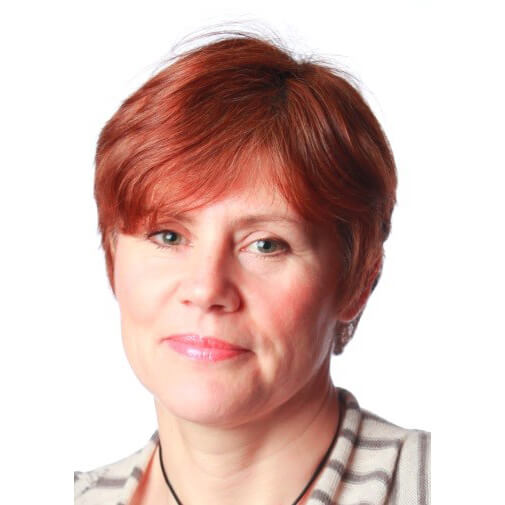 Rowan Cape
Head of Global Retail Software Solutions, Fujitsu
Rowan Cape is responsible for providing the strategic product management for Fujitsu's Retail focused software solutions, particularly around the omni-channel customer experience. Her responsibilities extend throughout the Global Delivery geographies to provide retail software product expertise supporting sales campaigns in all Fujitsu regions. As a result, the close interaction with retailers and their business requirements enables Fujitsu to understand the changing, real-world business needs from their retail software solutions.

In addition to working with retail customers, she also interfaces with software partners who are working to align with Fujitsu's retail strategy and retail analysts looking to research and report on Fujitsu's retail software strategy and innovation. In this respect, she works closely with the Retail Strategy and Sales and Marketing teams to ensure retail trends and retailer requirements are reflected in the global Retail software offerings.

Rowan's experiences span numerous customer engagements for retailers based domestically and internationally. These include: retailer centric IT planning, deployment and management; project management and leadership resulting in the successful preparation for and implementation of major in-store retail software programs delivering enhanced in-store operations; engaging and successful customer centric loyalty programs; near-real time access to valuable customer centric data and extensive, detailed executive reporting. Rowan works to provide retailers with extensive insight into Fujitsu's retail software and services and the benefits successful implementation can make to a large retail organization.