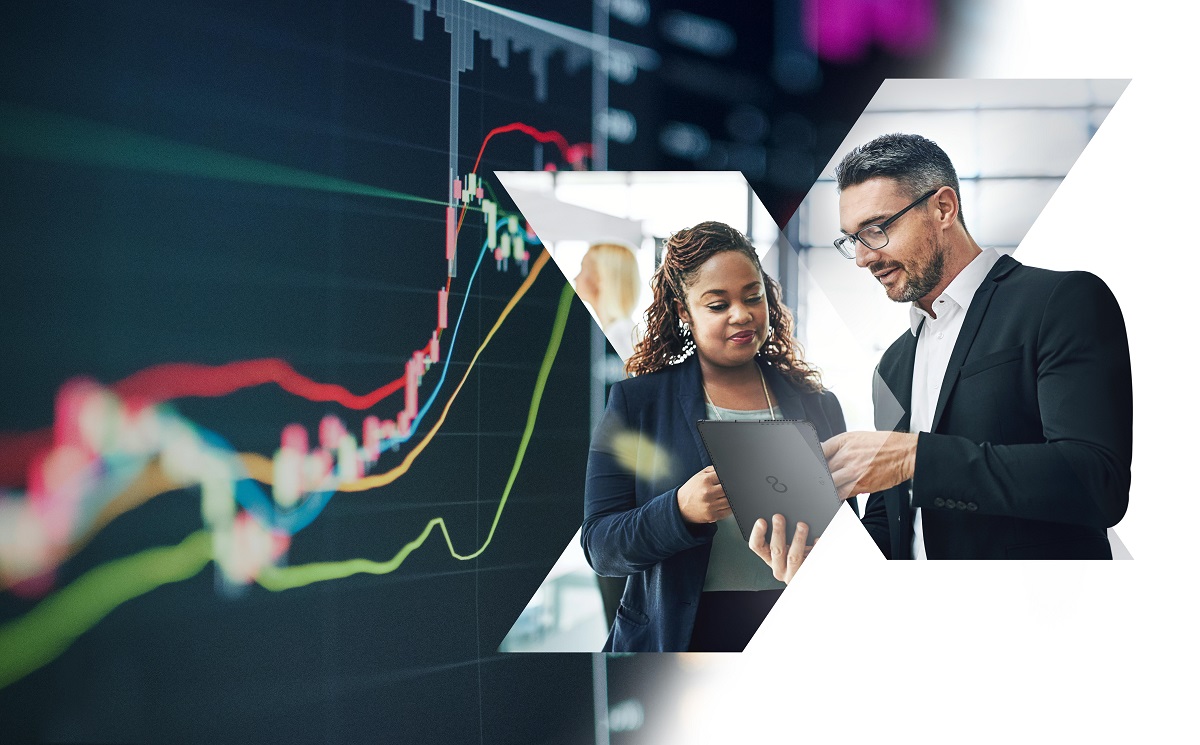 The finance sector is a leader in digital solutions, providing ever-improving services and experiences for its customers
Over the last decade, the financial services sector has undergone a major transformation with the introduction of new digital solutions and omnichannel excellence that has elevated the customer experience and made lives easier.
Today, the financial services sector is now almost a wholly digital industry and is a leader in the digital economy. As a sector, it has taken advantage of its virtual nature and has leveraged financial technology to offer us 24/7 access, personalized services and omnichannel touchpoints.
Financial services organizations find themselves juggling a range of business objectives, with the main priorities being increasing efficiency, managing risks and cybersecurity, improving employee experience, increasing productivity and collaboration, and enhancing customer experience. And, digital transformation is seen as a fundamental enabler in achieving all these priority business goals.
Findings from our recently commissioned Fujitsu research 'Digital Transformation Trends Financial Services Industry' back up the view that as a sector, financial services are well ahead of the game. Our study of over 150 financial services ICT decision-makers across 14 countries looked at a range of ICT issues through the eyes of the people who manage and deliver these digital technologies.
Our study makes interesting reading and provides valuable insight to all financial services ICT decision-makers wanting to maximize digital transformation within their organization. Download our full report to discover the central role being played by Digital Transformation (DX) in the financial services sector.
Financial services - early technology adopters and digital transformation leaders
According to our survey, two-thirds of financial services organizations surveyed advised being early adopters of digital technology (14.3% of survey respondents advise being very early adopters and 52.4% somewhat early adopters). More than 50% say they have already completed or are in the process of completing a range of DX initiatives, including cybersecurity, cloud (private, public and hybrid), workplace innovation, and predictive data analytics. Another 20 to 30% advise being at the pilot or proof of concept stage with these initiatives, and over 70% report they'll make more investment in these technologies over the next 12 months.
Within financial services, digital transformation investments are producing the goods
Financial services digital transformation initiatives are already helping organizations increase revenues (85% of survey respondents), improve risk and security (84%) and more. A large majority of respondents also reported that their DX initiatives have contributed to strengthening customer relationships (83.5%), building trust (82.6%), enabling new ecosystems (82.3%), and creating a purpose-driven sustainable business approach (82.1%).
Customer experience is seen as the holy grail, with AI and data increasingly used to support and automate customer experience
If financial services organizations are hooked on digital transformation, it's because their customers are hooked on the new digital products and associated customer experiences that DX enables.
One of our report's key research findings reveals that digital transformation is helping financial services organizations to improve their customer experience whilst reducing the cost of serving these customers through AI, data and automation.
To achieve their objectives of increasing efficiency, reducing risk and improving customer experience (CX), financial services organizations advise of plans for continued investment in new technologies such as AI, process automation and IoT-based systems and applications. Around three-quarters of respondents advised that over the next 12 months they plan to invest in AI to automate customer service, support compliance efforts, and automate fraud detection and authentication processes.
In addition, survey respondents also advised of plans to exploit their data assets with the primary objective of improving customer experience. Over 50% advised that they are already using data to improve CX via the creation of tailored products and services, and close to one-half already use data to extend the breadth and depth of CX.
As well as improving customer experience, many of the financial services organizations questioned in our survey, also advised of plans to use AI in cybersecurity solutions and for robotic process automation (RPA) to generate efficiencies within administrative office work.
Workplace innovation and improved employee experience (EX) are big drivers
Workplace innovation is an important part of creating a positive employee experience. It covers a wide spectrum of technologies, but it is mostly about supporting and improving productivity and teamwork with collaboration, automation and messaging apps (e.g. Microsoft 365, Teams, Google G-suite etc.), as well as personal devices to access those apps and networks – both inside and outside the organization.
The financial services sector has already widely deployed laptops, tablets, desktops, and remote working tools, and is investing heavily in digital workplace technologies to support secure remote working. Over the next 12 months, around 20% of the financial services organizations surveyed advise that they plan to make at least some level of investment in workplace innovation, with a further 60% surveyed advising that their planned investment will be significant.
Keep on keeping on
Despite all of the recent progress, many challenges remain because some components of financial services technology stacks are harder to transform than others. The flashy mobile apps we use are built on modern technology stacks, but they often access data and processes from legacy customer databases in expensive in-house data centers.
ICT executives are challenged to migrate these to cloud to optimize costs and leverage managed cloud service provider expertise. Such migrations are often far from easy. The survey shows many financial services ICT leaders find the establishment and management of hybrid and multi-cloud environments to be key challenges.
Despite the challenges, financial services organizations are leaders in the transformation of our economy from analogue to digital, and in driving a responsible business environment. Their digital solutions make our lives easier, and the strategies and initiatives they are delivering, as shared through this research, will ensure the financial services sector continues to play a pivotal role in developing a reliable, trustworthy and sustainable digital economy.
Download our Digital Transformation Trends Financial Services Industry report to find out where financial services organizations are on their digital journey.
Alternatively, contact us at Fujitsu to find out how we can help your organization to develop an optimum ICT strategy and fulfil the many opportunities for digitalization. We understand the importance of digital transformation within financial services and will work with you to enable success every step of the way.
---
by Carl Marx
Fujitsu
September 8, 2021