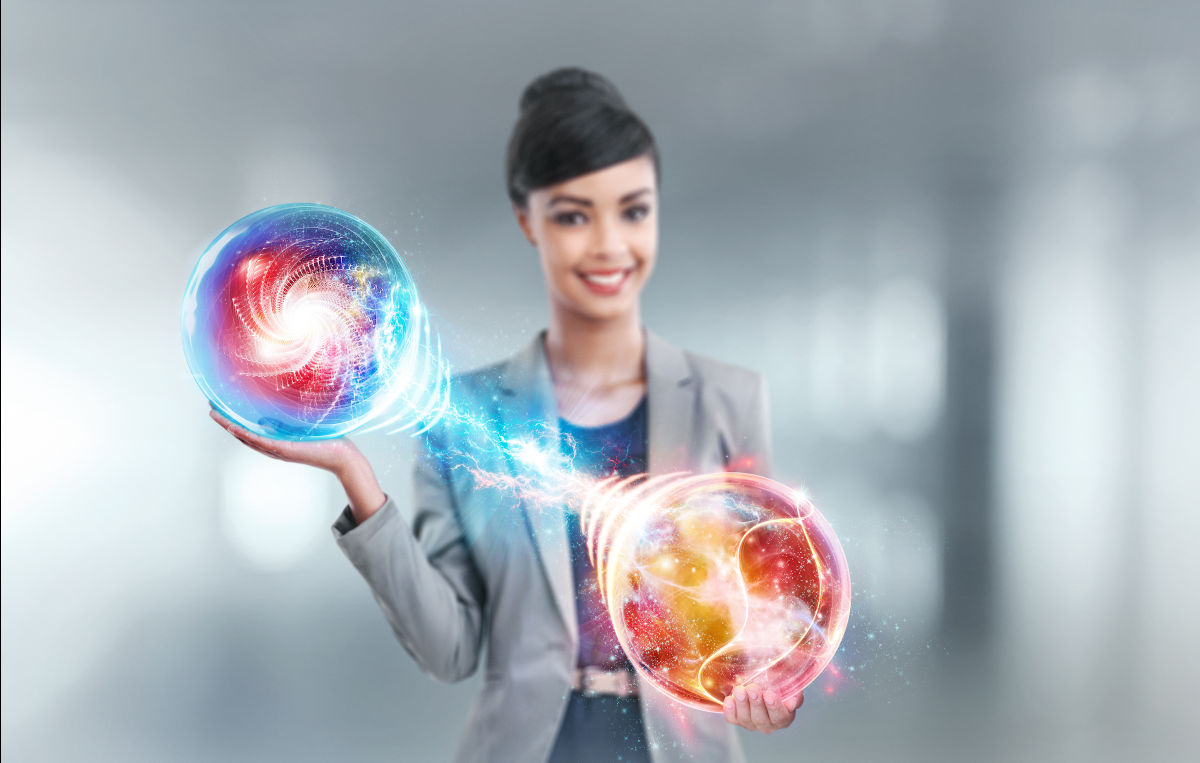 Today, the cloud is everywhere and serves as the foundation for digital transformation in every enterprise. This has become even more loud and clear considering the sudden shift the world had to take now working in light of the corona pandemic.
The world is also grappling with the imbalance of supply and demand when it comes to serving the outburst of computing requirements – many enterprises have rapidly moved their workloads to the cloud. However, one question remains: How successful is your current cloud strategy? Is shifting all your vital workloads and applications to the cloud the right approach?
Believe it or not, even the most successful cloud pioneers do not rely exclusively on the cloud – they use hybrid solutions to innovate their business models with maximum efficiency and agility.
The Right Cloud for the Right Workload
So the question is: What can be really achieved with the cloud? The place where your data resides is indeed an important choice, but over time the cloud has become about the experience rather than merely a decision about where your data resides. Application modernization with the adoption of cloud-native applications has become critical to assure agility and innovation. This "cloud experience" can be realized in any premises.
At Fujitsu we take all of this into consideration with our "Right Cloud for the Right Workload" approach. We focus on understanding your application landscape and requirements in order to further evaluate app-based cloud economics, data governance and performance requirements, plus the overall ROI impact of the strategy on the digital landscape of the enterprise.
We have repeatedly seen that the aspect of app-based cloud economics in particular calls for rethinking. It basically has to do with the right placement of diverse workloads. There is no silver bullet for determining this.
Choosing which workloads are best suited for allocation to on-premises, off-premises with a service provider, or a cloud environment depends on the characteristics of your applications, your requirements and your strategy. The notion of a balanced hybrid cloud strategy in line with the business vision also differs from enterprise to enterprise.
Many customers believe that choosing the cloud means cost reduction – but that is not necessarily the case. This misunderstanding often arises when no clear assessment of application requirements has been made in advance.
Rules for assessing your workload placement
Cloud as a delivery model can definitely lead to CAPEX reduction and further decrease operational expenses over the long-term. However, this need not be true for every application. Hence evaluating each app requirement is very important. If you take this approach, the following "rules" will generally apply:
If you have a traditional or complex application that has a predictably stable workload scale and delivers real added value for your business, continuing on-premises is most likely the right choice. Complex means that a workload requires a high degree of tuning, for example, to meet special requirements in terms of security, data protection and compliance, or when low latency is absolutely necessary, so that you prefer to be in full control.
If the workload has unpredictable scaling requirements with peak-hour requirements and delivers business advantages, evaluating the cloud can provide significant benefits.
A workload with a low level of complexity which generates negligible business value should probably be allocated to an off-premise environment.
And if you find a complex workload that delivers no business value, you should seriously think about transforming it.
There are other aspects to be considered as well. With on-premises operation you bear full responsibility – from the infrastructure to the platform, application, data and processes, as well as the final results. In a cloud service model, there is a well-defined 'shared responsibility' matrix based on the model of choice across IaaS, PaaS and SaaS.
As a customer, you are responsible, for example, if users accidentally delete data, whereas the service provider is responsible for data lost due to faulty hard disks or fires. In practice, problems sometimes arise from this model of shared responsibility. The best way to avoid them is to make user satisfaction a top priority and implement the cloud solution in such a way that you are prepared for all eventualities.
Understanding workload placement and shared responsibilities in cloud service models are two important aspects that should be taken into consideration when choosing the right cloud for the right workload. Other factors include seamless integration of data from the edge, via the core data center to the cloud, and the reorganization of your IT operational processes.
With FUJITSU Integrated System PRIMEFLEX, we can relieve customers from a lot of this work. The end-to-end infrastructures – both converged and HCI – offer extensions into the cloud as well as self-service management and automation across private and public clouds.
Organizations and enterprises around the world leverage the benefits to realize their hybrid cloud vision. For example, Akademiska Hus in Sweden reduced cloud costs by 50% while considerably boosting operational efficiency with PRIMEFLEX for VMware Cloud Foundation.
Success with the right cloud strategy can be planned – and we will be happy to help! Take a look at our "Right Cloud for the Right Workload" approach and see how we can support you in finding the optimal cloud strategy.
by Manju Annie Oommen
Fujitsu
March 30, 2021