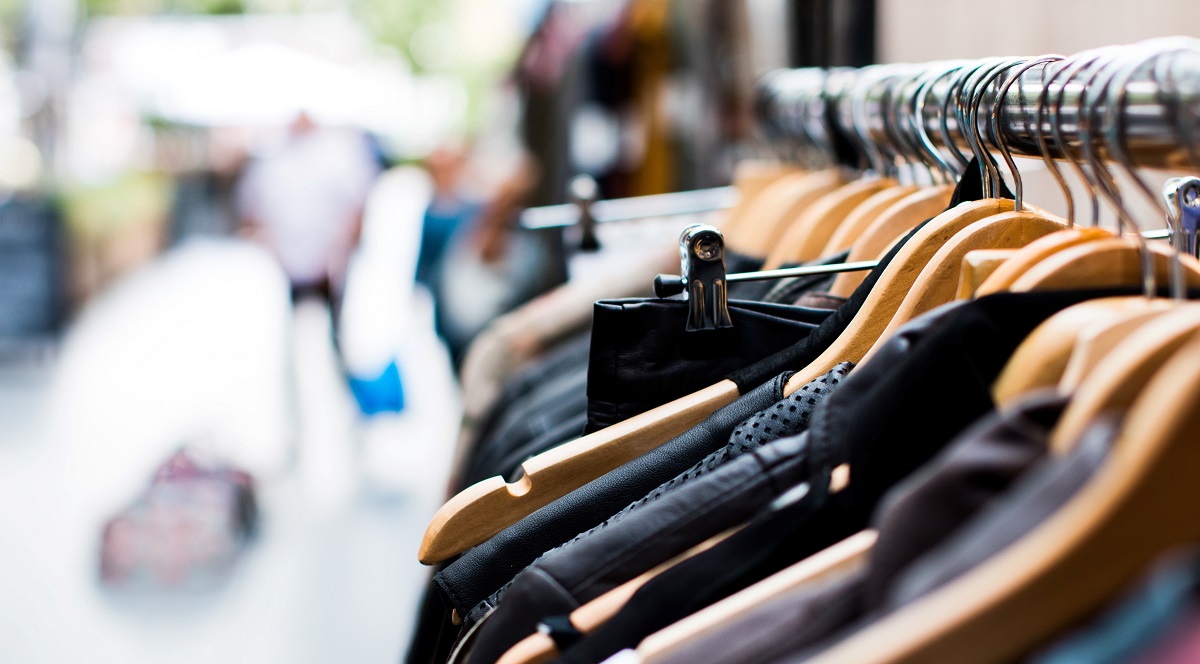 Times are extremely tough for many retailers. According to Deloitte, Australian retailers are "facing the fight of their life in 2020". This year has been marked - across almost all markets - by severe business challenges including enforced store closures, a rapid increase in online demand and fulfilment cost, an obligatory focus on colleague and customer safety in store, and consumer shopping behaviours which are likely to remain changed forever.
Recovering and continuing to thrive in this fundamentally disrupted shopping environment will probably mean some smart cost-led decision-making short term and some well-informed strategic investments for the mid-longer term.
Our daily lives are being rapidly transformed by technology – smartphones, uber, Alexa, in-car computers. Not surprising then that technology – in particular digital solutions - form part of the answer for retailers short and medium term needs.
With the right systems and retail solutions in place, retailers can reduce costs and drive growth across a broad range of areas, including infrastructure, store operations, supply chain and marketing. AI machine learning tools to reduce fresh food waste in grocery, advanced analytics to optimise the routing and cost of online home delivery, and cloud-based commerce systems to enable fast automated Grab 'n' Go solutions are just some of the digital solutions which are emerging fast.
Retailers seem to agree; despite the tough times, according to our DataDriven survey of 200+ retail ICT leaders, more retail organisations are predicting an increase in their overall ICT budget (40%) than are predicting a decrease (18%). Retailers are focused on digital transformation, communications and networking, and cloud services. In fact, more than 70% of retailers believe that digitalisation will make the world a better place.*
However, experimenting with numerous standalone point solution PoCs to address isolated business problems does not - in our view - add up to business transformation. Our customers are increasingly seeking a programmatic approach, which delivers significant business improvement across the wider enterprise. This is not easy – as our survey respondents testify - especially when the business is moving so fast.
In my experience, there are three questions which need to be addressed before embarking on this programmatic DX journey.
How can I move and scale up faster, be more agile and work more flexibly?
Traditional business change methods no longer apply – pilot and roll-out approaches, underpinned by a large military program, are too slow. No sooner have you concluded the pilot than a new requirement is emerging. Retailers are having to re-invent the way in which change is designed, built and delivered.
Larger Tier 1 retailers are redefining how IT and business work together, introducing agile-based ways of working and DevOps methods where solutions are built and released rapidly and simultaneously. Adjusting to the new wold is not easy for teams reared on 'waterfall' methods but the results are startlingly impressive – delivery times reducing form months to weeks and days. For all retailers, not just Tier 1, embracing this approach is critical if you want to operate fast and flexibly.
Cloud – as our survey revealed – is perhaps inevitably seen as hyped by many retailers but still a critical enabler for DX transformation. Retailers are increasingly deciding to go a hybrid route – a mix of on premise and cloud based applications and platforms. Cloud-based systems can offer flexibility (one central instance to manage), agility (quick to set up and deploy), and the ability to implement systems that may otherwise be unaffordable or unmanageable for the retailer (reduced in store technology costs). Software-as-a-Service (SaaS) is the most popular type of commercial and technical delivery, preferred by one-third of retailers surveyed, for the ease of use and commercial predictability. However, in this hybrid world, many retailers are still using in-house processing (25%) or off-the-shelf enterprise applications (18%).**
Read the full report on our website here
Do I go solo or work with partners?
The rise of digital encouraged retailers – especially Tier 1 – to invest in their own digital resources – teams of data scientists, app developers and hired start-up's to respond to the business need at a speed and cost which traditional vendors were thought unable to match. As markets have matured and the importance of system integration has risen across the industry, it is clear that the decision to go solo or partner is not so straightforward.
Co-creative innovation models – using a mix of shoppers, technology providers, consultants and in house resources – to develop business change programs are more favoured as the complexity of delivering DX programs becomes clear. Co-creation is particularly important in retail where many players are looking at innovative ways of creating competitive advantage. In house development can be too narrow in focus.
In terms of ICT-led change, the role of the third party systems integrator has also never been more important as retailers seek to join up a patchwork of digital and legacy solutions on top of process workflow feeding off enterprise databases. API-enabled services-based change requires expert capability schooled across different platforms and skillsets.
How do I avoid PoC overload and set a clear path for business transformation?
Many retailers are fast to test, but sometimes slow to implement (roll-outs are expensive and high risk). To avoid PoC overload and de-risk the change, we find prioritisation is key.
By identifying the key constraints on business growth – customer journey management, real-time actionable intelligence to improve customer engagement, fast and agile supply chain methods for store to home delivery - then retailers can focus on delivering change across multiple functions in the wider enterprise – for example in store, online or supply chain.
Too often, retailers – and their ICT providers – elect to discuss technology before business outcome. Our experience says high performing retailer start with the customer and the business challenges they face in driving growth in spend, satisfaction and loyalty. Survey results made it clear that competitiveness, efficiency and customer relationships are key DX drivers in retail – not block chain, IoT and AI by themselves.
"Seeing the digital trees through the analogue wood"
This blog has tried to spell out what we at Fujitsu think are the key decision points retailers need to consider before 'going digital'. In our view, implementing a battery of mobile, IoT and AI PoC experiments is not the same as delivering a digital transformation.
For that more fundamental issues about business culture, co-creation and growth driver prioritisation are required. Only then, should digital technologies be considered and employed.
* In 2020, research and advisory firm DataDriven surveyed over 200 ICT decision makers from nine countries in Europe, UK, Asia, Oceania and the US across a broad range of technology and retail business issues to produce a comprehensive report entitled: ICT & Digital Transformation Trends: Global Retail Industry. https://www.fujitsu.com/global/imagesgig5/DX-trends-global-retail-industry-2021.pdf (Report Pages 8ff)
** https://www.fujitsu.com/global/imagesgig5/DX-trends-global-retail-industry-2021.pdf (Report pages 41ff)
Download the full report from our website here.
by Richard Clarke
Fujitsu
January 25, 2021