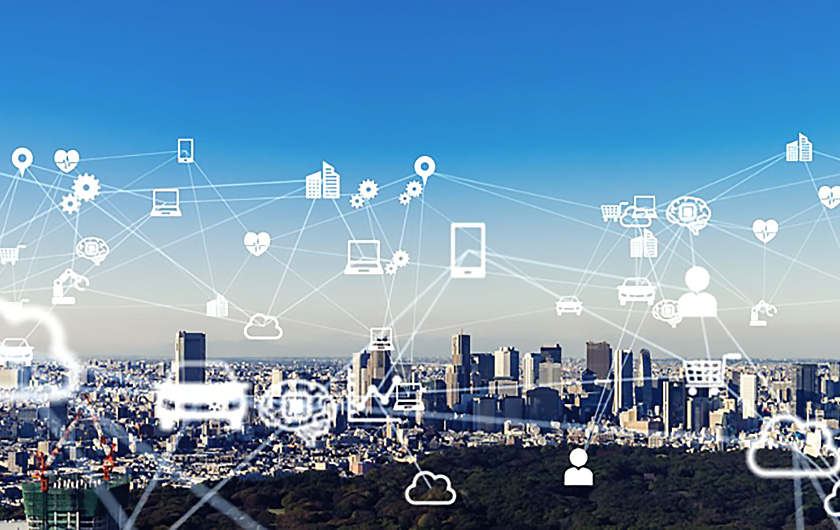 Digital transformation (DX) has already begun in a variety of industries, with mobility industry leading the way in embracing the new digitalization technologies.
Urban mobility, in terms of transportation, refers broadly to a range of transport modes, including automobiles, railways, ships, airplanes and the infrastructure they use to transport people. Mobility DX promises to continue to disrupt the industry, including overhauling the automotive business, with trends fueling growing rollouts of connected cars, sharing services and electric vehicles. DX includes wider changes, as well, with digital integration of data and services making their mark in a range of industry segments, from automobile insurance to road maintenance management.
Contents
---
Transportation, Big Data, Manufacturing, Internet of Things, Ford, Autonomic, and Fujitsu Work Together for Future of Mobility
The Platform That Drives Mobility DX
In order to bolster digital transformation in the mobility industry, one of the things that is needed is a mobility-service platform that is able to process huge amounts of data generated from vehicles and traffic systems. To this end, Fujitsu in May 2019 announced its collaboration with an affiliate of the Ford Motor Co., Autonomic, to provide a robust mobility-services platform. By integrating the cloud services of Autonomic with Fujitsu's proven technologies designed for the auto industry, the two companies plan to provide OEMs and others with an infrastructure to implement Mobility DX.
"We have mutual trust with Fujitsu," says Gavin Sherry, CEO at Autonomic. "Trust is very important for ensuring security of the system that handles a massive amount of data related to automobiles. In this sense, Fujitsu is an important business partner."
He adds that "By bringing Fujitsu's technology into the platform, Autonomic is aiming to help automakers integrate their applications and infrastructures more deeply and naturally into the system to form a broader ecosystem."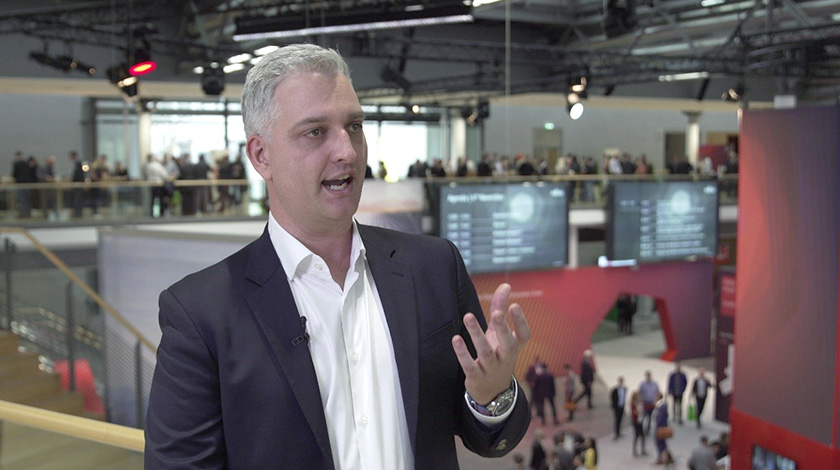 Gavin Sherry, CEO of Autonomic
Managing Large Volumes of Mobility Data in the Cloud
Autonomic's Transportation Mobility Cloud (TMC) provides automakers and mobility service providers with a cloud-based platform that manages a wide range of mobility data, such as location information from connected vehicles, vehicle status and traffic conditions that a vehicle is experiencing on a given route, along with user attributes. The system organizes and analyzes the data and delivers it to mobility service providers to help them create such applications as congestion avoidance programs and remote maintenance services.
TMC with Fujitsu's technology is initially offering its cloud services to Ford, followed by other automakers across the globe. "Ford acquired Autonomic because we expected to be in need of a stable platform for our business infrastructure in the future," says Rich Strader, VP of Mobility Platforms and Products at Ford, emphasizing the importance of cloud services and inviting other vendors to join. "I find that the platform is not a place where automakers and mobility service providers compete against each other, but a place that allows use by anyone and helps integrate a wide range of data from personal and shared vehicles. It is an essential technology."
Technology That Processes Data from One Million of Vehicles Without Delay
In the joint project, Dracena (Dynamically Reconfigurable Asynchronous Consistent EveNt-processing Architecture), a stream data processing technology developed by Fujitsu Laboratories, is being integrated with Autonomic's platform. The architecture is effective in processing huge volumes of data in real time without interrupting services, while dynamically adding or changing the data processing programs as plug-ins. The partners applied Dracena to a system in which one million vehicles sent their running data, such as speed and location, every second, and proved it would work effectively, with an average delay of service kept within 5 milliseconds in the event of a new service being added.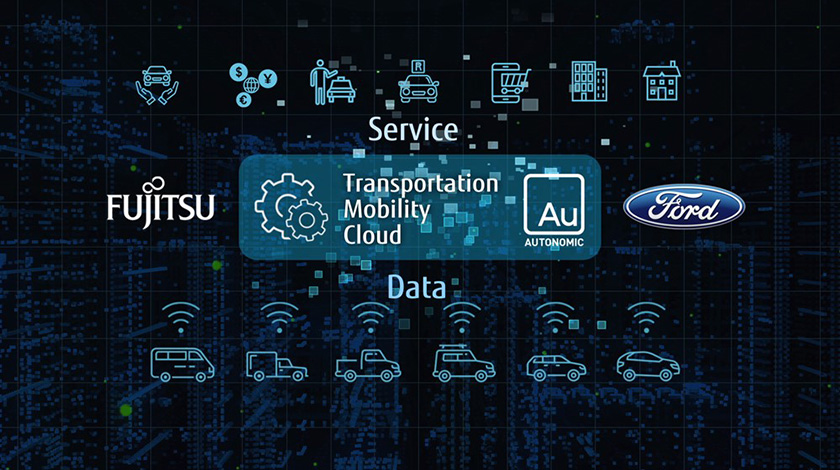 Rich Strader, VP of Mobility Platforms and Products, Ford Motor Company
Aiming to Achieve a World of Stress-Free Mobility
What kind of future can the collaboration between Autonomic and Fujitsu bring to travelers? One possibility, Strader points out, is greatly reduced stress during trips. Today, the world's population tends to be concentrated in urban areas. Although city dwellers usually enjoy the convenience of more services, on the other hand, they often have to deal with traffic jams and other congestion. If you have a mobility platform that manages people's travel data, you can find routes with no traffic jams, he says. "This new mobility ecosystem helps people to travel without stress."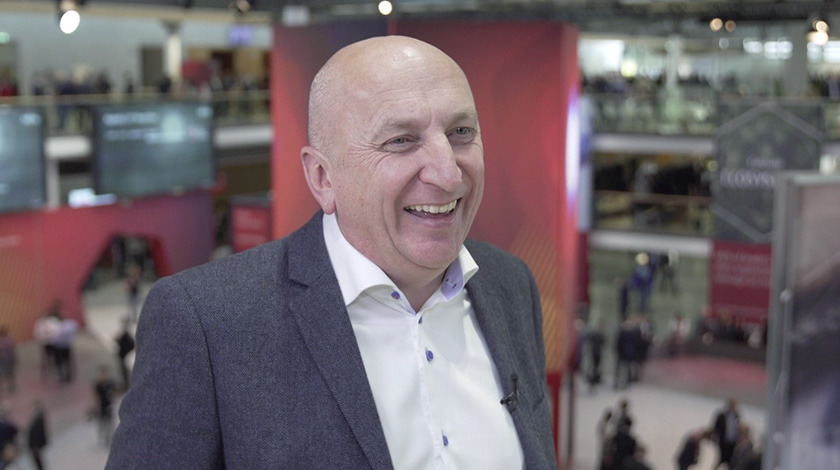 Paul Warburton, VP of Connected Automotive and Mobility, Fujitsu America, Inc.
Paul Warburton, VP of Connected Automotive and Mobility for Fujitsu America,
notes that "Autonomic and Fujitsu believe that the platform they build together will provide the mobility service providers with powerful new access to mobility data. In the end, the platform will contribute to creation of better access to transportation services and greater overall mobility for society."
by Fujitsu Blog Editor
Fujitsu
June 26, 2020