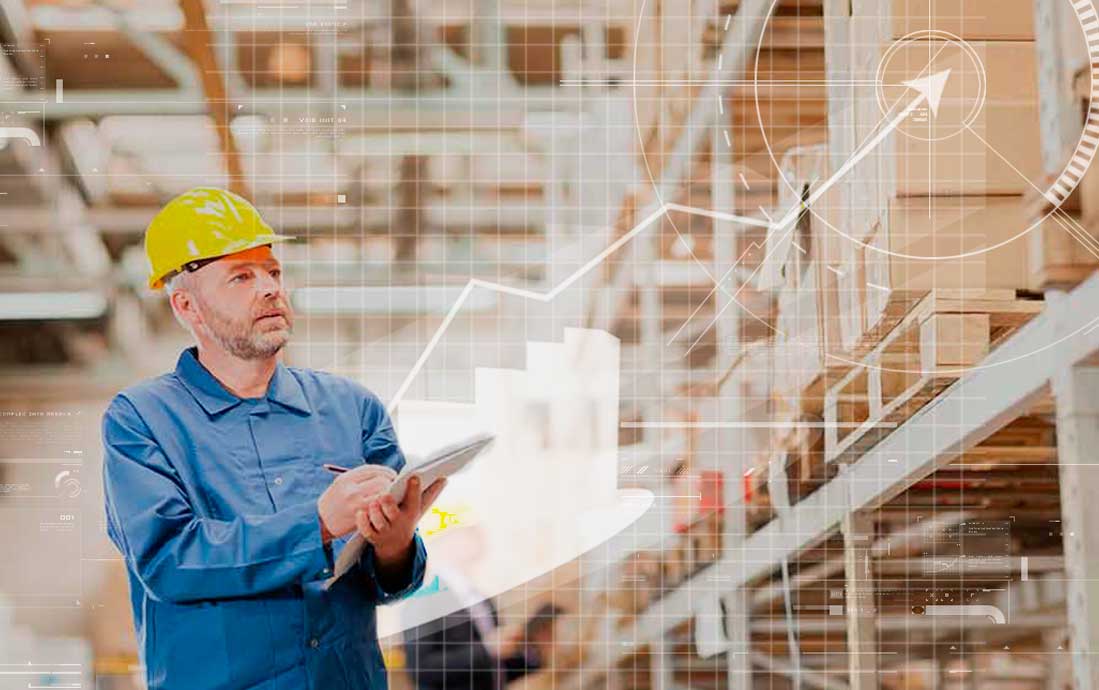 Every expanding business encounters productivity bottlenecks that stunt its growth in the short-term and can potentially lead to financial problems and eventual failure.
For many organizations, the awareness around these bottlenecks and other supply chain vulnerabilities has never been higher.
One such bottleneck is an inventory management system that fails to meet the company's growing demands. Retailers are undertaking major transition initiatives to meet growing customer expectations and have stepped up their efforts when it comes to providing essential goods.
In talking with customers and colleagues, I have noticed a few challenges that many organizations are facing today, and now is the time to do something about it.
Poor Forecasting
Forecasting is important at all stages of development, but the larger the business is, the more drastic a mistake here can be.
Project too high, and your warehouses will be filled with products that don't sell and take the place of something else that could.
Project too low and you may find yourself without enough inventory, orders you cannot fulfill, leading to client dissatisfaction and lost opportunities. If such miscalculations happen regularly, something is certainly amiss.
Lack of Visibility
Do you find that most of the time you simply don't know enough about your inventory to make informed decisions? This is especially unpleasant when you cannot view inventory for specific warehouses across the network in real-time.
It is usually the case when you use a system that doesn't fully integrate with the rest of your company's tech, apps, and data stores.
Problems Keeping Up with the Market
Irrespective of industry, market conditions and customer expectations keep evolving at an unprecedented pace. If you find your current system to be cumbersome, inflexible, and incapable of adapting to changing requirements, it may be time for a change.
Looking ahead
Organizations need to focus on supply chain optimization that is flexible to adapt to short-term and long-term disruptions. However, the truth is that many companies are not fully aware of the vulnerability of their supply chain and inventory processes.
Don't be too wary of this change, though. Restructuring of an inventory management system doesn't necessarily lead to long- or short-term chaos.
There are many cloud-based solutions and supply chain technologies offering relatively painless and efficient transitions. The result is dramatically improved visibility across the end-to-end supply chain, as well as seamless integration with legacy systems to minimize disruption and equip your organization to deal with the unexpected.
What are your supply chain and inventory challenges today?
Is your supply chain agile enough to offer complete inventory visibility and handle multiple fulfillment options, while solving for supply shortages due to unanticipated shifts in customer demand?
Is your ERP equipped to provide you with omni-channel pricing, promotion, fulfillment and advanced inventory positioning?
As you are navigating through these challenges, take advantage of our free retail assessment for that can help you assess and gain visibility into your current supply chain and inventory processes.
We are happy to jump on a call to help you through these challenges. For more information on this obligation-free assessment, click here.
This article was originally posted in January 2018 and was updated in April 2020.
by Ruchir Patel
Fujitsu
April 21, 2020