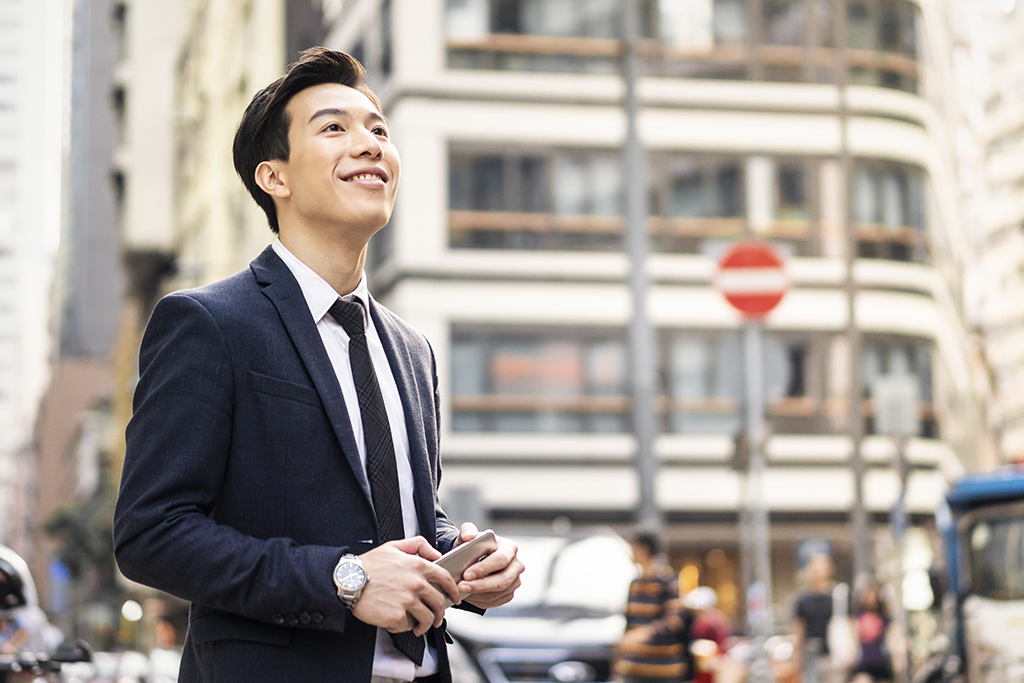 Think about your ideal shopping experience. It probably depends on what you're shopping for, right?
The way customers and businesses interact changed during the Covid-19 pandemic. Some businesses responded quickly and survived, while many couldn't and didn't. But customers weren't just looking for speed and convenience.
People looked for businesses that acted with empathy and fostered a sense of community. This ability to see things from your customers' perspective – and shape their experiences accordingly – could also set you apart from your competition in the medium and long term.
Modern customers expect to be able to choose how they interact with you, and enjoy seamlessly personalized experiences across digital and physical channels. These preferences will change depending on what they're shopping for, too. If you're ordering milk and bread for an empty larder, you might choose an online grocer, with an intuitive mobile app that will deliver to your door quickly.
But when you're buying a designer suit, you might opt for a store with an engaging atmosphere, knowledgeable staff and a wide range of custom options for you to touch and see with your own eyes.
Our loyalty to retailers has changed. As consumers, we want different experiences for different moments – and we'll choose the retailer that can deliver what we need when we need it. People expect this level of customer experience to be in place already, so if you're aiming to give yourself an advantage over competitors, now is the time to act.
However, great customer experience depends on your employees. When staff can serve more customers, deliver interactions tailored to their needs and feel motivated and engaged, they will foster customer loyalty and ultimately deliver more sales.
But to do so, staff increasingly need tools that empower them to work productively. Customers are armed with smartphones and tablets to review products and share purchase ideas with friends, so why not staff? That's where workplace technology is critical. So how are retailers faring today – and how can more effective working practices translate into exceptional customer experiences?
Getting the basics right
According to Fujitsu's Workplace 2025 research, the majority of store staff (68%) believe that productivity in the store has increased in the last two years.
There is, however, significant room for improvement, particularly when it comes to workplace technology. Three quarters of staff (75%) admit that service outages impact their productivity on a weekly basis, usually due to poorly managed legacy systems.
Notably, only a quarter (23%) of employees say that retailers can give them the right information in the right context – but only describe this provision as 'adequate.'
Inconsistent technology not only hinders employees in the store: far from supporting customers, it can damage their experiences and perceptions of a retailer for good.
Empowering the workforce
Currently, only 54% of employees believe that their current environment has a positive impact on staff attraction and retention. Retailers have an important opportunity to improve in-store technology and enhance staff engagement.
Technology can remove irritations from workers' day to day lives to improve their motivation. Biometric identification tools like palm vein readers allow seamless access to tills and other digital tools without laborious Pin code keying.
Businesses can also use technology to connect employees more closely with their role in the business. Cloud-based workforce planning tools enable workers to view their tasks for the day in advance – on the bus on the way to their shift, for example. This gives employees a clear idea of their priorities before even reaching the store, so they don't have to spend the first half an hour rushing around trying to get organised.
By defining staff's roles and outlining standards for the store on digital platforms, businesses can make "what good looks like" clear, and show everyone where they fit in.
More time for the customer
Technology can also enhance staff productivity by freeing up time spent on mundane, repetitive tasks for richer interactions with customers.
Automation has a critical role to play. Robotics are already helping to automate "back room" functions, such as stacking shelves or stock control.
More routine jobs can be replaced with more exciting, engaging customer interactions, helping to keep staff interested and engaged.
Two thirds (66%) of retail employees believe that this automation would help to improve their productivity, creating a smoother customer journey and giving employees time to serve even more customers.
Creating tailored interactions
Employees can also use retail technology to deliver more personalised experiences for individual customers, particularly through the collection and use of customer data.
There are multiple methods available to both identify returning customers as they come to the store and collect more information about their preferences.
Customers could be invited to scan QR codes from their mobiles as they enter stores, download apps with geolocation services or even have individual chip cards provided by the retailer.
Retailers can track preferences for each customer in the store, from the areas where they browse to the items they try and even their feedback on the most helpful forms of support for them in the store.
Employees can then access this customer data on the shop floor through wearables or mobile devices. Interactions can be tailored according to the customer and what they're looking for: some might prefer a quicker, minimalist conversation, while others might want to discuss a wide range of options before making a choice.
It is, of course, critical that retailers handle all customer data sensitively. Permission would need to be collected in advance, and all information protected with robust cybersecurity methods. To avoid damage to the customer relationship, retailers should always be explicit in how data is delivering value for the customer – and always give, as well as take.
But when experiences are tailored in the right way, customer interactions will improve – and loyalty will increase.
Support for every employee
Workplace technology can improve the experiences of every employee. Digitally native millennials and Gen Z expect to be able to use the latest tools in-store. Meanwhile, older employees can enjoy easy to use tools that enable them to maximise the 'soft skills' that support great customer interactions, such as empathy, intuition and creativity.
Importantly, assistive technologies can support employees with disabilities at work, creating an inclusive workplace – and enabling retailers to employ a workforce that's representative of their whole customer base.
By starting with employee experience, retailers can create a more motivated, empowered workforce that's ready and willing to meet the needs of its customers. With workplace technology, retailers can create the empathetic, sustainable and secure customer experiences that will set them apart and secure their place on the high street for years to come.
For more insight into challenges and opportunities for retailers to use workplace technology, download Fujitsu's Workplace 2025 report.
by Richard Clarke
Fujitsu
April 17, 2020