Fujitsu: A Visionary in Datacenter Outsourcing and Hybrid Infrastructure Managed Services
Fujitsu / September 22, 2023
In the ever-evolving landscape of technology and digital transformation, organizations worldwide increasingly rely on datacenters and hybrid infrastructure to manage critical operations. As the need for dependable, secure, and scalable infrastructure has become paramount, demand for reliable service providers has grown. Businesses are constantly seeking innovative solutions to optimize operations and drive growth in this competitive digital landscape, while also considering sustainability due to the increasing awareness of the environmental impact of technology.

At Fujitsu, we prioritize delivering value to our customers, with sustainability at the core of our comprehensive portfolio of global services, powered by technological expertise focused on digital transformation.

Our customer-centric approach to Hybrid IT, which focuses on addressing the unique needs of businesses while ensuring scalability and sustainability, has earned us recognition as a Visionary vendor in the Gartner® Magic Quadrant™ for Data Center Outsourcing and Hybrid Infrastructure Managed Services (DCO/HIMS), worldwide report 2023.

In this blog, Tim Moody, Fujitsu Head of Strategy for Hybrid IT & Fujitsu Fellow, delves into the key differentiators of our Visionary approach recognized by Gartner and how it empowers businesses to thrive in the digital era.
Being Visionary: Why it is important?
Being recognized as a Visionary underscores our commitment to innovation, forward-thinking strategies, and dedication to pushing boundaries. According to Tim Moody, this recognition is a vindication of our strategy, ability to anticipate market shifts, and adapting to changing customer demands while delivering solutions that truly address their pain points. The services we bring to the market and the value we create for our customers are recognized by Gartner. Overall, being Visionary is a positive recognition that cements our growing path as "if you're not being visionary, then it's difficult to grow."
Understanding the Gartner Magic Quadrant
The Magic Quadrant is a research methodology and comparison developed by Gartner, a leading research and advisory firm, widely recognized as one of the most trusted and authoritative assessments of technology vendors.
It assesses vendors within a specific market based on their ability to execute and the completeness of their vision. The quadrants categorize vendors as Leaders, Challengers, Niche players, or Visionaries.
According to the report, vendors positioned in the Visionaries quadrant show an innovative approach and potential for future success, a clear understanding of market direction, anticipate customer needs, and have a strong vision for the future.
Fujitsu's Visionary position for 2023 is a crucial evaluation as it recognizes the shift we have made from a regionally oriented set of services to a global business model. This shift has allowed us to deliver a better and more consistent experience for our customers. By adopting a global approach, we are better equipped to meet the evolving needs of our customers and provide them with innovative solutions that drive business growth and success.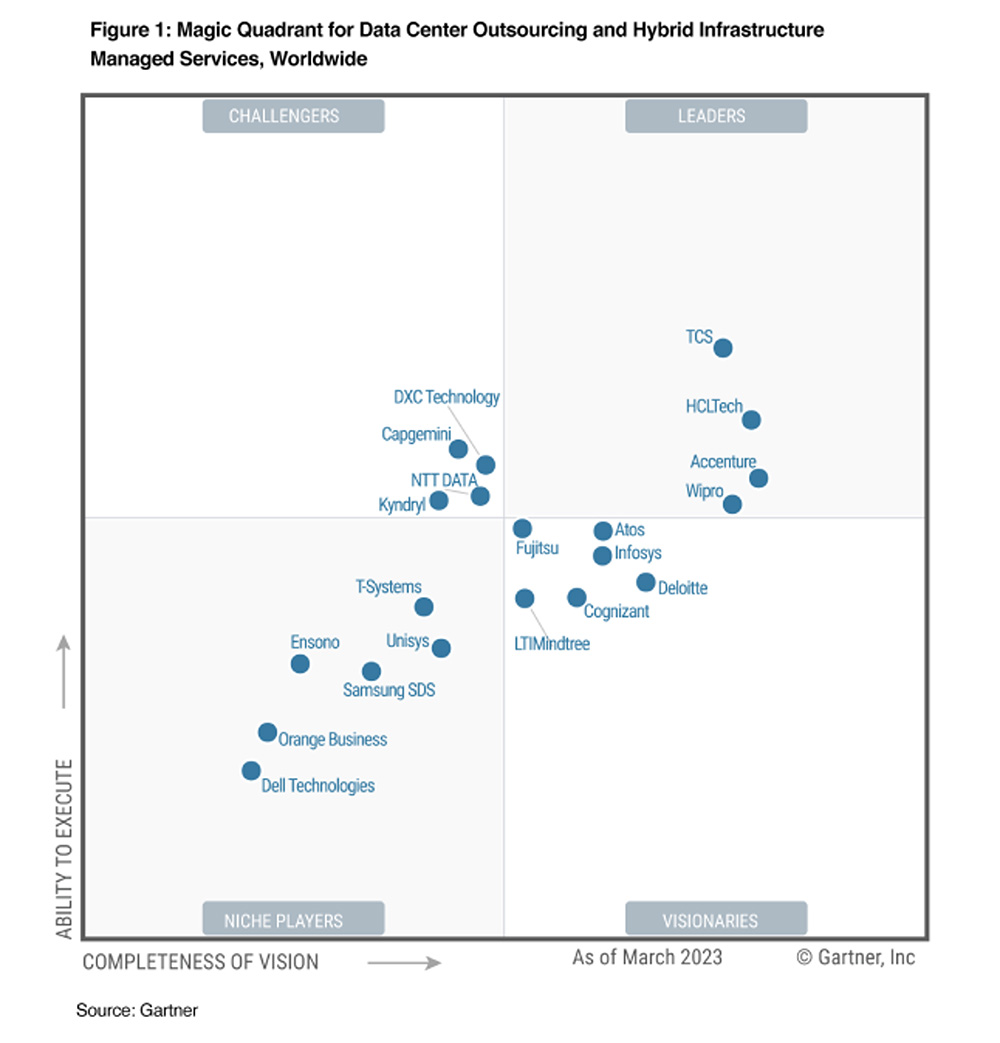 Three main reasons why we are Visionary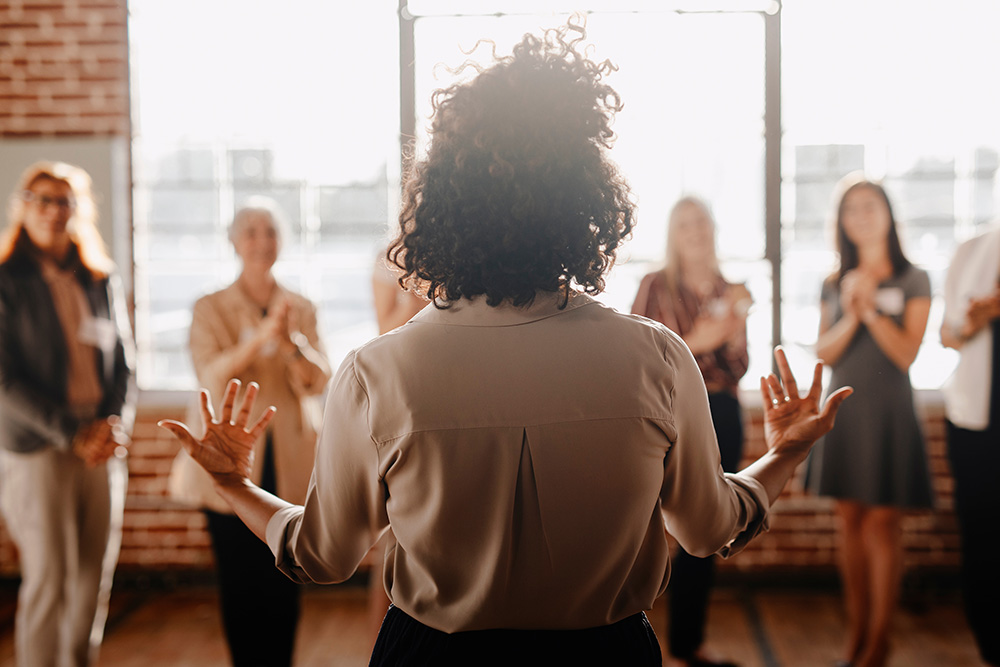 We help customers drive change and optimize their business, but with sustainability at the core of that offering, not just as an "add-on".
1. Continued innovation: Gartner has recognized our ability to bring innovative solutions to the market, not only in the Hybrid IT space, but also in our complementary services. Our broad portfolio allows us to optimize our customer's existing estate and drive innovation. Fujitsu has established strong global alliances in the Hybrid IT field, including Microsoft, AWS, and VMware. These partnerships are key to delivering robust solutions for our customers and focus on the use of public and/or private cloud, which helps us drive customer innovation through application modernization and datacenter transformation.
In addition to these partnerships, Fujitsu IPR and technologies are key differentiators. For example, our investment in Computing-as-a-Service (CaaS), a group of services that allow any customer to easily use advanced computing and software technologies, we aim to develop high-performance new materials and solve labor shortages in transportation and delivery through cutting-edge simulation, AI, combinatorial optimization, and other technologies. The latest Fujitsu Kozuchi platform aims to ensure the reliability of AI solutions, accelerate their social implementation, and promote the construction of a sustainable society, making AI more accessible to global users.
Meanwhile, Data e-TRUST enables us to facilitate secure information exchange across organizational boundaries, enabling innovative business models and inter-industry collaboration. Our pay-as-you-go model enables customers to access technologies and deliver better social outcomes, such as financial modeling, climate forecasting and drug discovery. For instance, the Aichi Cancer Center Research Institute has been able to accelerate the process of selecting candidate drugs by using Fujitsu's AI technology for information extraction and data integration, available as part of our Hybrid IT solution. This is just one example of how our innovative solutions can help customers achieve their goals and drive progress in their respective fields.
2. Global portfolio: Our company has a rich history of technological excellence, boasting a comprehensive portfolio of solutions and new offerings that cater to diverse industry verticals.
Moody: "We recognize that our customers face a range of challenges, including the need to innovate, therefore reducing costs and optimizing their existing environment. As such, our primary focus is on delivering the most suitable solution for our customer, and then turn that localized vertical offering into a global offering. This way we combine excellent technological expertise with global delivery".
This Hybrid IT approach is crucial for providing the right solution for the right problem, rather than simply advocating for cloud-based solutions or any other single solution.
3. Sustainability: At Fujitsu, we place a strong emphasis on sustainability and environmental responsibility. Fujitsu is contributing to the realization of a sustainable society by using 100% renewable energy for all electricity required to operate the Fujitsu Hybrid IT Service FJcloud, which is provided from our data center in Japan. Via our sustainable transformation and monitoring services we optimize our customer's IT assets in order to reduce the impact on the planet through carbon emission analysis across their Hybrid IT systems. We are doing this on a continuous basis, so we keep our focus on reducing waste by limiting overprovisioned and idle resources. And working for Hamburg Port, we used our quantum-inspired algorithms to optimize supply chain logistics and reduce greenhouse gas emissions.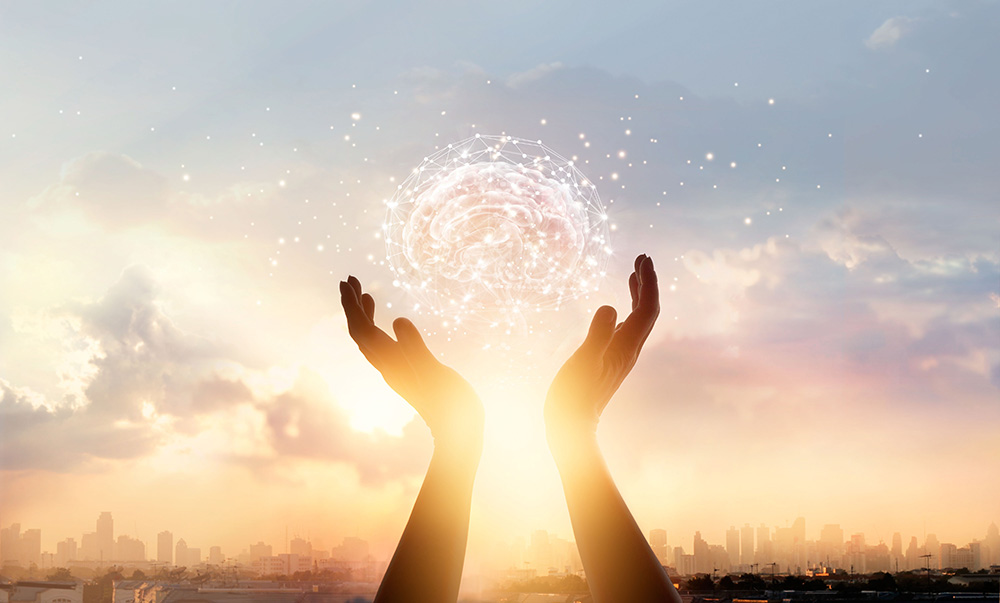 Strategic investments in critical areas
In terms of specific market trends, where Fujitsu is investing, Moody identifies the increasing use of AI that is being implemented within our portfolio to help customers optimize their operations and make the best use of the staff and skills that they have, "freeing up those capabilities to allow them to innovate more effectively." For example, Fujitsu Cloud Managed Service (FCMS) provides automation and orchestration and uses Springboard™ to support work models like DevSecOps, enhancing staff wellbeing by eliminating mundane tasks and promoting valuable employee engagement.
"We are also investing significantly in Fujitsu CaaS (Computing-as-a-Service) services providing, for example, Digital Annealer High-Performance Computing on a pay-as-you-go basis, enabling customers to harvest the value of advanced technologies to the maximum extent possible."
Regarding technology trends that will really differentiate and help our customers transform, Moody, clearly recognizes an alignment between what Gartner considers top priorities for companies - in terms of technology in the near future (2-5 years) and what Fujitsu has been investing and developing as a part of our portfolio such as Cloud Managed Services and Migration, Cloud and Generative AI, Edge Computing, Platform engineering, SASE, Cloud AI Services, Cloud HPC, Cloud resilience and cloud sustainability. (*1)
(*1) Source: Gartner Hype Cycle for Cloud Computing, 2023
Conclusion
Fujitsu's recognition as a Visionary in Gartner's Magic Quadrant for Datacenter Outsourcing and Hybrid Infrastructure Managed Services is a testament to our commitment to innovation, customer-centricity, and technological expertise. Our global presence, focus on digital transformation, sustainability initiatives, and dedication to customer success have enabled us to lead the way in providing cutting-edge solutions. Partnering with us unlocks new possibilities for growth and success in today's digital landscape.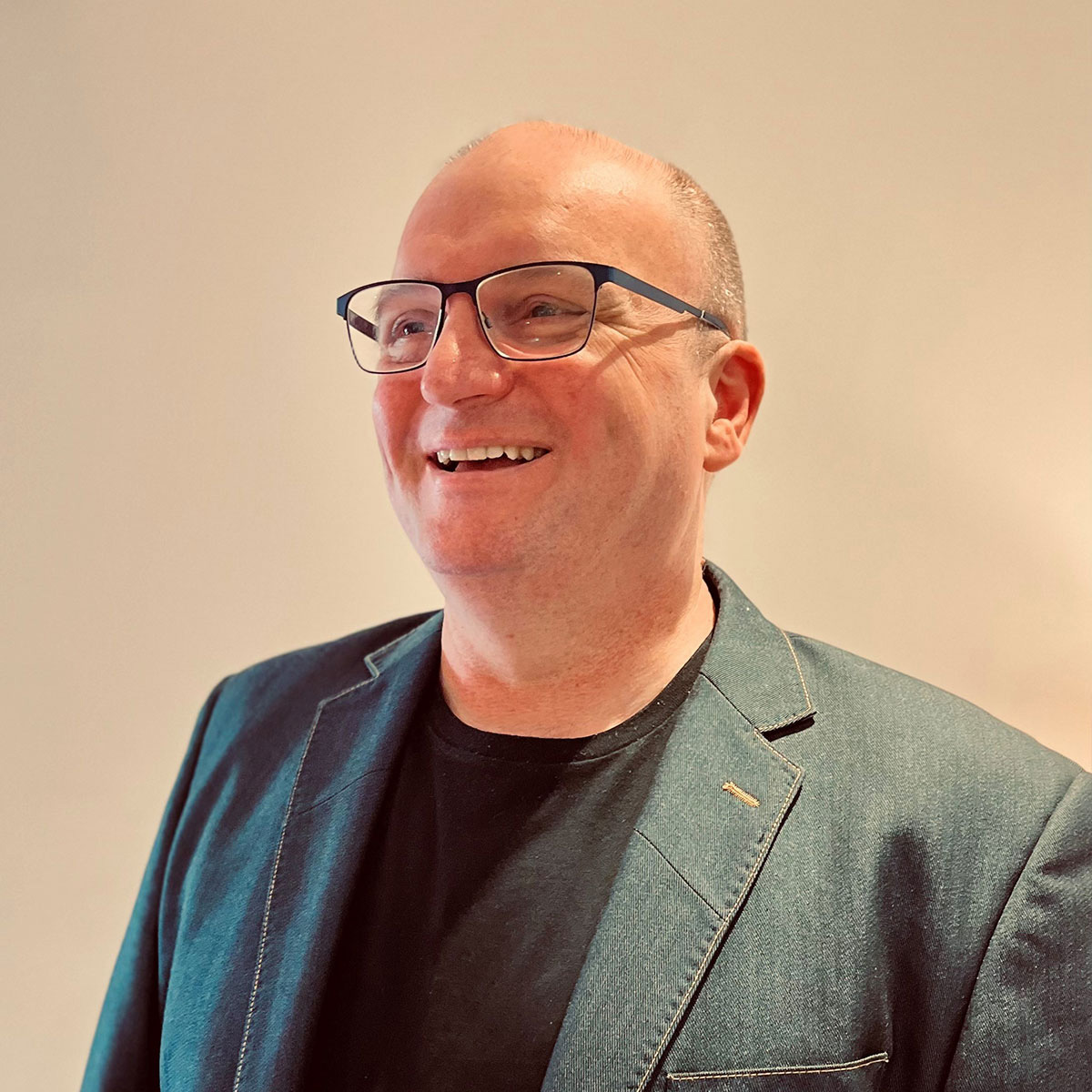 Tim Moody
Head of Portfolio & Strategy at Fujitsu
Tim is a collaborative and enthusiastic technology leader with a depth of experience designing and delivering enterprise class services across both public and private sector. As a Fujitsu Fellow and Fujitsu Distinguished Engineer, he has a demonstrable record of accomplishment, delivering business innovation as both an individual contributor or leading large teams across a broad range of leading-edge technologies.