Emissions in the Shipping Industry and Sustainability as a Business Strategy
Fujitsu / September 5, 2023
Recently, a milestone was accomplished concerning Greenhouse Gas emissions (GHG) in relation to the shipping industry. More specifically, the International Maritime Industry (IMO) - the industry's leading regulator - agreed to eliminate all GHG emissions 'by or around 2050', with further indicative checkpoints to be reached by 2030 and 2040.

As is often the case with climate legislation, it elicits a mix of opinions from the experts, encompassing both criticism and support. On a positive note, this legislation is a major climate milestone for the industry. Prior to this event, this highly polluting industry had avoided stringent reduction targets due to its internal complexity. On the other hand, critics argue that this agreement fails to provide a clear strategy to the industry. This will eventually allow it to fall short of the overarching 1.5°C climate target.
Very little to sea
The global shipping industry is instrumental to our society. Numerically speaking, it equates to 90% of world trade. With respect to total global GHG emissions, it accounts for 3% of it, an amount similar to Germany's output. Although this is arguably minimal in comparison to other sectors, the fact it has quadrupled since 1970 and is expected to further triple by 2050, means that emissions are continuously rising.
Despite existing international regulations (see below), regulators have so far failed to address the industry globally. Unsurprisingly, this has given the industry the freedom to utilize extremely polluting combustion fuels. The root cause of this legislative failure lies within the industry's complexity: (1) The industry is an oligopoly run by a few colossal companies located in different countries and across different continents. (2) These companies operate ships on international waters – often free of any regulations. (3) The ships they operate are owned by small states, such as Marshall Islands and Panama, that bear little responsibility towards the vessels. (4) The crew on the ships originate from different countries abiding by different working law standards. The consequence of that is a perfect storm which omitted the industry from the 2015 Paris Agreement legislation. Nevertheless, it is conceivably in the interest of all parties to impose regulations. Climate-stressed countries need to legitimize their needs for adaptation funds. Shipping companies ought to ascertain the relevance of their industry and avoid an increase in the cost of capital.
To date, some regulations have been implemented of which the EU's is the most notorious. The block's recently revised strategy aims to curb the emissions of the industry. Essentially, it attempts to have shipping companies in line with the block's 'Fit for 55' action plan; an EU deal aiming to reduce total GHG emissions by 55% by 2030, compared to 1990 levels. Amongst other actions, this has led the EU to include shipping in its Emissions Trading System (ETS).
New beginning or same old, same old?
Now we have a clearer understanding of the situation, this article begs the question: What can we expect? As a reminder, the Paris Agreement, signed in 2015, is a legally binding international treaty on climate change. As the reference with regards to climate change legislation, it has the overarching goal to hold the increase in global average temperature to 'well below 2°C above pre-industrial levels and to pursue efforts to limit the temperature increase to 1.5°C above pre-industrial levels'.
However, as mentioned earlier, the shipping industry had been left out of this deal until recently. Not anymore as the IMO, the UN's arm for the shipping industry, has agreed to cut emissions fully by or around 2050. Furthermore, the IMO has pledged to reduce emissions by 20-30% by 2030 and 70-80% by 2040. Arguably, a major milestone in the broader context of the Paris Agreement and global warming. The broader picture is, however, more contrasting.
Proponents of the deal claim it is a significant step in the right direction as the industry had been omitted of any climate legislation so far. They further say that the intermediary steps will ensure that the industry meets the 2050 target. Lastly, they claim this legislative act will pave the way for the industry to go from laggard to vanguard.
Opponents paint a different picture. They claim that this agreement falls short of providing a clear strategy towards meeting the climate targets. Firstly, they say that the targets are too loose and will allow the industry to overshoot its carbon budget. In addition to that, it is said that the agreement provides no clear guidance as to how to meet its underwhelming targets. This is like going to sea, with a dinghy boat and eyes closed.
Time will tell whether this agreement is successful. But it must be said, this agreement will only be a sustainability triumph if it is used as a steppingstone for more stringent legislations.
All hands on deck
Regardless of whether the legislation will be in line with the Partis Agreement and its targets, this legislation and the expected ensuing ones will undoubtedly have major consequences for the shipping industry. It further stresses the fact that global supply chains are at a crossroads; Organizations in that field face a challenge. Companies can either keep up with the business as usual. In doing so they face major risks such as increasing and strengthening regulations and bad publicity. Alternatively, companies can capitalize on this situation. By greening their operations, companies can assert their position and increase their clout within the industry in the long run.
A concrete action plan for companies within the shipping industry is two-fold. Firstly, companies should assess, report and disclose their sustainability metrics in line with existing frameworks. By complying with existing Environmental, Social and Governance (ESG) standards such as GRI or ESRS, companies can demonstrate their willingness to be a sustainability leader. Secondly, in addition to complying with existing standards, companies should leverage knowledge ecosystems and third-party agencies to better their sustainability strategies and render their operations less harmful to our society. By leveraging sustainability as a strategy, companies can position themselves as leaders within their industry. To sum up, companies should regard sustainability as a business opportunity. These days, business for good is good for business!
An example of a company that leveraged sustainability in its supply chain is AB InBev, the world's leading brewer. This company tracks the supply chain of the barley in its famous Leffe beer, from the farmers to the end-consumers. Through a QR code, consumers benefit as they can see where the barley was grown, reaped and malted, giving them more insight than ever before. The company benefits itself as this project is a milestone in building its digital capacity to help achieve its environmental and sustainability goals.
Make your shift to empowering business and people with digital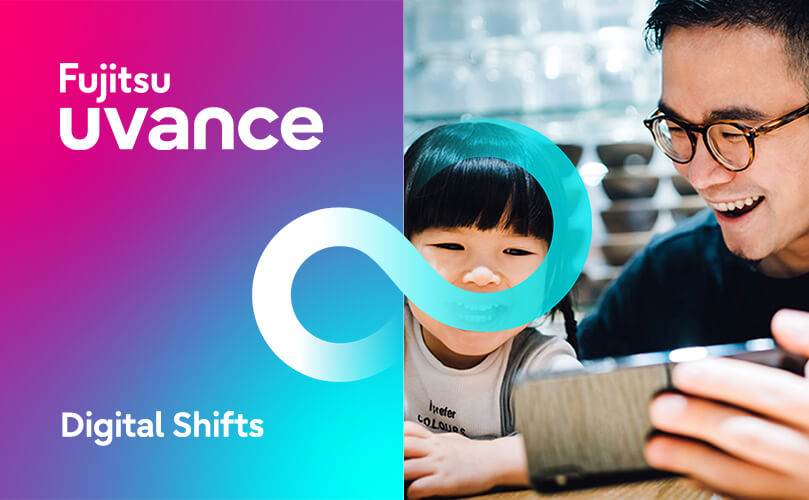 Digital Shifts
Fujitsu introduced a key focus area called 'Digital Shifts' as a part of its business brand, Fujitsu Uvance.
We enable you and your people to thrive in a fast-changing world and make life more creative.
Read more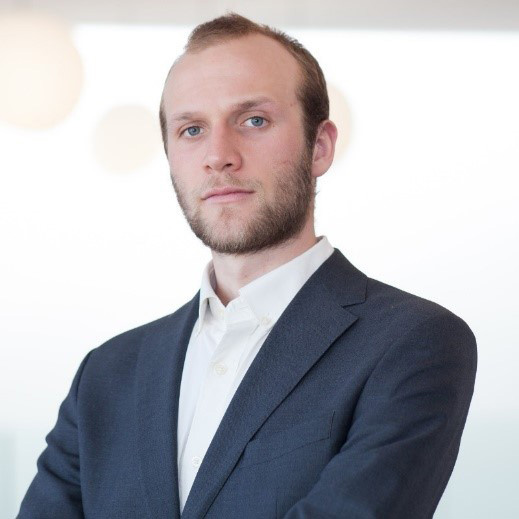 Jonathan Fenton
Consultant in Innovation & Sustainability, Fujitsu
As a Consultant, Jonathan brings knowledge and experience in Innovation and groundbreaking projects within Blockchain and AI. With a background in International Business, he approaches these technologies strategically, aiming to improve society and promote sustainability in organizations.