Why CSRD and ESRS Are Game-Changers for Sustainability Management?
Fujitsu / August 10, 2023
As environmental, social, and governance (ESG) concerns increasingly shape the global business landscape, regulatory frameworks around sustainability reporting are evolving rapidly. In this context, two significant pieces of legislation, the Corporate Sustainability Reporting Directive (CSRD) and the European Sustainability Reporting Standards (ESRS), are becoming prominent fast.

Designed to increase the transparency and uniformity of sustainability reporting, these regulations mandate companies to disclose their ESG initiatives, thus driving corporate accountability and environmental stewardship. Although these regulations are being finalized, they are set to take effect in 2024, bringing a new era of sustainability reporting in the European Union (EU) and the World.
CSRD and ESRS: Who Needs to Comply?
The principal subjects of the CSRD and ESRS regulations are companies with a substantial presence in the European market. Specifically, these include:
・Listed Companies: companies publicly listed on a stock exchange, except for micro-undertakings, must comply with these regulations.
・Listed SMEs.
・Non-EU firms with a net turnover of €150 million and at least one significant subsidiary or branch in the EU.
・Subsidiaries of global non-EU firms are only exempt from having to report when their non-financial information is included in the parent company's consolidated management report.
・Large Enterprises: to be categorized as a large enterprise under these regulations, companies need to meet at least two of the following criteria:
-Employ a minimum of 250 staff members.
-Generate an annual turnover exceeding €40 million.
-Possess a balance sheet total surpassing €20 million in assets.
In addition to these categories, the regulations also encompass public interest entities (PIEs), irrespective of their size. PIEs are defined as organizations providing indispensable services to the public. Given their societal importance and large consumer base, examples of PIEs include utilities, banks, and insurance companies.
The Reach of CSRD and ESRS
Global Implications
One key feature of these regulations is their broad scope, extending beyond EU borders. Thus, companies that export to the EU must also comply with the CSRD and ESRS regulations, irrespective of where they are incorporated.
The standards for judging compliance remain uniform, whether the company is within or outside the EU. However, certain exceptions apply to non-EU companies. For example, organizations that maintain only a marginal presence in the EU or those companies that adhere to equivalent sustainability reporting requirements in their home country may be granted exemptions from the regulations over time.
For companies exporting to the EU, seeking counsel and expert support to determine their standing under the CSRD and ESRS regulations is strongly recommended. As the deadline for these regulations nears, it becomes increasingly important for these companies to prepare their sustainability reports in line with the defined guidelines.
Defining Equivalent Sustainability Reporting Requirements
The term 'Equivalent Sustainability Reporting Requirements' can be slightly ambiguous, but from the perspective of CSRD and ESRS, it certainly implies regulations that:
・Offer comprehensive coverage of a broad array of sustainability issues.
・Enable comparison of sustainability performance between different companies.
・Are based on credible methodologies that ensure the accuracy of the reported information.
・Are presented in a manner that stakeholders can easily access and understand.
Although CSRD and ESRS do not designate specific standards as equivalent, they acknowledge the International Sustainability Standards Board (ISSB) as a potential source of equivalent sustainability reporting requirements. Companies complying with ISSB standards may claim equivalency. However, since CSRD, ESRS, and the updated ISSB standards are still being finalized, the definition (and addition) of equivalent sustainability reporting requirements may take some time.
In the broader context, several other sustainability reporting standards could be considered equivalent (or at least related), such as the Global Reporting Initiative (GRI) Standards, Sustainability Accounting Standards Board (SASB) Standards, International Integrated Reporting Council (IIRC) Framework, or the ISSB Standards. This originates from the fact that ESRS has looked at these standards that existed in the market before publishing anything. Companies should engage with their advisors to establish whether they meet the equivalent sustainability reporting requirements.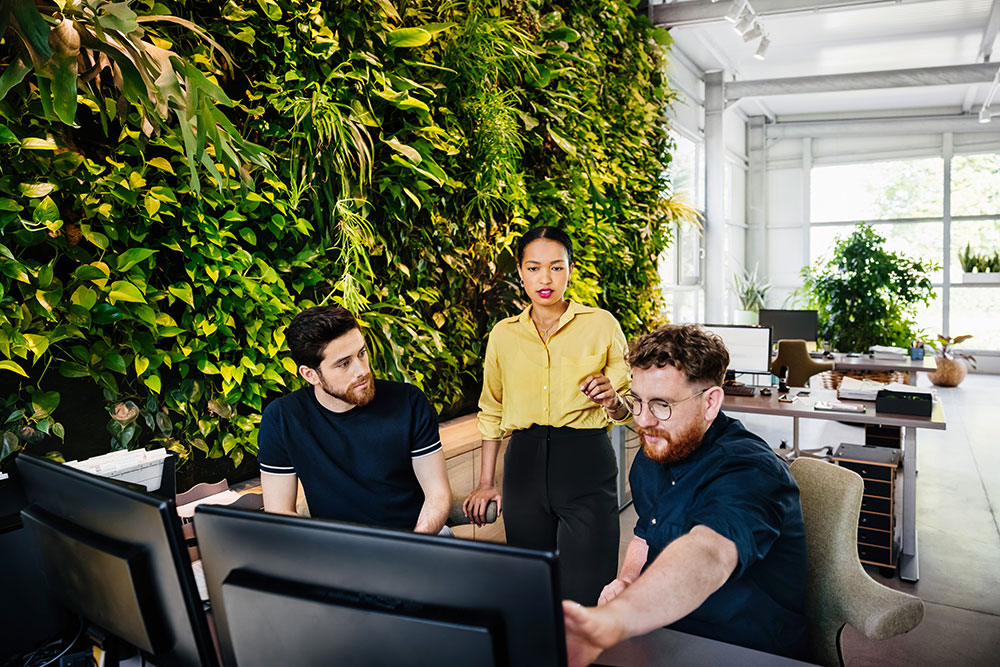 Proactive Steps to Prepare for CSRD and ESRS Compliance
Given the impending enactment of the CSRD and ESRS regulations, companies can take several proactive steps:
1.Understand the requirements: begin by familiarizing yourself with the intricacies of the CSRD and ESRS directives. It is also helpful to study the guidance documents issued by the European Commission, which offer detailed explanations of the regulations.
2.Evaluate current reporting practices: conduct a thorough audit of your existing sustainability reporting practices, contrasting them with the requirements outlined by CSRD and ESRS. This exercise can highlight the gaps in your current approach, forming the basis for a robust remedial action plan. One good add-on here would be to validate your XBRL reporting capabilities.
3.Data collection: accurate data is the backbone of meaningful sustainability reporting. Start collecting and organizing data on various sustainability issues pertinent to your company to ensure a well-informed report.
4.Formulate a sustainability reporting strategy: develop a comprehensive strategy for sustainability reporting, which should outline the scope of reporting, the metrics to be reported, the frequency of reporting, and the channels through which the reports will be disseminated.
5.Seek stakeholder input: stakeholder feedback can provide valuable insights into the relevance and usefulness of your sustainability reports. Stakeholder engagement in the initial stages of planning can enhance the efficacy of your reporting strategy.
6.Communicate with stakeholders: regularly communicate your sustainability reporting plans and progress to your stakeholders. This transparency can foster trust and underscore your organization's commitment to sustainability.
Companies could also consider investing in sustainability reporting software to manage data collection, analysis, and report generation to aid in these preparations. Consulting with sustainability reporting experts can also provide valuable insights into the strategic development, data collection, and report generation processes.
Linking ESG, CSRD, and ESRS
ESG, CSRD, and ESRS are all interconnected, forming the trifecta of corporate sustainability. ESG is a framework to evaluate a company's sustainability via environmental impact, social responsibility, and governance practices. The CSRD and ESRS, meanwhile, serve as legal mechanisms to ensure companies' transparency and accountability around their ESG performance.
These regulations heighten corporate responsibility toward sustainability and make the ESG performance of companies easily understandable to investors and stakeholders.
ESG management is key to enhancing risk resilience, optimizing costs, and ensuring regulatory compliance. By adhering to CSRD and ESRS regulations, companies can demonstrate their commitment to sustainability, thus improving their ESG performance.
Companies need to align these elements to leverage the full potential of ESG, CSRD, and ESRS. This can be achieved by creating a sustainability reporting framework that meets CSRD and ESRS requirements, integrating ESG into risk management processes, and using ESG to inform strategic decision-making. By adopting this integrated approach, companies can elevate their sustainability performance and drive overall business success, underscoring the fundamental interplay between sustainability and corporate performance.
Conclusion
The Corporate Sustainability Reporting Directive (CSRD) and the European Sustainability Reporting Standards (ESRS) are transformative pieces of legislation that aim to improve corporate sustainability reporting. Due to taking effect in 2024, these regulations apply to listed companies, large enterprises, and public interest entities within and outside the EU. Proactive preparation for these regulations involves understanding the requirements, evaluating existing practices, and establishing a robust reporting strategy (XBRL-aligned). Ultimately, aligning these regulations with the company's ESG framework enhances sustainability performance and business success.
Make your shift to empowering business and people with digital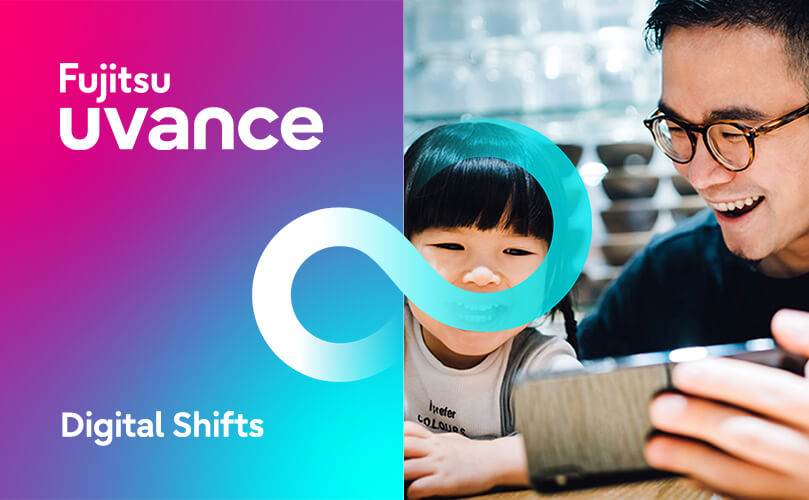 Digital Shifts
Fujitsu introduced a key focus area called 'Digital Shifts' as a part of its business brand, Fujitsu Uvance.
We enable you and your people to thrive in a fast-changing world and make life more creative.
Read more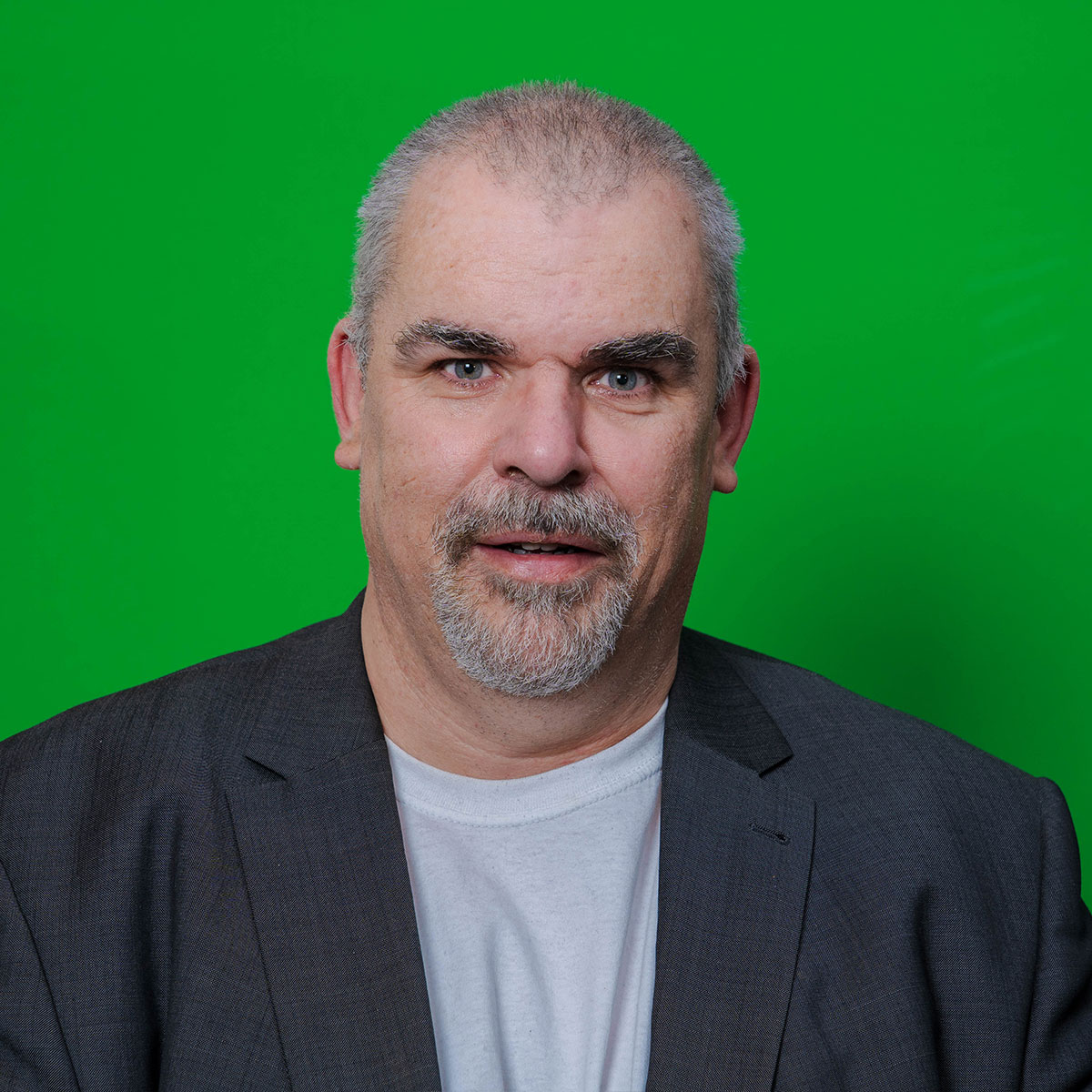 Frederik De Breuck
CDO and CTO of Fujitsu Belgium, Head of the Enterprise Blockchain Track and Trust Solution Center, Fujitsu, Head of Innovation of Digital Shifts, Fujitsu Uvance
As CDO and CTO of Fujitsu Belgium, Frederik De Breuck's overall responsibility is to drive growth and strategic renewal by transforming traditional businesses into digital ones. Frederik also manages the Fujitsu Track and Trust for Fujitsu Global, focusing on building production-ready Blockchain and Distributed Ledger solutions and creating innovative methodologies to increase enterprise adoption. His innovative mindset, transversal thinking, and skills were recognized when he was appointed Head of Innovation of Digital Shifts. As a Global Fujitsu Distinguished Engineer, Frederik contributes to the growth of Fujitsu by continuously advancing technology to impact society.