Editor's Picks
15% CO2 emission reduction in charging EVs: Data collaboration is key
Fujitsu / June 16, 2023
More and more businesses are replacing their internal combustion engine vehicles with EVs. The trend is particularly prevalent in the Europe, where regulators have announced definitive plans to introduce stricter environmental regulations for new cars.
 
In order to help companies under pressure to cut CO2 emission, Fujitsu conducted a trial to optimize charging schedules for fleet vehicle. The results proved that proactive measures could potentially reduce CO2 emissions by as high as 15 percent, easing the burden on the electrical grid.
 
We invited three Fujitsu project members to share their insights about lessons from the experiment and what's needed to promote the activities further in the future.
Impact of EV charging on energy grids
There's a growing awareness that EVs may not be as eco-friendly as anticipated—principally due to the fact that a significant amount of CO2 is released during the production process and disposal. Another factor is that charging EVs puts energy grids under stress, and as a result cannot be regarded as fully ecologically responsible unless green electricity is utilized.
The European Parliament approved its plan to allow e-fuel (*1) for new combustion engine vehicles on sale from 2035. The EU initially intended to limit new car sales to emission-free vehicles. One reason for the change is widely seen as skepticism that green electricity cannot cover rising demands.
Fujitsu conducted the trial to optimize the schedule for charging commercial vehicles as part of the World Business Council for Sustainable Development (WBCSD*2) activities. The goal was to promote data sharing across industries to achieve decarbonization in transportation.
(*1) E-fuel: A decarbonized fuel expected to replace gasoline and diesel, synthesized using CO2 and H2 obtained from the electrolysis of water by renewable energy.
(*2) WBCSD: World Business Council for Sustainable Development. An organization consisting of more than 200 companies, aimed at contributing to the transition to a sustainable society. Fujitsu joined WBCSD in 2013 and worked on revising "Vision 2050" as an Executive Committee company.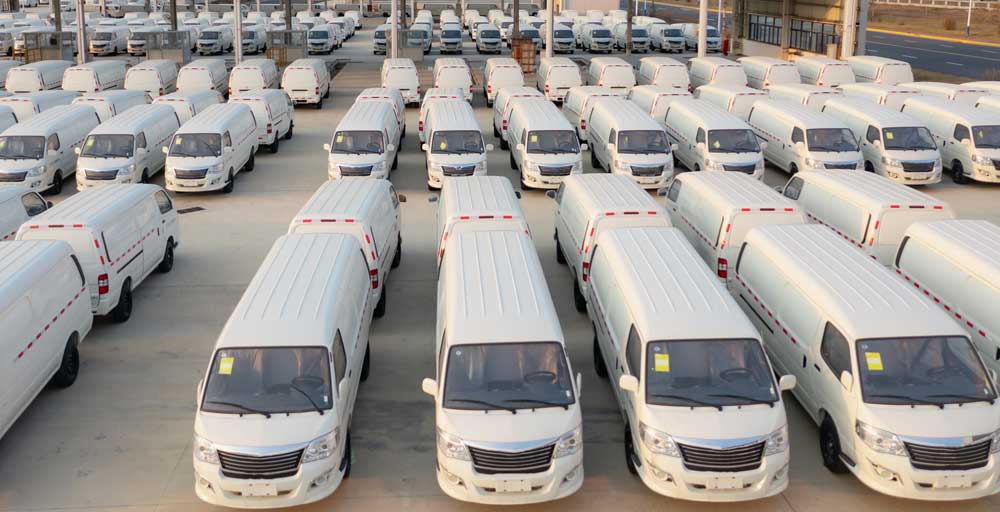 Businesses are shifting to electric vans.
Balancing green energy supply and demand
For Takayuki Maruhashi, one of the project leaders from Fujitsu, his key aim was to reestablish the status of EVs as eco-friendly mobility. Takayuki belongs to the Fujitsu Uvance team working on strategies to create a sustainable society with partner companies.
"The burden on the energy grid has become heavier as more cars shift to EVs. So it's a must to use sustainable sources of electricity for charging them," says Maruhashi.
But one difficult aspect of green energy is that the distribution can fluctuate depending on weather and other conditions. Furthermore, Zawisza Hodzic, a solution architect with Fujitsu Poland, points out that demand tends to rise when EVs return to homes or offices and start charging simultaneously.
"If we could cover our daily electric consumption with cleaner energy, then we essentially save CO2," Zawisza says.
Makiko Hisatomi is a specialist in social digital twin technology(*3) at Fujitsu Research of Europe. Her approach was to propose EV charging at times when green energy is plentiful.
"By adopting the avenue, the energy sector can also better balance demand and supply," says Makiko.
(*3) Social Digital Twin: A group of technologies that digitally reproduce the relationships and connections between people, goods, the economy and society. They offer a simulation and decision-making environment to solve complex social issues.
Overcoming the challenges of cross-industry data sharing
Takayuki, Makiko and Zawisza searched for companies willing to collaborate and join the simulation. Dutch consulting firm Arcadis and a British electricity company National Grid both agreed to participate in the trial.
Arcadis provided Fujitsu with various data on the operation and charging of electric vehicles delivering food and beverages. National Grid shared carbon intensity data (*4), which indicates the "greenness" of supplied electricity.
Data from the two companies was processed by Fujitsu's "Fleet Management Optimization" service to create an optimal charging schedule for EVs.
"One of the most difficult parts was about finding companies that would share data with us, " says Takayuki. "Many companies were reluctant to share what they have, including service providers like Fujitsu."
"I think Arcadis was interested in our project because it runs a platform for commercial vehicles. They were committed to reducing CO2 emissions and thinking about how this could be achieved in their operations," he said.
"National Grid, on the other hand, was providing open data from the start. They were highly accurate with carbon intensity data. The project was a win-win for all stakeholders, including WBCSD, data owners, and consumers."
(*4) Carbon intensity: CO2 emissions per kWh of electricity consumed. The higher the share of renewable energy, the smaller this value becomes.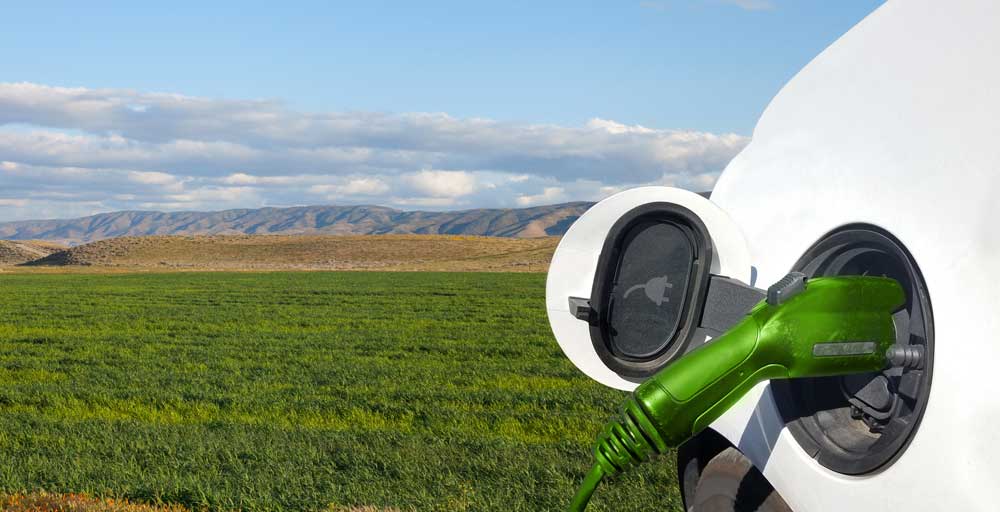 Charging with green energy is essential so as not to put energy grids under strain.
All three of the Fujitsu team agreed that more effort is needed to promote data sharing across companies to achieve the goal of net zero.
"We need to find a way to match intelligently and better coordinate between companies from different fields," says Takayuki. "I think we need to create more use cases so we can convince companies that it is really worth it."
"Wider availability of open data is also essential, especially if we are addressing cross-industry issues," adds Makiko. "Societal issues can be solved much better through coordination."
"We also need to explain that we prioritize security and privacy when handling their data," added Zawisza. "It is important to note that we were able to achieve a 15 percent reduction rate through a simple method of adjusting the charging schedule, without complex actions."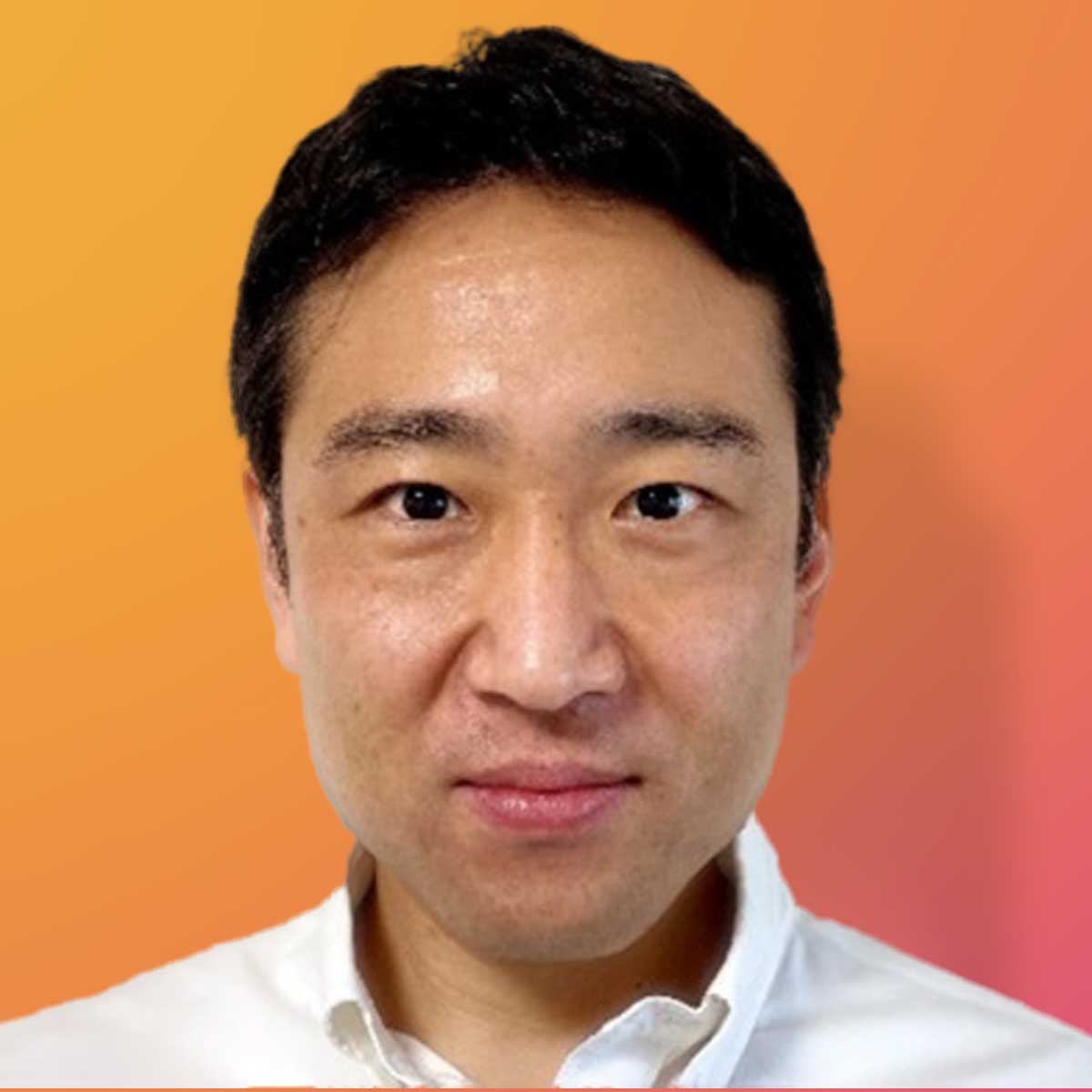 Takayuki Maruhashi
Senior Manager, Global Business Solution Business Group, Social Solution Unit, Trusted Society
Leveraging over 20 years of experience as an analyst, Maruhashi is responsible for formulating the strategy of Uvance Trusted Society, enhancing its recognition, and creating new business opportunities through external partnerships. He has been active in WBCSD since 2021, leading mobility initiatives from a strategic perspective. He works with WBCSD members to communicate the value of data sharing and implement efforts toward achieving decarbonized transportation.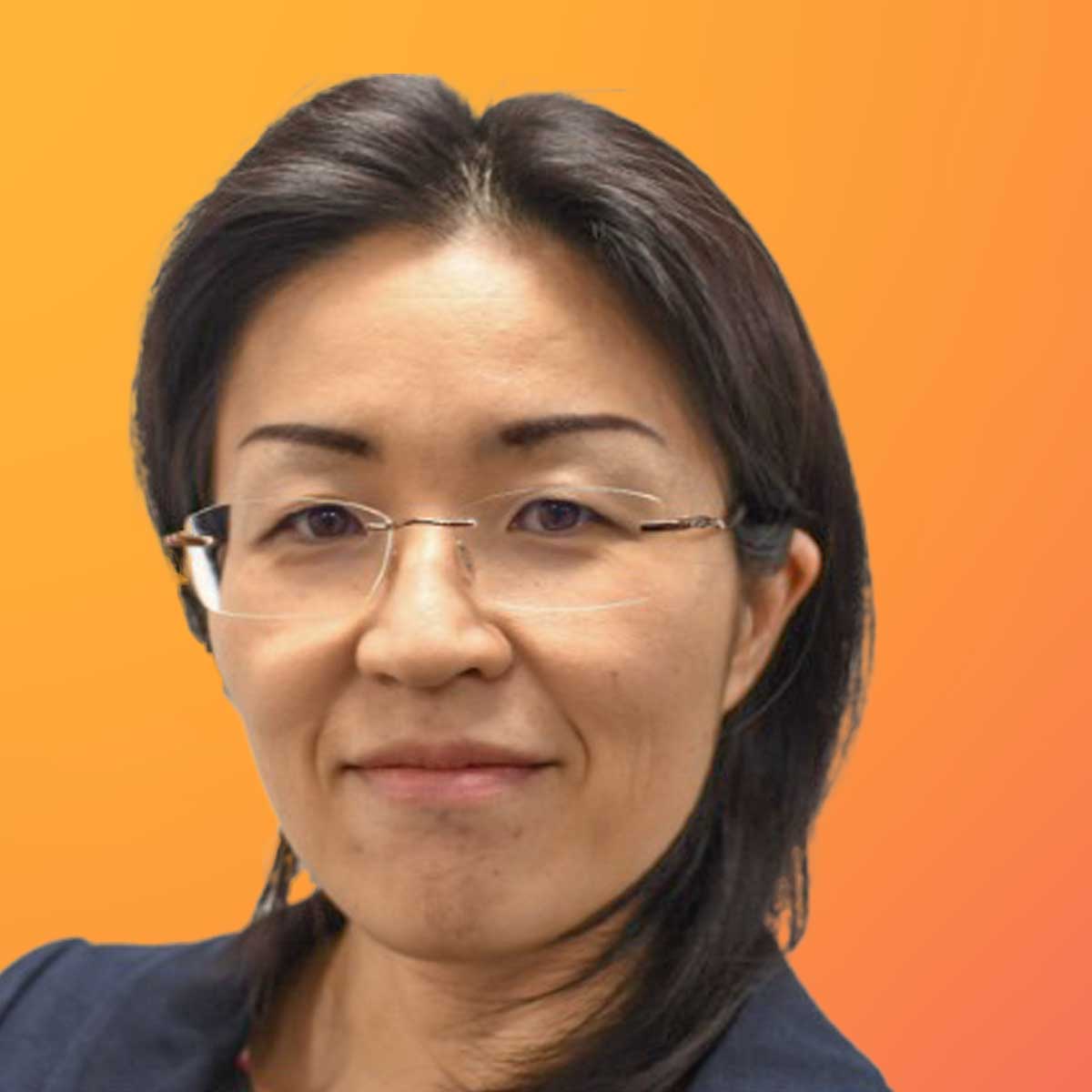 Makiko Hisatomi
Group Manager, Fujitsu Research of Europe
Makiko leads Social Digital Twin research in Europe and conducts research and development activities on sustainability. With over 20 years of experience in this field, she has been implementing IoT, AI, and digital twin technologies to solve societal challenges. With a Ph.D. in engineering and a master's degree in sustainable development, she provides the vital link between social science and engineering.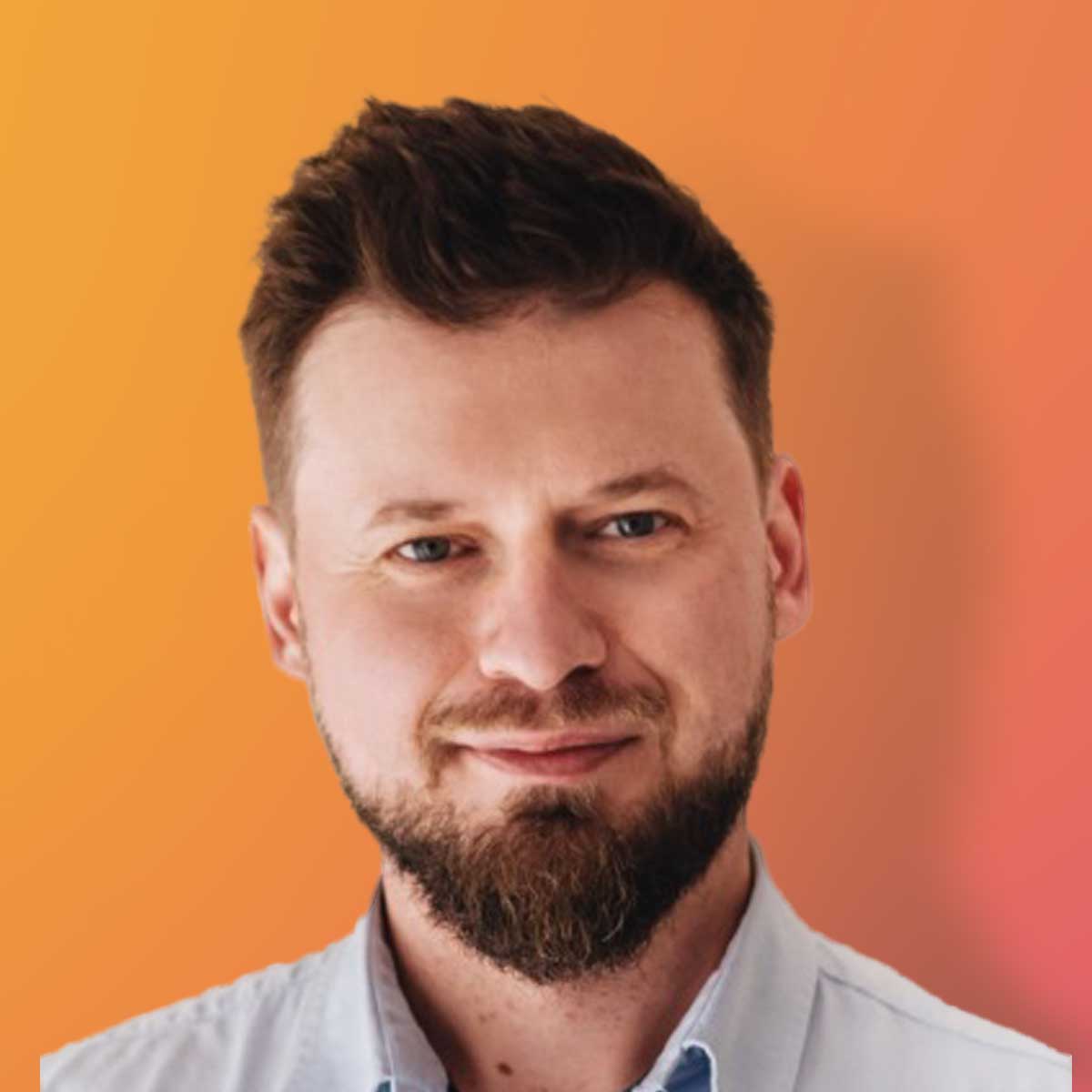 Zawisza Hodzic
Solutions Architect, GDC Poland DX Services, Fujitsu Technology Solutions Sp. z o.o.
With over 16 years of experience in software development and cloud infrastructure, Zawisza is a solution architect focusing on building solutions to address modern societal challenges at Fujitsu. In addition, he supports companies and organizations in reducing their carbon footprint and optimizing processes towards a sustainable future.