AI is the rocket fuel in the discovery revolution
Fujitsu / June 6, 2023
You simply have to be amazed by humans' extraordinary ability to deduce knowledge from observation. It's what ignited epoch-defining advances like the scientific revolution.

At Fujitsu, we are looking at how Artificial Intelligence (AI) enhances that capability and is now one of the most powerful fuels in the new discovery revolution. AI Machine Learning turns digital data (that looks to most of us like random noise) into knowledge on a scale that far outstrips human capabilities.
Finding causality for new discoveries
Fujitsu has a voice here because we are helping customers to recognize how they can drive the power of AI into everyday business use cases and help achieve societal goals.
In food safety, approximately 600 million people fall ill every year after eating food contaminated with bacteria, viruses, parasites, or chemicals. Fujitsu is collaborating with agri-food analysis companies to incorporate machine learning to automate spectrographic analysis and reporting of pathogens. Once an AI system has been trained, it can consistently deliver a higher degree of accuracy than current processes, which provide incorrect results up to 2% of the time.
In areas such as AI drug discovery and genomic medicine, healthcare researchers are using Fujitsu AI to accelerate the discovery of viable protein molecules to develop drugs for diseases such as Dengue Fever and Covid-19. Fujitsu has also been working with the Aichi Cancer Center in Japan to support physicians in choosing personalized medical treatments based on individual cancer types and genomic variants. The solution using Fujitsu AI and supercomputer Fugaku helped reduce the calculation of all 20,000 human genes from 4,000 years to 1 day.
The road ahead
What's coming next is a mix of ethical and technological advances.
On the ethical side, AI needs to be trusted more by people. This involves embracing fairness, accountability and transparency. Towards this end, we're working on eXplainable AI (XAI). For instance, Fujitsu's Finplex EnsemBiz powers the Galileo XAI platform for automation solutions provider LARUS to mitigate potential risks and costs facing financial institutions. Galileo can automatically detect sophisticated and complex illegal transactions through advanced analysis and machine learning.
Fujitsu is also working on AutoML to automatically generate production-ready ML Code for structured data. Fujitsu AutoML helps create high-quality ML models quickly with less data and limited resources. This will accelerate the ability of organizations to bring AI into production and provide new opportunities for using AI to solve problems afflicting business and society.
What does all this mean for human creativity?
The bottom line is that people remain fundamental to AI and people need to be able to trust AI. Our three core AI technologies – graph AI, cause and effect AI, and explainable AI (XAI), all aim to build a trusted, ethical, transparent Artificial intelligence.
Without a continuous feedback loop between AI and human creativity, we won't be able to set appropriate challenges in the first place, recognize when new insights are available, or whether they are valuable.
Read more about how Fujitsu is creating the technology building blocks for an ethical AI-driven future on our new microsite on our AI technologies. You may also contact me on LinkedIn.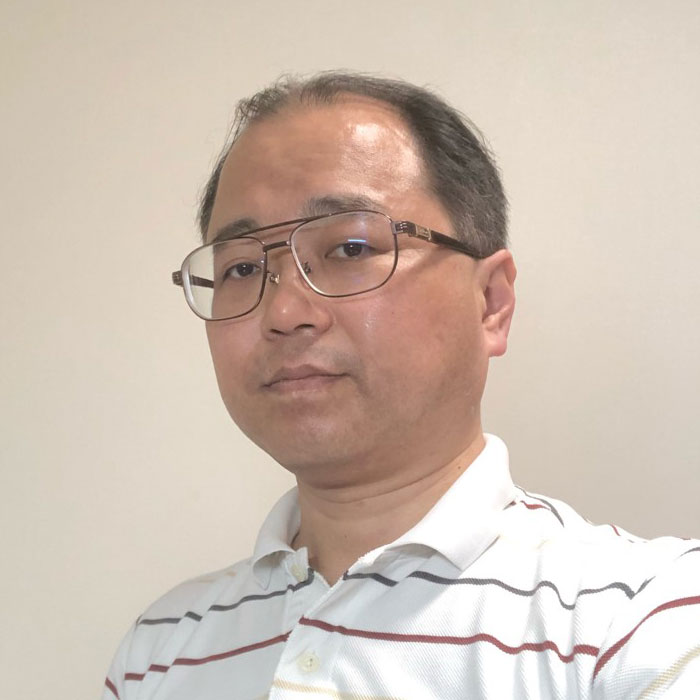 Yasuhide Matsumoto
Senior Director, AI, Fujitsu
Yasuhide Matsumoto is Senior Director of AI and Subject Matter Expert at the Technology Strategy Unit, Fujitsu. Currently he is a Leader for AI Task Force including AI, Data Science, and Data Utilization. Previously he has held various senior management roles within Fujitsu across the Service Technology Unit and Digital Business Platform units. He can be contacted on
LinkedIn
.