Pushing the limits of innovation for another 100 years: TOYOTA GAZOO Racing and Fujitsu take on Le Mans
Fujitsu / May 31, 2023
Toyota Motor's racing team TOYOTA GAZOO Racing is ready to take on the iconic 24 Hours of Le Mans which marks its 100th anniversary in June.
As an official sponsoring partner, Fujitsu is eying victory at the world's toughest race as one team.

Fujitsu's Toyota unit leader Toshinobu Kojima looks back on his first year of partnership—and how the team aims to help the manufacturer make better cars.
First year of Fujitsu and TOYOTA GAZOO Racing partnership
On June 10, hundreds of thousands of fans will flock to the French city of Le Mans—and see the green flag hail the 100th anniversary of the classic endurance.
The two GR010 HYBRID hypercars, from TOYOTA GAZOO Racing are sure to be the center of attention as they aim for a landmark sixth consecutive win.
But motorsport analysts agree that it will not be an easy race for the Japanese auto manufacturer. Archrivals have returned to the circuit.
Among the big names are Porsche, Ferrari and Cadillac. Porsche seeks its twentieth victory, while Ferrari returns after a hiatus of a half century in search of their tenth win.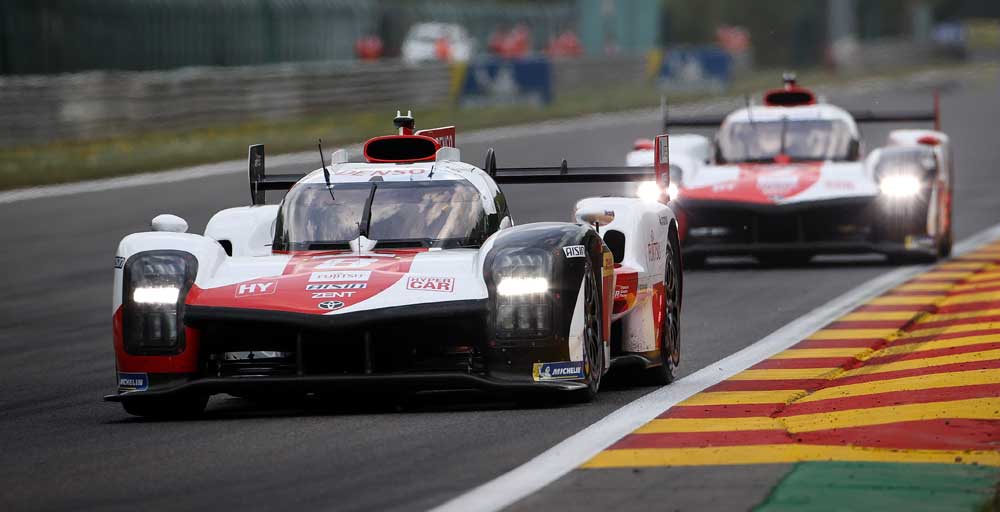 Two hypercars from Toyota GAZOO Racing will compete in the Le Mans 100th anniversary event.
"We're expecting to win the race with a very solid one-two finish," says Toshinobu Kojima, Fujitsu's team leader in charge of the sponsorship with Toyota's racing team.
"To complete 24 hours, drivers, mechanics, engineers, data analysts—all members need to do their utmost in extreme conditions. This season, our team is the best in field in terms of overall capabilities."
Toshinobu is stationed at a Fujitsu branch in central Japan—the same region that the country's largest automobile manufacturer calls home. For four years, he has spearheaded a number of projects to implement and maintain Fujitsu's computer systems across Toyota's huge network.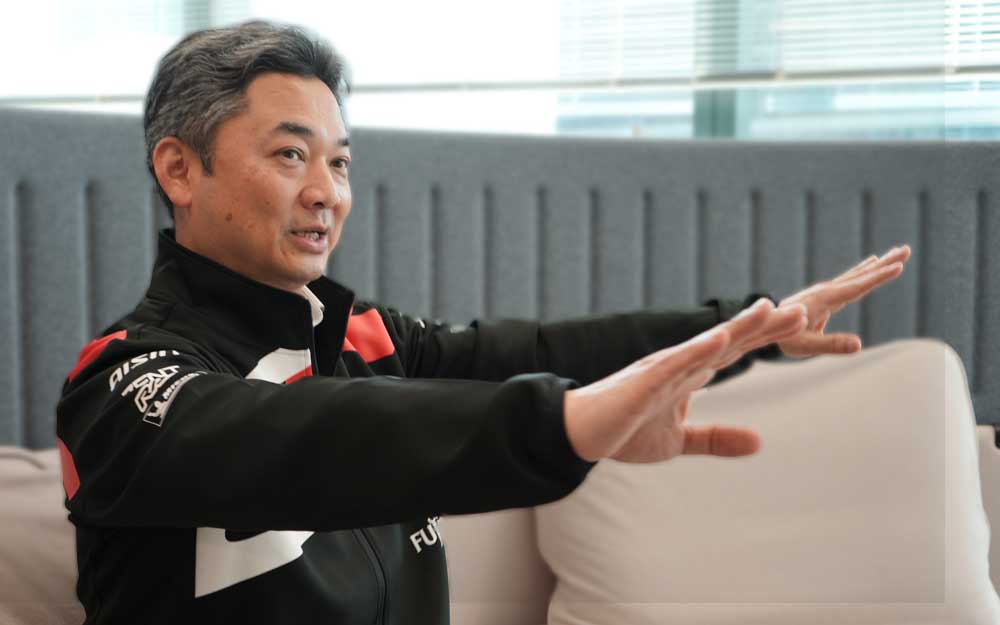 Toshinobu Kojima, Executive Director, TOYOTA Unit, Fujitsu. Toshinobu says being part of the team was a special experience. Tokyo, 2023.
In 2022, Fujitsu decided to sponsor Toyota's racing team which competes in the FIA World Endurance Championship (WEC). The project was aimed at supporting the manufacturer's aspirations for innovation to make a better car and to share the goal of creating a carbon-neutral world.
At that time, Toshinobu was not a big fan of auto racing. The new project seemed to be just another business task that required close attention. But that changed after a year of closely working with the racing team.
"Being part of TOYOTA GAZOO Racing was a completely different experience," said Toshinobu. He added that he came to recognize that motorsports for the manufacturer is something far more significant than he initially thought.
"On a circuit, I could feel the air, the sound, and the indescribable excitement filling the atmosphere. It was a kind of excitement that could only be felt out there. Through discussing technologies in that environment, I finally felt that Fujitsu and the Toyota team share the same goal. Something I could not find in a meeting room."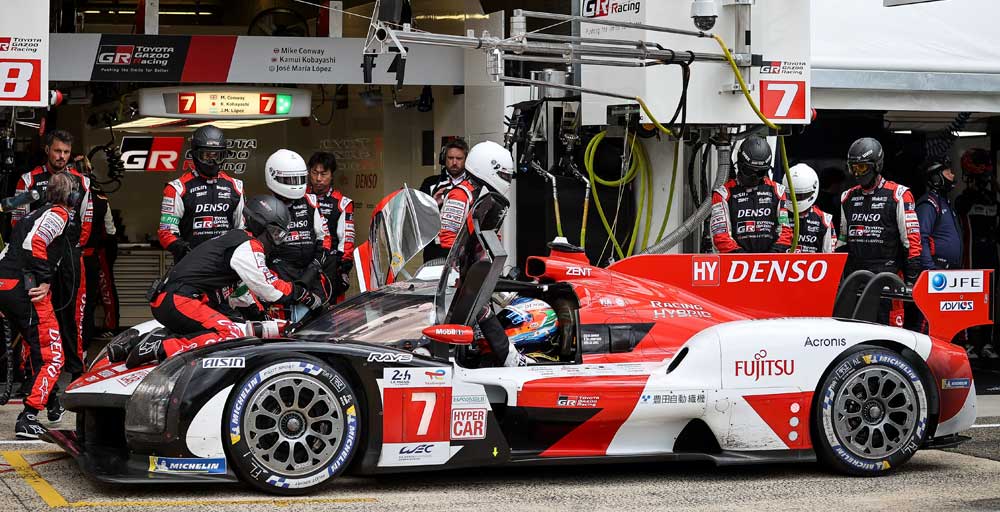 TOYOTA GAZOO Racing team checking the machine in the pit, Le Mans, 2022.
Le Mans: 100 years of innovation
This year's 24 Hours of Le Mans is an iconic event celebrating its centennial.
Its history goes back to 1923, when 33 drivers competed through the day and night. The 17-kilometer circuit which ran through some parts of the city of Le Mans was barely tarmacked.
Ever since, the tough endurance race provided a valuable platform where manufacturers test their groundbreaking developments.
Improvements to pavement on road surfaces, fog lamps to overcome shrouds of mist, disc brakes and direct-inject engines to prevent fuel loss—these are only some of the innovations that made their first appearance at the French race, according to the race organizer, the Automobile Club de l'Ouest (ACO).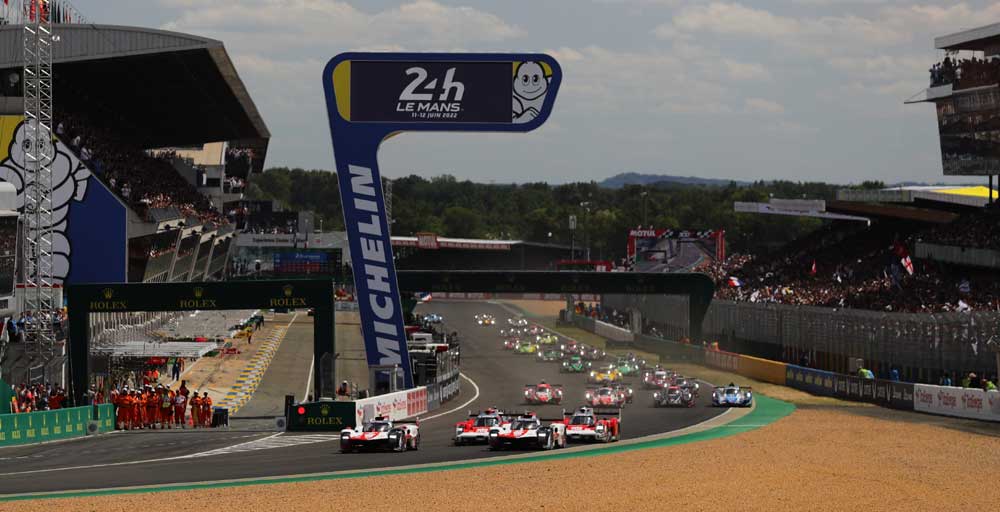 24 Hours of Le Mans to hold 100th anniversary race in June 2023.
Toyota's history of fielding a racing team started in 1985. The first Japanese machine successfully completed the 24 hours in 12th place.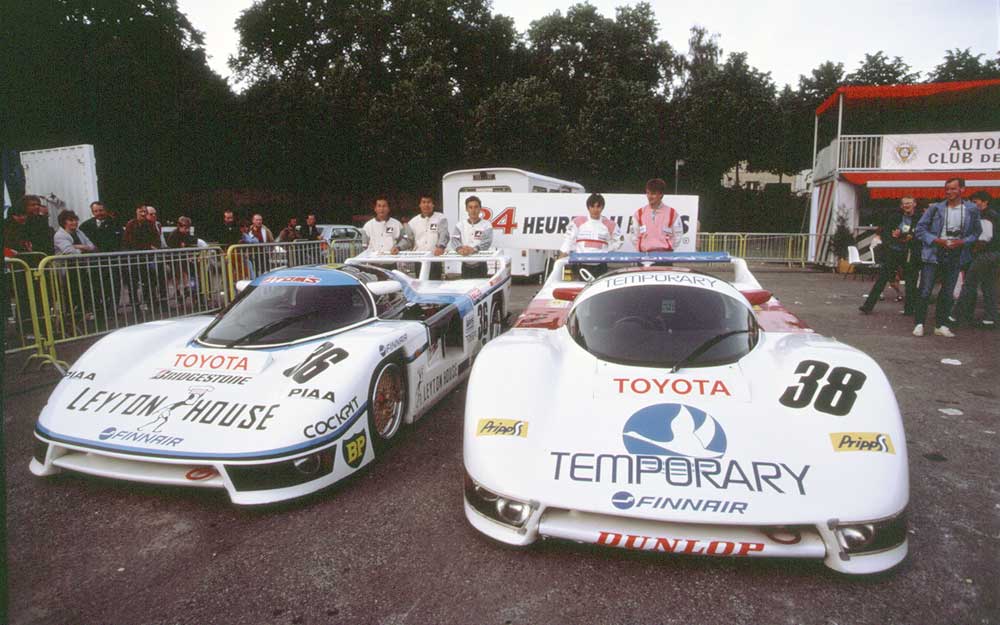 Toyota's first entry in Le Mans was in 1985.
And Toyota hunted decades for the trophy. And of course, Toyota's engineers also devoted themselves to making better cars.
Hybrid engines are one of the technologies pioneered by Toyota. The Japanese manufacturer's Prius series was the world's first hybrid car in mass production. Behind the historic technology were trials and errors in Le Mans. And the company's continuous efforts for greater energy efficiency in cars continues to this day.
The Toyota team grabbed its historic first victory during its twentieth attempt in 2018. The team now seeks its sixth consecutive victory. And for the centennial race this year, the two supercars competing are equipped with state-of-the-art hybrid racing engines.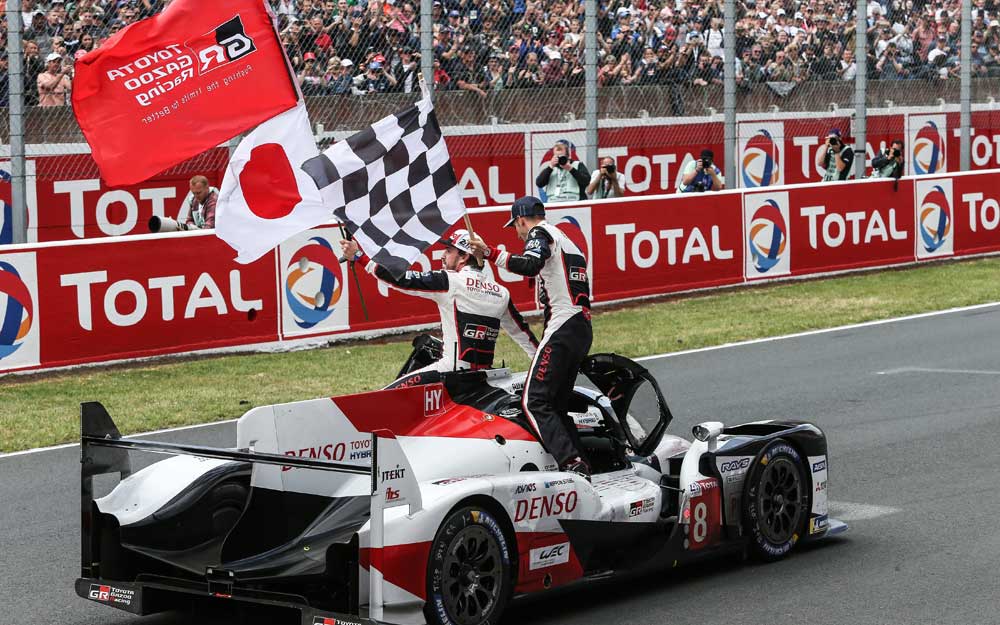 The Toyota team grabbed its first victory in 2018.
Toshinobu describes how he saw the team's aspirations for the race.
"Of course, the members of Toyota want victory, but it seems that winning the race is not their only goal," he says. "At Le Mans, they also compete in developing and improving automobile technologies that can be adapted to mass market where they face their main competition."  
Fujitsu's technology to boost the team
The first year of the partnership was the learning stage, says Toshinobu. But this year, things are heating up. "2023 is the season we started contributing to the team with our technology," he says.
Toshinobu and his Fujitsu team are currently working on AI technology to analyze data from on-board cameras. The new system is designed to send and process the machines' real-time data to the pit so that engineers can use it to adapt it in racing tactics.
But most of its details are confidential.
"Rivals like Ferrari and Porsche would be able to immediately catch up with our efforts to win Le Mans if we disclose everything," Toshinobu smiles. "But we have received feedback that the results from simulations were 'super helpful.'"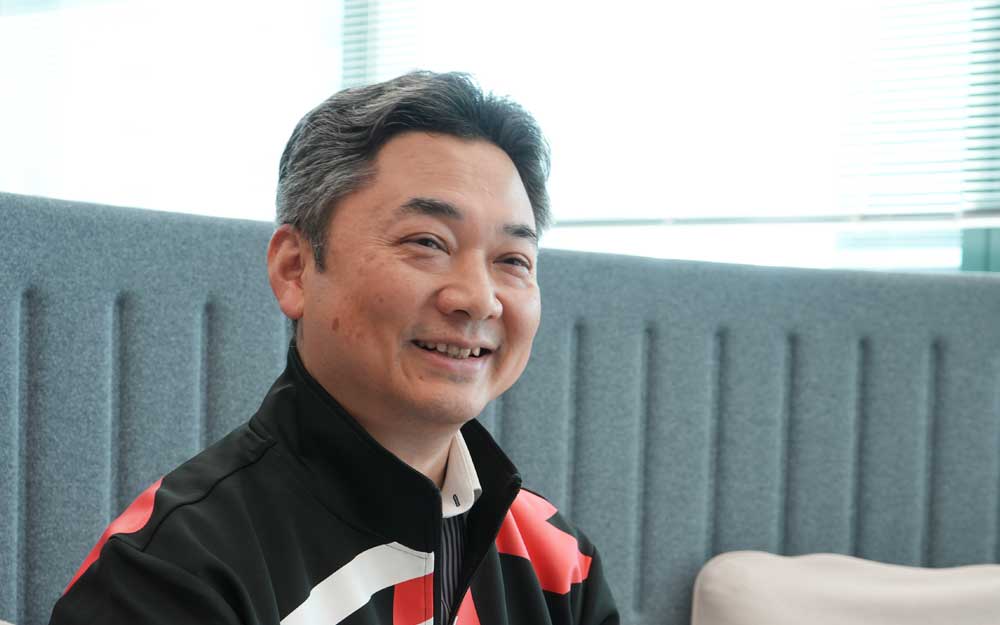 Toshinobu Kojima, Executive Director, TOYOTA Unit, Fujitsu. Toshinobu believes that Fujitsu and Toyota can develop technologies that will benefit society.
Toshinobu believes that the endurance race will also test and strengthen Fujitsu's capabilities.
"When the car speeds away, we can feel that our technology is in there, even if it's a small part of it," says Toshinobu.
"At the moment, we are focusing on how we can support TOYOTA GAZOO Racing win the race, but we have more ideas on how to improve mobility and motorsports. We are confident that through this partnership, we can together develop technology that benefits people and society."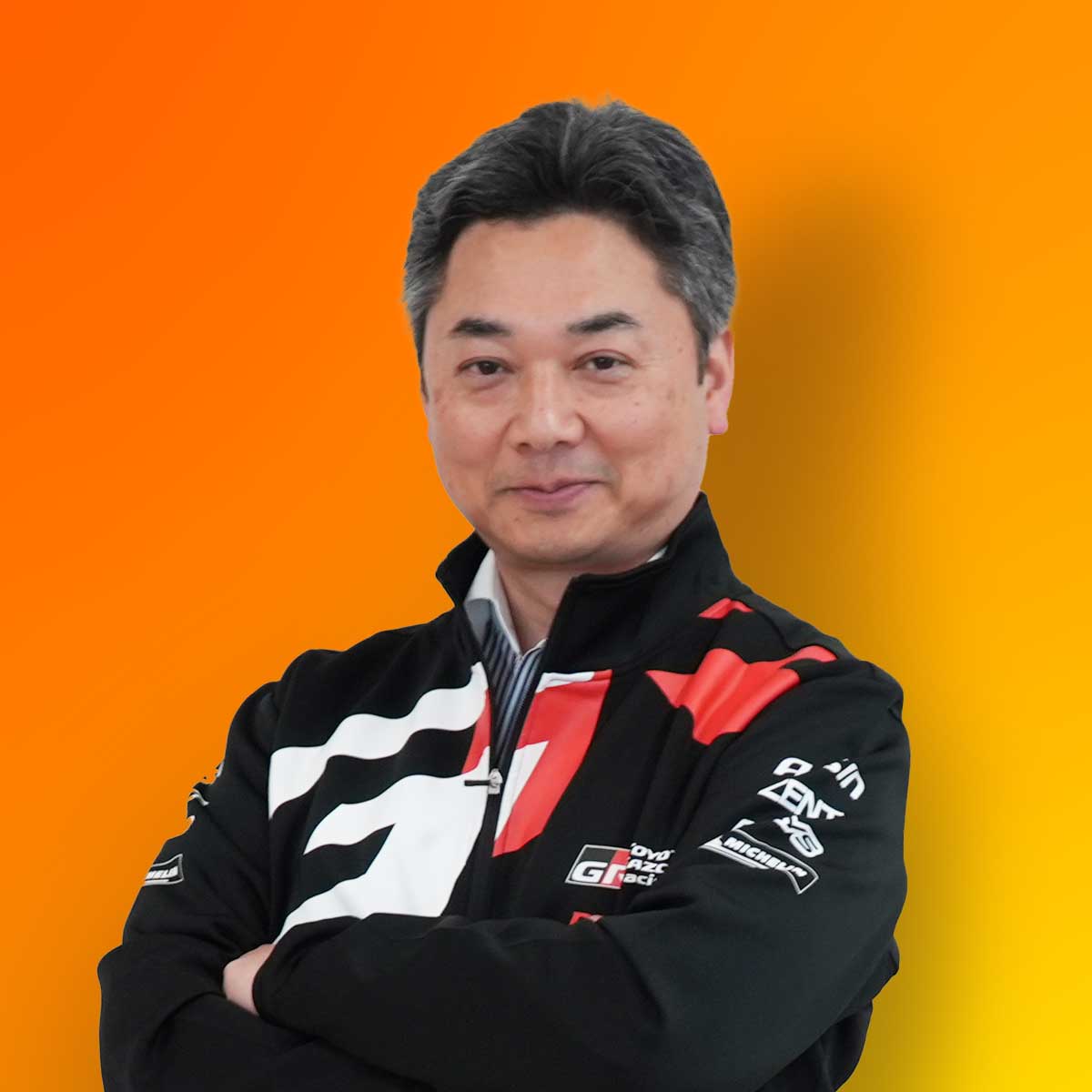 Toshinobu Kojima
Executive Director, TOYOTA Unit, Fujitsu
Toshinobu Kojima leads the business headquarter unit that supports Toyota Motor's core IT systems. Since 2022, he has been spearheading the partnership with TOYOTA GAZOO Racing team.